Kia may be known for its innovative electric cars in Europe and North America, but in China they are not that far. Currently, Kia sells only one locally-made EV in China, the KX3 EV, based on the petrol-powered KX3 crossover. And Kia doesn't sell any import EVs. The lack of electric cars is a big problem for Kia in China, where the government has set very strict fuel economy standards for automakers.

The only way brands can comply with these standards is by having enough EVs in their lineup, and one EV is obviously not enough. So Kia adds a second one: the new Kia K3 EV, based on the petrol-powered Kia K3 sedan.
The Kia K3 is made in China by the long-running Dongfeng-Yueda-Kia joint venture. Price starts at 249.800 yuan and ends at 259.800 yuan ($39. 000 – 40.600), which is rather steep compared to the competition.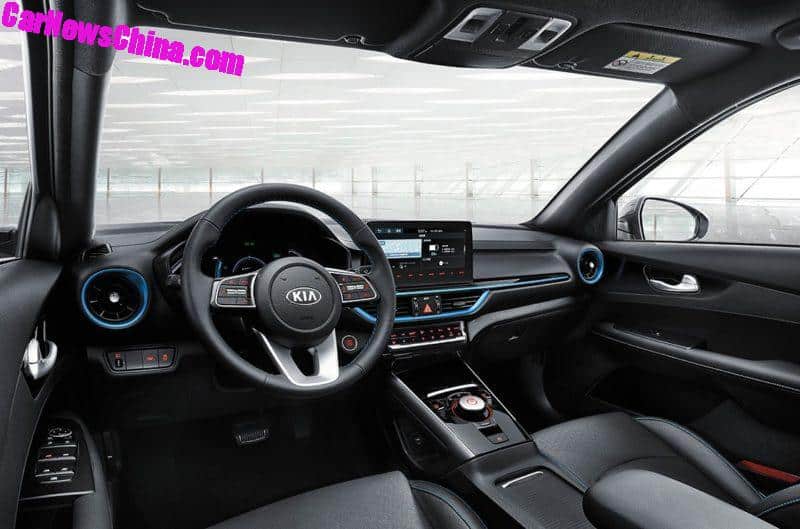 The basic layout of the dashboard is the same as in the regular K3, albeit with added blue detailing. The center tunnel has a new design to accommodate the drive selector unit. The main infotainment screen measures 10.25 inch. The infotainment system is called ECO 2.0 and included popular Chinese apps such as QQ Music and Baidu Maps.
The rest of the interior is completely the same, again with exception of blue detailing. Even the stitches on the sides of the seat are in blue! In China, blue is the standard color for environmental-friendly cars. So many Chinese EVs and PHEVs come with blue grilles, blue badges, and lots of other blue details.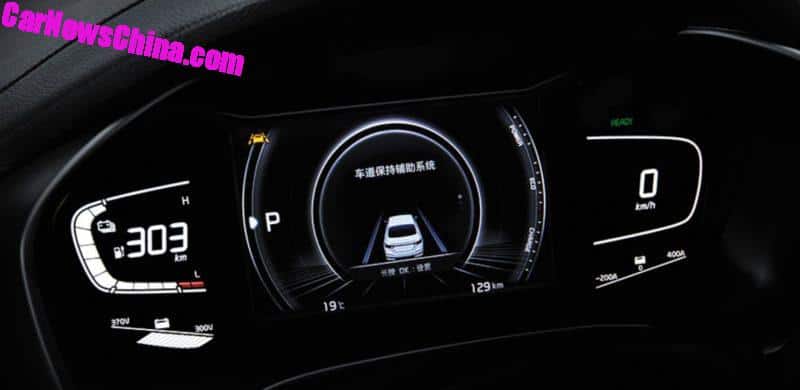 The Kia K3 EV is powered by a single electric motor with 184 hp and 310 Nm.  The motor is mated to a 56.5 kWh battery pack sourced from CATL. Kia claims an NEDC range of 490 kilometers. Top speed is 165 kilometers per hour.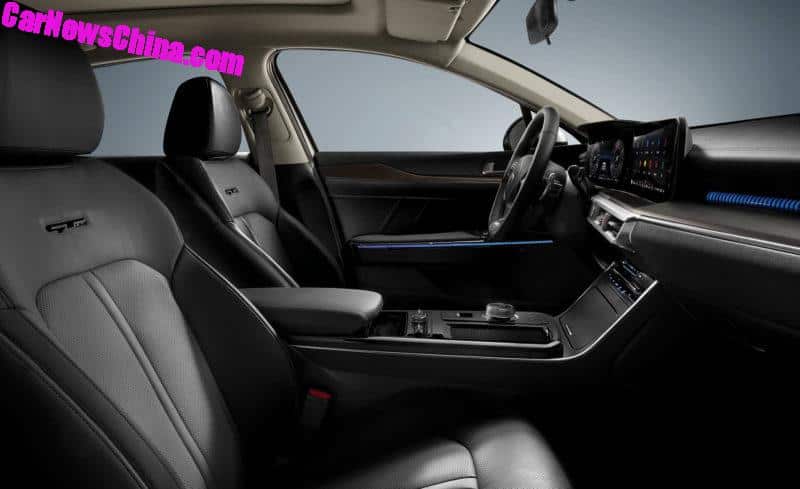 The car on the photos is of the top-end GT Line spec, with sporty GT Line badges on the seats.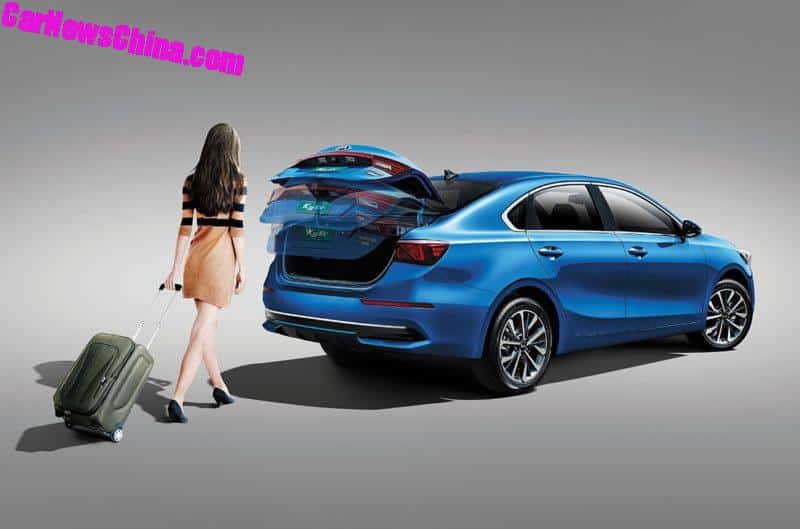 The K3 EV has an automatic boot opener, apparently handy for high-heeled ladies pulling big suitcases.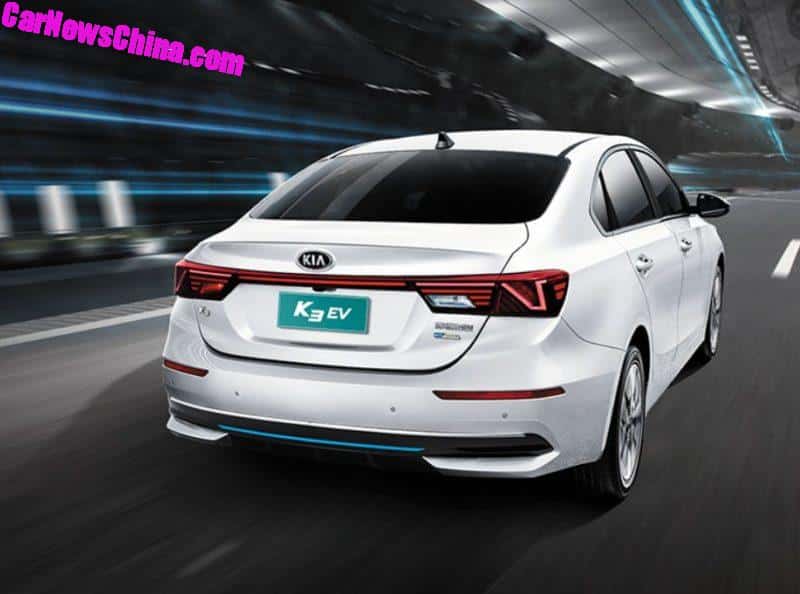 The K3 will surely help to bring Kia's overall fuel consumption down, but whether it will sell in great numbers is unsure. There is a lot of competition from many Chinese brands that offer more modern looking cars with a longer range and a lower price. Kia better get their dedicated EV-platforms to China soon.