One of the hottest segments of the Chinese car market is micro EVs.
Seeing the demand, traditional car manufacturers like Chery are working hard to get their piece of the cake!
Recently, we reported on teasers with the Chery QQ revival, now Chery has released photos of the QQ in relatively final form. Pictures of the QQ out in the wild with minimal camouflage have also been spotted.
In many ways, the QQ is a very similar vehicle to the Mini EV. A tall rectangular design with small wheels pushed to the corners- maximizing usable passenger space. There seems to be a similar profile and design cues to the Mini EV as well, which is slightly disappointing, we wish to see more variety on the roads!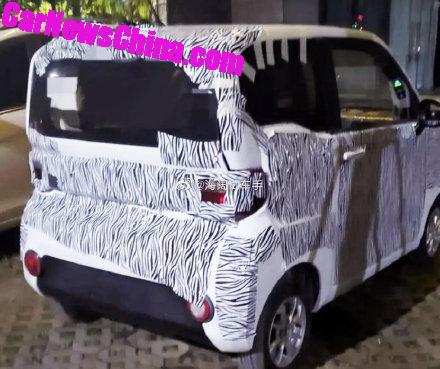 Vital details in the design are still under wraps given the camouflaged vehicle, but from the indents, the QQ looks to have creased, stepped body panels- edgier than that of the Mini EV.
Charging is done via the charge access port behind the Chery logo in the front of the car; as the QQ is electric, the grille has been eliminated for better aerodynamics. The U-shaped lights both front and rear give the vehicle a human-like expression, cute!
7 colors are available for the car buyer to fully express their personalities- purple, pink, green, blue, white, yellow, and beige. The range is not disclosed but is estimated to be in line with the Mini-EV: 120 and 170km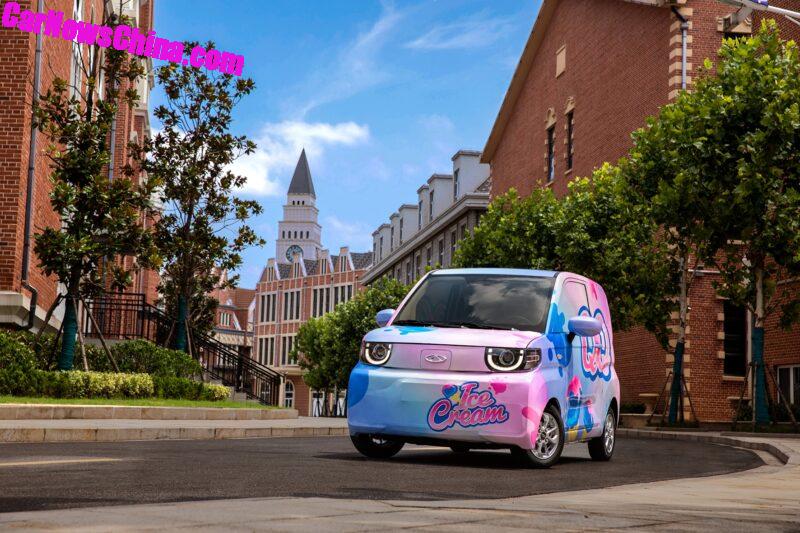 Competition is always great for the consumer: either pricing lowers, quality improves, or both!
Given the similar form factor, it would be interesting to see if the QQ can take on the Mini-EV. Hope the Chery QQ has some surprises for us, if they do, CarNewsChina will surely report on it!
Sources: