This is the new Trumpchi GS8, a massive 7-seat SUV with an equally massive grille. It comes in two kinds: a hybrid (the green car) and a petrol version, which has a different, and slightly smaller, grille.

This is the petrol version. Grille is smaller and more balanced than on the PHEV. The rest of the vehicle is pretty impressive too. The bonnet sits very high with a wide bulge in the center. The crease on the doors is very neat. Interestingly, the PHEV has pop-out door handles whereas the petrol has traditional door handles.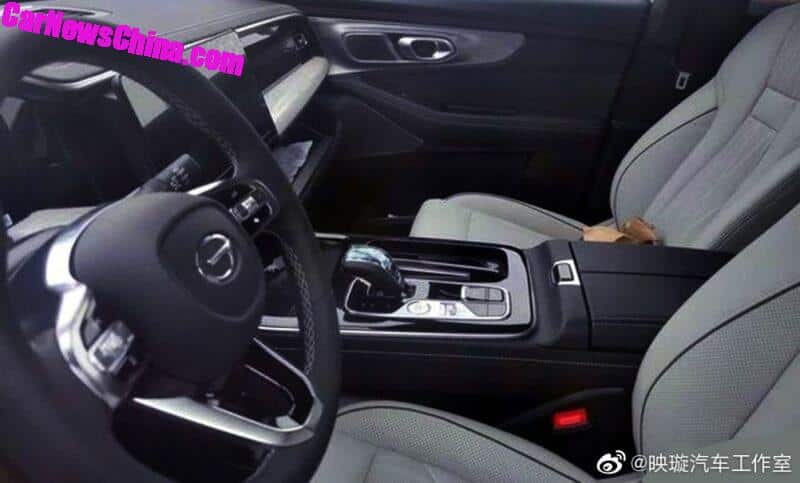 Trumpchi hasn't unveiled the interior yet, they save that for another media event. Happily we have an earlier spy shot that gives a good overview. The main screen seems relatively small for a Chinese car in this segment. The quality and fit and finish look very good.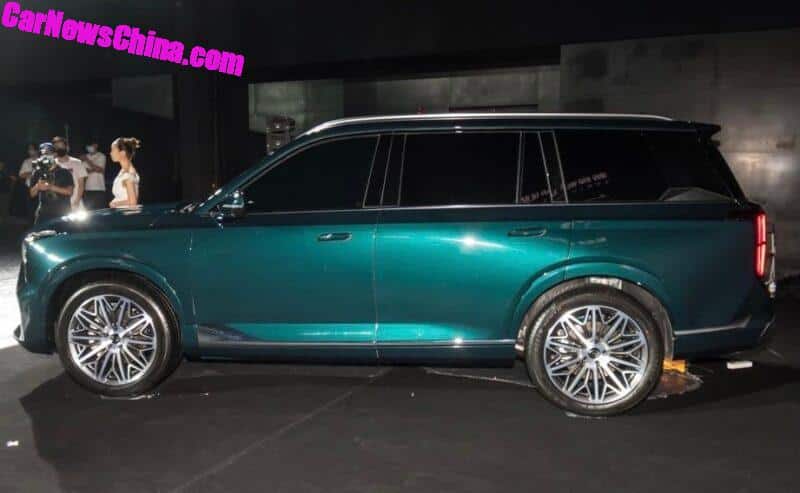 The GS8 is the flagship SUV of Trumpchi, a brand under Guangzhou Auto (GAC). The first generation Trumpchi GS8 debuted in 2016 with an update in 2020. The new GS8 stands on a new platform, called GPMA. It grew in size too: 4980mm/1950mm/1780mm, and the wheelbase is 2920mm (outgoing GS8: 4835 long and 2800 wheelbase).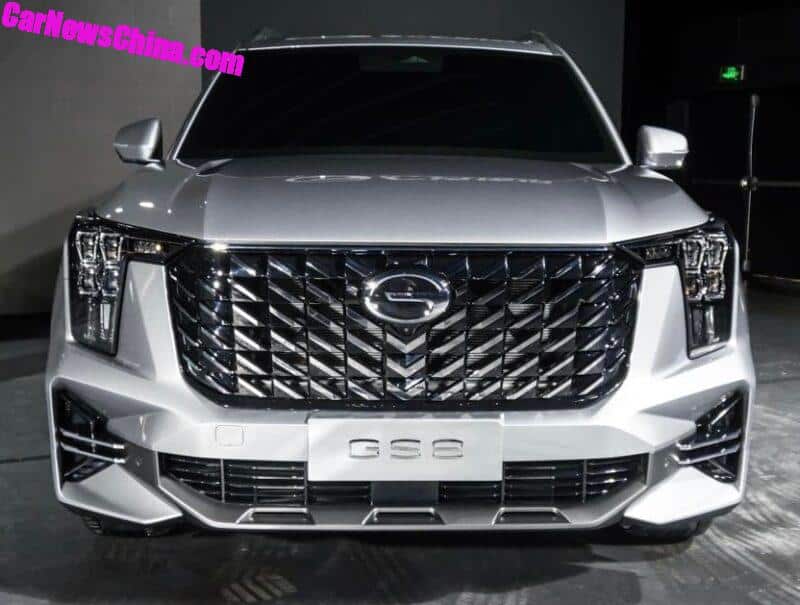 The GS8 is equipped with L2+ level driving assistance. It can do automatic lane changing and automatic parking. GAC says the GS8 also gets a "540° panoramic image" camera system, with a "transparent undercarriage image function". That, or so I understand it, allows you to view the road under the car, which seems quite cool. More on this as we get it. The Trumpchi GS8 can be ordered in a 2+2+2 six-seater layout or a 2+3+2 seven-seat layout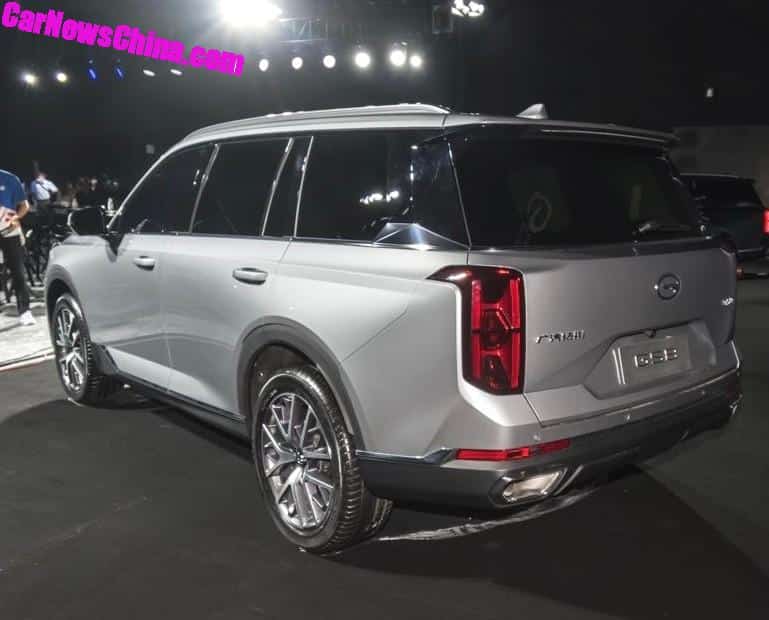 The petrol version is powered by a turbocharged 2.0, good for 250 hp and 400 Nm. The motor works with eight-speed automatic gearbox, sending horses to all four wheels. The hybrid version uses the same 2.0 turbo mated to Toyota's Toyota Hybrid System (THS). It is a normal hybrid, not a PHEV. The full output of the hybrid hasn't been disclosed yet. GAC can use Toyota's system because it also has a joint venture with the Japanese (GAC-Toyota). Over the last years, the cooperation between the two has become quite close, with GAC providing platforms and technology for Toyota-branded EVs and Toyota providing their hybrid technology.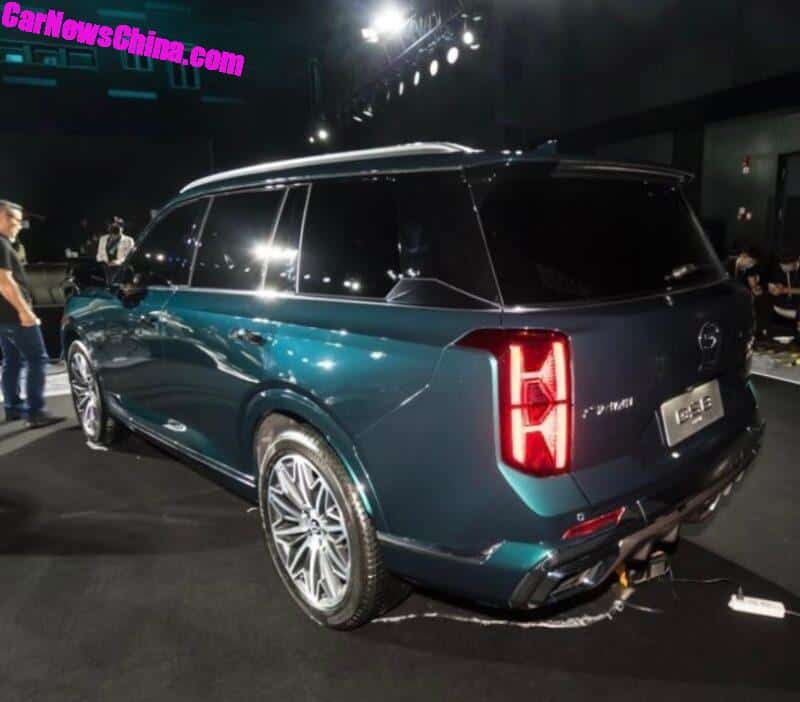 The rear of both versions is the same.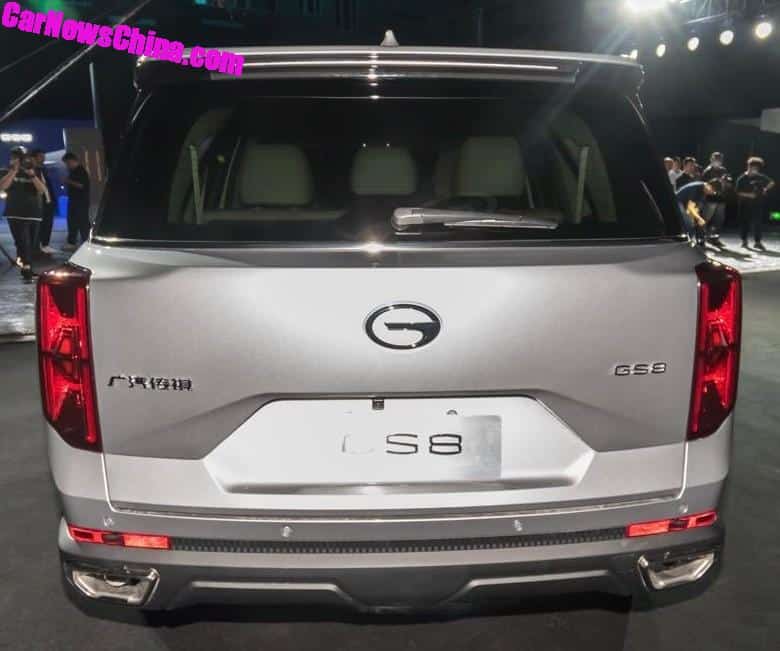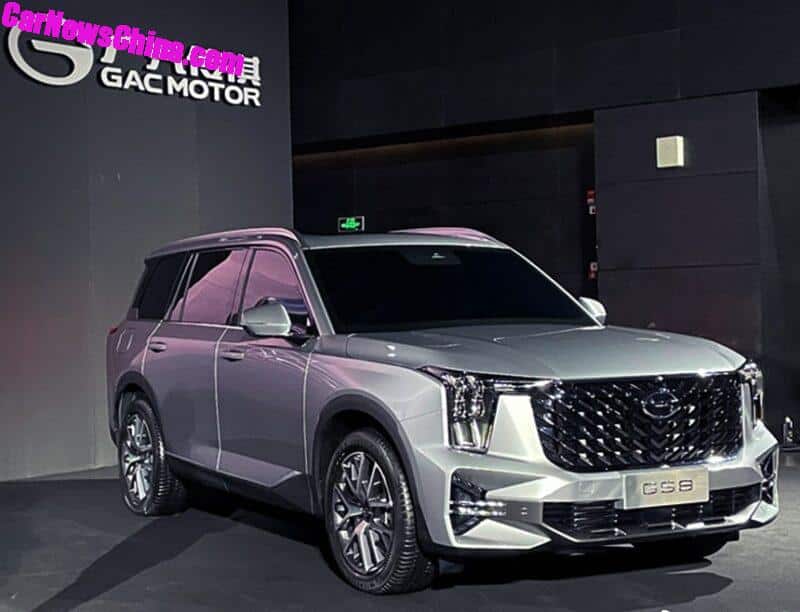 The new Trumpchi GS8 will launch on the Chinese car market next month. As usual in China, the old GS8 will continue to be sold alongside the new one for a while. The new GS8 is surely a big step up for Trumpchi but it seems a little odd that they went for a HEV instead of for a PHEV for the hybrid version. Nevertheless, an impressive new Chinese car.