Here are the new official drawings of the new performance car Lynk&Co 05+. In China, it is now popular to launch high-end performance versions of regular models. Recently MG launched the Xpower version of MG 6; last year, Lynk & Co launched the first performance model, Lynk & Co 03+.
Lynk & Co 05+, the second performance car from Geely owned automaker, is expected to be priced at around 250 000 yuan ($38 000) and be equipped with a 2.0TD engine, the strongest one of the CMA architecture. CMA is a platform developed by Volvo and Geely – Lynk&Co uses it almost for all its models. Both automakers also belong to the Geely family.
The overall design of the "plus" version of 05 looks more sporty, almost aggressive. Even the cute froggy eyes, the Lynk&Co design signature, looks more confident and ready to race here.
The front adopts a set of new air-intake black grilles over the upper and lower bumper. Lynk & Co claims many front components are made from carbon. And even if someone would still not understand it is a performance car, Lynk&Co added a pretty radical bottom spoiler to shout it out loud to any bypassing millennial.
The rear of the car is truly exaggerated when compared with the 05 regular version. I don't mind it. Finally, we see a Lynk & Co with a proper wing, which is also supposed to be carbon-made. There are double exhaust pipes on each side of the car, connected with exhaust-styled ribbing, giving the whole rear a very stylish look.
Aside from the official drawing, we already found nice real pictures from MIIT and more 'leaked' spy photos with camouflage.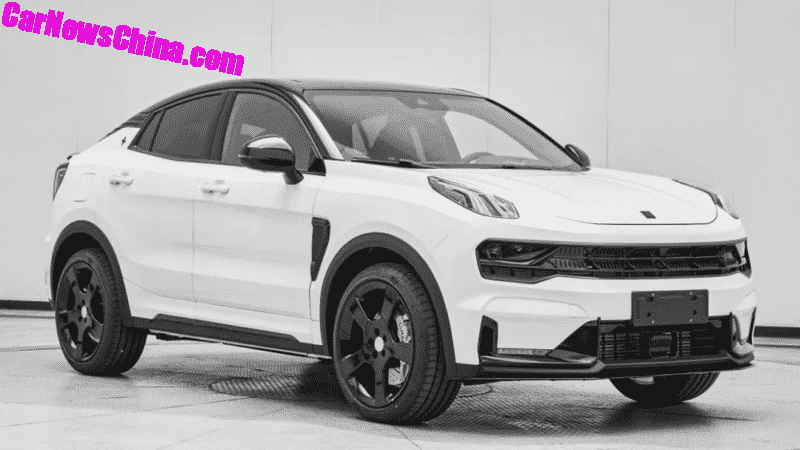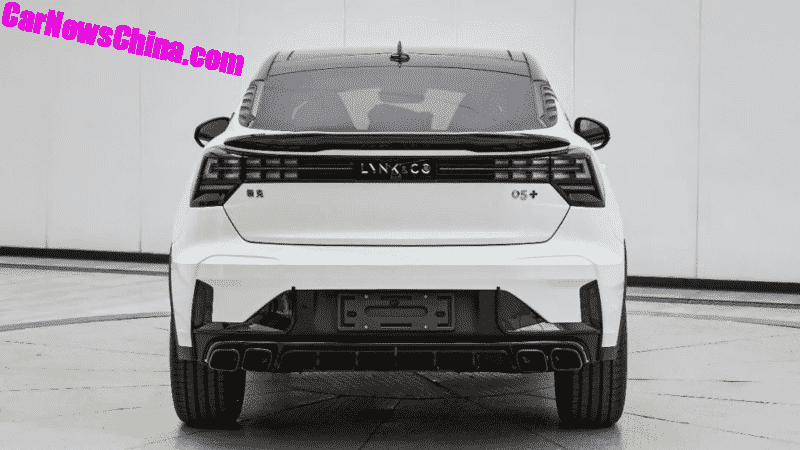 The engine is 2.0TD with a maximum power of 265 hp and a peak torque 380Nm. The gearbox is 8 speed Aisin 8AT. Car is supposed to launch by the end of the year.
The CMA platform can accommodate a plug-in hybrid powertrain, so I would be interested in how many hybrid versions of 05+ (if any) Lynk & Co launches. Also, it would be nice to see more SPA-based models as Volvo slowly moves to SPA II, leaving SPA to Geely subbrands.