Geely expects to target 3.65 million sales in 2025, with new energy vehicles accounting for over 40%
On October 31, Geely held the "Smart Geely 2025" event in Hangzhou, China.
At this meeting, Geely Automobile Group CEO Gan Jiayue announced the "Smart Geely 2025" strategy.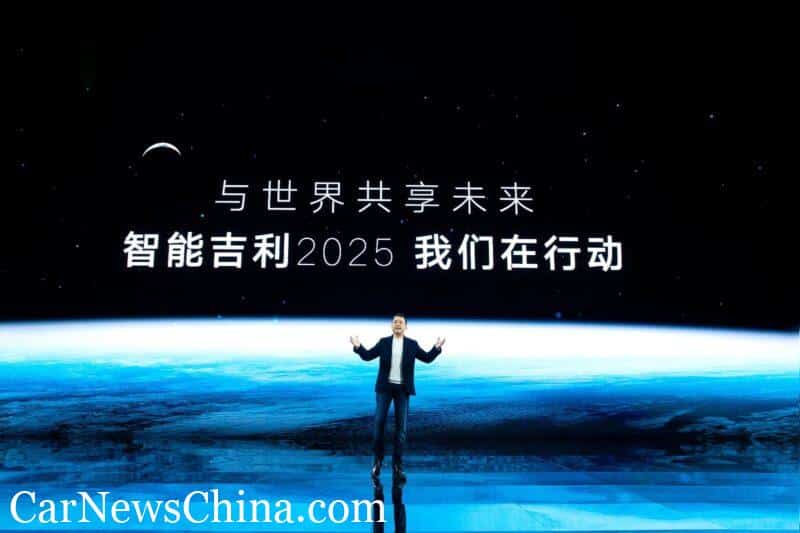 The relevant goals are as follows:
Accelerate the transition toward new technologies and Artificial Intelligence, with Geely becoming a global leader in automotive technology;
New technological innovation will allow the company to create an in-house full-stack ecosystem in terms of new energy, autonomous driving, intelligent network connection, and intelligent cockpit;
More than 25 new smart new energy products will be launched in the next five years;
"Smart Geely 2025" will be based on three new intelligent systems: intelligent energy system, intelligent manufacturing system, and intelligent service system;
Geely's will start mass producing self-developed silicon carbide power chips (able to operate at extreme temperatures) in 2023;
Geely will also launch a brand new "replacement travel brand" by 2025. It consists of 5,000 extremely fast power station swaps in 100 core cities, able to meet the power swap needs of 1 million vehicles;
In 2023 will be launched in Europe the first electric high-end SUV, bringing Geely's smart new energy products global;
In 2025, the sales forecast of the Group is estimated at 3.65 million vehicles, keeping Geely solidly at the top spot in the Chinese brands market share, and above other mainstream joint venture brands.
Of those vehicles globally, 650,000 will be from the Zeekr brand, while 3 million will be from Geely Automobile Group. In the Chinese domestic market, the group forecast is 1.3 million vehicles under the Geely brands, 300,000 under Geometry, and 600,000 under Lynkco, with 200,000 cars under the brand-new technology-switching travel brand. The overall overseas sales of the group are estimated at 600,000 vehicles.

By 2025, Geely Automobile Group's new energy sales will reach 900,000 vehicles, accounting for 30% of the total sales, a percentage that goes 40%, including the Zeekr brand.
Geely will focus on Eastern Europe, the Middle East, Southeast Asia, Africa, South America and other countries, with the goal of building more 600 sales outlets overseas, thanks to entering new energy markets such as Europe and Asia-Pacific;
By 2025, Geely plans to achieve a 25% reduction in carbon emissions across the entire chain of operation;
By the same year, the company forecast a two-fold increase in sales volume, bringing Geely to the number 1 place in the Chinese market; also by the same year a 30% increase in revenues from the bike sector is forecasted;
350 million shares of equity were assigned to the first batch of 10,000 employees, giving them even more motivation, with more core employees transformed from "workers" into "partners."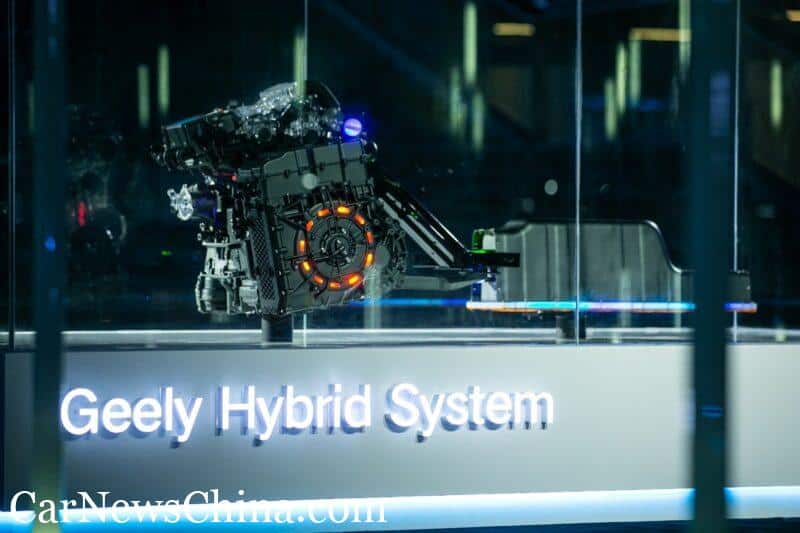 All this confirms Geely is one of the most ambitious Chinese automakers. Directed by its megalomanic founder Li Shufu they acquired Volvo ten years ago, Lotus this year, and established EV and hybrid brands Polestar and hippish Lynk & Co.
Not to forget Geometry and Zeekr (meaning "Geek" in Chinese), slowly getting ready for European expansion. Li Shufu earlier also announced they want to launch low orbit satellites to navigate its autonomous vehicles. Moreover, Geely revealed that it would build EVs for other brands and partner with Foxconn and Baidu.
I like Li Shufu's all-in approach. Geely is one of those companies that will either become EV hegemon in the next decade or will fail hard to the bottom – nothing between. Let's hope it will be the first option; we will closely monitor all Geely's brands.
Source: Geely, Sina