Dianka Automobile is a small electric car start-up and we probably wouldn't have heard much of it, when Jia Yueting's LeEco empire (see last week's episode) hadn't run in trouble in late 2016. His supercar brand LeSEE shared in the misery and as a result a host of staff moved to Dianka. This led to a major change in strategy and now we can count the company among the many hopefuls trying to gain an important share of the Chinese car market.
Zotye starts a new brand
But let's start at the beginning. In its initial stage Dianka had nothing to do with LeSEE or LeEco. Bejijing Dianka Automobile was established by Li Chun and Xian Yue in June 2016. Up to that moment Li Chun was the vice-president of Jiangsu Jintan Automobile, one of the manufacturing arms of Zotye Automobile and Xian Yue was co-founder and COO of Beijing Dianzhuang Technology, a company making charging piles. Zotye and Dianzhuang were the first shareholders of the company.
Zotye is a well-known brand, mainly for its many copycat designs. The company had its heyday in the first half of the 2010's. Then Zotye sold several hundred thousand cars per year and it looked like they might become a stable, privately owned manufacturer like Geely or Great Wall. It didn't turn out that way, but at the time things were going well. While Zotye continued its strategy of offering low-cost sedans and SUVs that often resembled well known model from big brands in the mainstream market, the company showed some originality in a different segment.
Well before the emergence of the Wuling Hongguang Mini EV, Zotye had set its sight on the small electric urban commuter car. Zotye's earliest experience with EVs was a refurbished Fiat Multipla, which even had a swappable battery. In the 2010's the company started introducing the small city cars, mainly used in ride sharing programs and similar fleets. One of these cars was the Zotye Zhima (Sesame) E30. While the E30 had been developed by Zotye, promotion and marketing of the finished product became the responsibility of Dianka Automobile.
The E30 was closer to a LSEV that a real with car, with a 24 hp motor, 80 kph top speed and a range of 150 km. The marketing deal however gave Dianka some cash flow, while it started developing its own vehicle. That had always been the goal of the two founders. While the work on the new car begins, an investment from LeEco becomes a distraction.
The LeSEE connection
In 2015 Jia Yueting from LeEco had started his foray into the car manufacturing world by announcing the high-end LeSEE brand. To speed up the initial processes LeEco invested in a number of small companies related to the electric car industry. Dianka was one of them, in September 2016 they received a fine 100 million yuan investment. In return Dianka had to participate in the development of the whole smart, connected electric ecosystem LeSEE had so proudly announced. While doing so, the development of Dianka's own car also progressed.
Dianka stepped into the limelight during the 2016 Guangzhou Auto Show in November. The company proudly presented its first car, the EV10, and revealed the brand name as DearCC. The EV10 was still a small car, but much more a real car than the preceding Zotye E30. A 60 hp motor from Shanghai Electric powered the car to a top speed of 100 kph and a bigger battery enabled a range of 155 km. The car was also a four seater. Li Chun clearly hadn't forgotten his Zotye days, because looking at it, you can't ignore the resemblance to the Opel Adam.
Because DearCC didn't have a production permit of its own, the company reached a deal with Soueast Motors, the passenger car division of the Fujian Motor Group. DearCC also started the construction of its own factory, located in Shaoxing town in Zhejiang province. The deal included an investment by the local authorities and the promise to relocate the headquarters to Shaoxing as well. So when the market launch took place a year later (November 2017), the company renamed itself Zhejiang Dianka Automobile.
That year between first presentation and market launch saw a lot of changes for DearCC. The growing influence of LeSEE within the company drove the two founders and their backers out. Early in 2017 both left and Zotye and Dianzhuang withdrew as shareholders. That was just before Jia Yueting's financial problems became very real and he fled the country to take permanent domicile in the United States. LeSEE was reorganized, but its operations mostly seized.
Zhang Hailiang in charge
In the short time of existence Jia managed to lure some high profile professionals from the car in the industry to LeSEE. Many came from SAIC Group. The most prominent one was LeSEE's last CEO, Zhang Hailiang. He started his automotive career in the planning department of SAIC-VW in 1994. Through the years he worked on logistics, planning, procurement and purchasing, slowing working his way up to management level. In 2006 Zhang had a short stint as manager of production engineering, then he led the human resource department and in 2010 he became the director and general manager of the entire joint venture. He also held a seat on the board of SAIC Motor, the parent holding.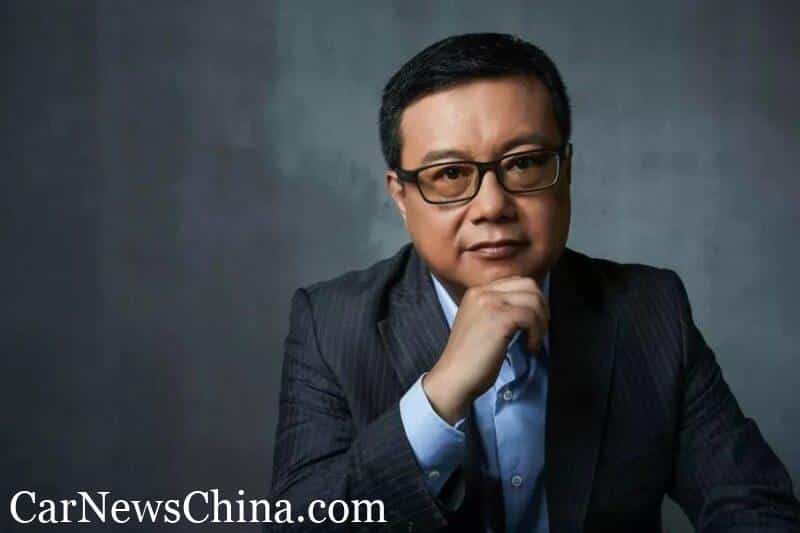 So it's safe to say Zhang was a seasoned automotive veteran when he gave up this career and gambled on an uncertain future at LeSEE in April 2016. First he was the Chief Operating Officer, but became CEO in March 2017 when Ding Lei left. He saw the upcoming storm and bailed out of LeSEE in September of the same year, taking the vacant CEO position at DearCC. In his wake a number of LeSEE employees followed, like Niu Shengfu (former SAIC-VW chief technical officer) and Xiang Dongping (former Volvo China and SAIC-VW sales director). At the same time LeSEE was made a subsidiary of Faraday Future and sold its shareholding in DearCC.
With the arrival of Zhang and his party obviously things were about to change for DearCC. The company had focused on rational, affordable compact cars, while the new CEO came from an overambitious environment that was all about connected, smart, self-driving cars. These two things didn't go well together and Zhang sets off a major realignment of the company.
Starting from scratch again
One thing Zhang didn't really like was the contract manufacturing deal with Fujian Motors. Zhang believed the company should build its own cars, a factory was already under construction. And thus the problem of the production permits surfaces again. Fujian province doesn't have a large car industry, but it is home to several important manufacturers of buses and coaches. Among those bus makers Zhang found a small, privately owned outfit called Xihu Automobile Industry. Xihu means west tiger, in the case of this company usually written as Westtiger. Xihu was established in 2007 during the first wave of vehicle electrification that targeted buses. Any detailed information on Westtiger is hard to find and the production numbers were probably very small, but the company had a fully functional factory and a production license for electric passenger cars. So DearCC bought Westtiger in September 2018.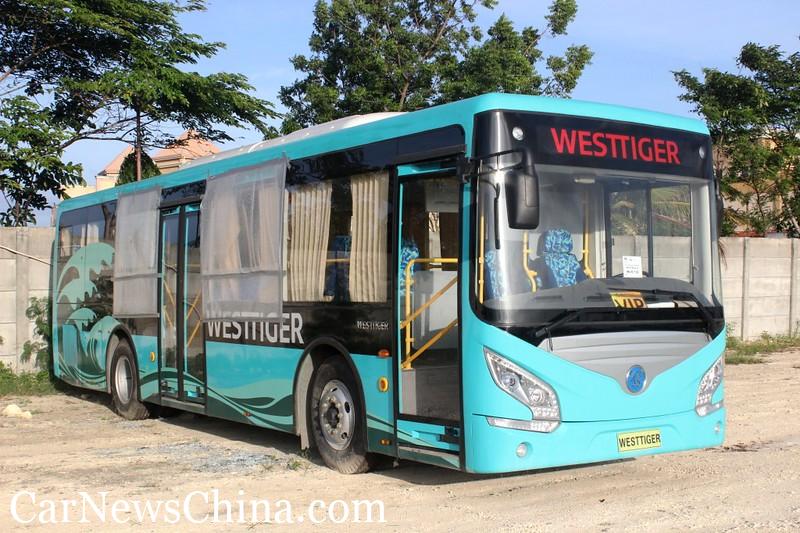 Meanwhile the DearCC EV10 was available on the market and the car sold in small, but promising quantities. In the first year and a half about 4,000 cars were made. Then the government turned back the generous subsidies on NEVs, rendering the EV10 more or less obsolete because of its limited range. DearCC didn't completely abandon the project, they added a Pro-version that qualified for consumer subsidies again, but not much more was done to increase the sales.
Instead DearCC targeted its resources at a new range of vehicles. These cars were developed with an entirely different mindset than the EV10. Zhang took many elements of the LeSEE-vision and applied them to his new company. Future cars should be more up-market, smart, connected and target a completely different audience. He also realized that Zotye's former practice of copying successful design was not the way forward, so he hired a real designer. The man in question, Hakan Saracoglu, worked for Chery, but build his reputation during his time at Porsche, were he was responsible for the 918 Spyder. Saracoglu should give the new DearCC cars their own identity.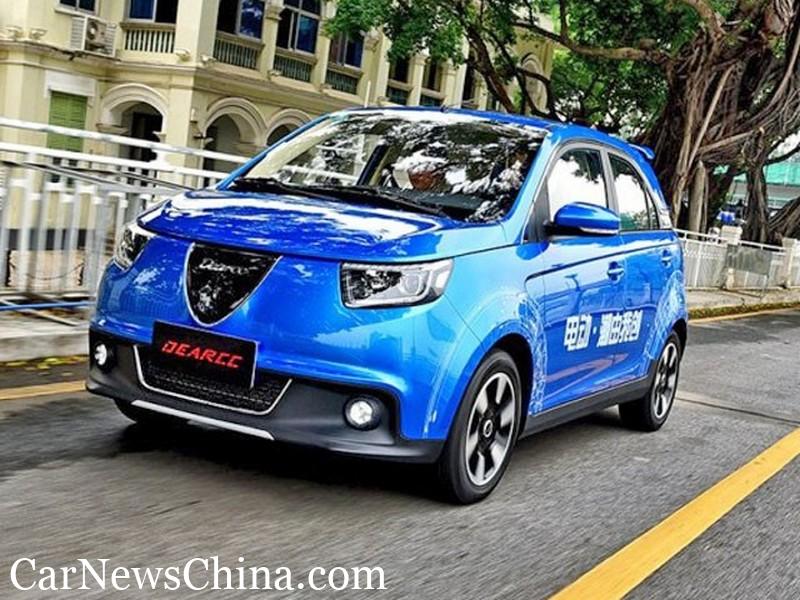 But there were not going to be any new DearCC cars after all, In an attempt to leave the past behind, or start with a clean sheet, Zhang decided to radically change the corporate identity and structure. In 2018 Zhejiang Dianka Automobile was renamed Fujian Dianka Automobile, Westtiger was renamed Fujian Tianji Automobile Manufacturing and both company became part of a new holding called Tianji Automobile (Changsha) Group. The Group also has a number of businesses in sales, technology and parts manufacturing. Tianji Group is owned by a large number of private and government owned investment funds, of which a Changsha City fund is the largest, holding about 25% of the shares. No surprise then that a new NEV factory was opened in the city in 2021.
ME too
While Fujian Dianka continued to assemble the DearCC EV10, Tianji Group announced the new Enovate brand for its more high-end cars. Enovate chose a mixed approach for the development of its first vehicle, partly designing software and technology in-house and partly forming partnerships with some well-established suppliers, like Bosch for the traction motors and Wanxiang for the battery. Enovate designed its own scalable platform with modern multilink suspension.
The first car was shown during the Shanghai Auto Show in April 2019. Enovate called it the ME7 and announced a pre-ordering price of RMB 366,800 (about $56,500). That was far removed from DearCC's affordability and proper NIO territory. The similarities with China's most popular NEV startup didn't end there. Like NIO, Enovate offered lifetime warranty, road assistance, free public charging and a charging pile for your home.
Hakan Saracoglu designed a smooth looking crossover SUV body and a luxurious interior for the ME7. The dashboard has three large screens and the car comes with level 2 autonomous driving and smart connectivity options. First deliveries were planned for the first quarter of 2020, but the covid pandemic intervened and the market launch was delayed by six months until September. The production version shaved a full RMB 100,000 off the price, making it a bit more in line with competing offerings. The level of design and luxury might rival NIO, the drive line surely didn't. The ME7 is rear wheel drive only with a 160 kW synchronous motor. There a two different battery packs (54 and 72 kWh) for a NEDC range of 410 or 530 km. Enovate does have a cooperation with Taiwanese battery manufacturer Prologium, that's working on a mass-produced solid state battery, so more advanced option might become available in the near future.
Enovate did not enjoy the same level of media attention as NIO did, so the initial sales were not very high. The ME7 hasn't joined the growing number of popular EVs from startups yet. Still, it wasn't a bad year for the company as it banked another RMB 5 billion in a financing round late in 2020. At the time Enovate said to be assessing a possible IPO, but nothing has come of it yet. In May 2021 Enovate did announce a strategic cooperation with e-commerce giant JD.com for digital marketing of their vehicles and smart product development.
In September 2021 Enovate introduced its second car called ME5. It's slightly smaller than the ME7 but shares a very similar design. Contrary to its larger sibling, the ME5 is a range-extended EV, combining electric and petrol power. There's a single 150 kW drive motor fed from a 30 kWh battery pack. When the battery runs low, a 1.5 litre petrol engine from Dongan is used as generator. The combined petrol-electric range is supposed to be 1012 km. The ME5 sells for a much friendlier RMB 150,000 ($23,000) and Enovate hopes to increase its sales with it. Confusingly the car is marketed under the Enoreve brand, apparently the name designated for its EREV products.
What's next?
Already displayed as concept vehicle, Enovates next car will be a proper sedan. The ME-S (concept name) will probably debut the Prologium solid state battery. It's also supposed to be the first all wheel drive Enovate, but the definitive specs are yet to be announced. Judging from Saracoglu's concept car, it looks like a promising design.
China's premium NEV startups mostly enjoyed a very successful 2021 with record sales. Unfortunately Enovate has not joined their ranks. Although it seems reasonably well funded and has two appealing SUVs in its line-up, the brand has so far failed to make an impact on the market. If the brand is just slightly lagging on upward curve or there are bigger problems, remains to be seen. On the surface the cars seem competitive with most of its contenders, now it has to win the hearts of the Chinese consumer. Maybe 2022 will be the year it all comes together.
Read more Automakers Stories
Every week we publish one exiting article about history of famous Chinese Automakers. Check the ones you haven't read yet.