Xpeng CEO He Xiaopeng claimed at the China Auto Bluebook Forum in June that a profitable smart vehicle can't be less than 150 000 yuan ($23 000).
"It is impossible to make an intelligent car if it was priced lower than 150 thousand yuan because smart capabilities are always on track of progress," Mr. He said.
He Xiaopeng, CEO of Xpeng
At the beginning of the EV era, the main concern behind Chinese customer decision-making was sustainability and care about the city environment. As more EVs occurred, people's main concern became the range of the vehicle. Today, the primary concern of customers is if the car is smart enough. For that, you need digital-wise R&D, which can easily become a black hole for money.
Volkswagen learned it the hard way when it introduced's ID.3 on the Chinese market. The car has a pretty decent built-in quality as we are used with the German automaker. However, many domestic consumers complain about the lack of technology which resulted in very disappointing China sales. I'm sure the guys in Wolfsburg are having some sleepless nights about what to bundle with it to make the IDs more popular on the biggest EV market.
Chinese EV startup Enovate probably didn't listen to Xpeng's CEO (or heard too much :).  On June 13, they launched their smart car Enoreve ME5 with a range of 1012 km for 149 900 yuan. ME5 is a range-extended EV. It has an electric motor powered by a small 1.5L ICE when running out of battery (30.6kWh).
Enovate is a brand of SouEast Motors. These guys have long experience with car manufacturing, but also with EV production. In 2016 they launched an EV startup called DearCC, focusing on budget city cars. It seems quality issues shouldn't be a problem for this $23 000 beauty. But is the car smart enough to fit Mr. He's definition?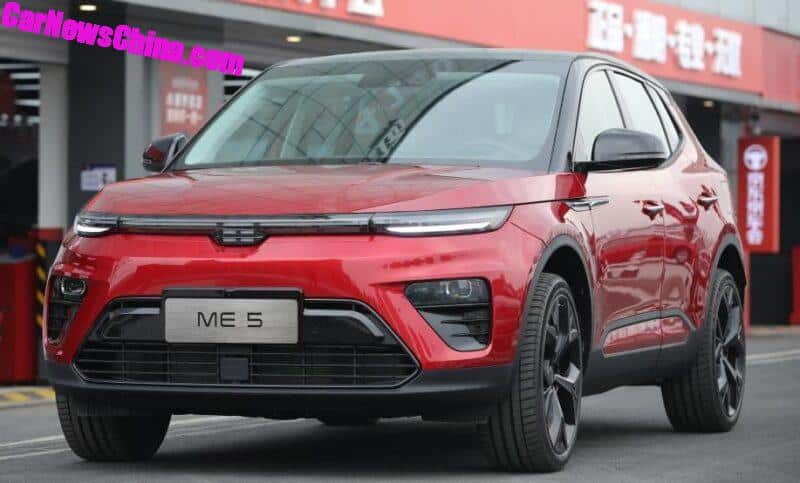 Enovate established strategic cooperation with Chinese e-commerce giant JD.com in May, which could guide the answer. It makes sense as Enovate is a typical new brand focused on young Chinese buyers, the internet generation who needs to be connected most of the time. Also, it is a generation that is not hesitating to buy a domestic (meaning Chinese) product, contrary to their parents. It brings enormous opportunities to startups like Nio, Xpeng, Aiways, and also Enovate. Their previous model, ME7, was marketed as "fitting perfectly into the intelligent modern life."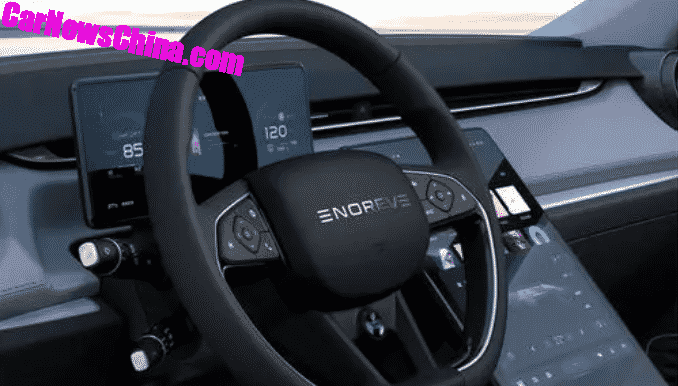 According to Enovate, the new ME5 features a new intelligent ecosystem developed with JD called Circle of People-Car-Home-Life. Enovate claim that with ME5, you can conduct all shopping, payments, and entertainment without even leaving the car. It sounds like a perfect vehicle for introverts. It will also feature L2 AI driving assistants, face recognition, intelligent welcoming of the driver, memory parking, remote control, and of course, OTC updates. Well, that sounds pretty smart to me! A test drive would tell us more.
Source: Sina Auto DB, Sina