The new Audi Q5 e-tron will be launched on the Chinese car market soon. Time to have a good look at this new electric car. The Audi Q5 e-tron is a China-only electric SUV. It is made in China by SAIC-Audi, which is part of the larger SAIC-VW joint venture. It is based on the Volkswagen ID.6, which is made by SAIC-VW (ID.6 X) and by FAW-VW (ID.5 Crozz).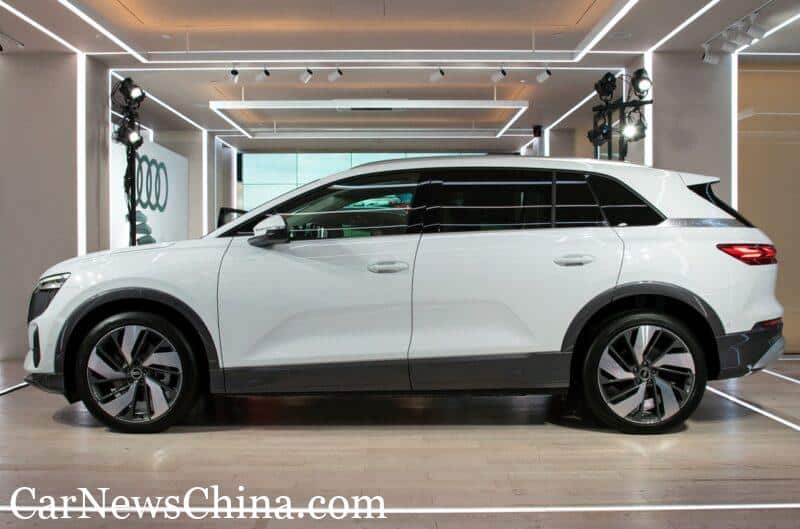 The Audi Q5 e-tron has no connection to the petrol-powered Audi Q5 or Audi Q5L. A less confusing name might have been wiser, perhaps. The Q5 e-tron is the second car under SAIC-Audi after the sleek Audi A7L. Next up is the Audi Q6, a large SUV based on the Volkswagen Teramont.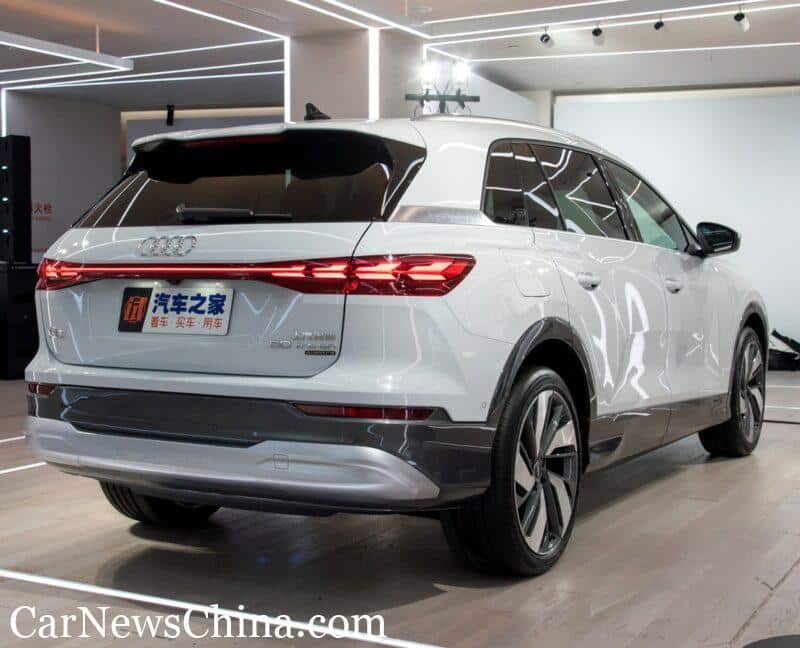 The Audi Q5 e-tron comes in two kinds:
1. The 40 e-tron with a single motor setup and rear-wheel drive. Output is 204 hp and 310 Nm. Weight is a beefy 2325 kilo. Battery is 83.4 kWh with an energy consumption of 15.9 kWh per 100 kilometers. NEDC range is 560 kilometers.
2. The 50 e-tron (pictured), with a twin motor setup and four-wheel drive. Output is 306 hp and 460 Nm. Weight is an even beefier 2410 kilo. Battery is the same 83.4 kWh but energy consumption is up to 17 kWh per 100 kilometer. NEDC range is 520 kilometers.
Later on, Audi may add a 35 e-tron base model with only 177 hp. But initially they will only sell the 40 e-tron and the 50 e-tron.
Size is 4876/1860/1675 with a 2965 wheelbase. The Audi Q5 e-tron has six seats.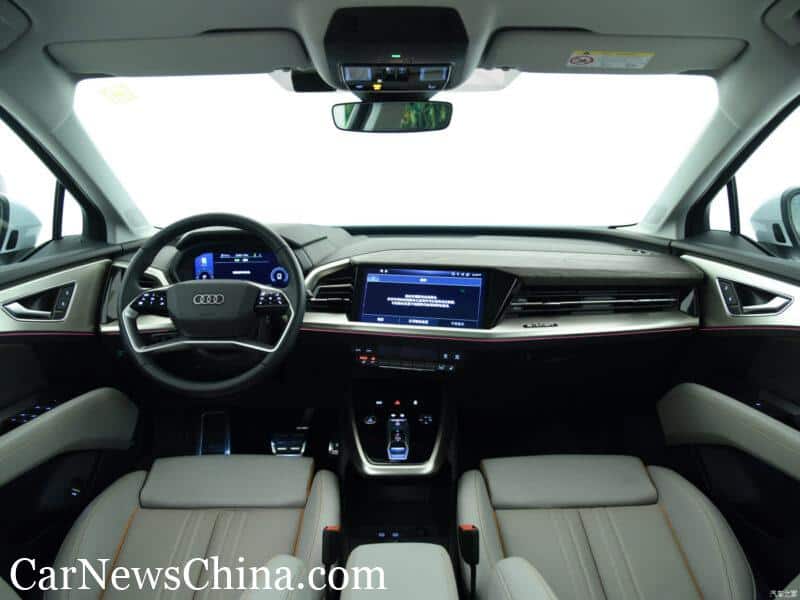 The interior is pretty and the steering wheel has an interesting shape. The screen for the digital instrument panel is 10.25 inch and the main touch screen measures 11.6 inch. The screens look nice and all but size-wise they are a little small for China 2022. Many Chinese competitors offer much larger screens even in much cheaper cars. The setup is a bit old fashioned too, with the screens far apart instead of using a more modern twin-screen setup.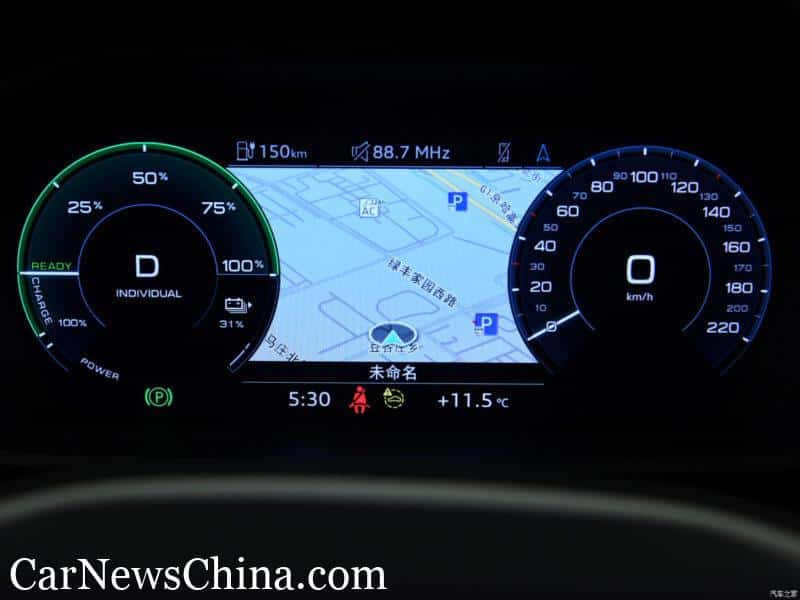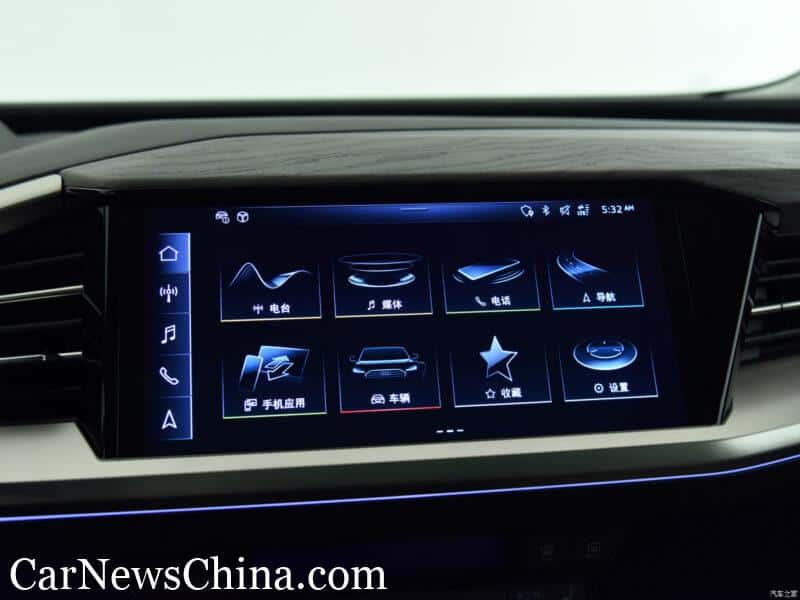 The infotainment system runs on Audi's 'Asterix' open platform. Audi says that, in the future, third-party developers will be able to develop and run apps directly on this platform. But when exactly this is going to happen is yet unclear. This is a big thing in China where dozens of new apps launch every hour. Local Chinese car makers have anticipated on this long ago, by offering open-source operating systems in their cars, often developed by major software makers like Baidu, Huawei or Tencent. Western automakers are, however, more reluctant to the idea of losing control.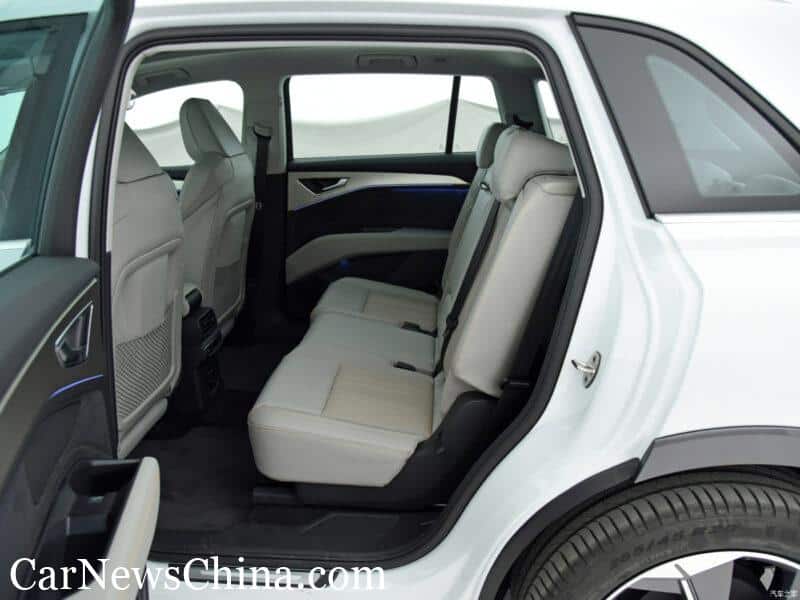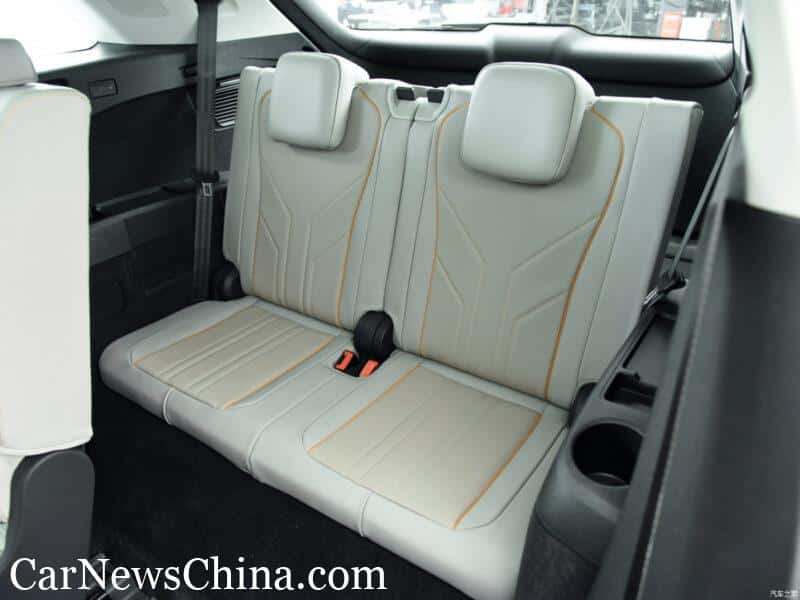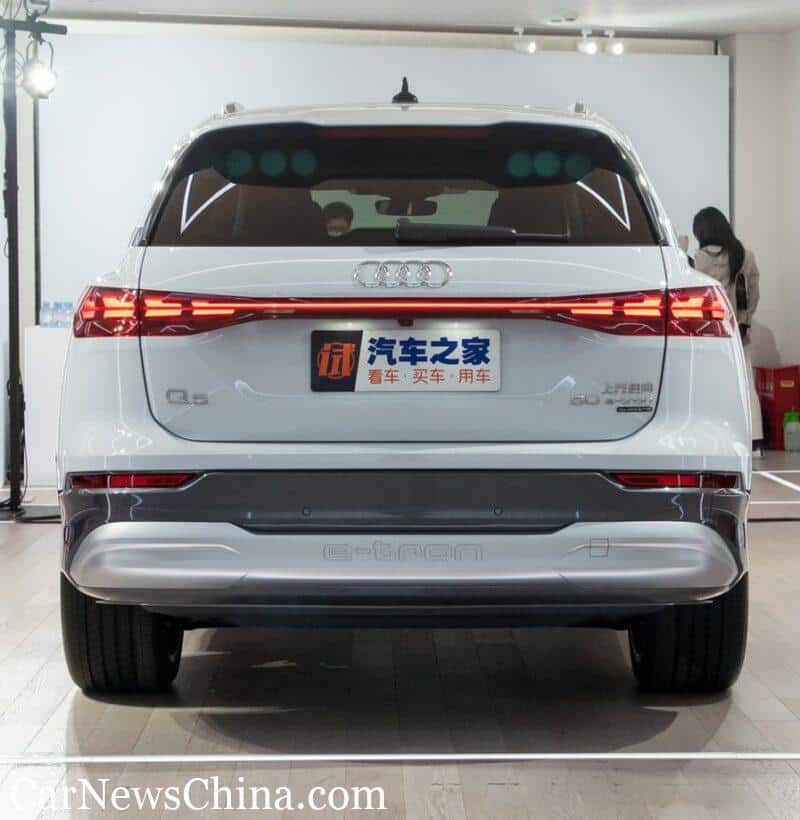 e-tron lettering on the bumper is pretty cool.
Audi has opened the pre-sale order books but exact pricing hasn't been announced yet. Audi only says the 40 e-tron will cost around 400.000 yuan ($62.900) and the 50 e-tron about 500.000 ($78.630). That is a big lot of money. For comparison, the dual motor ID.6 X with 313 hp (seven more than the Audi) cost only 336.000 yuan. As explained earlier, this is the car where the Audi is based on. It has nearly the same size and also seats six. Surely the Audi's materials are a bit nicer and all but it is still a huge price difference.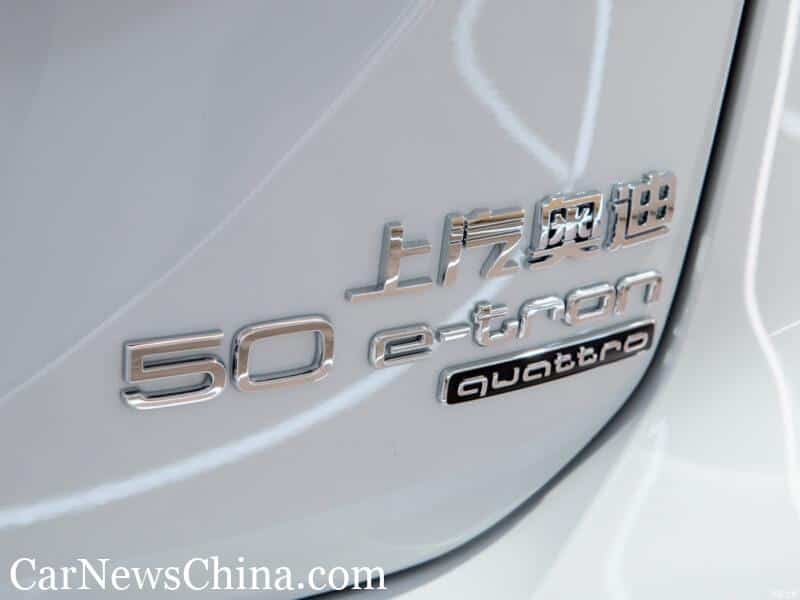 Characters: 上汽奥迪: Shangqi Aodi. Shangqi is short for Shanghai Qiche, literally Shanghai Auto, known as SAIC. Aodi is the Chinese name of Auto.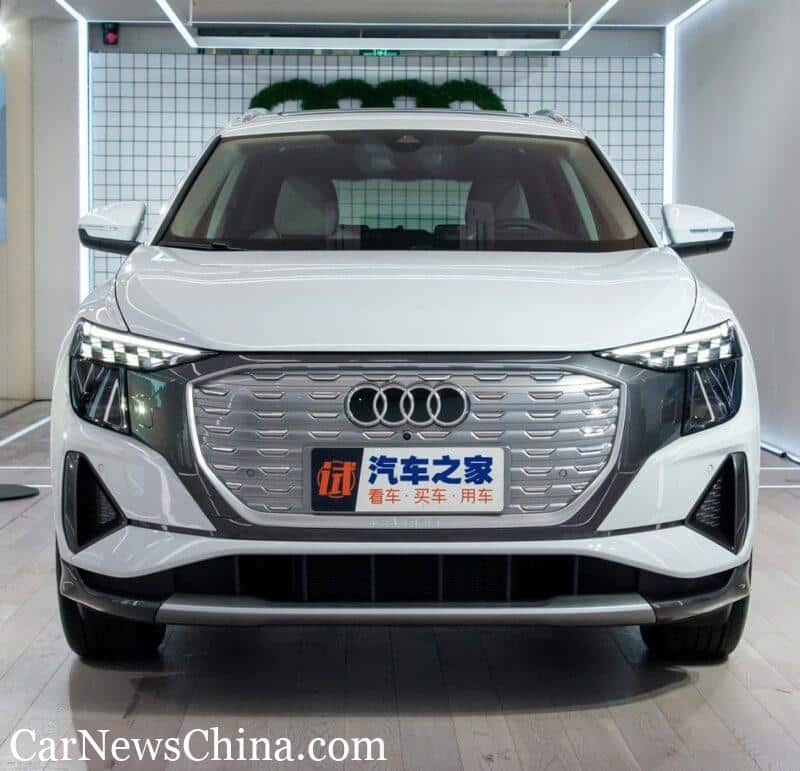 The Audi Q5 e-tron is a good looking electric SUV for China with decent power and decent range. But the interior tech seems a bit outdated and it will be very expensive. Will it be a hard sell as well..?
Via: Autohome.