"We have grown the industry, but it was very much in terms of technology transfer a one-way street. Whereas nowadays alongside our strategy, it's a two-way one. We will certainly develop here in China technologies that will find their ways into the world."
BEIJING — Volkswagen Group, the leading foreign automaker in China for nearly the past 40 years, faces strong headwinds in the world's largest auto market; it helped pioneer with iconic nameplates like the Santana and Jetta.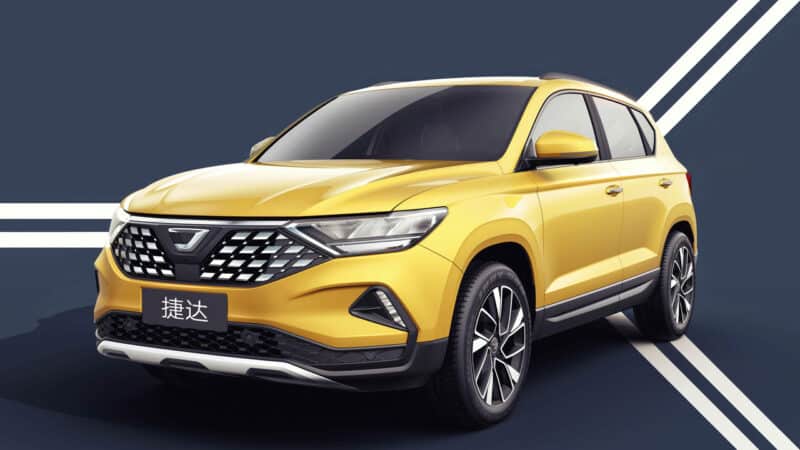 Having just unveiled the much-anticipated ID. BUZZ and with the Trinity representing its next generation of EVs on the horizon, Europe's largest automaker is in the midst of a massive transformation from a traditional legacy automaker to a software-driven e-mobility provider. The German automaker is also playing catch up in new energy vehicles while navigating the ongoing chip supply shortage and a sporadic outbreak of COVID-19 cases in China, which significantly impacted its output and sales performance last year.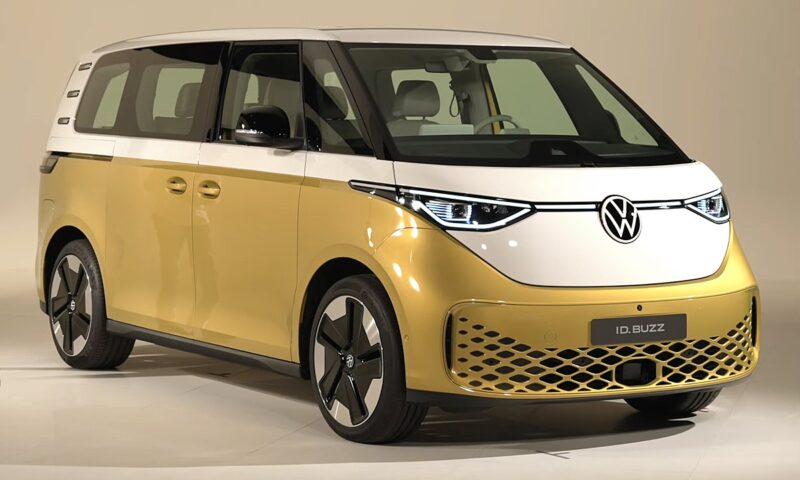 Group-wide sales fell 14 percent to 3.3 million units, with the core Volkswagen brand taking most of the brunt as its MQB-based models were over proportionately affected by the chip shortage. This prompted Volkswagen Group China CEO Dr. Stephan Wöllenstein to describe 2021 as "one of the most challenging years in the company's history in China."
It's also confronting a new reality: homegrown Chinese brands that were chasing from behind have now either caught up or even surpassed it in many aspects of the competition, especially in the NEV game. Though still ahead as a whole in terms of market share, foreign automakers like Volkswagen need to adapt like never before.
"China has finally made it," said Dr. Wöllenstein. "What we are currently seeing is that China gets into a normal pattern of who is relevant in this market, and also what position the Chinese market has on a global scale."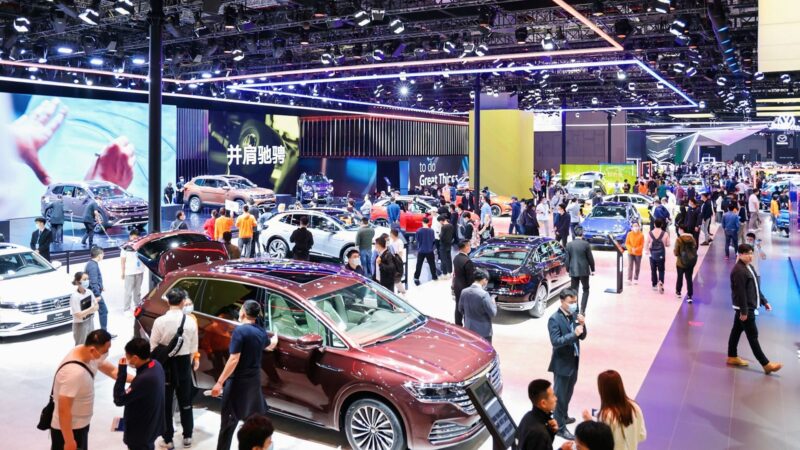 Dr. Wöllenstein made the comments in an exclusive interview with AutoXing on February 14 while responding to a question on where the Chinese auto market stands as far as competition and global influence are concerned. As someone who has witnessed the changes firsthand over a tenue in China spanning over a dozen years, including stints at both Volkswagen's joint ventures, SAIC Volkswagen and FAW-Volkswagen, he's certainly qualified to provide a perspective.
Two "strange patterns had characterized China's auto market in the past:" it is the only big automobile producing country where domestic Chinese players play a minor role in terms of market share, and foreign OEMs and suppliers have always been at the forefront in terms of technology leadership and innovation.
But that's changing, according to Dr. Wöllenstein.
"The share of indigenous brands and OEMs in the Chinese market will be in the order of around 50 percent, which is a kind of normality that we observe in the rest of the world," he said. "We see it in the NEV market, and certainly, over the years to come, it will also find its way into the overall market. Not all the Chinese brands we see today, but a selection of them will also be permanently in the Top 10, maybe even in the Top 5 positions."
On the technology side, in terms of electrification, autonomous driving, and connectivity, China is becoming a leading nation with leading companies like CATL in the battery space, Huawei in the smart connectivity space, and mid-size startups that are starting to play an important global role, according to Dr. Wöllenstein, who also believes that China's political decoupling is partially helping to fuel a trend in which a new ecosystem in the auto market is being formed over the next decade with Chinese companies taking the lead.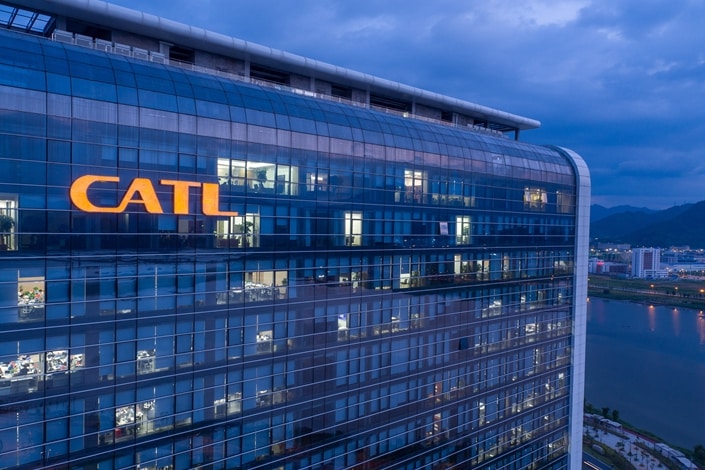 So, instead of a "one-way street" where foreign companies like Volkswagen were importing technologies into China to help grow the industry back in the early 2000s when he first came, Dr. Wöllenstein says it's now a "two-way street" where Volkswagen must also strengthen local R&D capabilities and develop technologies in China that will find their way to the rest of the world.
"This is the most remarkable development I have seen in the last 14 years, that China has reached and surpassed the tipping point, wherefrom more of an import market in terms of technology, China is going into a very mature stage of also driving global trends now," said Dr. Wöllenstein.
One of the things Volkswagen Group did in 2021 was to redefine its strategic roadmap for China until 2030, focused on innovation and strong R&D, to provide China-specific products and services more quickly to meet market needs, including connectivity and automated driving. Volkswagen Anhui, for example, which will complete construction this year with the start of production expected in mid-2023, will also serve as a new R&D hub for Volkswagen's NEV activities in China. CARIAD, Volkswagen's in-house software unit, is also rapidly ramping up local hiring and activities.
In addition to strengthening its R&D capabilities in China, Volkswagen is also working with upstart local Chinese companies like Wanxiang's A123 and DJI to further enhance its competency in the battery and autonomous driving fronts.
A123 is one of three battery suppliers Volkswagen is working with in China. The others are CATL, which all the MEB cars are based on, and Gotion, which Volkswagen has invested into and will be one of the battery suppliers designated to develop the future unified cell. A123 was selected based on technical qualification and pricing. It will play into Volkswagen's small battery cell product portfolio. Along with CATL and Gotion, the three will help balance the expected 150 GWh in battery capacity that Volkswagen will require by 2025. It aims to sell 1.5 million NEVs annually then, according to Dr. Wöllenstein.
On the other hand, the DJI relationship was built off marketing cooperation for the launch of the Volkswagen Magotan back in 2016. The Shenzhen-based drone maker had been considering expanding into the automotive sector with its sensor integration and software development expertise, and conversations eventually turned into a project where a reasonably priced Level 2 assisted driving function will make its way into some of Volkswagen's ICE vehicles next year, according to Dr. Wöllenstein.
Asked if Volkswagen was ever interested in investing in a Chinese EV company, Dr. Wöllenstein said no but reiterated its investment in Gotion and JAC Group, the parent company of JAC, which has a minority stake in Volkswagen Anhui that is 75 percent controlled by Volkswagen.
But it remains open to partnerships.
"We have also now extended our partnership scope with other Chinese companies, which is not necessarily always an OEM," he said, alluding to the rumored Huawei autonomous driving unit acquisition that Volkswagen currently has "no comment" on.
Dr. Wöllenstein says that Chinese consumers are now attracted by smart EVs that look much more progressive, offering the latest technical gadgets, including high levels of automated driving features, rather than simply connectivity 3–4 years ago.
"It is now turning in the last 18 months, I would say massively into features like automated driving," he said. Volkswagen, however, has always prided on offering a well-balanced package, which may not resonate with Chinese consumers.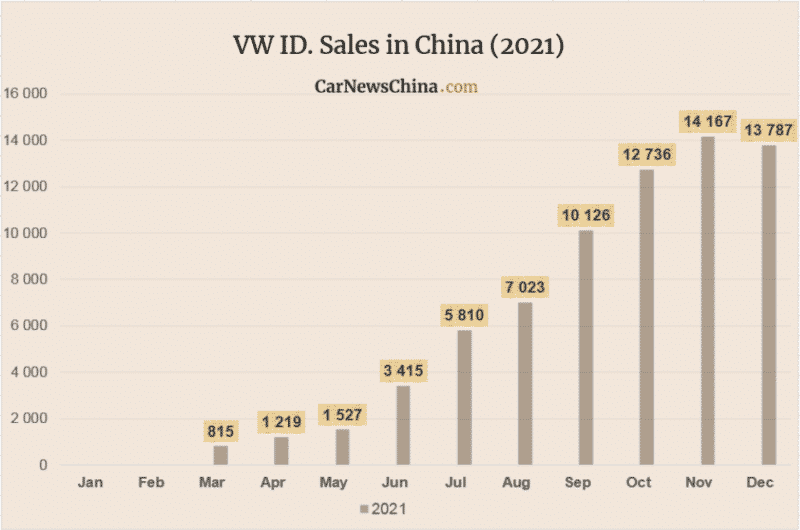 As Volkswagen Anhui won't start production until later 2023, there will be no new ID. models this year (the ID.4, ID.6, and ID.3 were all launched in 2021), to drive sales, a focus this year will be to accelerate the opening of city showrooms along with Volkswagen's two JV partners from the current 120 locations or so to 200 by mid-year, according to Dr. Wöllenstein. As of the end of last year, Volkswagen had these types of showrooms in more than 30 cities and some 1,600 ID. agents across 250 cities.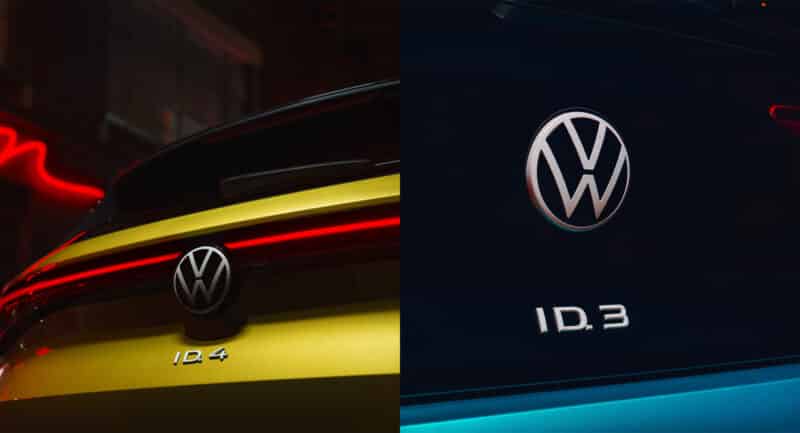 "My sincere hope is that we will certainly be able to double the sales on ID. models this year, maybe even more," he said. ID. sales started roughly a year ago in China, starting with the ID.4, and ended up selling just over 70,000 units, less than the 80,000–100,000 units planned that was affected in part by the COVID-19 outbreak toward the end of the year. Including the ID. models, Group battery electric vehicle (BEV) sales did more than quadruple to over 92,000 units.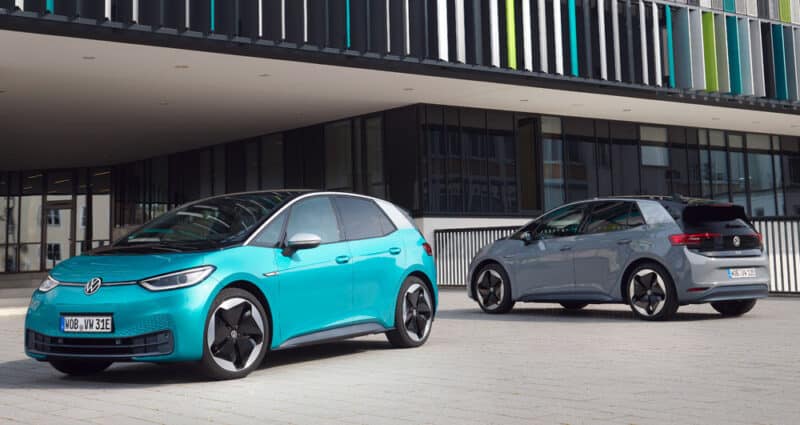 At the upcoming Beijing Auto Show, Volkswagen will lay out a plan to further expand its BEV portfolio based on the MEB platform, aiming to launch at least one new model every year starting in 2023.
For the foreseeable future, Volkswagen, Audi, and Porsche will be the three brands driving the Group's electrification efforts in China, according to Dr. Wöllenstein. Audi, for example, will have two new locally produced BEVs hitting the market this year: the Q4 e-Tron and Q5 e-Tron, while Porsche will continue to drive demand for the imported Taycan and other electrified models.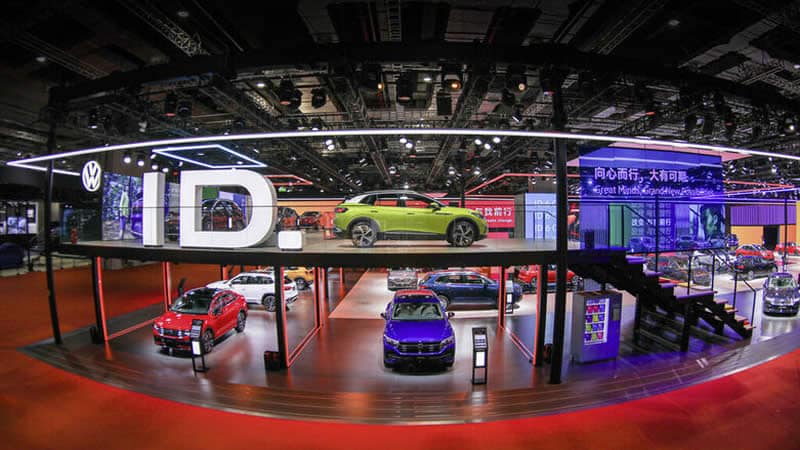 As for the other mass brands Škoda and JETTA, which happen to go in completely different directions in market performance, Dr. Wöllenstein said, for the time being, JETTA will remain focused on offering entry-level, affordable ICE models with Volkswagen aesthetics serving the needs of first-time buyers in tier 3–5 cities. As for Škoda, which he describes as one of the "victims" among foreign mass brands that have lost the competitive edge, the company is looking closely at how it could sharpen the image for the Czech brand in China, and given the relatively smaller volume base for Škoda whether electrification is warranted at all.
"So, there are several questions that we are currently discussing internally to see what a breakthrough strategy for Škoda looks like, knowing that Škoda is working against a general market trend where there is a substantial consolidation of brands," said Dr. Wöllenstein.
Asked about the long-term prospects of China's NEV market, Dr. Wöllenstein said this year penetration could already reach 20 percent, a target that China has set for 2025. By 2030, penetration could hit somewhere between 40 percent, the most conservative forecast, and 60 percent, the most optimistic.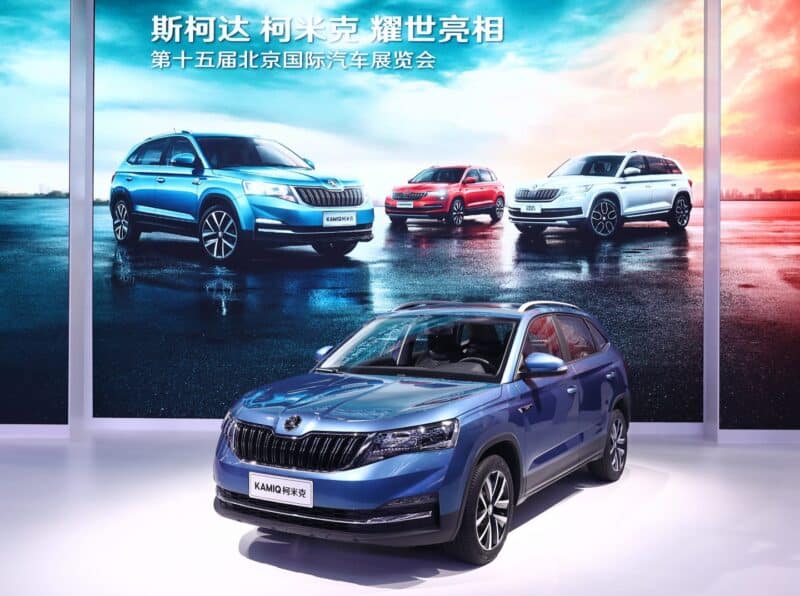 Looking ahead to the succession of his position in August to Volkswagen brand CEO Ralf Brandstätter, which was announced at the end of last year, Dr. Wöllenstein said it would be "the smoothest handover" that Volkswagen Group has seen in a long time as he is giving Brandstätter advice at least once a week with phone calls and Skype meetings since the beginning of this year.
"China has massively changed in the last 2–3 years, and you need to be here on China soil to figure (things) out," he said. "We are sending pictures, videos, and reports, but there is a difference between having a day-by-day living experience versus reading reports."
For more on the conversation with Dr. Wöllenstein, listen to the interview in its entirety on the China EVs & More Podcast.
Courtesy of Lei Xing via Medium