Chinese carmaker Niutron has revealed more information about their new NV range-extender SUV. Now we know more about NV's range-extender system and other features. Pre-orders for the Niutron NV start on March 31, 2022.
What is Niutron?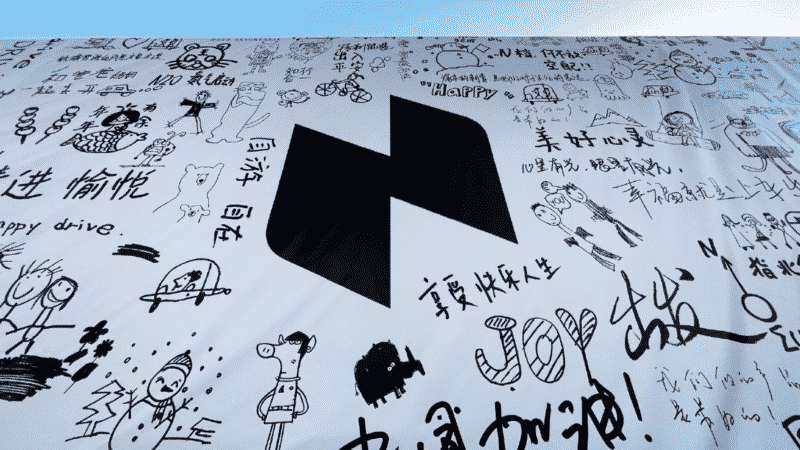 Niutron is a new premium NEV brand. Its founder and one of the critical investors is a controversial Chinese billionaire and former CTO of Baidu. His name is Yan Li, and we also know him as the founder of Niu – a legendary Chinese electric scooter maker. Niutron now operates a 770,000-square-meter R&D and manufacturing plant in Changzhou, Jiangsu Province, roughly 200km from Shanghai. The production capacity is 180,000-unit-per-year.
Niutron NV Specs
We will start with Niutron NV's specs that we have already known. It is a mid-size SUV with dimensions of 4915/1962/1745 mm and a wheelbase of 2910 mm. This SUV has a massive trunk for 788 L. The Niutron NV can accelerate from 0 to 100 km/h in 5.9 seconds. This company develops fully electric and range-extender plug-in hybrid versions. Recently, the NV passed various winter tests at -40 degrees Celsius in Yakeshi, Inner Mongolia.
Niutron shared some specs of the NV's range-extender system in the presentation. It comprises a 1.5-liter four-cylinder ICE. Niutron says that this engine's thermal efficiency is 41%. It works with two permanent magnet synchronous motors. The NV SUV got a four-wheel drive with seven drive modes. The Niutron NV has an excellent ground clearance of 200 mm. It seems like Niutron NV will be a good off-roader. The range of this hybrid system reaches 939 km (WLTP). Unfortunately, Niutron didn't share the power output of the NV.  
There is some information about Niutron NV's interior. The seats of this SUV will be equipped with ventilation, heating, and massage functions. In addition, Niutron NV will go with 24 autonomous driving systems as standard. It includes adaptive cruise control, lane change assist, lane departure warning, traffic sign recognition, front and rear collision warning, fully automatic parking, etc.
Now we know even more about this exciting SUV. As we mentioned, pre-sales of the Niutron NV start on March 31, 2022. The first SUVs will arrive to their owners in September 2022.
Source: Xcar