A new Chinese SUV called Niutron NV has passed various winter tests. These tests became extremely popular among Chinese automakers. These tests have become a way of getting more publicity. Sometimes Chinese companies even invite the media to test drive the test cars on ice. Aside from the cold-weather test, there is some additional information about NV SUV. The Niutron company has applied for patents for BEV and REEV versions of this vehicle. Now we know how to distinguish between them. Pre-orders for the Niutron NV will start on March 31, 2022.
What is Niutron?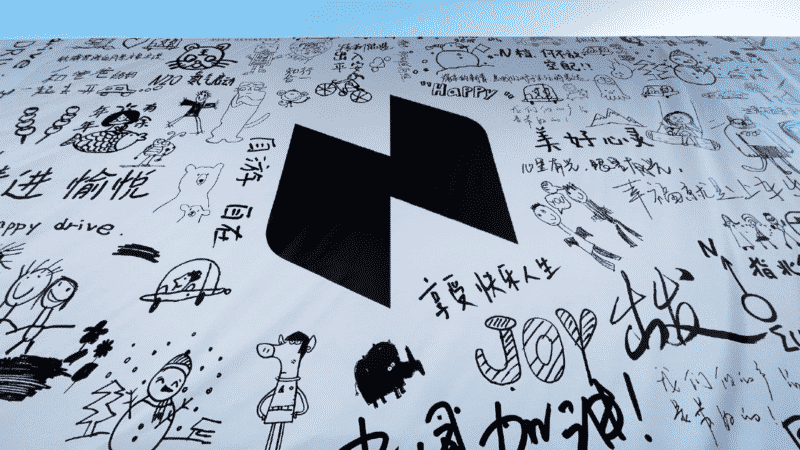 The Niutron is a new premium EV brand. Its founder and one of the key investors is a controversial Chinese billionaire and former CTO of Baidu. His name is Yan Li, and we also know him as the founder of Niu – a legendary Chinese electric scooter maker. Niutron now operates a 770,000-square-meter R&D and manufacturing plant in Changzhou, Jiangsu Province, roughly 200km from Shanghai. The production capacity is 180,000-unit-per-year.
Niutron NV Winter Tests
The Niutron said their NV SUV has gone through a hundred hours of different tests in the "north of 48° north latitude". They haven't pointed out a concrete place, but we know it is Yakeshi city, Inner Mongolia. Several cars, including HiPhi Z, Roewe RX5, and Avatr 11 were tested there. According to Niutron, the temperature there was below 40 degrees Celsius.
This is funny how Chinese automakers "drop the temperature" in this area. Avatr 11 was tested in minus 30 degrees Celsius, HiPhi Z in minus 35, and Niutron now stands for minus 40. Anyway, Niutron said their SUV passed all the tests successfully.
Niutron also launched a pop-up store on March 10. There they presented a car that passed winter tests.
Niutron NV Patent Images
Niutron has applied for patents for the BEV and REEV (range-extended EV – ICE charge the battery) versions of the NV SUV. These pictures are in line with the Niutron NV official images. Now we can see the difference between the two versions of this vehicle. The significant difference between them is the grill. The range-extender NV has got a small grill between its huge blocky headlights. Of course, the all-electric version hasn't got a grill. Now we know the NV presented at a media event was a range-extender.
Another difference is the gas tank hatch. The REEV version has it, and the BEV doesn't. In addition, these two versions got different wheels. The all-electric NV has got rims with aerodynamic elements on them.
It is worth mentioning that Niutron has already presented the range-extender NV at a media event earlier. So we have seen an uncamouflaged car as well.
Source: Niutron Weibo