The XPeng G9's interior was spied in China, revealing a large twin screen. This SUV's pre-sales may start next month. The first deliveries of this vehicle to customers will begin in Q3. Xpeng G9 SUV is intended both for the Chinese and international markets.
We can see a twin-screen for infotainment and passenger at the interior spy shot. Under the screen, we can see blue ambient lighting. The center tunnel of the XPeng G9 got two cup holders and two wireless charging pads for phones. There is also a long armrest. A roomy space is under the central tunnel with USB, USB-C, and 12V ports.
The steering wheel of this car is sporty, with D-shape, two spokes, and a thick profile. Behind the wheel, there is an instrument panel, which was seen on the other G9's spy shots.
XPeng G9's Main Rival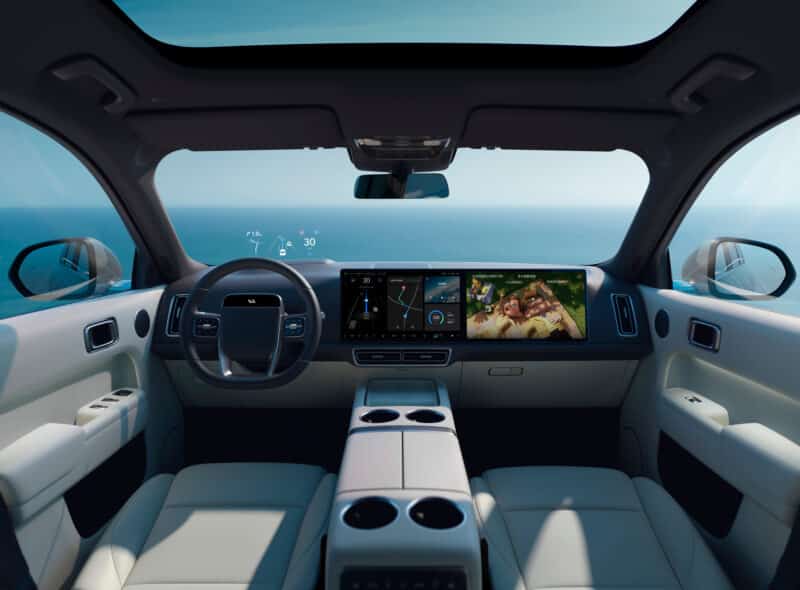 The XPeng G9's interior looks similar to the one in a Li Auto L9 SUV. These SUVs have a large twin screen, two wireless charging pads, and the same cup holders' layout. The main difference is that G9 has the driver's instrument panel separated from the central control panel. In contrast, Li Auto L9 has non and project information dashboard for the driver on the front window.
These two vehicles also share a lookalike exterior design with a fused running light unit. The G9 and the L9 are also close in terms of size. We don't know the price of the XPeng G9 yet. But it is expected to overcome 400,000 RMB (62,830 USD). And the Li Auto L9's price is 450,000-500,000 RMB (70,700-78,600 USD). So these two SUVs could become very close rivals.
XPeng G9 Information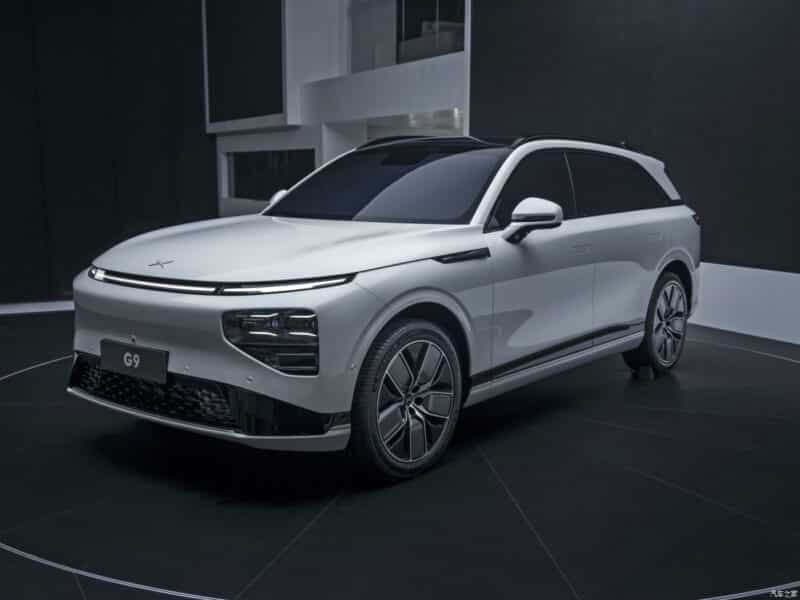 The G9 is a flagship SUV of the XPeng brand. It is based on the new "X-EEA 3.0" architecture. It also got the XPILOT 4.0 intelligent assisted driving system with multiple Lidar sensors. The XPeng G9 has the XPower 3.0 battery technology package. It will feature an 800V high voltage Silicon Carbide (SiC) system and a high-voltage overcharge capability of more than 480kW. This technology will allow the XPeng G9 to charge 200 km in 5 minutes.
Source: Cnbeta