This is the Roewe RX9, a new seven-seat SUV for the Chinese car market. The RX9 is the new flagship of SAIC's Roewe brand. It will be positioned above the aging Roewe RX8. The looks are very progressive for a Roewe, the RX9 features a sharp design with pronounced creases, pop-out door handles, and a large grille with split headlights.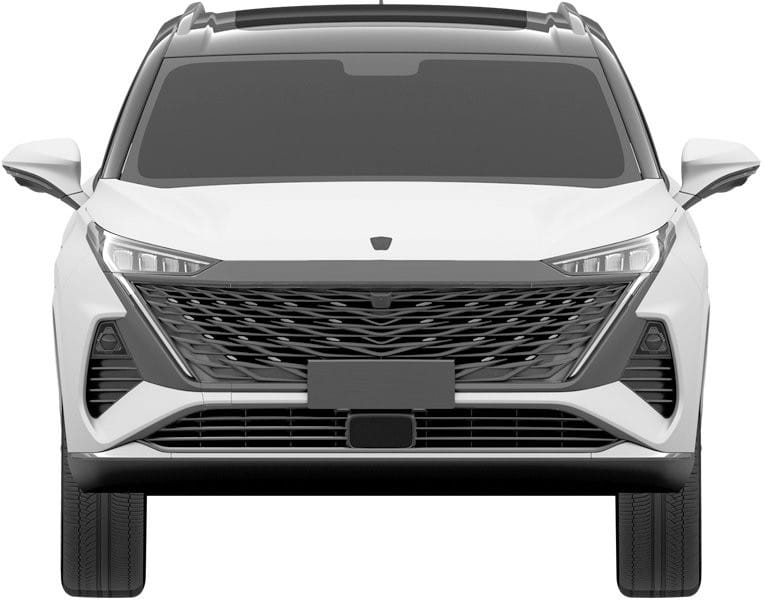 The second set of headlights is almost completely hidden inside the 'vents' in the bumper. However, we can see the lights more clearly on this earlier patent pic.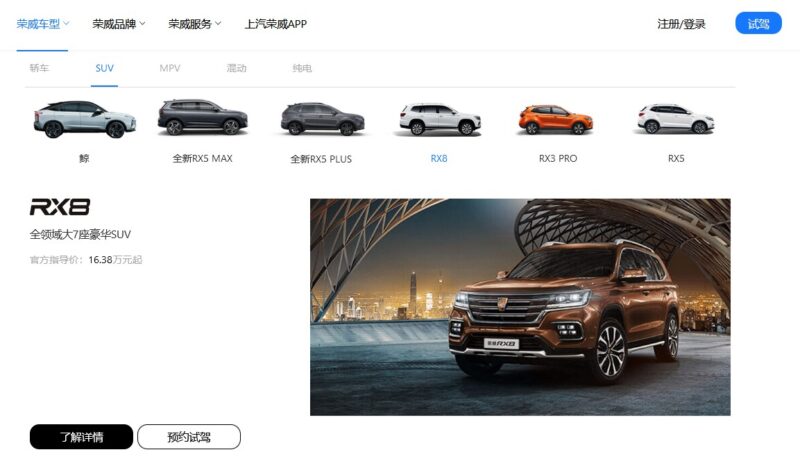 Like any Chinese car brand, Roewe has a long lineup of SUVs with much overlap in price and size. On the far left the new Roewe Whale, a sporty five-seat coupe-SUV. The Roewe RX8 is the brand's current flagship, with a base price of 163.800 yuan (25.530 USD). Power comes from a 224 hp 2.0 turbo mated to a six-speed automatic.
Size comparison:
Roewe RX8: 4923/1930/1840, with a 2850 wheelbase.
Roewe RX9: 4983/1967/1786, with a 2915 wheelbase.
The RX9 is also powered by a 2.0 turbocharged four-cylinder petrol engine, but with an output of 234 hp. The engine will be mated to a new eight-speed automatic. Base version gets front-wheel drive, high end version get all-wheel drive. Roewe claims a top speed of 200 km/h. Price is expected to start around 180.000 yuan (28.060 USD).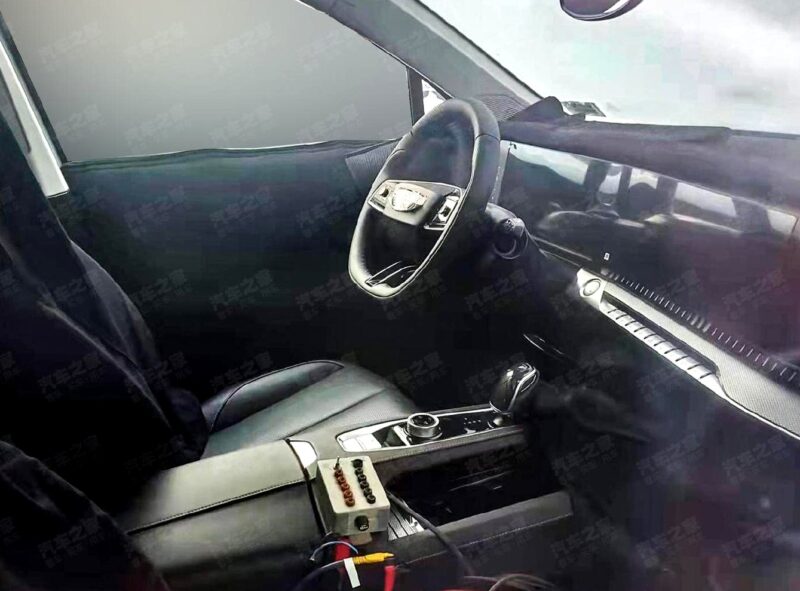 Earlier spy shots of the interior, showing a modern design with a large twin-screen dashboard setup. There is a row of buttons in the center stack to control the most important functionalities. The steering wheel has an oval shape with a flat bottom and 3 spokes. Lots of Chinese brands are experimenting with novel steering wheel designs and many go for two spokes.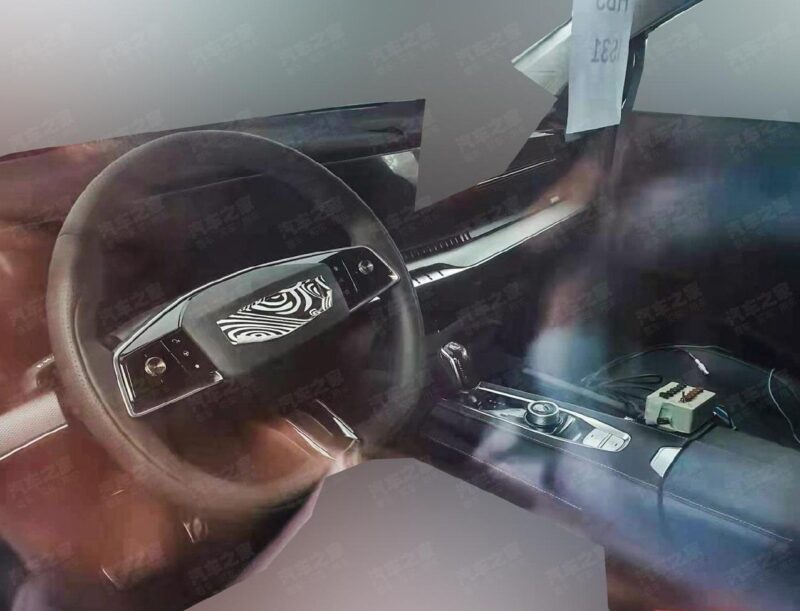 The third spoke doesn't seem a 'full' spoke, as it appears to run to the steering wheel column instead the steering wheel center. Interesting idea. The center tunnel is very clean with a single pod for the gear lever, a controller, and buttons for the parking brake.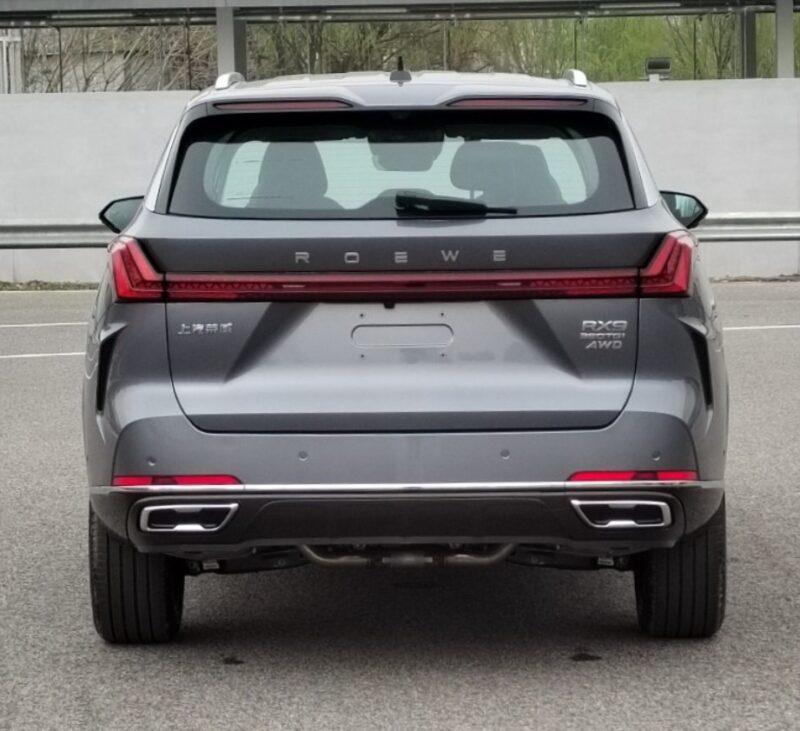 Most striking design element at the back are the brake lights that are integrated in the spoiler above the window. One on each side! Haven't seen that one before on any Chinese car. The new Roewe RX9 will launch on the Chinese auto market in Q3.