EV maker Cherry Automobile has announced the price of its QQ Wujie Pro. The car, released under the iCar Ecosystem, has a base model that starts from 79,990 yuan (US$11,842). The top trim costs 101,900 yuan (US$15,086).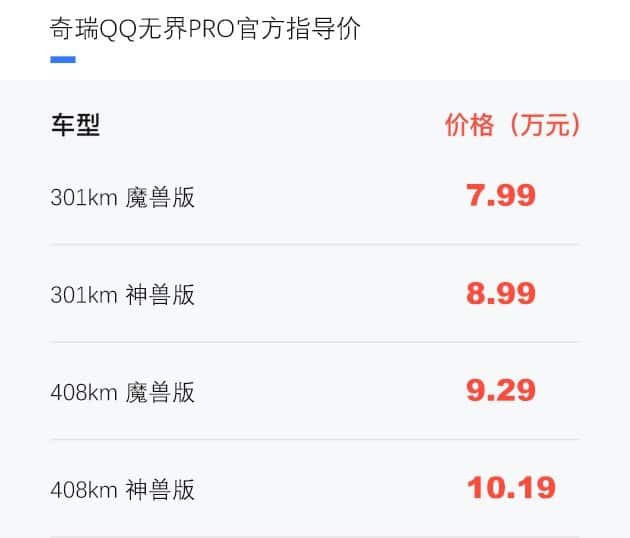 The two-door electric hatchback is offered in four trims, based on the electric motor output and driving range. The base model has a driving range of 301 km and maximum motor output of 55 kW, and maximum torque of 150 Nm, enough for a top speed of 120 km/h. Chery offers a second model with a driving range of 408 km, with a maximum output of 70 kW, maximum torque of 120 Nm, and a maximum speed of 125 km/hr. In both versions, the electric motor is mounted on the rear.
The QQ Wujie Pro is 3402 mm by 1680 mm by 1550/1559 mm and sits on a wheelbase that is 2160 mm long, riding on 16-inch tires. It seats four people, but the rear seats can be folded down to create more cargo space.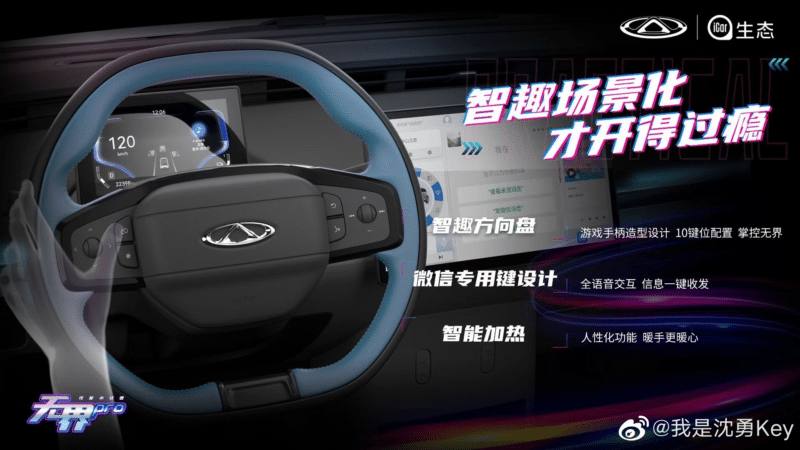 There is a central touchscreen display where you can access the car's settings, with a row of physical buttons directly below it. Under the buttons is a knob whose function is not clear yet (it may be used for selecting either the gear or volume), and inside the knob is the start-stop button.
The QQ Wujie Pro is powered by a 3rd-gen Qualcomm 6155 chip meant for automobiles. This enables a 540-degree panoramic view of the surrounding. The car takes a 360-degree picture and 180-degree of the front and combines them with the help of the chip.
Cherry is proud of the computing capabilities of the QQ Wujie Pro because they are not common for small cars.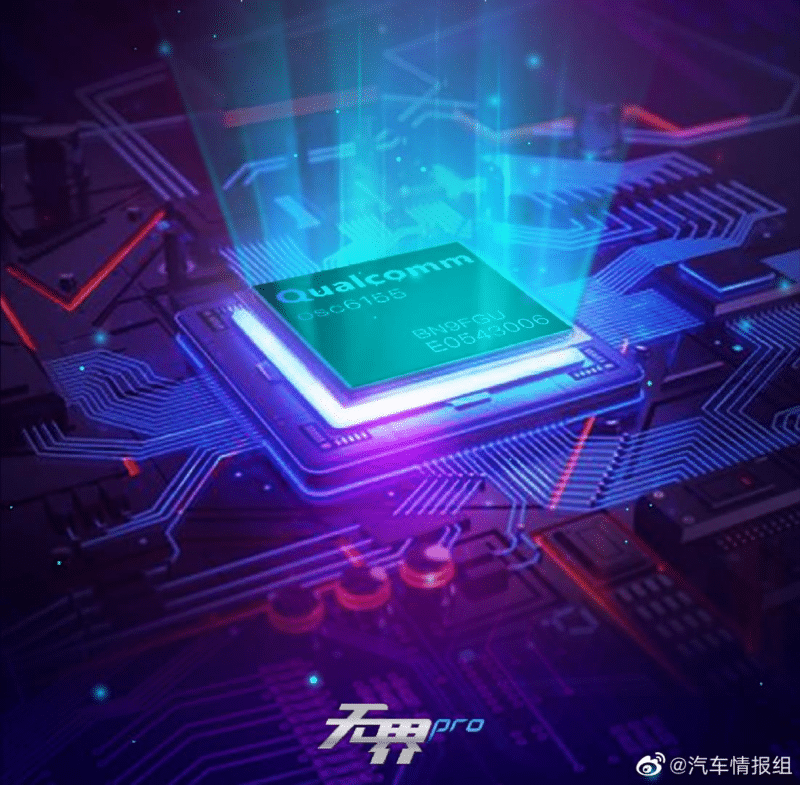 The new mini electric car carries Cherry's newly redesigned logo and has a sporty design. There is a pair of tomahawk-shaped headlights at the front, with a fake grill. It has a body made from aviation-grade aluminum.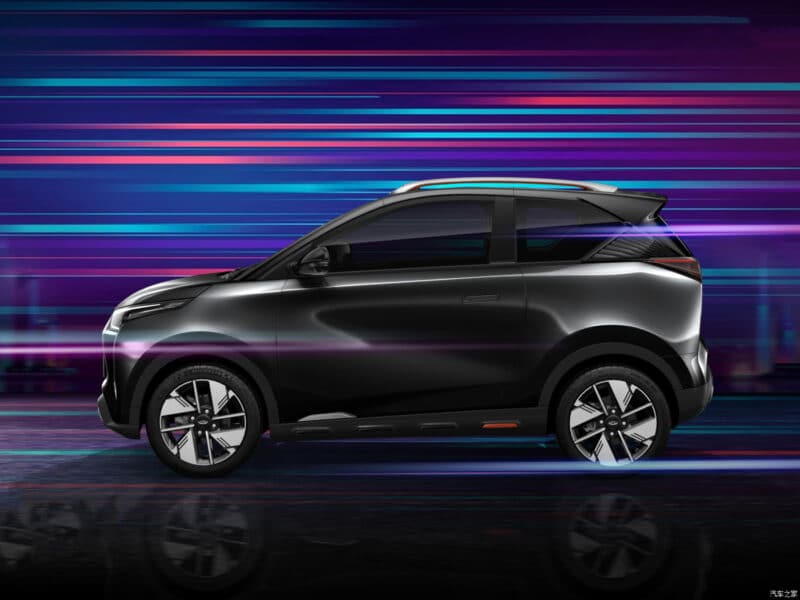 The Cherry QQ Wujie Pro is expected to launch in the second quarter of 2022.
Chery brought back the QQ brand last year with the Chery QQ Ice Cream launch, aimed to compete with the Wuling Hongguang Mini EV.
Source: Yiche