The Hengchi 5 Chinese EV presales were said to be postponed. A lot of different media reported it. But Evergrande New Energy Auto representatives disproved this statement. According to them, the only postponed thing is the start of production. It was delayed for three months. Let's sort this out together.
What is Hengchi?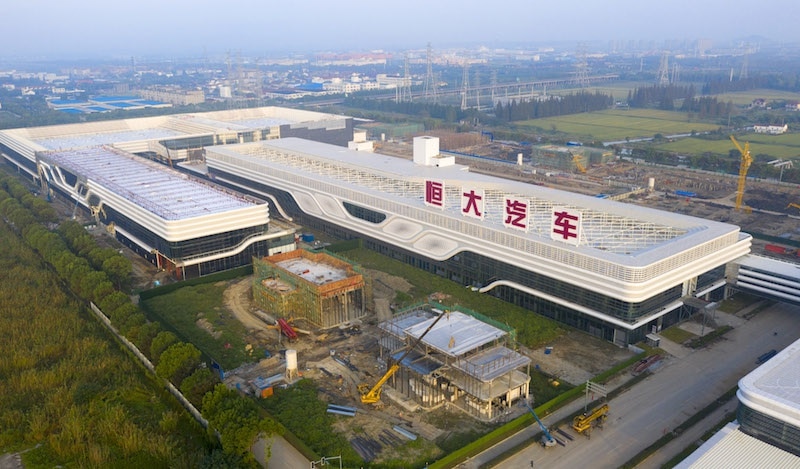 Hengchi is a car brand under Evergrande New Energy Auto, a subsidiary of Evergrande Health Industry Group that, in turn, belongs to the China Evergrande Group. This company seems big, but it struggles to repay its debts, which reached 300 billion RMB (44.4 billion USD) in September 2021.
Despite its parent company's financial problems, Evergrande New Energy Auto continued to push its car business. In November 2021, it sold 64.2 million USD of shares to fund the development of new EVs. At the same time, we saw the first production vehicle from Evergrande's car brand. Its name is Hengchi 5.
What is Hengchi 5?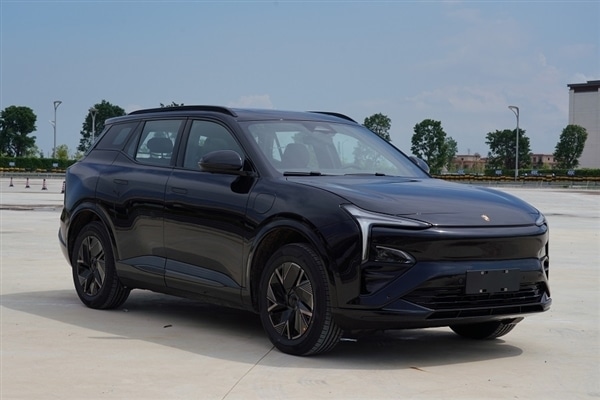 The Hengchi 5 is a compact 5-seat electric SUV with 4725/1925/1676 mm dimensions and a wheelbase of 2780 mm. It is equipped with a single motor of 150 kW (201 hp). It comes with an NEDC cruising range of more than 700 km. Worth mentioning that the Hengchi 5 is one of the company's 9 (!) concept models.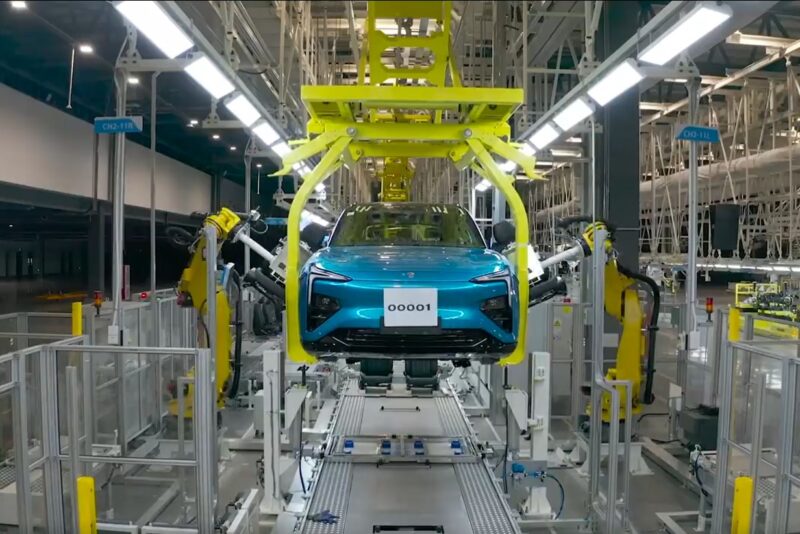 The first Hengchi 5 successfully rolled off the production line on March 11, 2022. Hengchi will open dealerships in Shanghai, Guangzhou, and 16 other cities in China.
Hengchi Presales Situation
We will crack on with the beginning of May. Chinese media reported that 50,000 units of the Hengchi 5 were ordered within 10 hours of blind booking. Blind booking means that customers don't know the price when they order stuff. That statement seemed very controversial because very few people were willing to bet that a moving car could come out of the company. Later an insider related to Hengchi staff disproved this rumor. He said the Hengchi 5 presales hadn't started yet.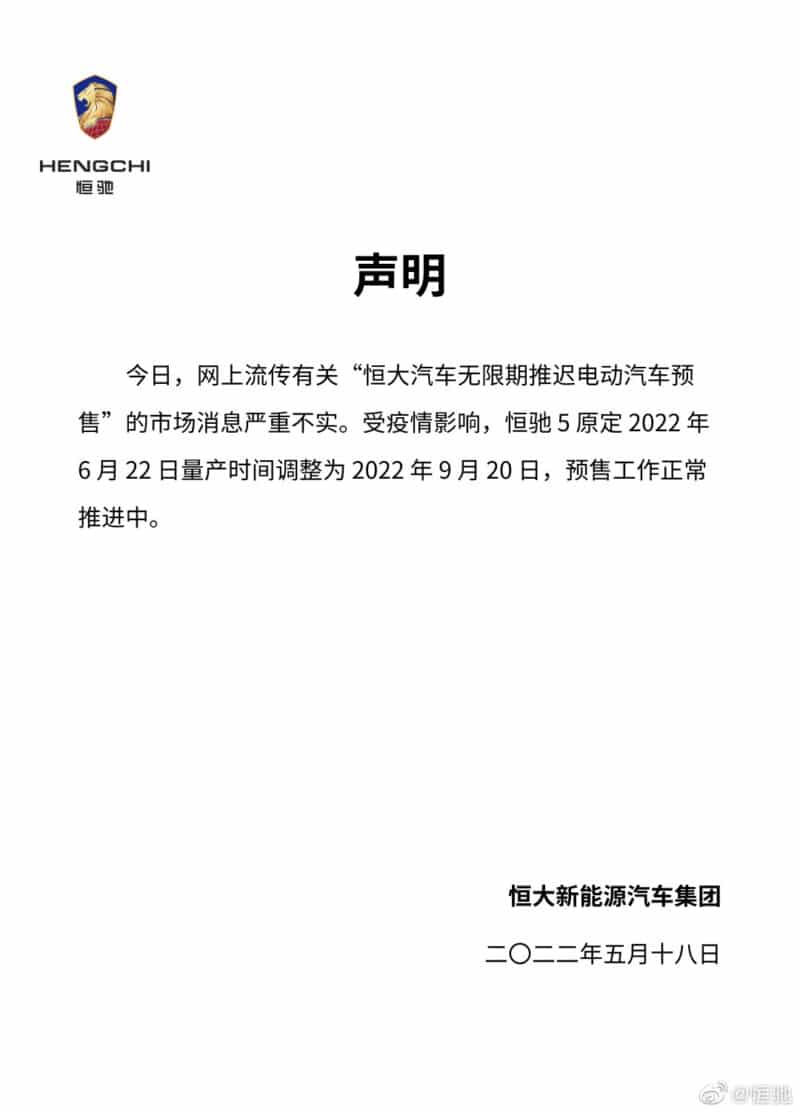 And that is true. The start of presales is scheduled for May 20. But today, a lot of rumors emerged around this date. Various media reported that Hengchi would delay pre-order onset due to the pandemic in China. As a result, Evergrande New Energy Auto made an official statement. They said the mass production of the Hengchi 5 will be postponed until September 20. Previously, it was scheduled for June 22. As for the pre-orders, they will start on May 20, as planned. The 5 will be available to order for a 1,000 RMB (150 USD).
So it seems like Hengchi got into some trouble again. We will monitor the situation. On May 20, we will find out where the truth lies. So stay tuned!
Source: Sina, Nbd, Caijing, Hengchi Weibo