Welcome to the 2nd part of the NEVs announcements of March 2022. In China, the central government has to approve every new car before an automaker can launch it on the market. The approved vehicles are added to a list, and that list is published by the government every month. The list includes images and basic specs. We have selected the most interesting new energy vehicles from this list.
BYD Corvette 07 is a Cool Family SUV
The Corvette 07 (Frigate 07) is a PHEV SUV from the BYD brand. Its design is based on the X Dream concept, shown at the Auto Shanghai 2021. Later, BYD had applied for a patent for this vehicle, and then we saw spy shots of it. Now the Corvette 07 is in front of us in MIIT's images.
The product version got an all-new Dragon face design with long thin headlights and trapeze radiator grille. This vehicle's rear end has a light unit with Chinese knot-shape LEDs. Corvette 07 has a bulky look because of the wide wheel arches. The Corvette 07 was presented in photos in blue and metallic gray colors.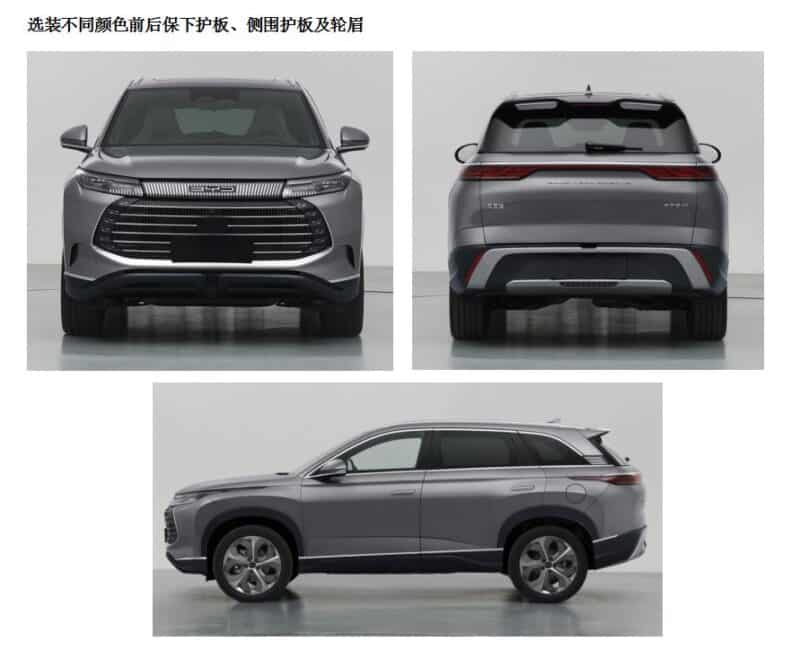 The dimensions of this car are 4820/1920/1750 mm with a wheelbase of 2820 mm. This vehicle's curb weight is 1934 kg. It can be equipped with 235/50 R19, 235/55 R19, or 245/50 R20 wheels. It has an LFP battery. The BYD Corvette 07 is an all-wheel drive. It has a 1.5-liter turbocharged engine with 102 kW (139 hp). This ICE works in pairs with the electric motor. Its peak power reaches 145 kW (197 hp). The peak power of the hybrid system is yet unknown. The speed of the Corvette 07 is limited to 180 km/h.
Hongqi H5 HEV is a Chinese Luxury Sedan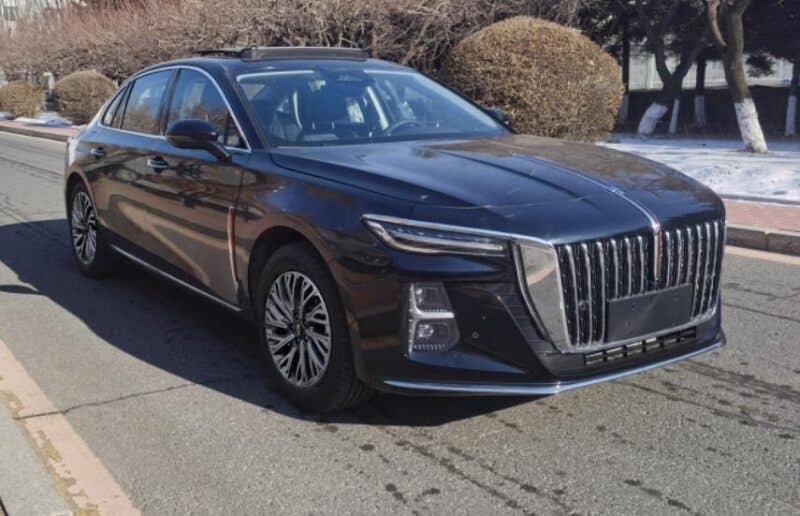 The Hongqi H5 is a hybrid (HEV) sedan with an impressive appearance. It was spied on the streets this month, and then Hongqi revealed official images of this vehicle. Now the Chinese MIIT has shared more information about the H5. It will be an HEV version, so basically a standard ICE car with the stop-start button. Hongqi H5's dimensions are 4988/1875/1470 mm with a wheelbase of 2920 mm. This car's curb weight is 1745 kg.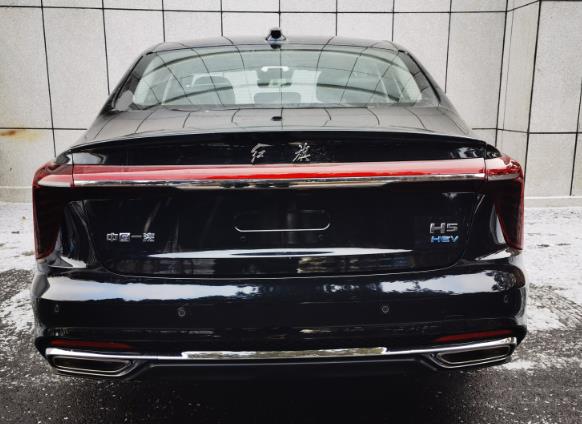 According to the MIIT, H5 HEV will be equipped with a rearview mirror with a camera, a front camera, 6 front paring radars, and 6 rear ones. Interestingly, all this equipment is optional. So there probably will be Hongqi H5 without parking radars or cameras. This fact hints that these cars can work in taxi services. This car will have a 1.5-liter turbocharged four-cylinder engine with 169 hp. The peak power of the hybrid system is yet unknown.
Avatr 011 is an EV From Another Planet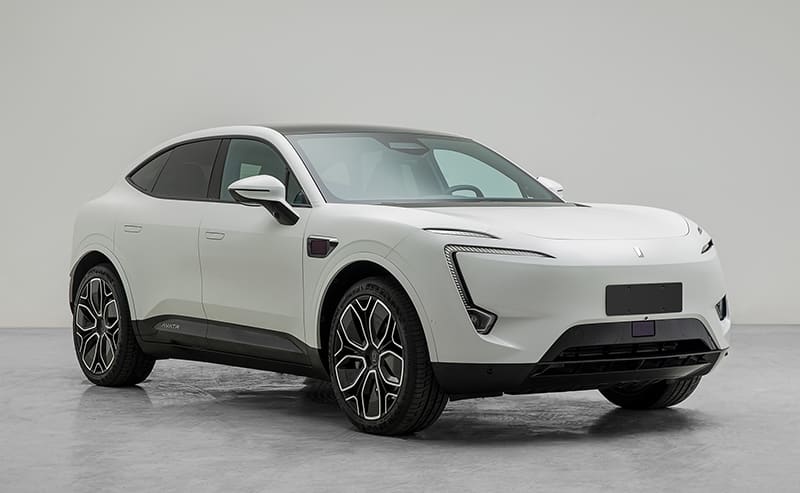 The Avatr 011 is a Changan and CATL baked all-electric SUV with Huawei Inside. Recently it went through several winter tests in China. And now it has appeared in the MIIT's announcements. It has an original appearance with thin headlights and rounded shapes.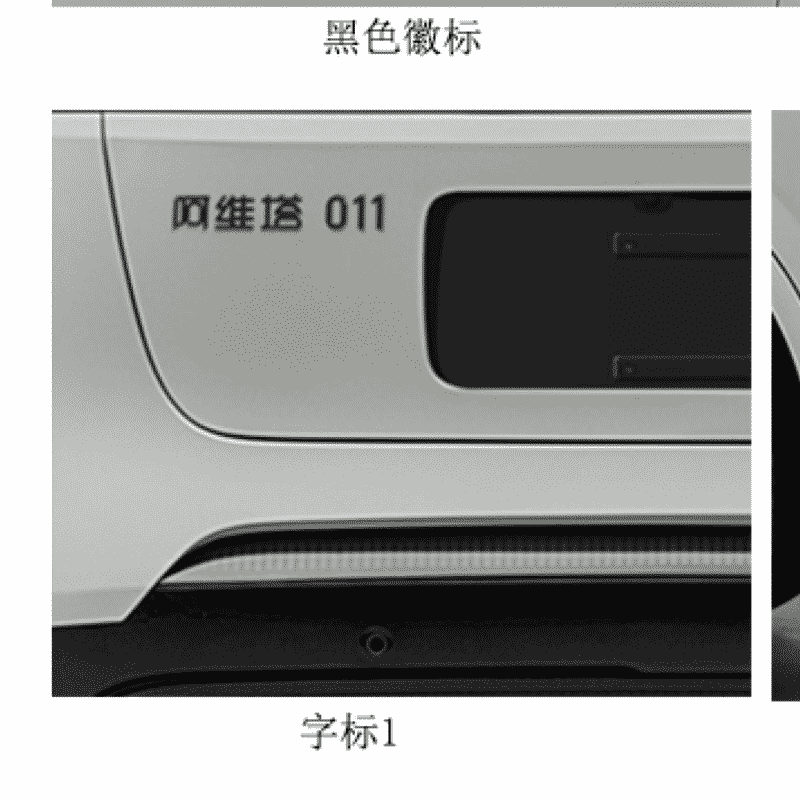 The MIIT's pictures show that this vehicle's name is 011. The dimensions of this SUV are 4880/1970/1601 mm with a wheelbase of 2975 mm. It has enormous 265/40 R22 wheels. In addition, the smaller 265/45 R21 wheels could be selected. In addition, this vehicle has three lidars on board.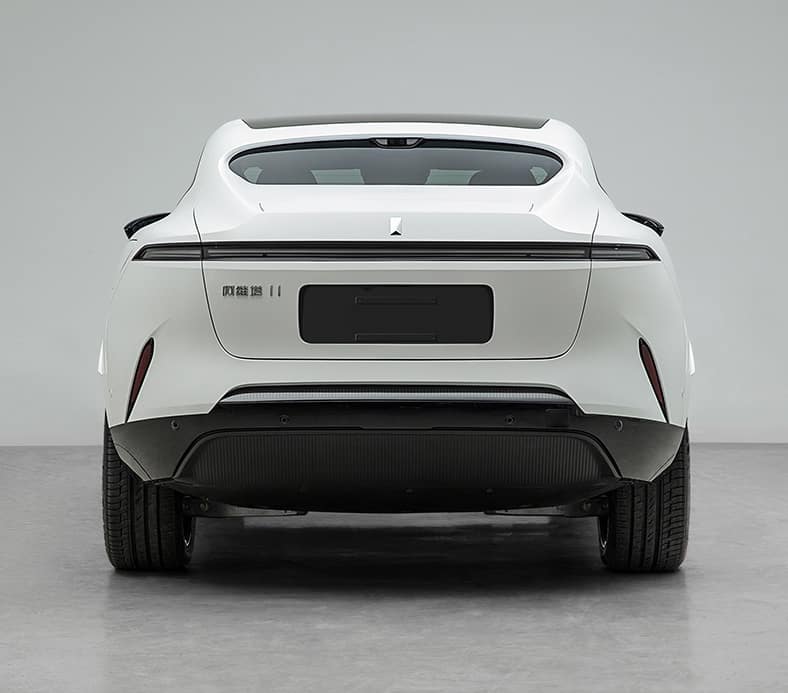 The Avatr 011 has a ternary battery (NMC) produced by CATL and two electric motors made by Huawei. The first one has an outcome of 195 kW (265 hp). And the second electric motor delivers 230 kW (313 hp). So the peak power of this EV is 578 hp. The Avatr 011 is a heavy car with 2280/2346 kg curb weight.  
Source: MIIT