The BYD Seal was launched in China with a price range between 212,800-289,800 RMB (31,890-43,430 USD). It stands on a BYD e-platform 3.0 and adopts CTB (Cell to Body) technology. Let's get to know it better.
Appearance And Dimensions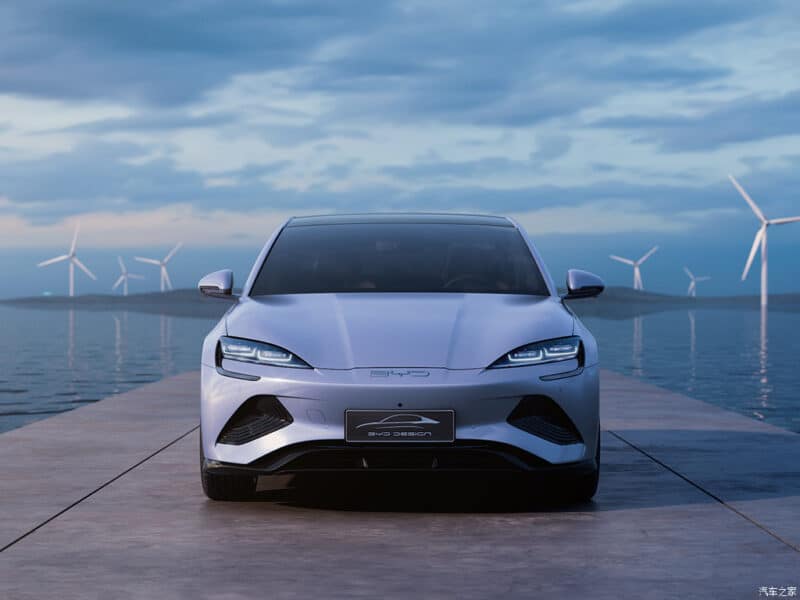 The BYD Seal is a sporty sedan with a smooth shape and a sloping roofline. Its drag coefficient is 0.219 Cd – slightly better than the Porsche Taycan with 0.22 Cd. Other fine details of the Seal's exterior are long narrow headlights, low hood, pop-out door handles, and long taillight unit.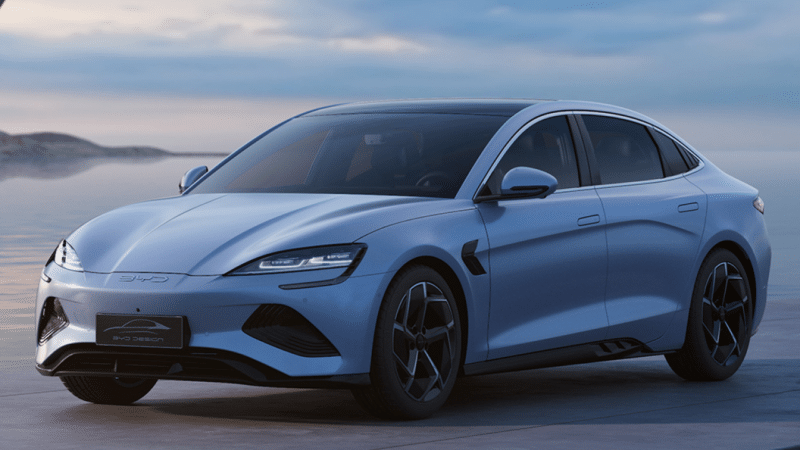 The Seal's dimensions are 4800/1875/1460 mm with a wheelbase of 2920 mm. To make it clear, the Seal is 106 mm longer, 26 mm wider, and 17 mm higher than the Tesla Model 3. The Seal's wheelbase is 45 mm longer than the Model 3's.
Interior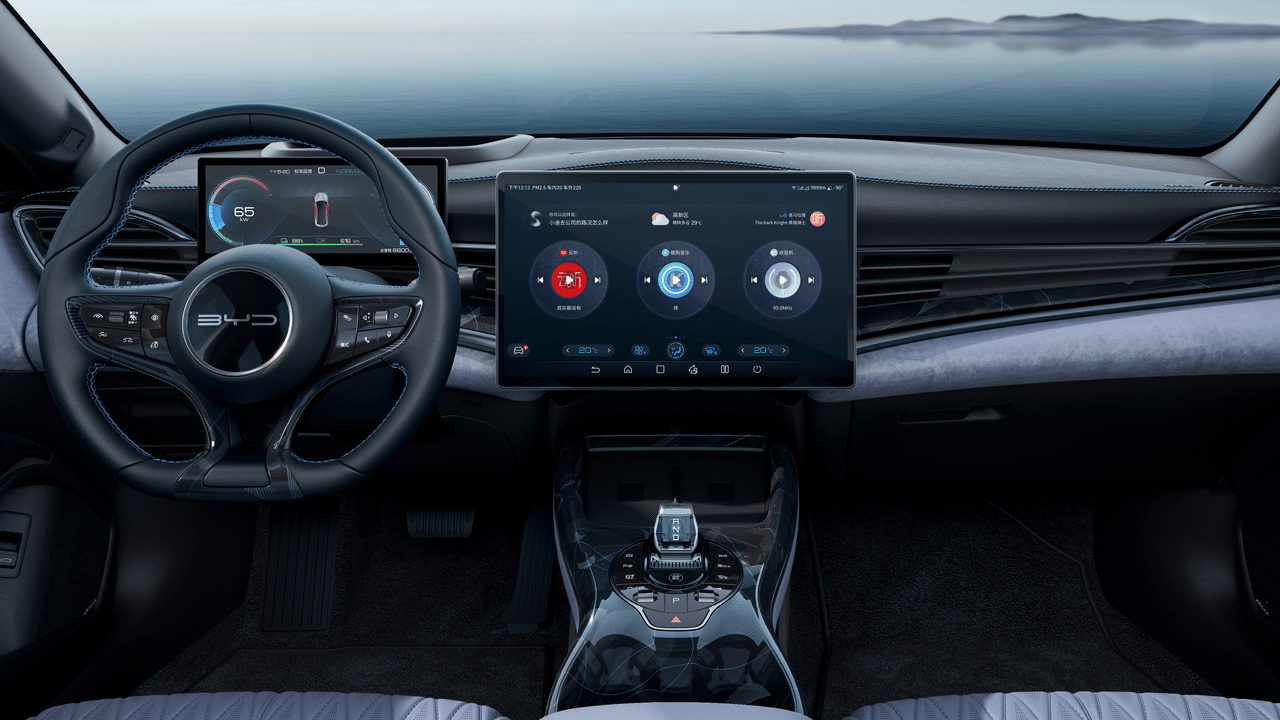 The Seal's interior has a lot of 'ocean' styling. For example, the air vents of the Seal have a wavy pattern and are decorated with a delicate blue trim. The steering wheel of the Seal has three spokes and a flat bottom. Its shape looks like a fish's tail. As for the main screen, it has a 15.6-inch diameter and can rotate landscape-portrait.
Tech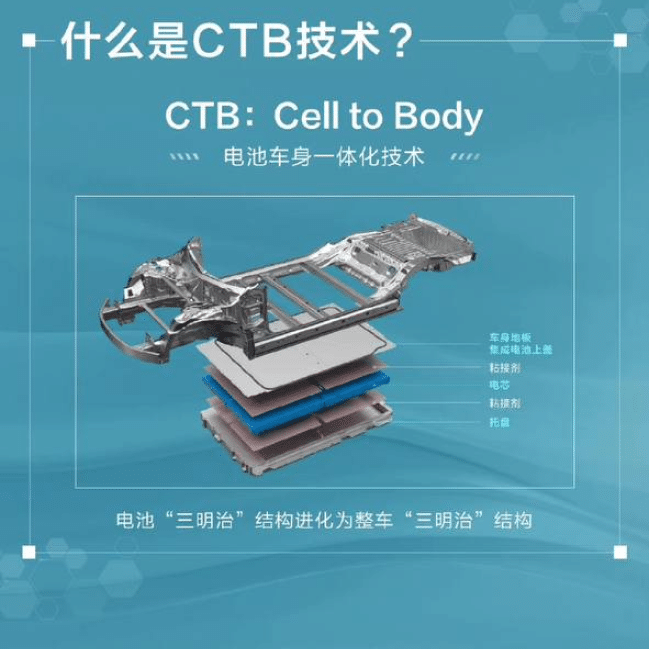 BYD Seal is based on a BYD e-platform 3.0. Its main benefits are safety, space, and comfort. It also has a CTB (Cell to Body) technology. It means the Seal's battery is integrated into the frame. With CTB technology, the Seal's floor is the top cover of the battery. But don't worry: BYD claims the battery can handle even a 50-ton pressure. Moreover, with a CTB technology, the Seal's torsional rigidity reaches 40,000 Nm/degree. It is slightly less than the Porsche Taycan, with 42,000 Nm/degree.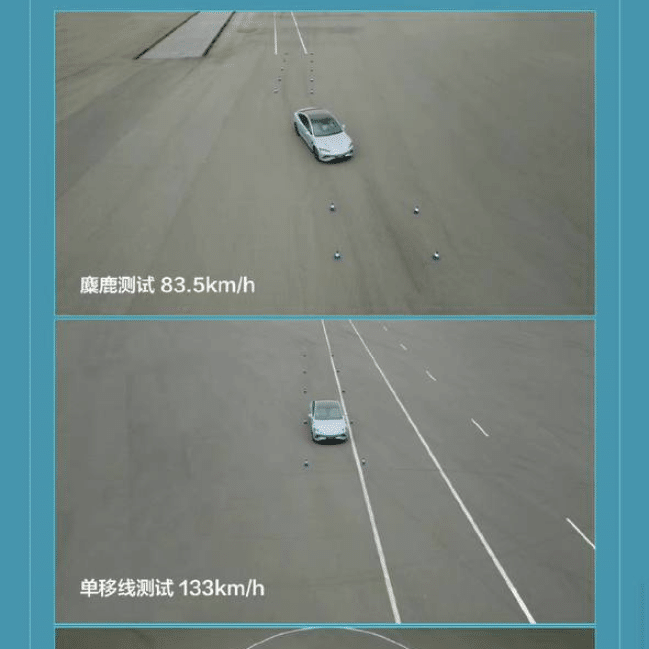 BYD is also very proud of the Seal's iTAC (Intelligent Torque Control System). It can control each wheel's speed by more than 50 ms in advance. BYD claims that the iTAC system allowed the Seal to pass a moose test at 83.5 km/h. It is an extremely high speed, so it needs to be proved in some independent tests.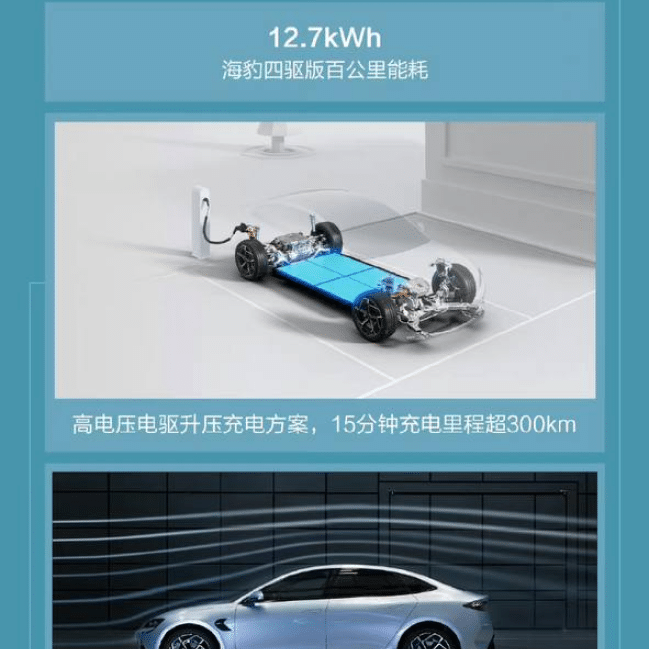 As for the battery, BYD says the 4WD Seal's energy consumption is 12.7 kWh/100km. And the battery can charge 300 km in just 15 minutes.
Specs and Prices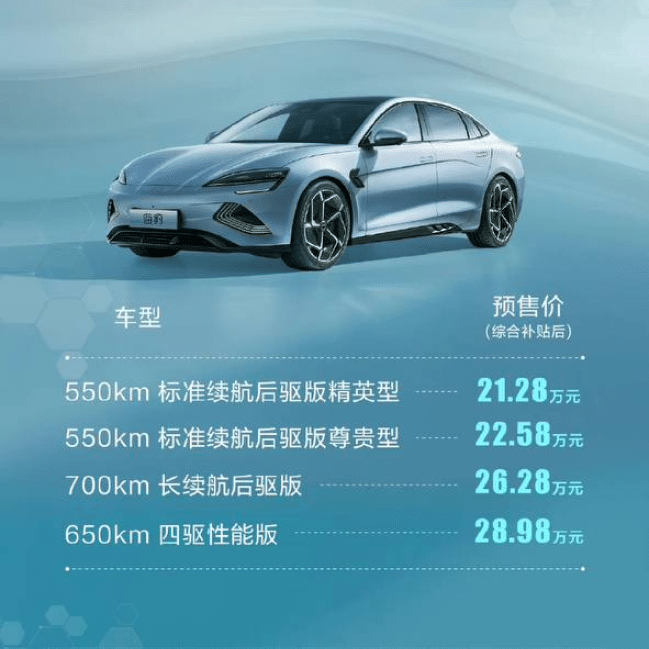 The BYD Seal comes with four trim levels. The entry-level Seal has a rear-wheel drive, a 61.44 kWh battery for a 550-km range, and 212,800 RMB (31,890 USD) price. Speaking of the second trim line, it adopts the same electric motor and battery and costs 225,800 RMB (33,840 USD). BYD hasn't detailed their differences yet. As for the third trim level, it is RWD with a bigger battery. Its capacity reaches 82.56 kWh with a range of 700 km and a price tag of 262,800 RMB (39,380 USD).
The top trim level of the Seal is 4WD with a total output of 380 kW (517 hp). It has an 82.56-kWh battery on board with a range of 650 km. The most expensive Seal costs 289,800 RMB (43,430 USD). For comparison, the Tesla Model 3 with RWD starts from 291,000 RMB (43,600 USD) in China. So the Seal is a clear leader in terms of pricing.
So the BYD Seal is an inspiring car with a great range, powerful motors, reasonable price, and loads of tech on board. We will keep an eye on the Seal. So stay tuned!
Source: BYD Weibo