Last month, we brought you a report that the Chongqing International Auto Show, Chongquin Auto show for short, was postponed. A new starting date has now been fixed, and you can mark June 25th on your calendar.
The annual motor show will now hold from June 25th to July 3rd, 2022. The venue is the Chongqing Yuelai International Expo Center.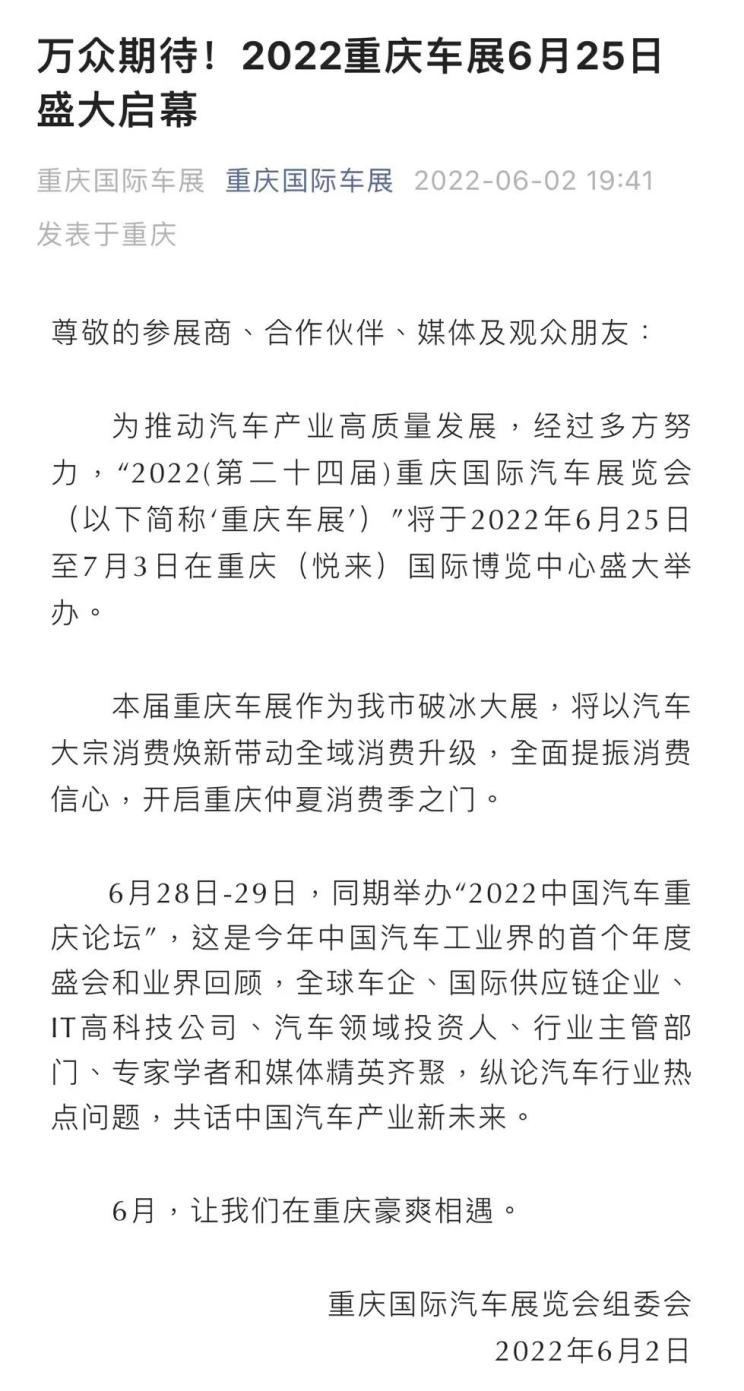 According to the organizers, this year's event will focus on boosting consumer confidence in Chinese automobiles. It will cover the future of China's automotive industry. It will also bring together global auto companies, IT companies, investors, supply chain experts, etc.
The show, the 24th edition, was originally billed to start on May 27th, but the rising cases of Covid 19 infections in the Asian nation led to lockdowns and other measures.
The Chongqing Auto Show is held annually and is organized by the China Association of Automobile Manufacturers, with support from the Chongqing Municipal Government.

Last year, the show attracted 85 guests from the government and industry institutions, industry leaders and experts, etc. More than 500,000 attendees were present. There were about 40 new car launches with nearly 600 media from all over the country and more than 1,500 media personnel.
However, this year, visitors to the show can expect to meet more than 100 Chinese and international automotive brands. The first edition was held in 1998, meaning it is one of the oldest auto shows in China.
Similarly, the Beijing auto show announced it was postponing its own event, which should have been held in April. A new date has not been announced yet.
The Covid-19 resurgence has affected the Chinese automobile industry, with some factories shutting down to respect lockdowns. NIO suffered a 30 percent decline year-on-year due to the lockdown, and Tesla had to suspend production at Giga Shanghai. However, things are returning to normal, and most factories have reopened, although there are still Covid-19 safety protocols.
Sources: Auto Home