Just when you thought Buick was finally going full electric in China, they come up with another petrol powered car. Meet the new Buick Envista, a compact SUV-coupe set to launch on the Chinese car market in Q4. The Envista is a sporty looking car with a sharp nose and a large lower grille.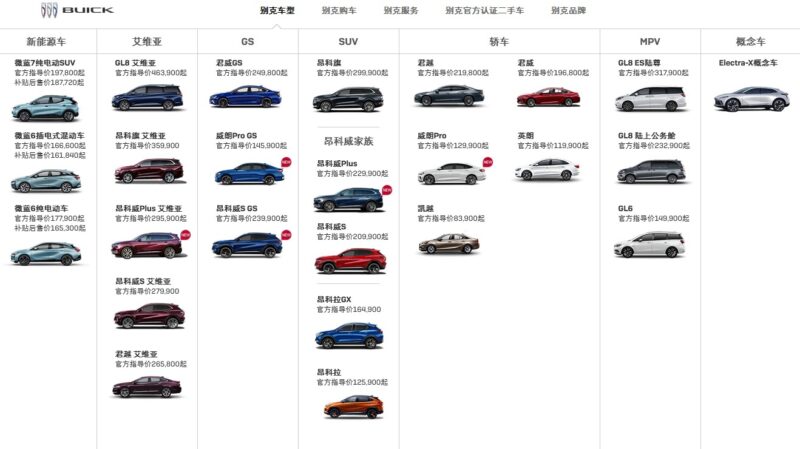 Buick cars are manufactured in China by the SAIC-GM joint venture. The current Buick range is bewildering. The good old American brand sells everything from minivans to cheap sedans to expensive sedans to a bunch of new SUVs. They also have three outdated and unpopular NEVs in their lineup (left column). In the right column the recently unveiled Electra-X concept car, which, in production form, will be Buick's first dedicated EV for China.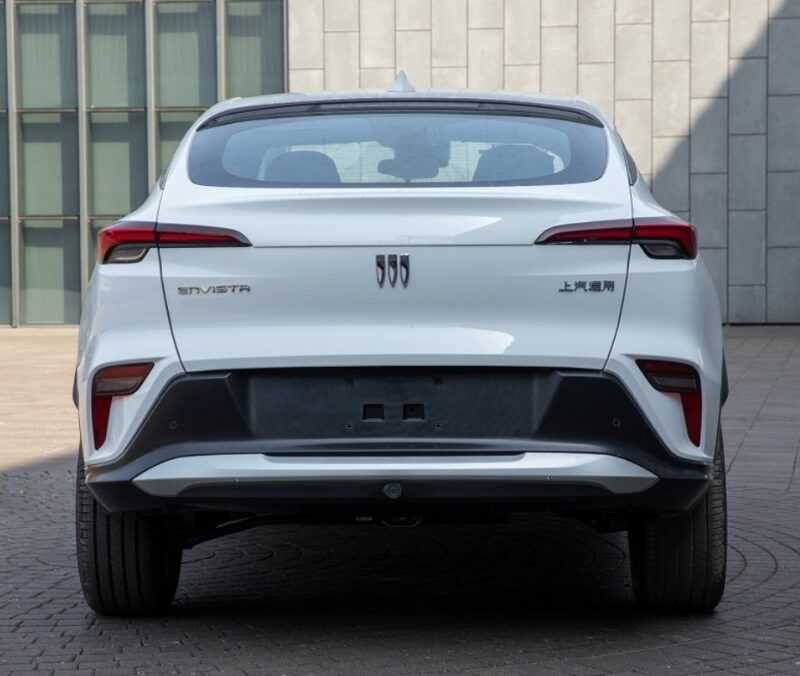 But that's still for the future. Now, we got the Buick Envista. It has Buick's new logo on and it looks quite nice for the sort of car it is. There are some wild-for-Buick design details, like the split headlights at the front, the flat taillights, and the integrated spoiler at the back. The rear window seems small and there is another spoiler at the top. Badge on the right: 上汽通用, Shàngqì Tōngyòng, or SAIC-GM.
The Buick Envista is a compact car: 4638/1816/1565, with a 2700 wheelbase and a 1435 kg curb weight. Power comes from a 'LP5' 1.5 liter turbocharged four-cylinder petrol engine, made at SAIC-GM. Output of the motor is 180 hp, and that's good for a 205 km/h top speed.
The Envista is closely related to the upcoming Chevrolet Seeker, another sporty crossover for China. The Seeker has the same wheelbase and the same engine as the Buick.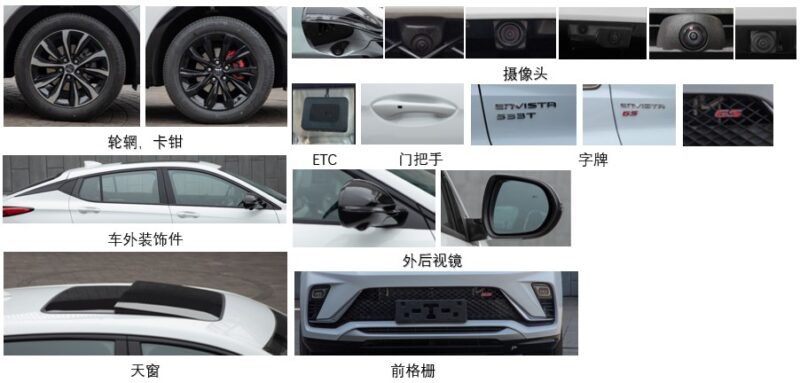 Detail images reveal an upcoming GS sports version, with red GS badging, and, probably, with red brake calipers. The white car on the other photos is a base non-GS version. The images furthermore show an optional sun roof, optional parking camera's, and camera's for a lane-departure warning system.