The good times are here for EV owners in Suzhou, Jiangsu Province, as the city authorities have announced they will build 200,000 charging piles by 2025. It is part of Suzhou's five-year plan for city-wide Electric Vehicle Supply Equipment (EVSE). Suzhou is located 100km west of Shanghai and has about 12 million inhabitants.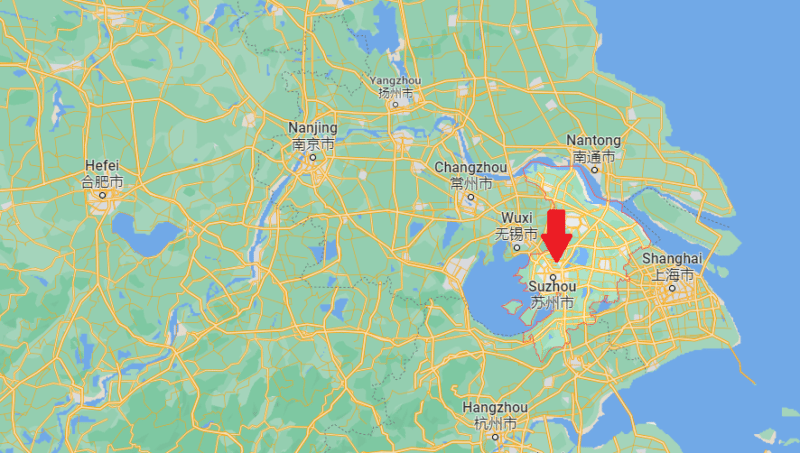 Out of the 200,000 chargers, 155,000 will be privately owned, while 36,000 will be available to the public. Altogether, the chargers will serve about 380,000 EVs in Suzhou, cutting the vehicle-to-charger ratio to 2:1.
The city of Suzhou will spend 6 billion yuan (US$903 million) on setting up the chargers. This will increase the total value of the EV assets in the city to about 80 billion yuan (US$12 billion).
Under this arrangement, many districts under Suzhou's administrative area's authority will benefit, including Wujiang, Xiangcheng, and Gusu. Suzhou Industrial Park and Suzhou High Tech Zone are also beneficiaries, as well as Zhangjiagang, Changshu, Taicang, and Kushan cities.
When setting the charging piles, authorities will give preference to parking lots attached to large shopping centers, cultural and sports facilities, as well as other public buildings. It will also replace some chargers where necessary, and even supplement power stations.
Private properties can also apply for these chargers, as long as they meet certain requirements.
By 2025, Suzhou is projected to have about 380,000 EVs. The city currently operates 7,500 electric buses and 1,000 waste disposal trucks. About 4,600 EVs are used as taxis, while another 23,000 are used for ride-hailing. There are about 310,000 private electric cars in the city.
EV companies operating in Suzhou include Suzhou Eagle Electric Vehicle Manufacturing Co., Ltd. It is known for making the low-speed electric vehicle (LSEV) Eagle EG6330K, based on the BMW Isetta microcar. Before that, Suzhou Eagle revealed a Porsche Cayman rip-off, although it never went into production.