The Li Auto L9 was launched in China with 449 hp and 180 km of pure-electric WLTC range. It's available for a reservation for 5,000 RMB (~750 USD) and a price tag of 459,800 RMB (68,720 USD). As for deliveries, they will start in August this year. According to Li Auto, the L9 will become a strong competitor to the Mercedes-Benz GLS and the BMW X7. Let's get acquainted with the L9.
Li Auto L9 Specs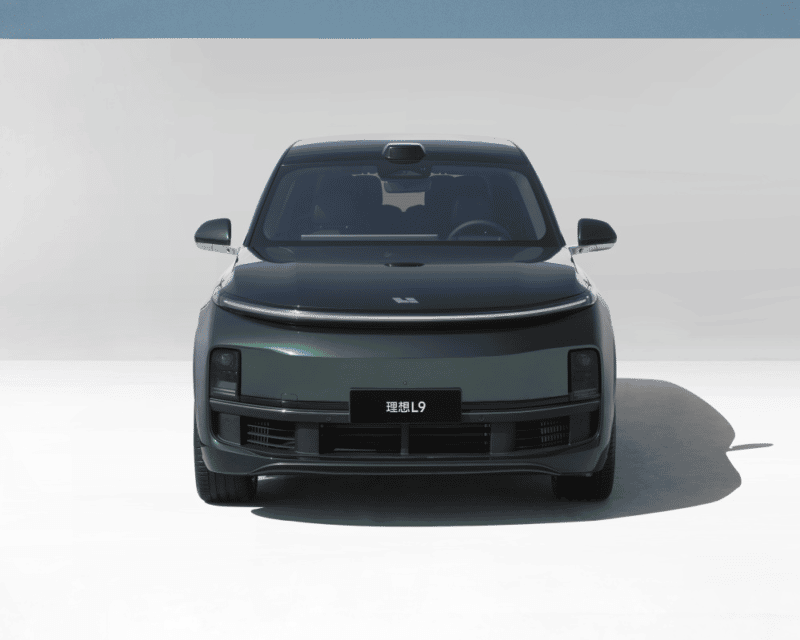 We will start with some basics. The Li Auto L9 is a full-size EREV SUV. Its dimensions are 5218/1998/1800 mm, with a wheelbase of 3,105 mm. As for the powertrain, the L9 got two electric motors with a combined output of 330 kW (449 hp) and 620 Nm. With them on board, the L9 can speed up from 0 to 100 km/h in 5.3 seconds.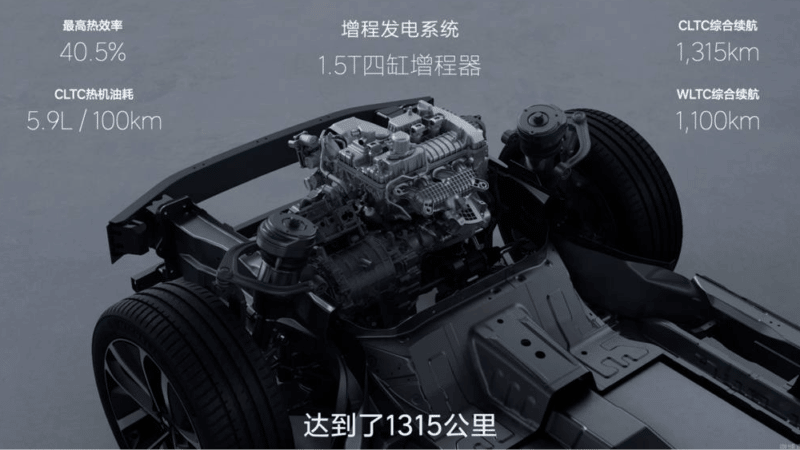 Worth mentioning that the L9 has a 1.5-liter 4-cylinder ICE that only powers the battery. Its thermal efficiency is 40.5%, with a fuel consumption of 5.9 L/100km. As for the battery, it is ternary (NMC) with a 44.5-kWh capacity. As for the 'usable' capacity, it reaches 39.2 kWh. In the all-electric mode, the L9 can run up to 215 km (CLTC) or 180 km (WLTC). The range with an ICE reaches massive 1,315 km (CLTC) or 1,100 km (WLTC).
Li Auto L9 Exterior Features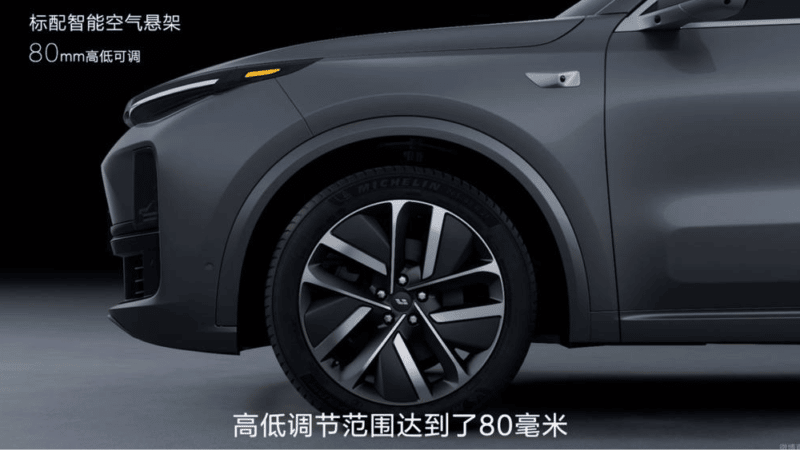 The Li Auto L9's exterior is hip. But we have already seen it multiple times, so we will mainly speak about some numbers. Li Auto is very proud of the L9's LED running lights strip. Its length overcomes 2 meters. We should also highlight that the Li Auto L9 has an air suspension, and you can make it 80 mm lower.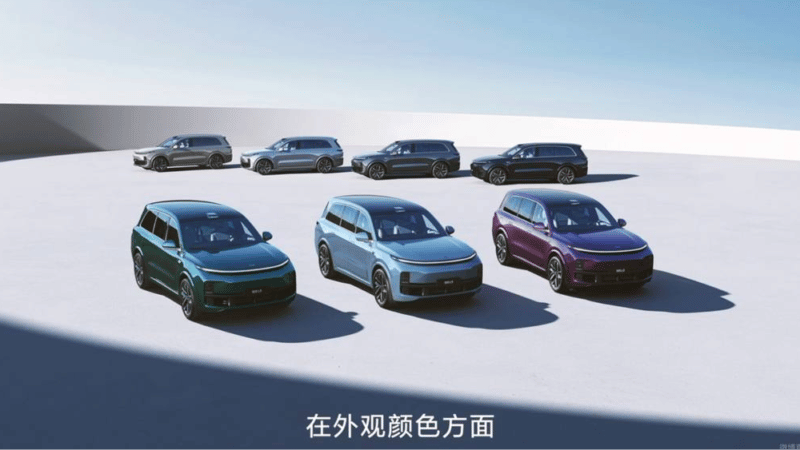 The Li Auto L9 is available in seven colors. Four, including Gold, Silver, Grey, and Black, are standard. And three more colors are available for an extra 10,000 RMB (~1,500 USD): Green, Blue, and Purple.
Li Auto L9 Interior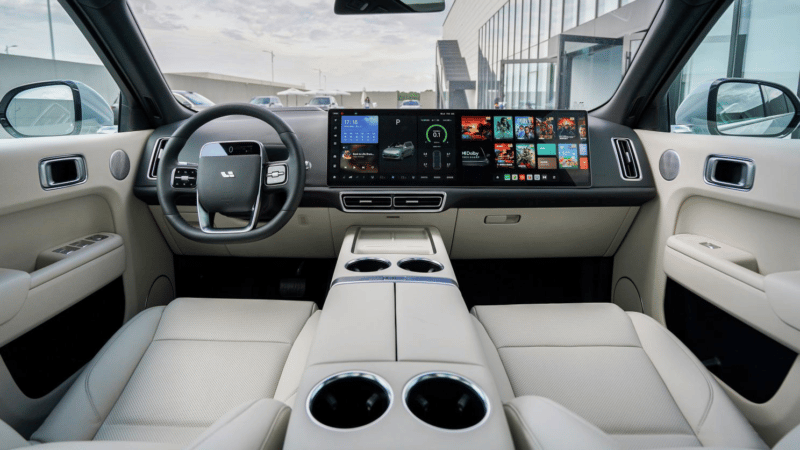 The Li Auto L9's interior looks like a nice place to be. It has a 6-seat layout, and each of them can be adjusted automatically. Each seat can be heated, even in the third row. As for the first and the second row, the seats here have ventilation and massage functions.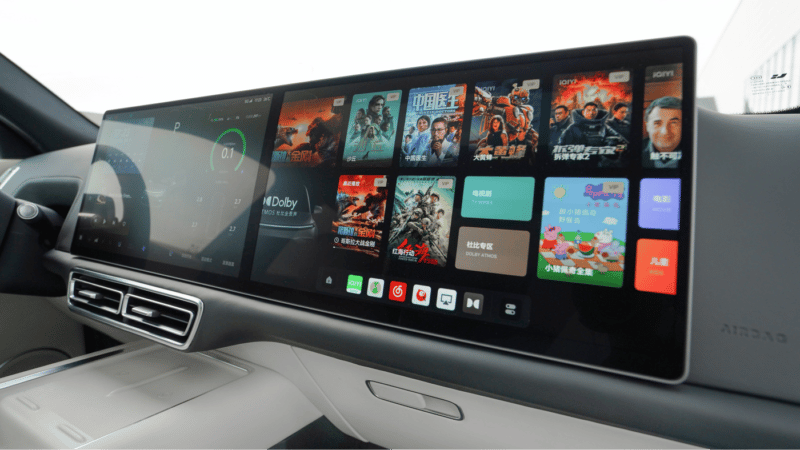 The center console has got a large twin screen. The diameter of each screen reaches 15.7 inches. As for the resolution, it is 3K. There is also a tiny 4.8-inch screen on the steering wheel that plays a role of an instrument panel. It isn't a touch screen, but it is customizable. If you don't want to look at that small screen, you got a large HUD. There is one more screen for the second row of seats. Its diameter also reaches 15.7 inches and has a 3K resolution.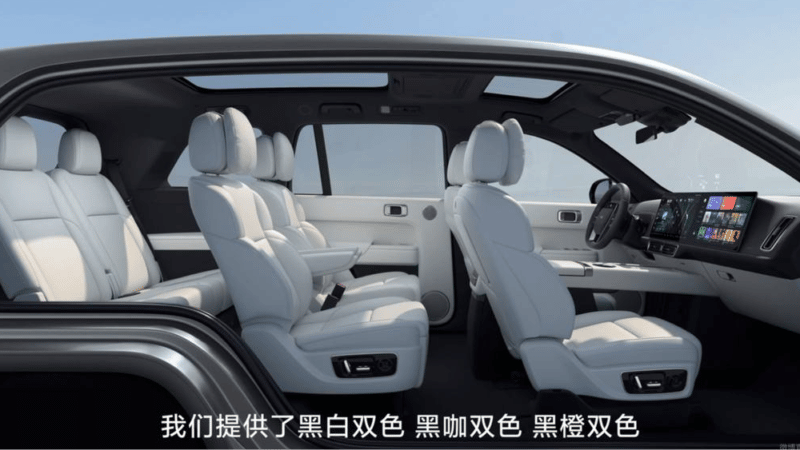 The Li Auto L9 got three interior color schemes: Black-White, Black-Brown (they call it 'Black-Coffee'), and Black-Orange. All of them go in standard. Other fine touches of the L9's interior are the 256-color ambient lightning, the 2,160-W sound system with 21 speakers, two wireless phone charging pads, and the drinks cooler/heater on the second row.
How To Operate The 4th screen of the Li Auto L9?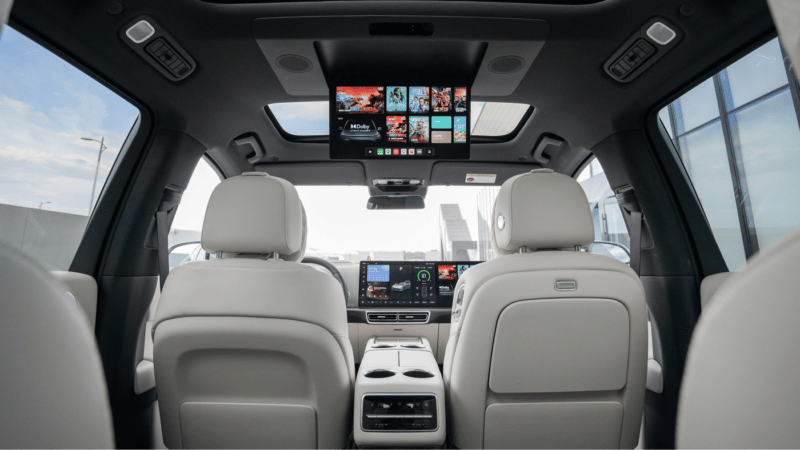 The screen for the second and third-row passengers is located on the roof. So how can anyone operate it? It has become a quirky feature of the L9. Li Auto made a 'crossover' with Star Wars to show it properly.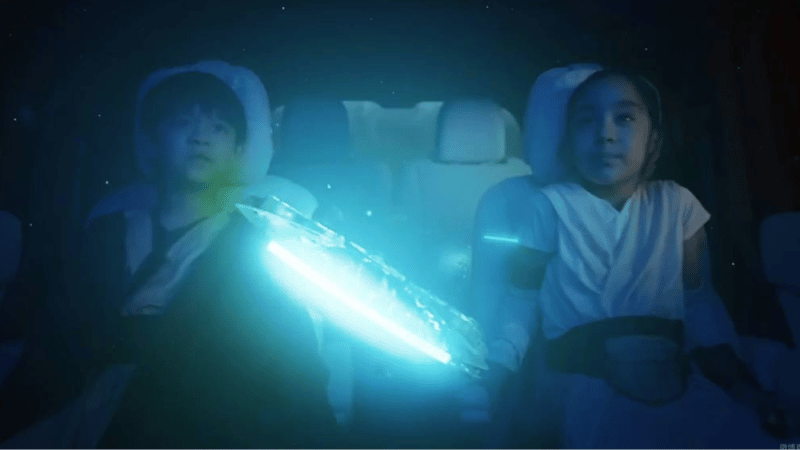 The Li Auto L9 has got six microphones and 3 DTof sensors inside. All of them are made to monitor the speech and movements of the passengers. Here is where the crossover with Star Wars started. In a short clip, we saw two kids looking like Jedi. They were operating the screen with their hands. At the end of the clip, even Darth Vader showed up. He appeared to be the kids' father. The screen for passengers also supports a Nintendo Switch and a PlayStation 5.
Li Auto L9 Intelligent Driving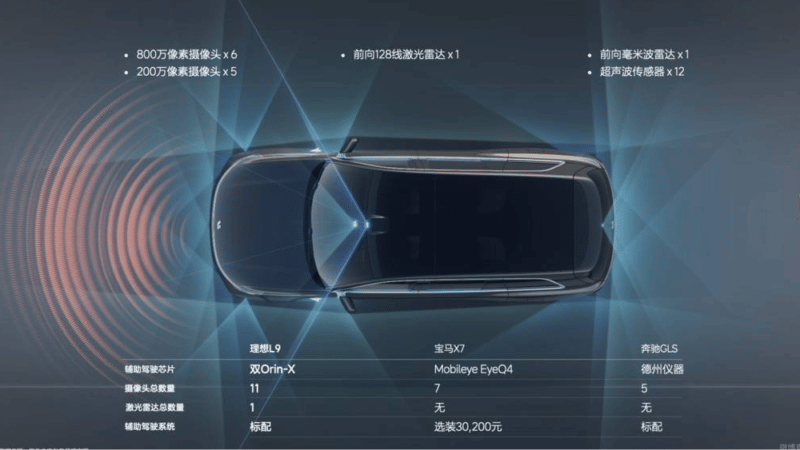 The L9 got 25 sensors, including a LiDAR sensor, 11 cameras, millimeter-wave radar, and 12 ultrasonic radars. Two Nvidia Orin-X chips power the intelligent driving system of the L9. Their combined computing power reaches 508 TOPS. The L9 can avoid collision and is capable of self-parking.
Li Auto L9 Pre-Sale and Pricing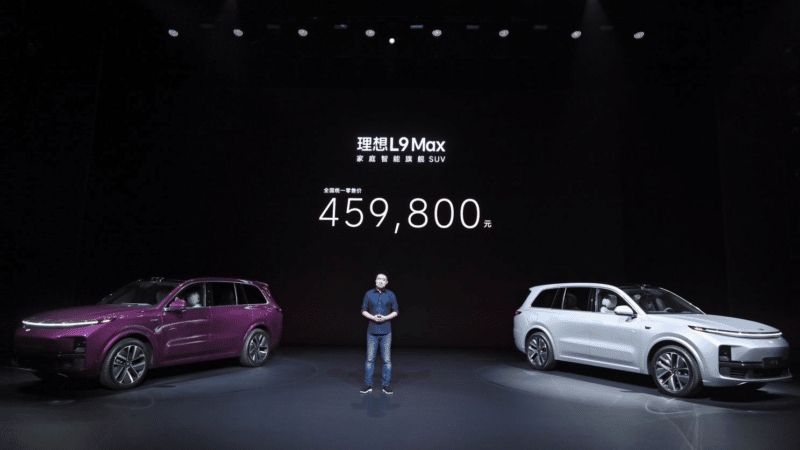 The Li Auto L9's price is 459,800 RMB (68,720 USD). As for the pre-sale, the L9 is available for order for 5,000 RMB (750 USD). People can order it for this price until July 15. Worth mentioning that owners of the 2020 Li Auto One will get the 10,000-RMB (1,500 USD) discount on Li Auto L9. Owners of the 2021 Li Auto One will get 30,000 RMB (4,485 USD) off. Deliveries f the Li Auto L9 will start in August.
The Li Auto L9 is an exciting SUV. We will monitor it further, so stay tuned!
Source: Li Auto Weibo, Autohome