New MIIT filings for the soon-to-be-launched Li Auto L9 have been revealed with some very subtle changes over the previous filing.
To our eyes at least, and even we're not certain about this, the sculpting around the upper edge of the high beam light units has been made more pronounced for a stronger appearance.
As far as everything else goes, it seems to follow exactly what the previous filing showed but with a brighter coloured car which helps to see the details.
By June 21st, we'll know everything there is to know about the new L9 because that's the confirmed launch date.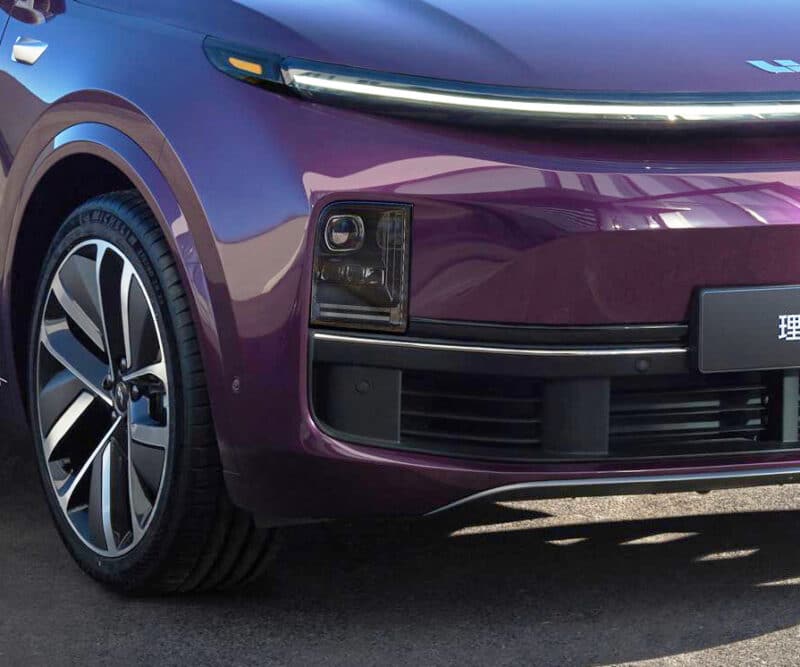 A Luxury Six-Seater SUV
The official information from the MIIT filings confirms that the L9 will indeed be a very large SUV, measuring in at over 5.2-metres long, a snip under 2-metres wide, and 1.8-metres tall, with a 3.1-metre long wheelbase.
This makes it bigger in every dimension than the firm's wildly popular ONE SUV with the additional 20cm in length also making it into the wheelbase.
This enables the L9 to become a full luxury six-seater, with no other options on the table.
For what it's worth, approach and departure angles will be 19- and 21-degrees respectively, so don't bank on taking the L9 too deep into the rough stuff.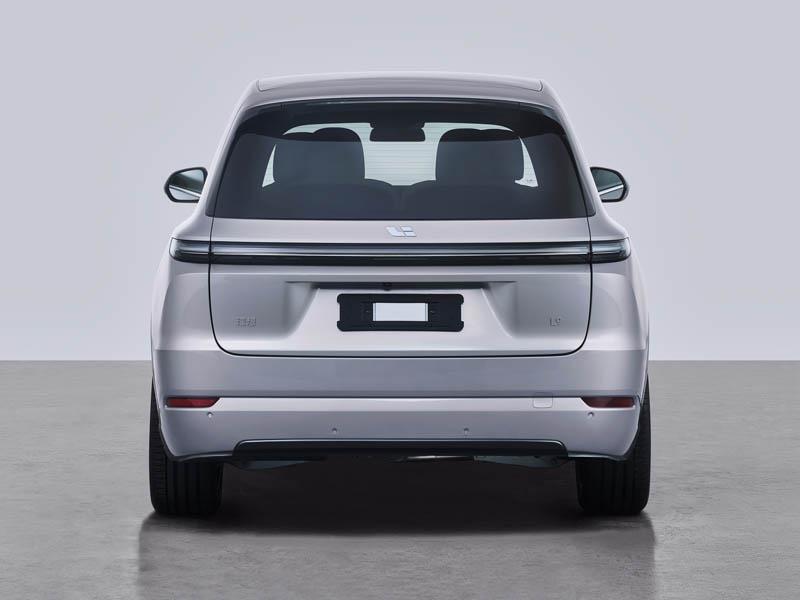 The extra weight also might explain the decision to boost the powertrain to the L2E15M 1.5-liter 4-cylinder direct-injection turbocharged unit, the ONE opting for a 1.2-liter 3-cylinder unit.
This will nudge out 110kw, or 150hp, all of which goes to charging the battery to create an EV-like power delivery, though there's no word on motor sizes yet.
The battery comes from CATL and reportedly has 44.5 kWh capacity. This should be good for 200km pure electric range on CLTC and, some sources claim, a total range of up to 1315km.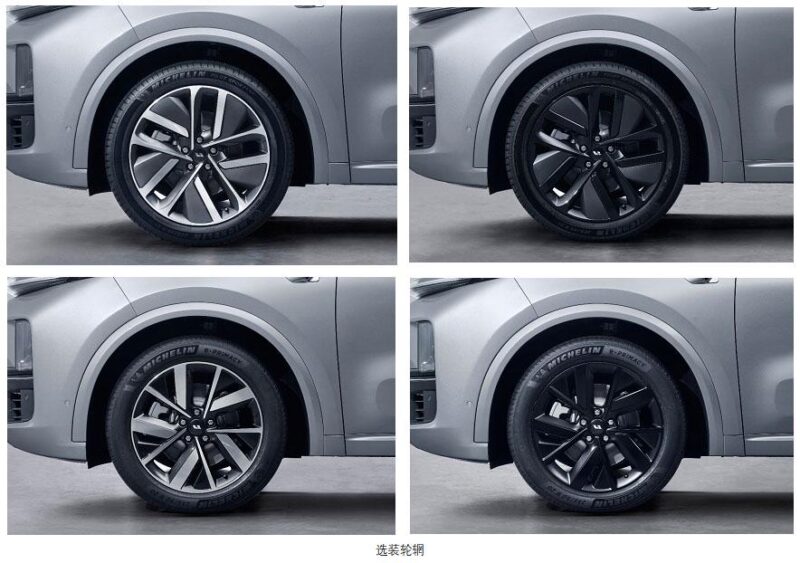 Equipped for the High Life
As previously seen, the L9 will ride high on either 255/50 R20 wheels, or 265/45 R21 wheels. There are two alloy designs available in standard or black.
There's also an electrically-operated side step to help you hoist yourself into the luxuriously appointed cabin.
Ahead of the driver, a small, steering wheel-mounted screen joins a heads-up display for essential information.
For everyone else, there's a pair of huge screens on the centre and passenger sides of the dash, plus a roof-mounted screen for passengers in the back.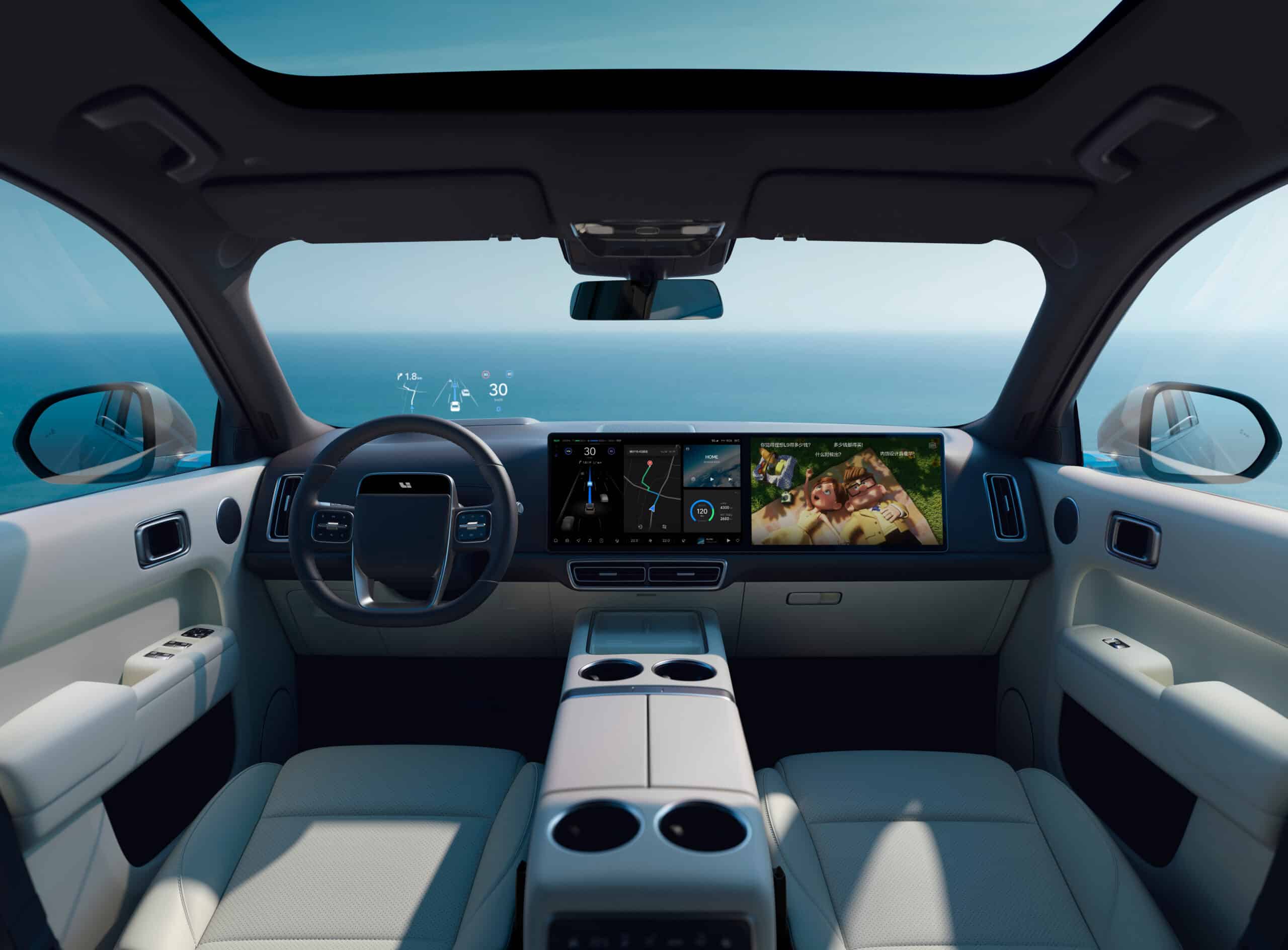 The full entertainment system creates a 4D cinema-level experience and can connect with games consoles like Nintendo Switch to enable rear passengers to game.
Captain's chairs (in the second row at least) come with heating and ventilation, raising leg rests, armrests, and soft headrest pillows.
Oddly, it appears that only one seat gets a fold-down tray table, but there does appear to be a cooling drawer for chilled drinks and snacks.
All passengers get a sunroof of some form, with a smaller one above the front seats ahead of a much larger panoramic roof in the back.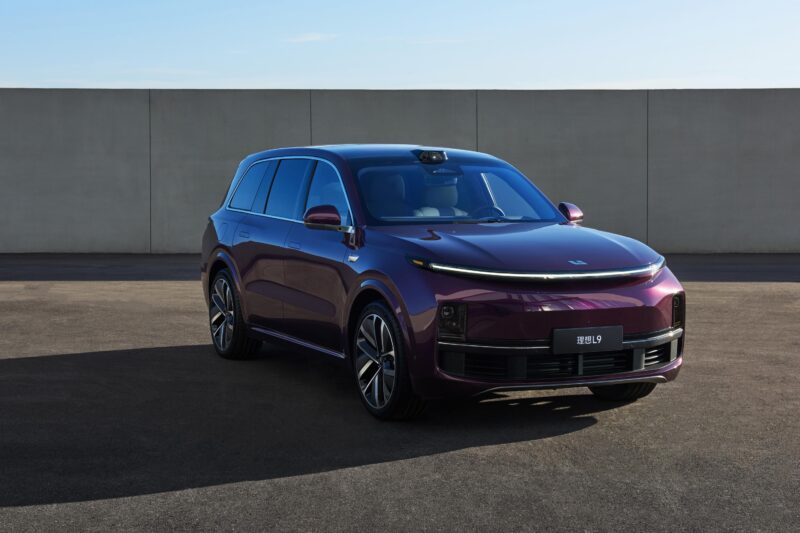 Additional Notes
Luxury of this level doesn't come cheap, with prices ranging between 450,000 and 500,000 RMB, or $67,390-75,000.
That puts the L9 into high-spec Mercedes-Benz GLE territory in the US, but in the upper regions of GLC and X3 prices in China. It also pitches it directly at the cheaper versions of the NIO ES8.
Given the high-level equipment on offer, including a LiDAR unit up top which should enable at least level 2.5, maybe level 3, autonomous driving, it means the L9 will be well-positioned to maintain Li Auto's popularity in China.
While the L9 is sizeably bigger than both the ES8 and upcoming XPENG G9, Li Auto are already lining up a competitor as we revealed here.
The timeline for events sees the L9 launch on June 21st, showroom appearances and test drives in July, and deliveries commencing in August.
Can the L9 take Li Auto sales above the 20,000 units a month mark? Don't bet against it.
Image and Info Credits: MIIT, 163.com