Tesla Shanghai got back on track with record sales in June 2022. According to China Passenger Car Association (CPCA), Tesla China managed to sell 78,906 vehicles (MoM +145%; YoY +138%), surpassing the previous record of December 2021 (70,847). Traditionally, Giga Shanghai focuses on the domestic market at the end of the quarter, so it exported only 968 vehicles in June.
Tesla Shanghai Tough Story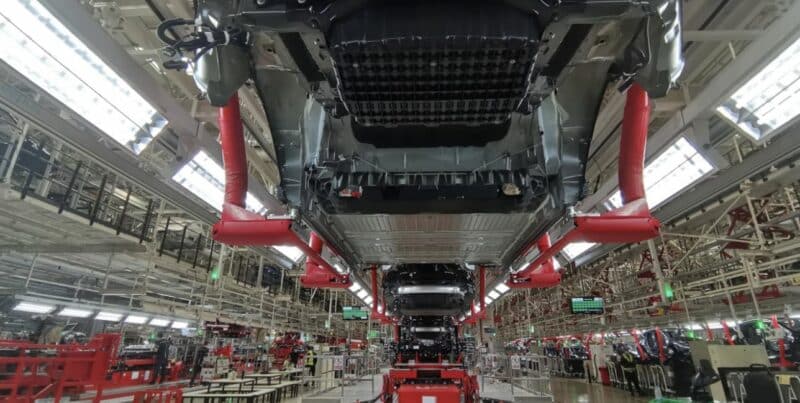 The Gigafactory in Shanghai was struggling because of lockdowns in China. Starting from March 22, Tesla Shanghai was closed for 22 days. Since April 19, this giant plant has been working in a 'closed-loop'. It means workers were delivered to a factory by special buses, and some even lived there. As a result, April's sales of the Giga Shanghai were meager at 1,512 units. In May 2022, Tesla Shanghai slowly began to restore its production volume, selling 32,165 vehicles.
Tesla Shanghai June Sales Detailed
And now Tesla China is back on track, stronger than ever. As mentioned, in June 2022, Tesla Shanghai sold 78,906 MIC (Made-in-China) vehicles, setting a new record high. The export number of 968 vehicles is low because Giga Shanghai focuses on the domestic market every end of the quarter. So the domestic sales of the Tesla Shanghai are 77,938. It makes Tesla the biggest seller of EVs in China. As for the NEV (New Energy Vehicles, including PHEV, EREV, FCEV, etc.), BYD holds the first place here.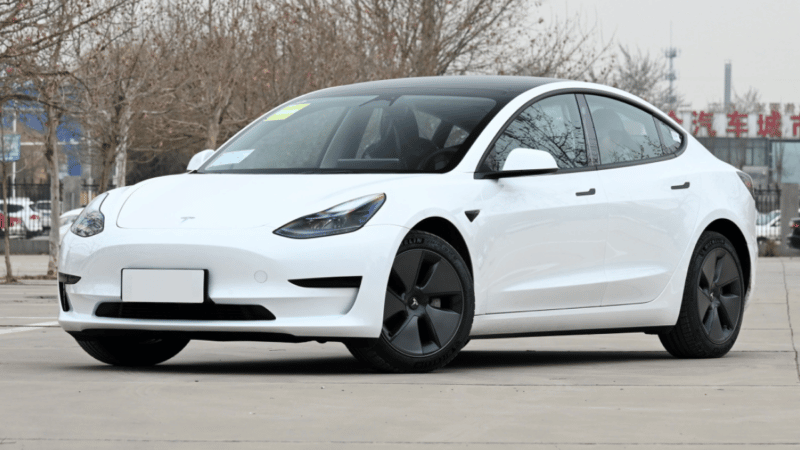 The Tesla Model Y became the best-selling EV with 52,557 units sold (MoM +794,6%; YoY +352,1%). It has easily surpassed the Wuling Hongguang Mini EV with 46,249 units. As for the Tesla Model 3, its sales have reached 26,349 units (MoM +567; YoY +59,5%). It is a great result for Tesla. Moreover, the rise in the operating volumes enhanced Tesla's delivery time. Now it is the same as in early March.
Used Tesla Costs More Than New One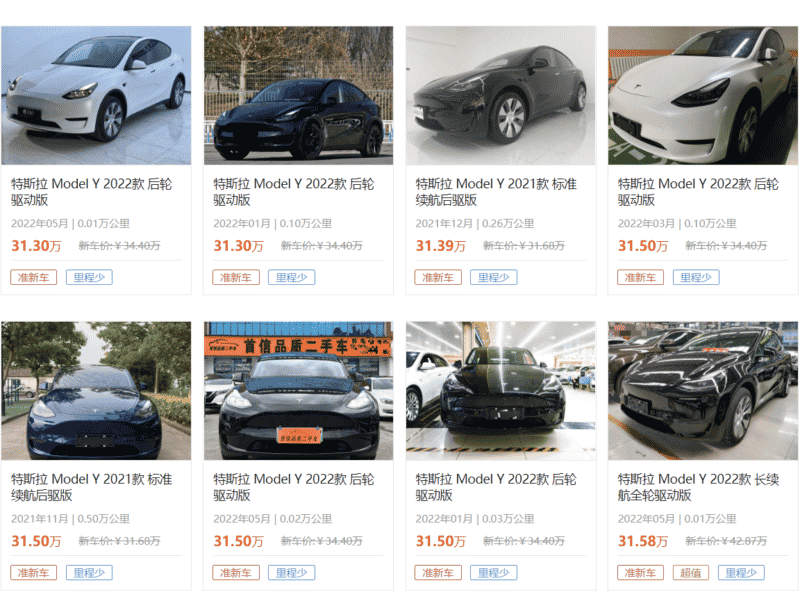 We continue our little tradition of comparing the prices of new Tesla EVs from the factory and second-hand ones. Despite the increased records and production volume, Tesla's used cars' costs grew. For example, the Tesla Model 3 RWD from the factory costs 290,900 RMB (43,400 USD). But the second-hand car's price tag reaches 315,000 RMB (47,000 USD).
It seems like customers are ready to overpay for second-hand Tesla and not to wait for the one from the factory to be delivered. It may be caused by the uncertainty of Chinese people that the Giga Shanghai won't get into some COVID-19-related problems again.