CPCA has shared Tesla Shanghai's April sales volume today. The Chinese Gigafactory managed to sell only 1,512 vehicles due to the pandemic. It is 97,7% less than in March. None of them were exported. As for the production volume, it reached 10,757 vehicles.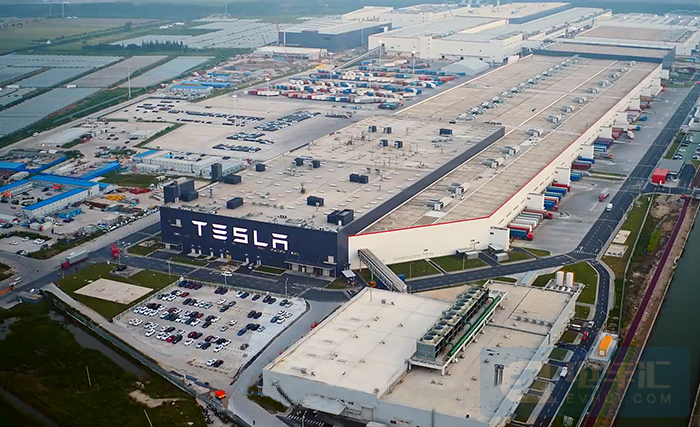 As we know, Tesla Shanghai was closed for 22 days, starting from March 29. The factory resumed production only on April 19. However, they can't get to the same production volume yet. The thing is, Tesla Shanghai has been working in a "closed-loop". Workers are delivered to the factory by special busses. Every employee has to show their latest 7 COVID PCR negative results before being allowed to return to the factory. And today, Tesla Shanghai suspends all of its production again, according to Reuters. Bearing in mind Tesla Shanghai's difficult situation, it is no wonder the factory's sales have decreased so much.
Tesla Shanghai April Sales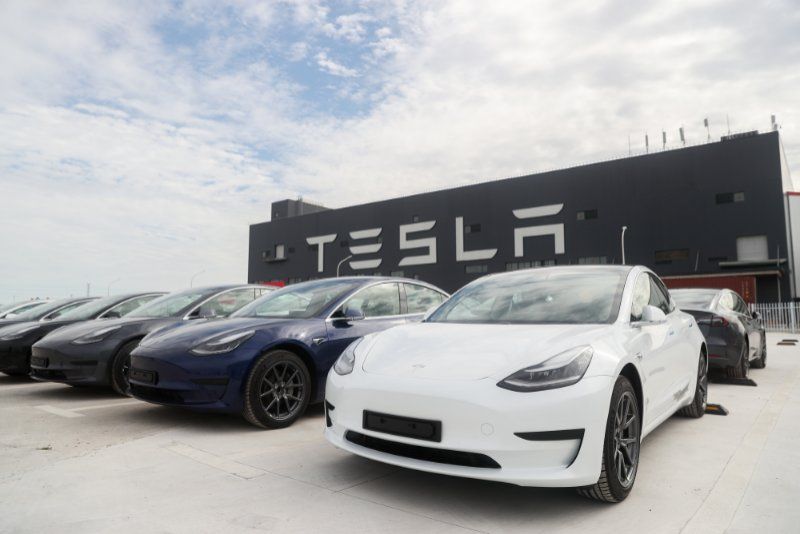 In April, Tesla Shanghai sold 1,512 vehicles in total. All of them were sold in China. Tesla Shanghai's YoY sales decreased by 94,149%. Compared to March 2022, its sales dropped even more: 97,702%. In 2022, the Chinese Gigafactory's cumulative sales reached 183,686. It is still an impressive number. For comparison, in 2021, Tesla Shanghai's cumulative sales in four months reached 104,623 vehicles. As for April's production volume, it has reached 10,757 vehicles. Most of them are yet to be sold.
It is very unusual for CPCA to publish Tesla's production and sales data together. In fact, it never happened before, production data were always released days or weeks after sales data. It indicates the Tesla-China romance is back on track and government support for the American automaker remains mostly unharmed.
Worth mentioning that Tesla intends to develop a new facility near the present Tesla Shanghai Gigafactory to manufacture Model 3 and Model Y. The new facility will add 450,000 vehicles to the company's production capacity. This expansion will help Tesla produce 1 million cars a year.
Used Tesla No More Costs More Than New One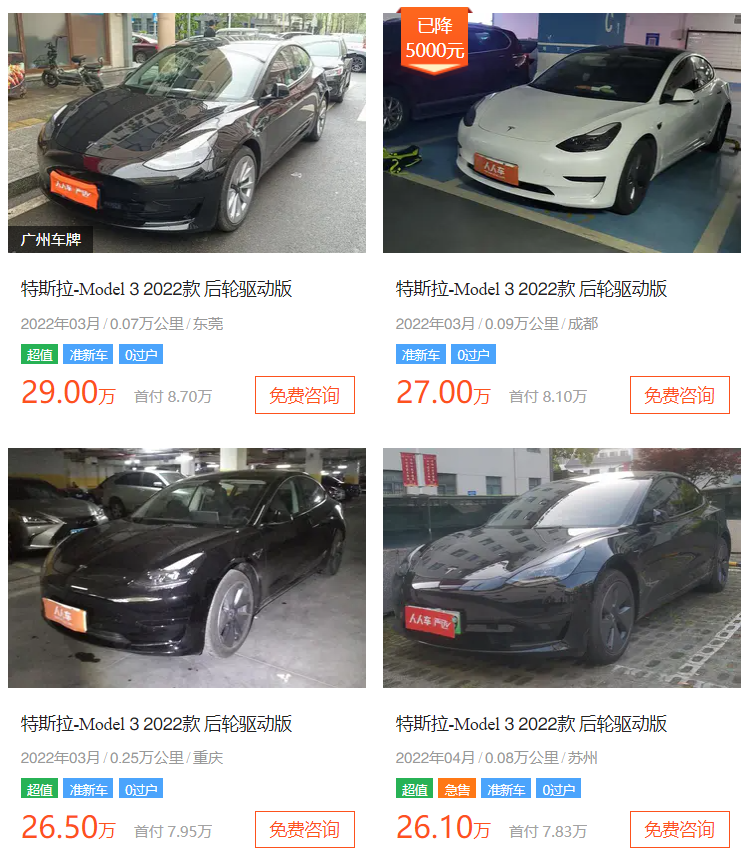 We continue our little tradition of comparing prices of new Tesla EVs from the factory and second-hand ones. Due to a 22-day lockdown, Tesla Model 3 and Tesla Model Y delivery times reached 20-24 and 10-14 weeks. Strangely, it has not resulted in Tesla's used cars' cost growth. In contrast, prices for used Teslas have decreased. The most expensive second-hand Model 3 with rear-wheel-drive costs 290,000 RMB (43,170 USD). In comparison, the Model 3 RWD from the factory costs 290,900 RMB (43,310 USD). So now we can say that a second-hand Tesla costs almost as much as a new one.
Source: CPCA, Renrenche