The ORA Ballet Cat is, perhaps, the most feminine mass-production car ever made. ORA launched the Ballet Cat in May 2022. And now, its sales have officially started in China. It has four trim-levels with a price range between 193,000-223,000 RMB (28,700-33,160 USD). Let's get to know it better.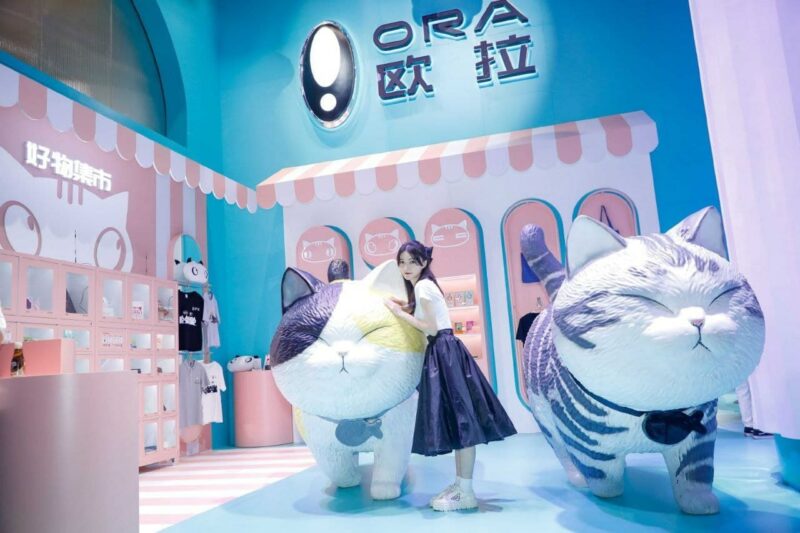 ORA is an all-electric brand under Great Wall Motors (GWM). Its model line is primarily aimed at female customers. We also know it for its performance at different Auto Shows that are still alive and strong in China. For example, they decorate their stands with soft pastel shades, invite some male celebrities, set makeup tables, etc. Honestly, it looks refreshing compared to traditional car brands with 'car show girls', etc.
ORA Ballet Cat Specs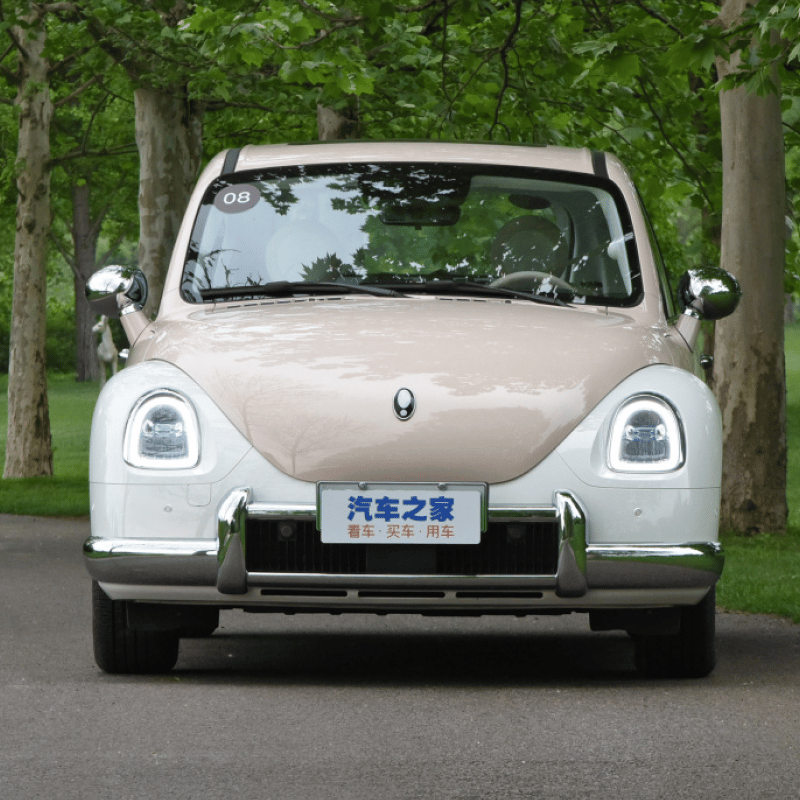 The ORA Ballet Cat is an electric hatchback whose design is inspired by the Volkswagen Beetle. It has the same proportions with an almost flat windscreen, sloped roofline, and headlights on fenders.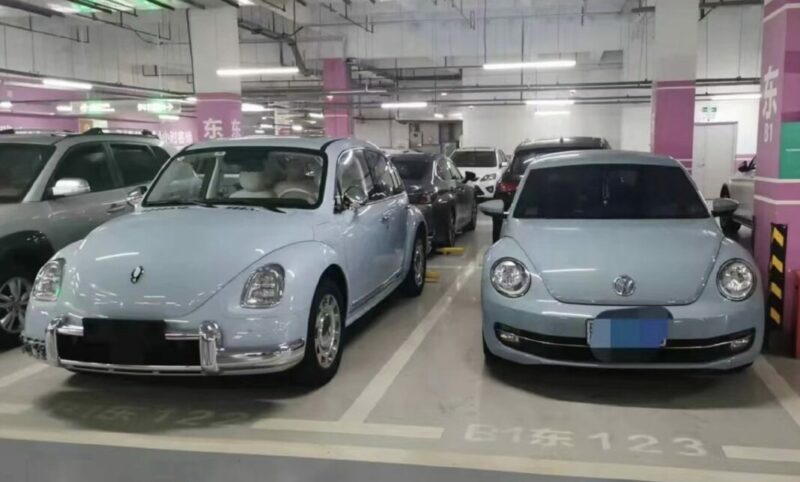 But the Ballet Cat is a much larger car even than the VW Beetle A5. Its dimensions are 4401/1867/1633 mm with a wheelbase of 2750 mm. The ORA Ballet Cat got a 126-kW (171 hp) motor on the front axle. Its top speed is limited to 155 km/h. It has two battery options: LFP for 49.92 kWh (401 km CLTC) and LFP for 60.5 kWh (500 km CLTC).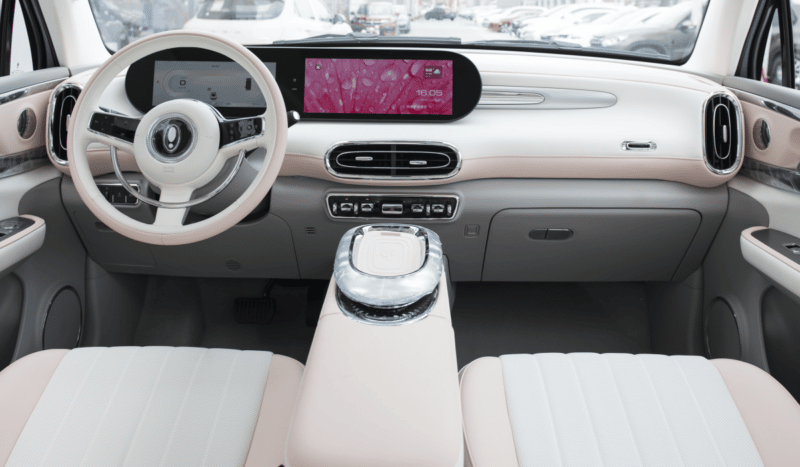 Inside the Ballet Cat, there are a lot of retro features with some modern details. On the center console, we see two screens in an oval-shaped block. The infotainment screen is bigger than the instrument panel, with a diameter of 12.3 inches. Another detail is a wireless charging pod in oval-shaped ambient light. The Ballet Cat also has a makeup storage compartment in the center tunnel. Worth mentioning that the ORA Ballet Cat has ten speakers as standard.
Why The ORA Ballet Cat Is The Most Feminine Car?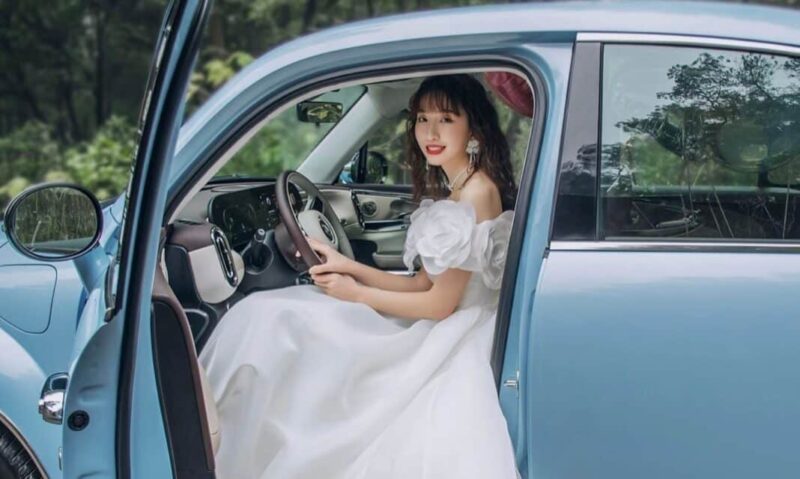 ORA positions the Ballet Cat as the car exclusively made for women. It is not only because of its appearance. ORA officially called it 'an elegant car for women'. Moreover, it filled the Ballet Cat with some quirky configurations. For example, it is equipped with 'Lady Driving Mode' that switches on the automatic cruise control to keep extra distance from vehicles ahead. It also has a selfie camera.
And the most controversial feature is the 'Warm Man Mode'. It is developed to reduce discomfort when a woman is menstruating. It turns on the heating and the air conditioning with one click. According to The Healthline, the heat applied to the lower back can lessen the pain during periods, so this option can be helpful. But its name could sound offensive.
In general, the ORA Ballet Cat is filled with some controversial configuration that shows some negative stereotypes of women. For example, the 'Lady Driving Mode' hints at the lack of the driving skill of female drivers, and the selfie camera suggests that women always want to take pictures. But ORA clearly made a bold step to make a car for women only.
ORA Ballet Cat Prices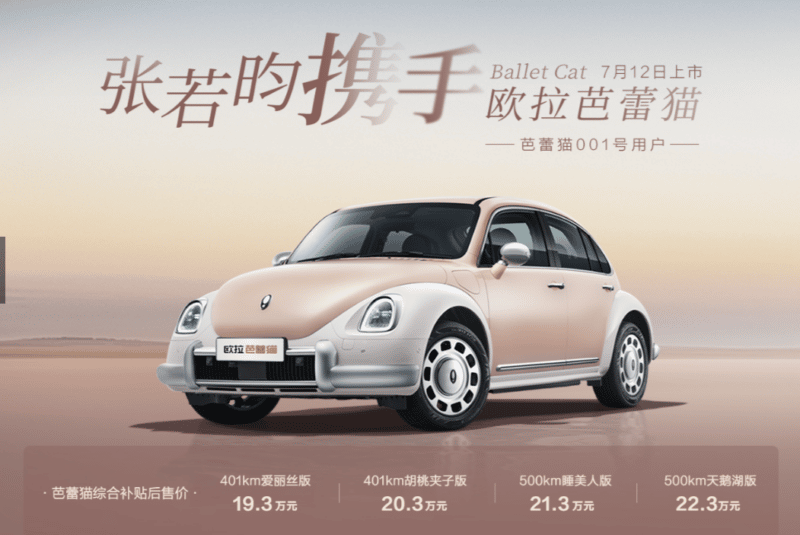 The ORA Ballet Cat has four configuration versions. The entry-level is called 'Alice Edition'. It is equipped with a 49.92-kWh battery for 401 km of CLTC range. It also has ORA-Pilot L2 autonomous driving system with ACC. As for the price tag, it is 193,000 RMB (28,700 USD). The second trim level is 'Nutcracker Edition' for 203,000 RMB (30,190 USD). It still has the same battery but adds heated front seats, a self-parking system, etc. As for the third trim level, it has the fancy name 'Sleeping Beauty Edition' and costs 213,000 RMB (31,675 USD). It comprises the 60.5-kWh battery for 500 km of CLTC range but lacks heated seats and a self-parking system. And finally, the top trim level of the ORA Ballet Cat is called 'Swan Lake Edition'. It got a 60.5-kWh battery with all the options for 223,000 RMB (33,160 USD).
ORA Ballet Cat Competitors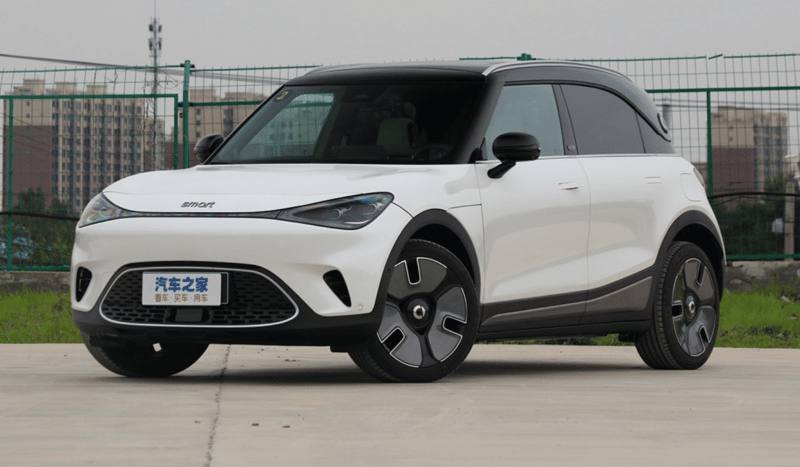 The ORA Ballet Cat is the only electric vehicle designed especially for women. But it still has plenty of competitors with the same price range. There are few of them: Smart #1 (181,600-226,600 RMB), BYD Song EV Plus (180,800-197,800 RMB), GAC Aion V Plus (202,600-265,900 RMB), Volkswagen ID.4 X (189,288-283,288 RMB), etc.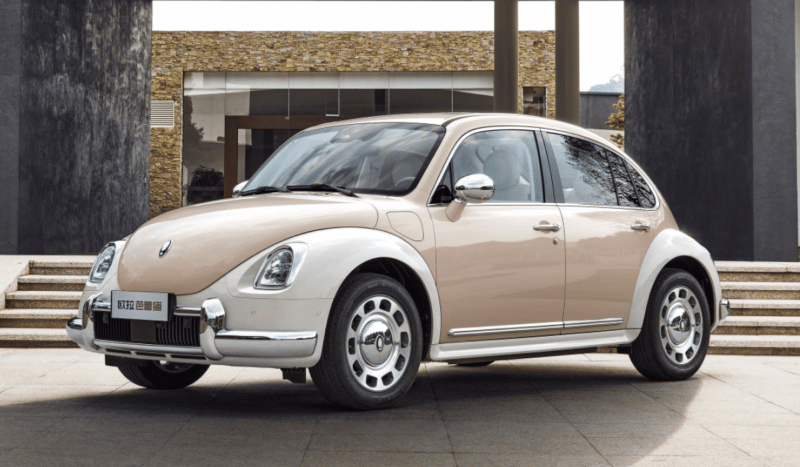 Anyway, the ORA Ballet Cat is an exciting vehicle with good tech, an attractive appearance, and a reasonable price range. We will monitor it further, so stay tuned!
Source: ORA Weibo, ORA, Autohome, The Healthline