There is lots going on at Kaiyi, a brand under Chery previously known as Cowin. The Cowin range was always a bit sleepy, with a range of cars based on older Chery platforms mainly aimed at third- and fourth tier cities. But that Cowin is no more. The new Kaiyi is hip and cool and will appeal to a much wider audience. How are they going to do that? With lots of new cars of course! Here we go: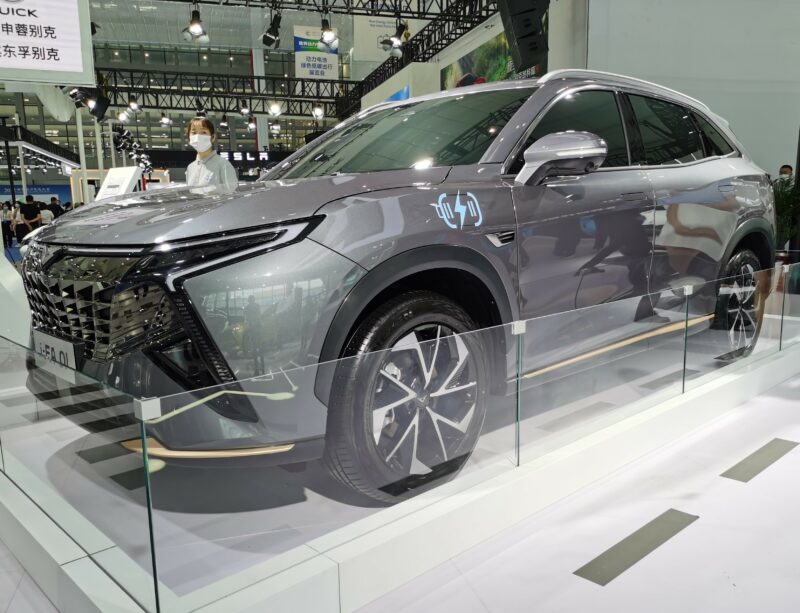 The first car of the reborn Kaiyi brand will be this 7-seat SUV. Its code name is i-FA 01 and the real name is Xuanyue (炫跃). The Xuanyue will launch on the Chinese car market in Q2 2023. Size: 4738/1968/1708, with a 2820 wheelbase.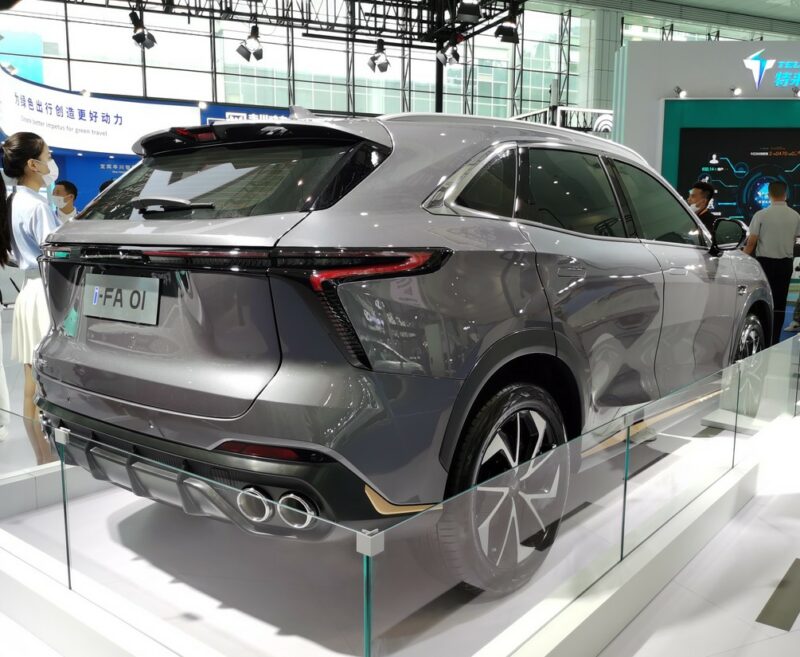 The SUV will be available with two PHEV power trains: 1.6 turbo PHEV and 2.0 turbo PHEV, both mated to a seven-speed DCT.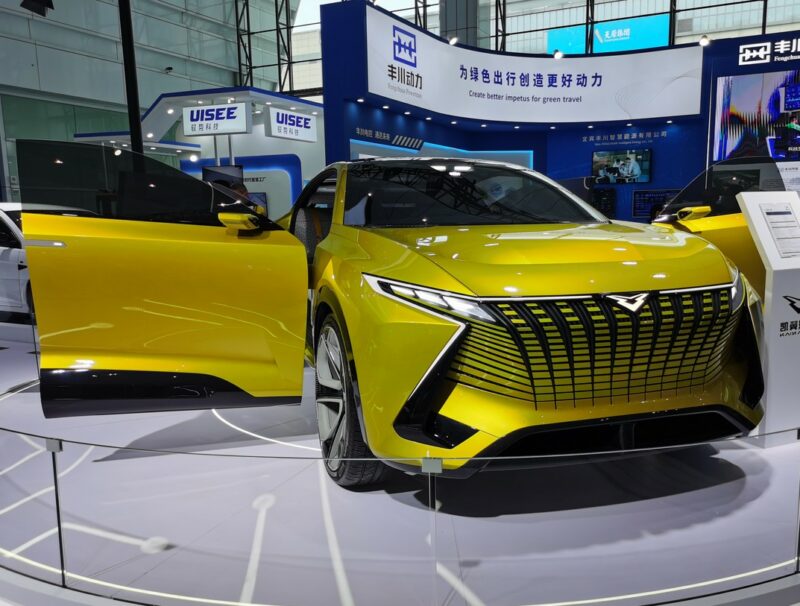 The second Kaiyi car on display was a concept code named i-XA 01. It previews an upcoming full-electric SUV-coupe that will hit the market in Q2 2024, so that's still quite a while away. Design is sporty and aggressive, with the shape around and below the headlights mimicking the shape of the new Kaiyi logo.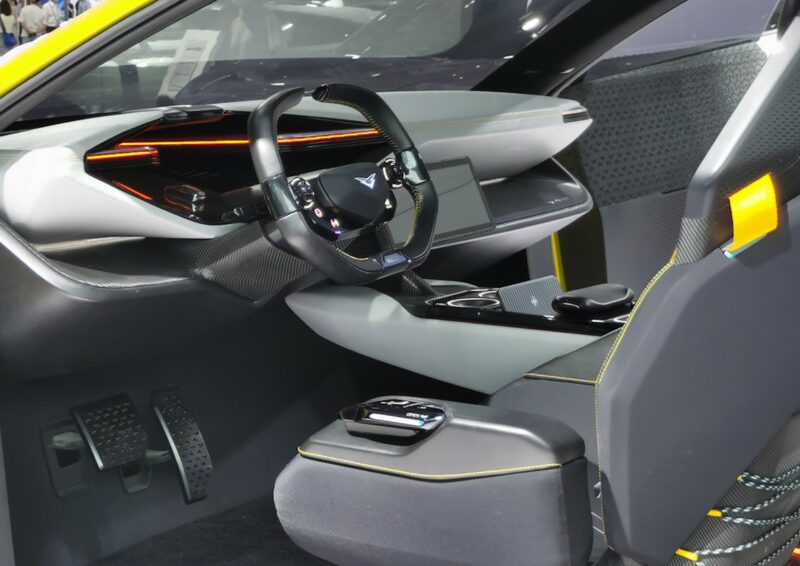 Kaiyi did announce the size of the i-XA 01, which normally indicates that the final design has been set and approved. Size: 4850/1998/1566, with a 2900 wheelbase.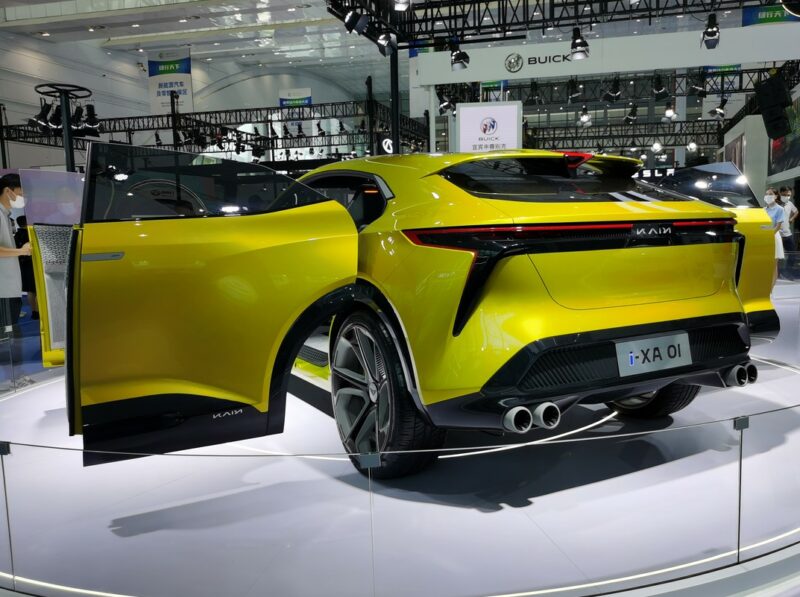 As you can see, the i-XA 01 has a racy set of four exhaust pipes. However, Kaiyi says it is a pure electric car. So what are these pipes for? Maybe they light up red for coolness, other Chinese car makers are experimenting with this sort of fun too. The i-XA01 has a twin-electric motor powertrain with a combined output of 448 hp and 600 Nm. The company claims it'll do 0-100 in 5.3 seconds.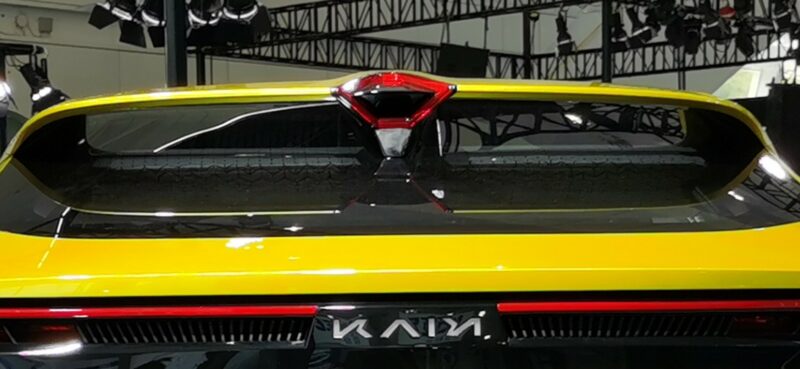 The odd lip-shaped structure is a brake light, inspired, perhaps, by a certain sort of doll.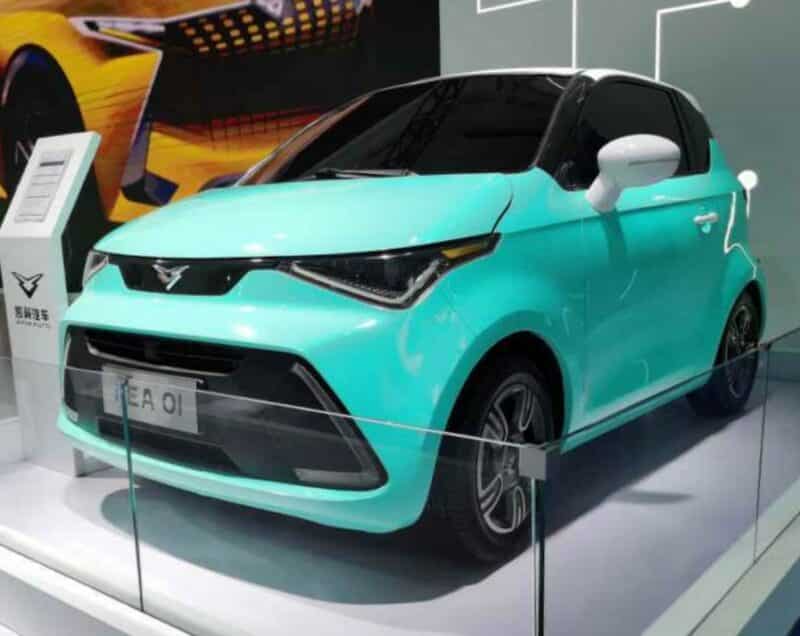 Then there was the Kaiyi i-EA 01, a cool electric 2+2 mini car that'll hit the market in Q1 2023. The i-EA 01 gets a single electric motor with 47 hp. Kaiyi also said it will be equipped with a 7 inch digital instrument panel plus a 10.25 inch touch screen.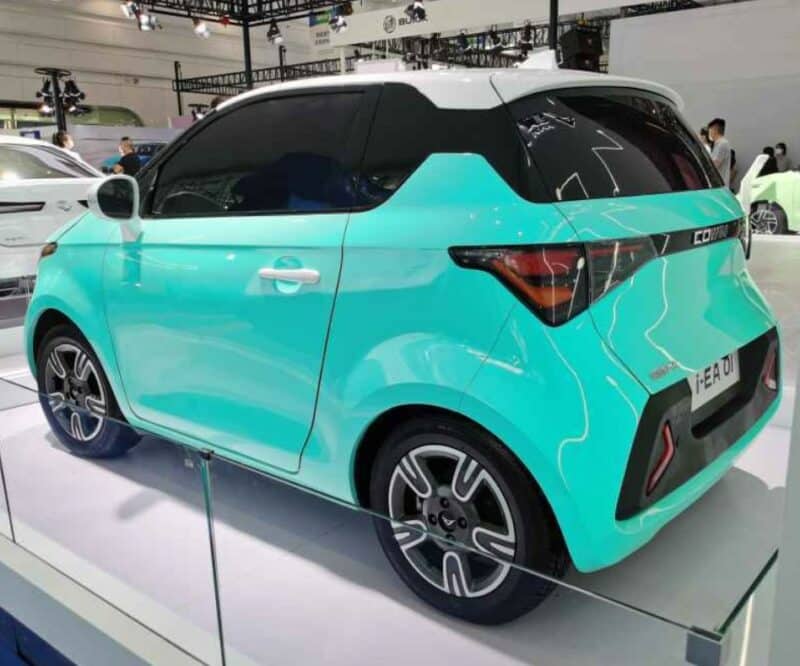 The i-EA01 will be positioned above cars like the Wuling Mini EV and the Chery QQ Icecream. Size: 3080/1660/1550, with a 1990 wheelbase. There will be three battery options for ranges of 155/210/301 kilometers CLTC. Kaiyi claims a 0-100 of 6 seconds for the fastest version.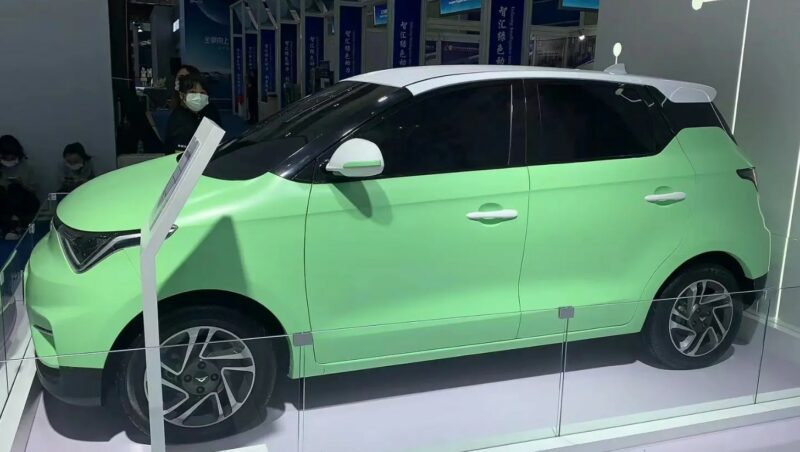 Moving on to the Kaiyi i-EA02, basically the five-door version of the i-EA01. It will arrive in Q2 2023 with a 68 hp electric motor. It likely needs the extra power to pull the extra weight. Two power trains: pure EV and and EREV range extender, which is quite unique in this segment. Ranges for the pure EV variant, depending on battery: 210/301/401 kilometers.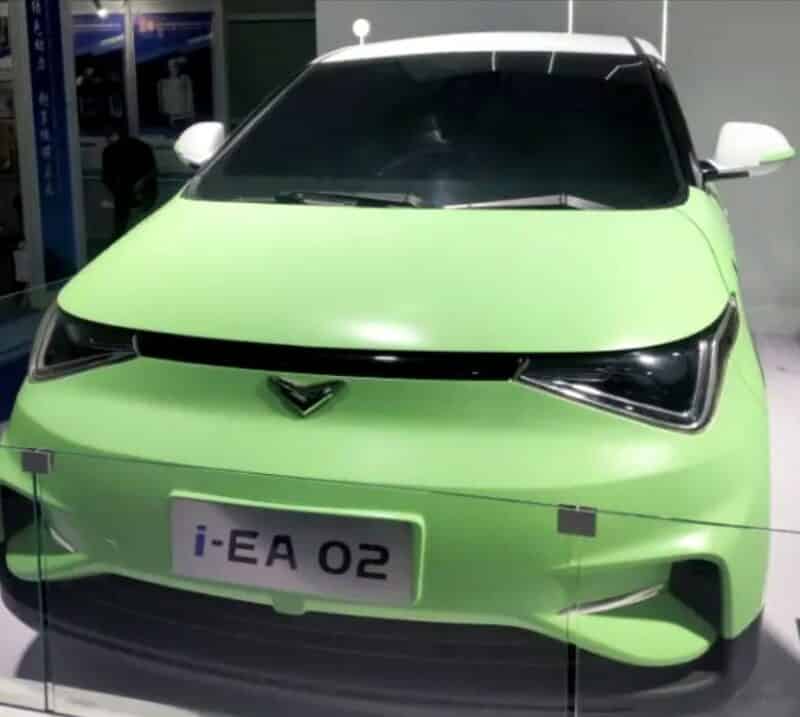 The i-EA 02 has a different front design than the i-EA 01. I am starting to like these weird code names, why don't they keep them around for the production cars..?
Not on display was a third electric mini car called the i-EA 03. Happily, Kaiyi did show it during a product planning presentation. It has two seats only and features a sportier design.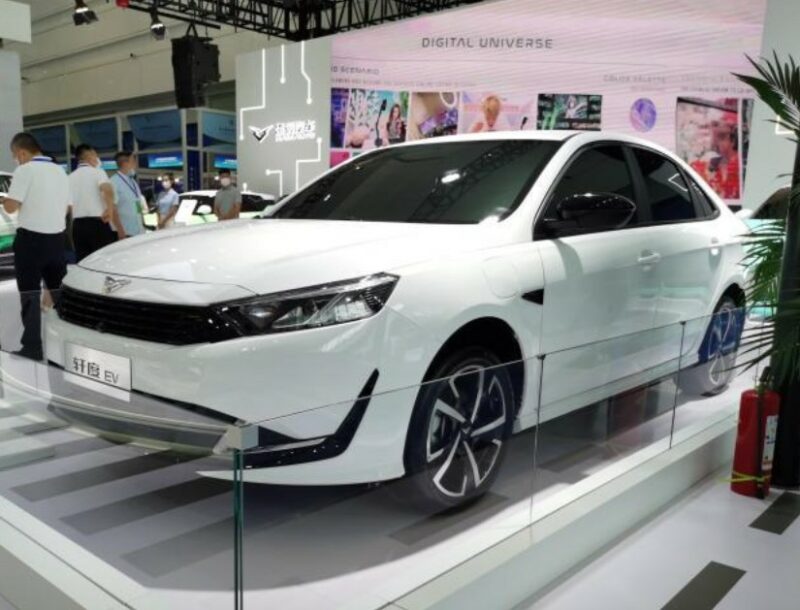 Finally, the last car on display was the Kaiyi Xuandu EV, an EV version of the existing petrol-powered Cowin/Kaiyi Xuandu sedan. It has a restyled front and the new Kaiyi badge on the hood. There will be two battery options for 350km and 410km CLTC range, and it supports battery swapping. The Xuandu EV will launch in Q1 2023.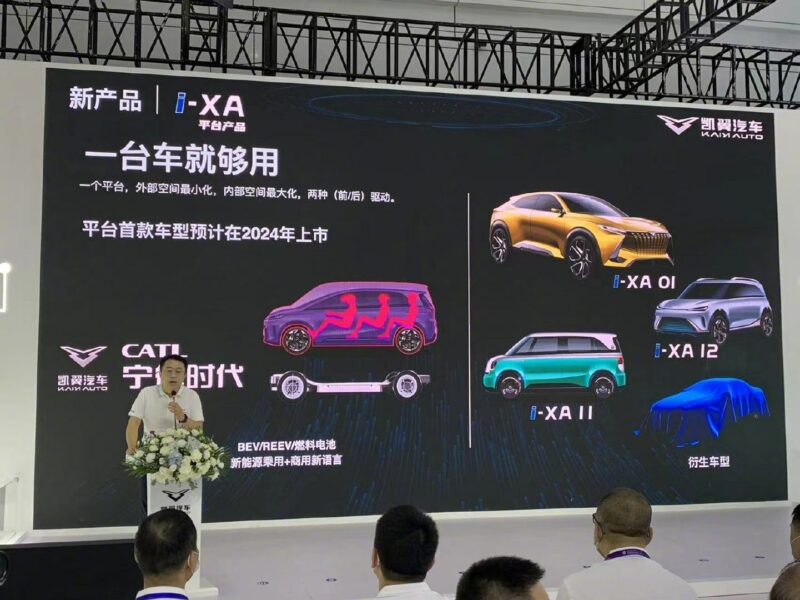 But that is not all. Kaiyi also announced 'strategic partnerships' with battery maker CATL and electronics/telecom giant Huawei, including the joint development of batteries with CATL and car electronics and ADAS systems with Huawei. Kaiyi also said they has just opened a new factory in Yibin, Sichuan Province, and they unveiled plans for Kaiyi exports starting in 2026.
And the backdrop revealed yet more new models: a i-XA 11 MPV, an i-XA 12 crossover, and an unnamed covered-up 'development car' that looks a lot like a sedan.
Very ambitious plans, even for Chinese standards. But the cars certainly look interesting an the technology seems very good. Let's wait and see if and how all these cars turn up on in the real world.