Previously, we have reported that BYD announced its high-end brand that will comprise EVs and PHEVs with a price range between 800,000 – 1.5 million RMB (118,600-222,500 USD). Its name and logo haven't been released yet. But its first car spy shots leaked online. It is the high-end SUV with a 20-inch screen. Let's get acquainted with it.
Briefly About BYD High-End Brand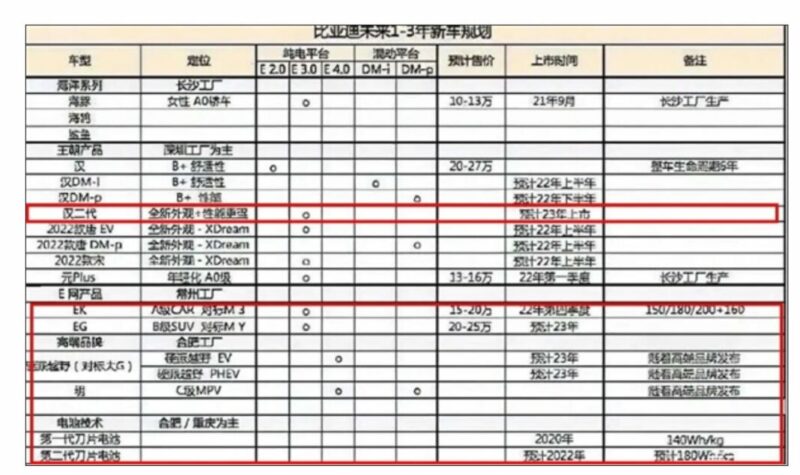 Thanks to the leaked product planning, we know some details about BYD's upcoming high-end brand. Its first vehicle will debut in Q4 this year. BYD positions it as a rival to the Mercedes-Benz G-Class. As for its mass-production, it will start in the first half of 2023. As mentioned, BYD hasn't announced the official name of a new brand. But the Chinese media speculate it will be called 'Xingkong' (星空) which means 'starry sky'. Recently, its first SUV's spy shots leaked online.
BYD High-End SUV's Exterior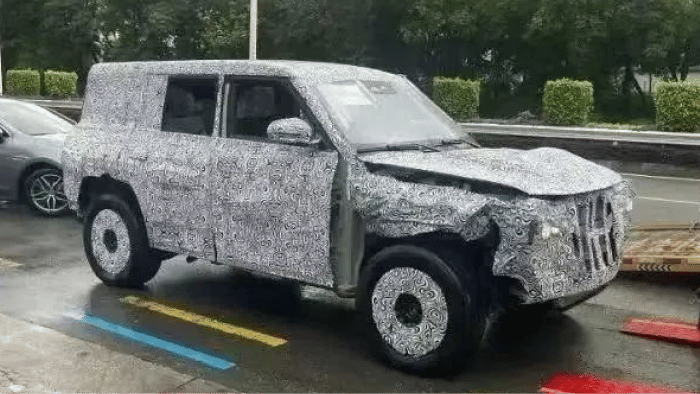 We will start with the exterior of the BYD's high-end SUV. Its images leaked online last month. In those pictures we can clearly see why BYD calls it 'the G-Class rival'. It has the same blocky shape with an off-road look and the spare wheel on the rear end. Its door handles are retractable. Anyway, the spied SUV's design is far from the end product. It got test front, and rear lights, rough lines, etc. Here we underline that the electric version of this SUV will stand on the BYD's e-platform 4.0. It goes from leaked product planning. Currently, BYD vehicles sit on the e-platform 3.0. So the new platform will become a big step forward for the high-end SUV.
BYD High-End SUV's Interior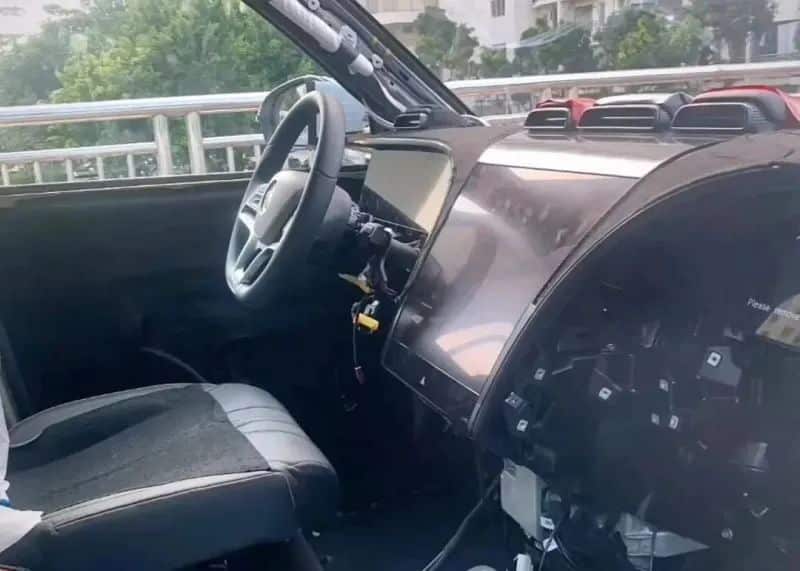 The interior shot of the BYD's high-end SUV is fresh. Just like the exterior, the interior is also yet to be finished. But we can underline some of its features that will probably remain on a production version. At first, we will talk about the center console. We can see that it is small, similar to the G-class. The test vehicle also got some air vents on top of the center console. They look quirky since most automakers try to hide air vents by integrating them into different interior elements. Maybe the production vehicle will get rid of those strange vents.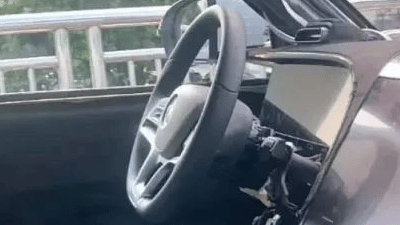 The steering wheel of the BYD's high-end SUV has a flat bottom and three spokes. Behind the steering wheel, we can see a digital instrument panel. And, of course, the key feature of this vehicle's exterior is the giant screen. Unlike most BYD cars, it isn't floating and rotatable. Instead, it looks like part of the center console. It has a trapeze-like shape and a diameter of at least 20 inches. So it will probably become the biggest screen that BYD offers in its cars. It's also possible that the front passenger will also have its own screen.  
So it's all we know about the BYD's high-end SUV for now. We will keep an eye on it, so stay tuned!