Recently, the BYD Yangwang R1 has been spied in China several times, hinting at the official debut soon. Recently spies were lucky to have a glance at its chassis and film this SUV doing tank turns.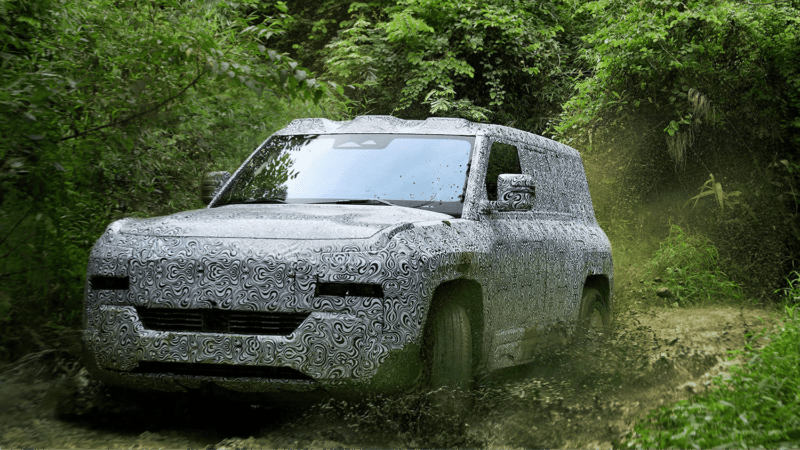 We will remind you that the R1 is an off-road SUV from the newborn Yangwang brand under BYD. This vehicle has garnered a lot of attention in China. Lots of enthusiasts tried to shoot the R1 during road tests. Moreover, BYD even shared a bunch of official spy shots. And of course, some fan render images were also made.
Fresh Spy Shots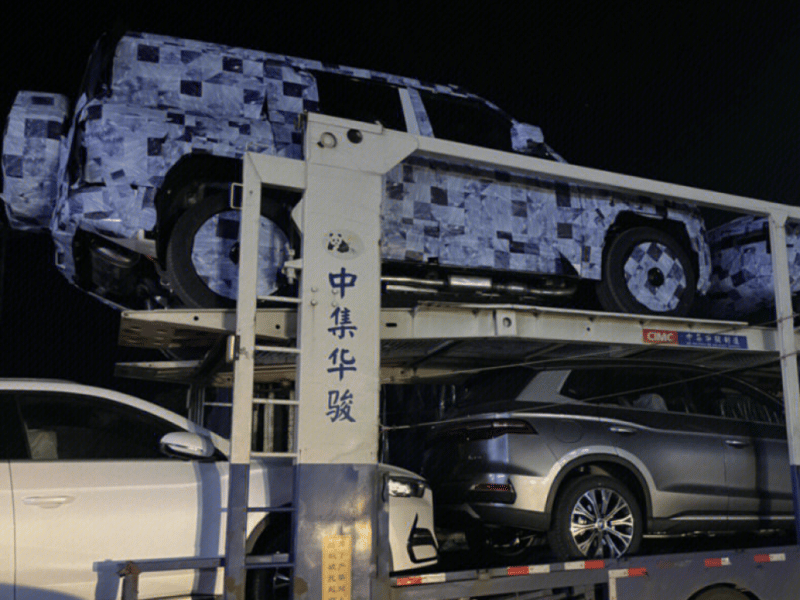 Anyway, the Yangwang R1 is still a mystery vehicle. We know little about its tech, size, etc. And it seems that 'spies' were lucky enough to shed some light on the R1. Let's crack on with some shots of the R1 on a car carrier. As we can see, there are actually two Yangwang R1 SUVs. And they are clearly huge. For a comparison, below the R1 is the BYD Song with a length of 4.7 meters. As for the Yangwang, it is clearly longer than 5 meters.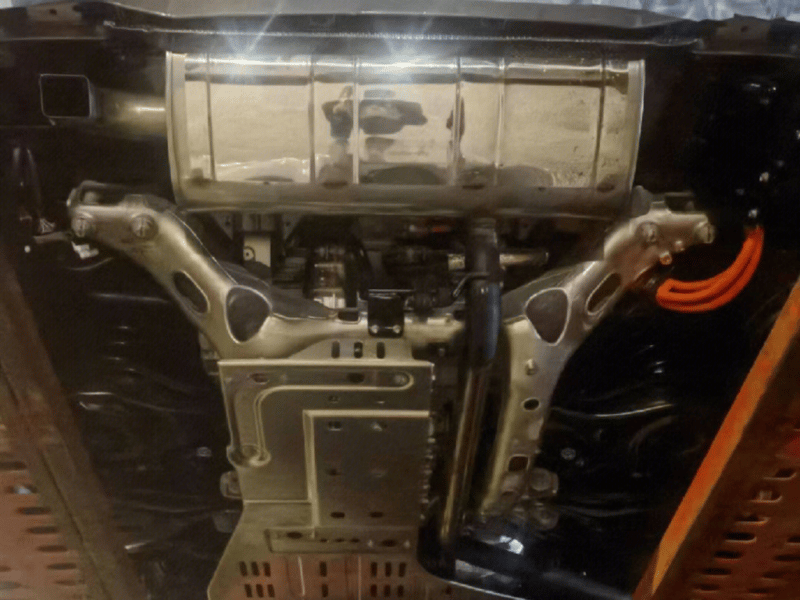 In these spy shots, we can also see a part of the Yangwang R1's chassis. We can see that it has a single exhaust pipe, so it is clearly a PHEV SUV. Its sub-frame is made of aluminum. Because of a lightweight of aluminum, vehicles with this material in chassis are more comfortable and handle better. The drawback of aluminum is its high price. But it seems to be not a big deal for the Yangwang R1, since its price tag should lie between 800,000 and 1,500,000 RMB (110,000 – 206,000 USD). Moreover, above the sub-frame, we can probably distinguish two electric motors. So the R1 has a total of 4 e-motors.
As mentioned earlier, the Yangwang R1 was also spied while doing tank turns at the BYD factory. It was filmed by the drone. So it seems like we have one more vehicle with this exciting feature. And we should also mention a strange coincidence. This video was posted a short time later Mercedes-Benz presented the EQG with the G-turn (tank turn). So there is a possibility that BYD did this clip themselves to keep up with the EQG. Anyway, the Yangwang R1 is an exciting vehicle. More info as we get it.
Source: Weibo