"When William saw ET5 for the first time, he smiled. And that was exactly the response we wanted to achieve."
On December 6, Nio's Chinese social channels posted a video with Kris Tomasson, Nio Design VP, who shares the story behind ET5 and its road from concept to the production version. And Nio wants people to hear the message as they offer brand new ET5 to three lucky winners who share the story. Well, only a 1:43 car model, but who wouldn't want it, right?
Kris Tomasson is an American experienced industrial designer with experiences from BMW and Ford. In 2015 he left BMW for the unknown Chinese startup NextEV's Munich office; he was one of the earliest employees there. NextEV was renamed to Nio in 2016.
"When we first started thinking about the concept for the ET5, we knew we had to design an extremely dynamic and useful car. The design team created what I call the famous first sketch. It contains the vision for ET5 and captures the capabilities we want this car to have. It symbolizes the evolution of our DNA," explains Tomasson, how the ET5 design was born.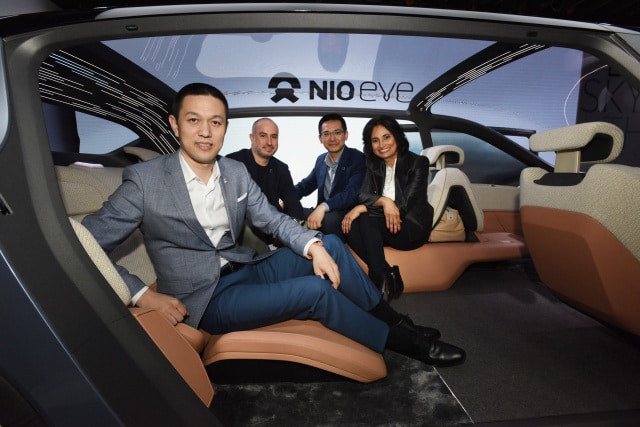 And continues. "At Nio design, we see ourselves as a rebel car company in the industry that has become very streamlined and practiced. Our position gives us the freedom to be creative and progressive, and design plays a significant role in this."
Nio ET5 was launched in June 2022 at Guangdong Auto Show in Shenzhen. It is a saloon with 360 kW and a 1000 km CLTC range (150 kWh battery pack). Trims with smaller 75 kWh and 100 kWh batteries are already on sale in China and 4 EU countries. The size is 4790/1960/1499mm, with a 2888mm wheelbase.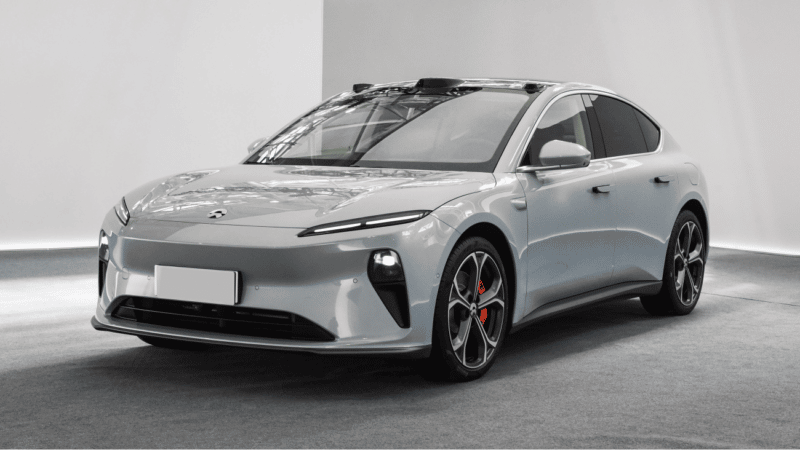 "The ET5 is our most dynamic car. Its forms are more organic, and this reflects what we consider the human part of our DNA. We put more shape into the fenders and bonnet and exaggerated the sharp nose. Everything becomes more fluid, supporting the character of the car. The ET5 is ready to go – the potential of the muscle ready to release. Like a cat ready to bounce," describes Tomasson passionately.
Talking interior, Tomasson explains, "we created a sophisticated interior inspired by living space, and we are taking references from furniture and consumer products rather than traditional car design. It has a warm, premium, livable interior, more like a modern lounge."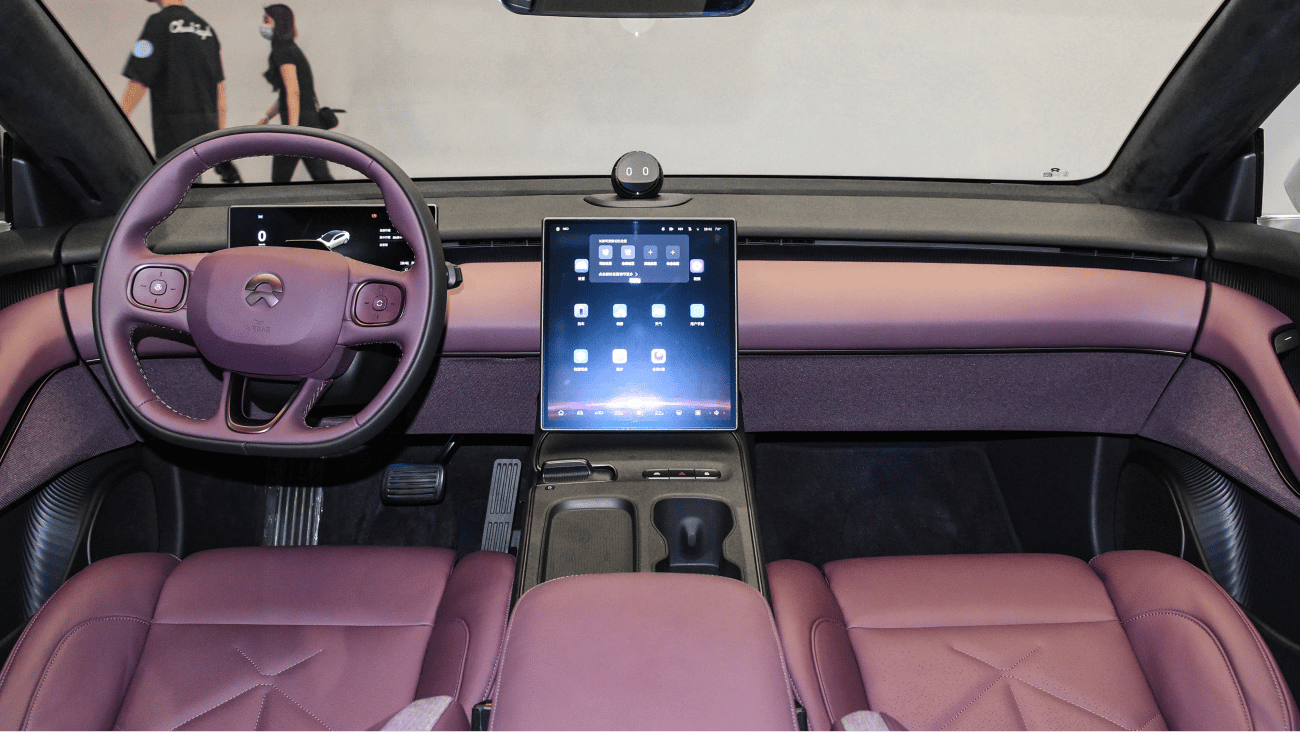 Nio Design VP wraps up the whole presentation with assurance. "The ET5 is still a driver's car. Beautiful and dynamic but a space that feels relaxing too. Everything we have learned in our design evolution brought us to this point. All these elements meet in the new ET5. When our founder William saw ET5 for the first time, he smiled. And that was exactly the response we wanted to achieve."
Deliveries of ET5 started in October in China and will begin in the EU (Germany, Sweden, Denmark, and the Netherlands) on March 2023. It comes in nine colors, all of which will be available in China and the EU. As my colleague Tycho pointed out, for about two years, Chinese car makers have competed with one another to see who can come up with the weirdest color names. And apart from the names, car makers also add all sorts of poetic descriptions to these colors. NIO has joined the competition. There are eight colors available. One of the pic is called 'First Light Kiss', and is explained in this way: "Romantic as the pink sheen when the first rays of the sun kiss the clear sky on the Solar De Uyumi in Bolivia."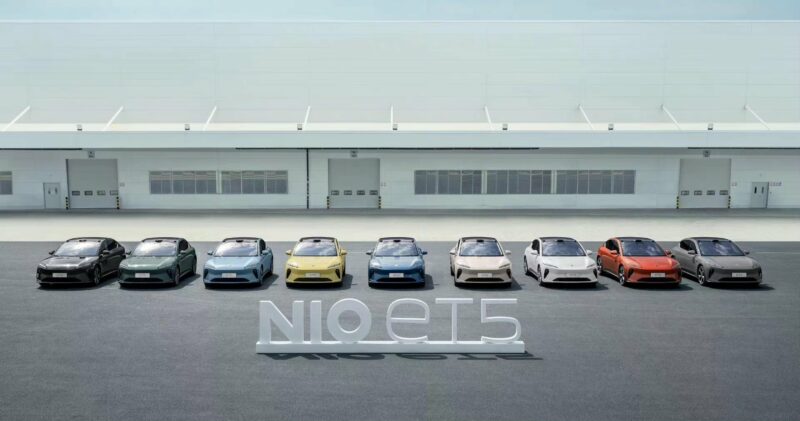 In November, Nio delivered 2,968 units of ET5 in China, and in December, it is expected to grow to over 4500.