The best photos so far of the final production version of the upcoming IM LS7. One example was spotted on the road in heavy rain, painted in a classy dark blue. The IM LS7 is a new electric SUV for China. It is the second IM-branded car after the IM L7 sedan.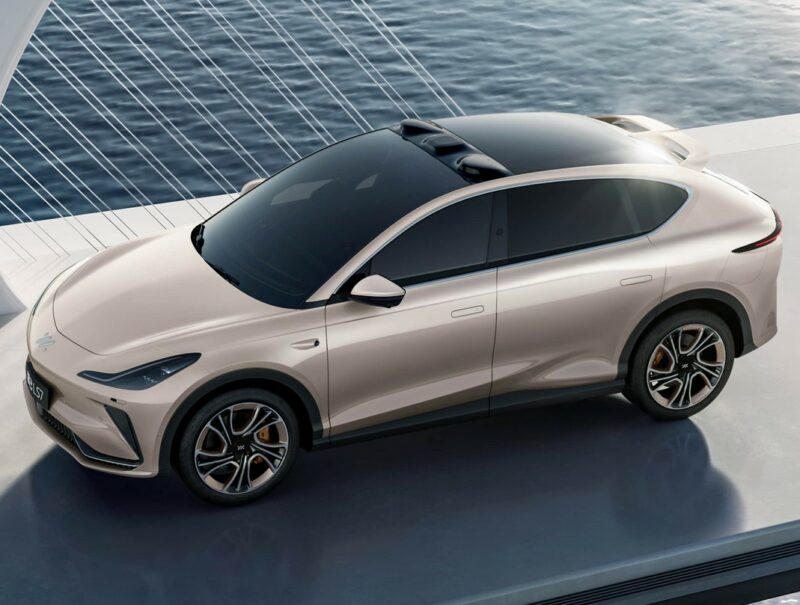 The pods on the roof are part of IM's Advanced Driving Assistance System (ADAS). The pod in the middle is for a high-resolution camera unit, the pods on the left and right are for lidar units.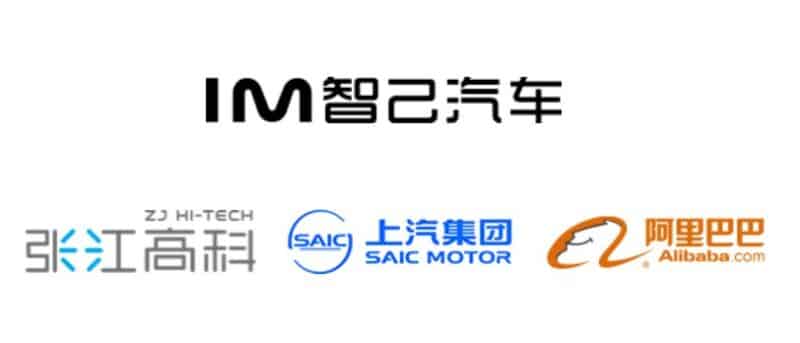 IM is a new luxury EV brand owned by a company called IM Motors, which is jointly owned by SAIC, Alibaba, and Zhangjiang Hi-Tech. The Chinese name is Zhiji Qiche (智己汽车).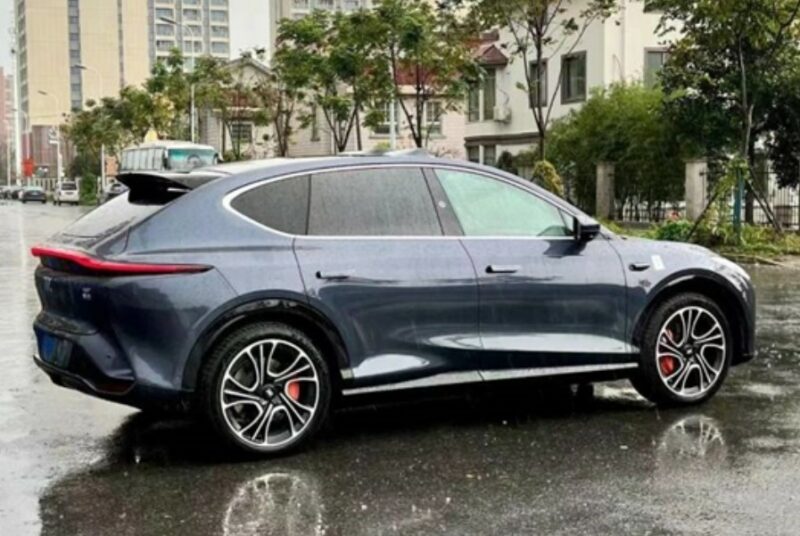 Duck-tail design and light section make it look a tad too much like the Aston Martin DBX from the rear.
However, whereas the Aston is an old-fashioned gasoline stinker, the IM is a powerful full electric car. It shares its power train with the L7 sedan: rear-wheel drive with 340 hp or four-wheel drive with 578 hp. The 90 kWh battery pack is manufactured by a joint venture between SAIC and CATL. It takes the rear-wheel drive version 675 kilometers far and the four-wheel drive version 615 kilometers.
The LS7, being a big SUV with more drag, will likely have a range of somewhere around 600 kilometers rear-wheel and 575 four-wheel drive. Size: 5049/2002/1731, with a 3060 wheelbase.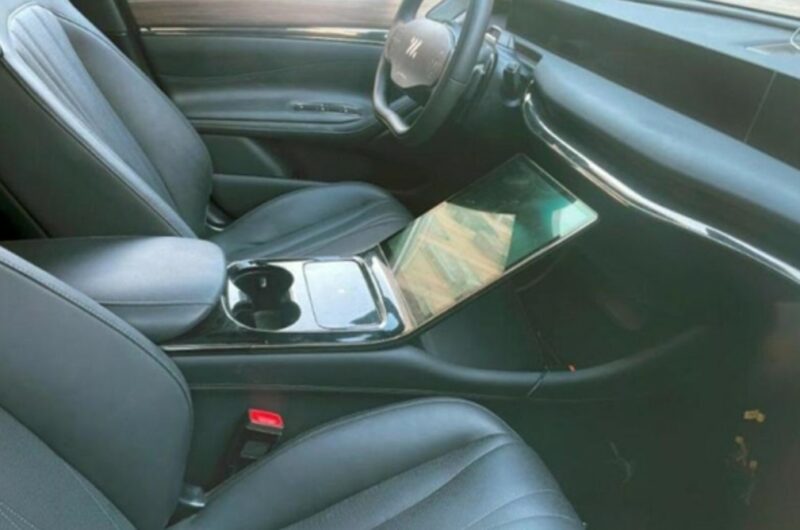 The interior of the IM LS7 appears to be largely the same as in the IM L7 sedan, with a 39 inch main screen and a 12.8 inch screen in the middle. The two-spoke steering wheel is flat atop and at the bottom.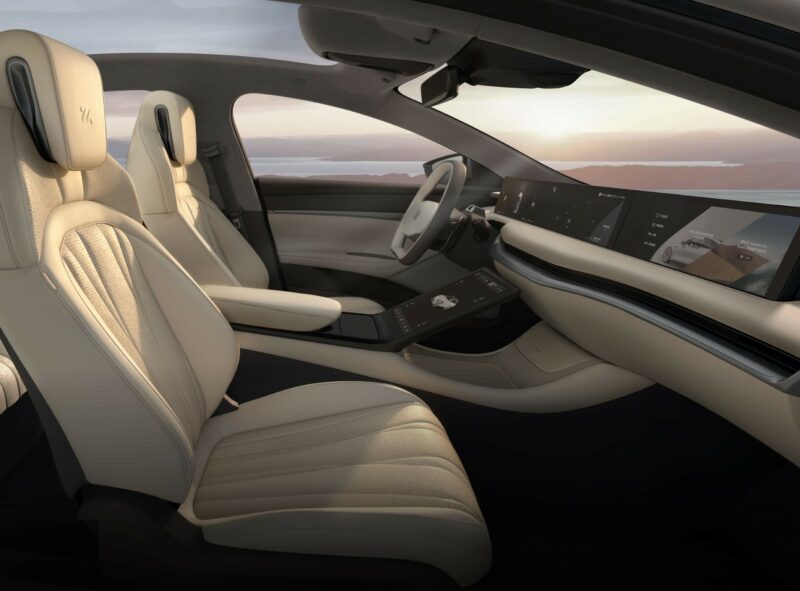 The interior of the IM L7 sedan for comparison.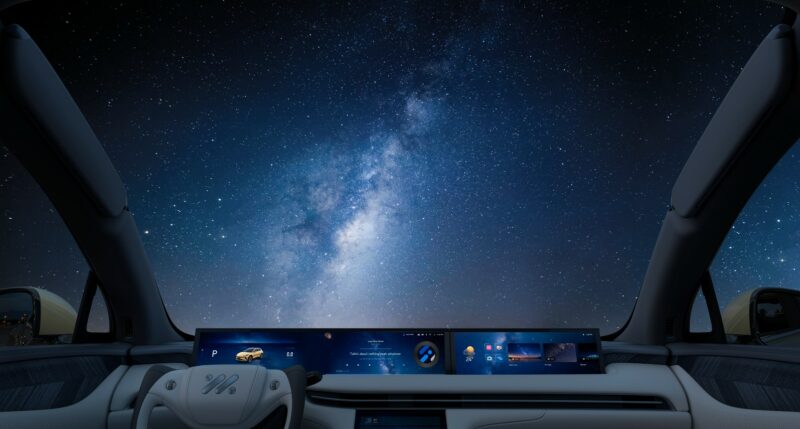 But something more seems to be going on. IM Motors recently released an official image of the interior of the LS7, with a yoke-like steering wheel. IM doesn't offer a yoke on the L7 and we haven't seen it on any of the spy shots. Perhaps it will be optional.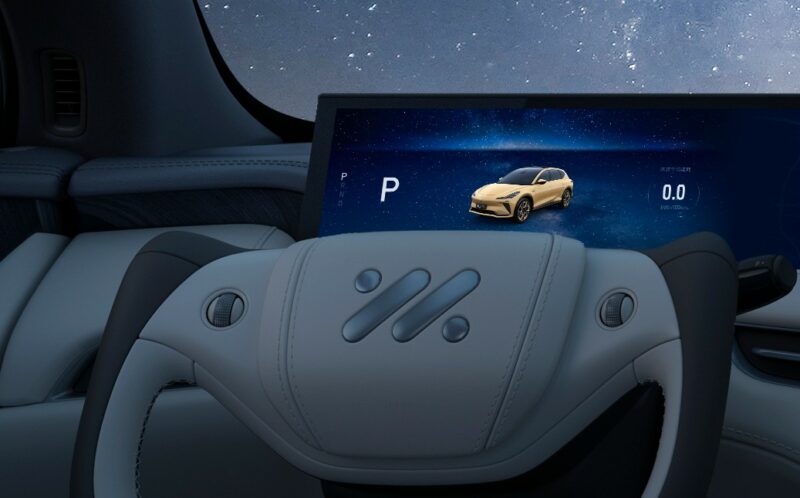 The touch controls look a lot like Tesla's.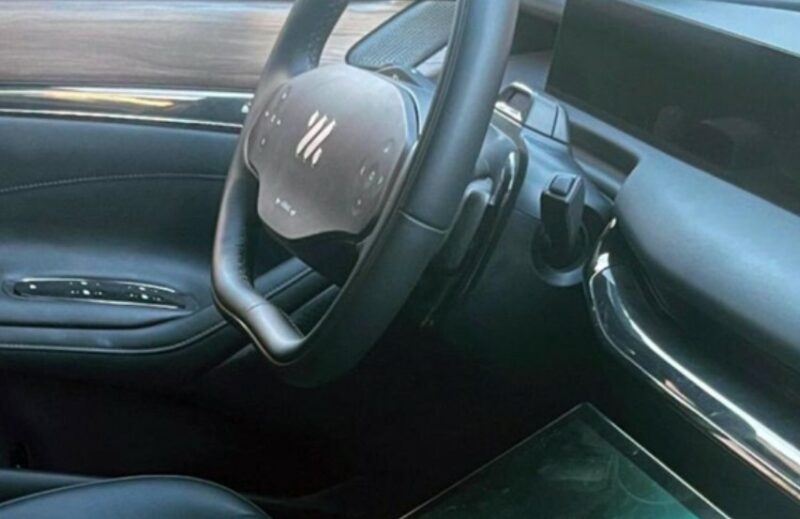 The spy shot again, with the standard steering wheel. The pod atop the steering wheel column is for the driver-facing camera, which checks for fatigue and distraction.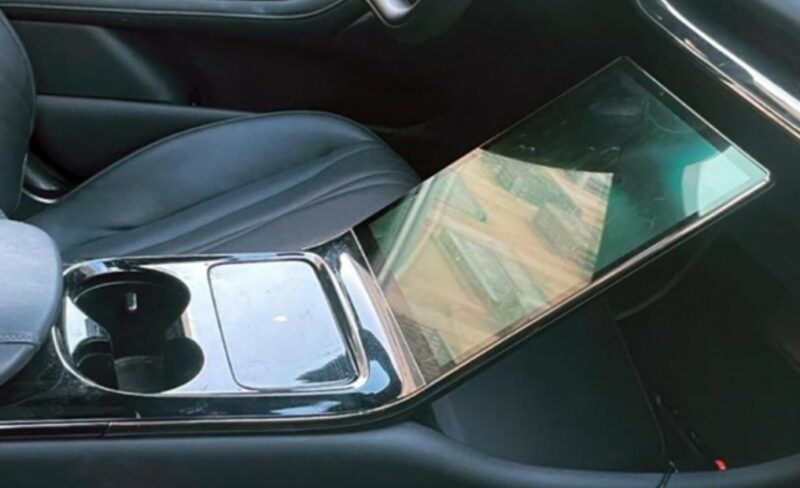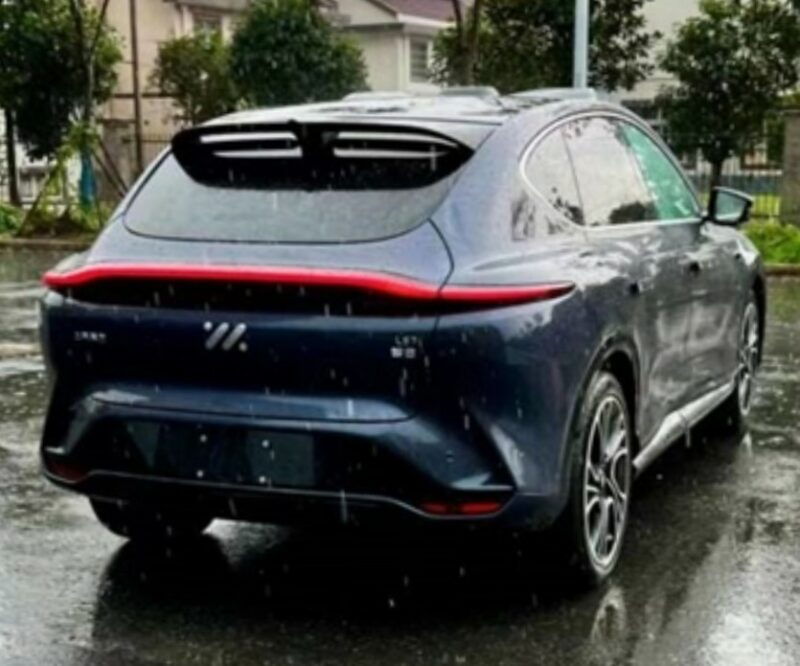 The IM logo is huge everywhere, and it illuminates at night. The IM LS7 will be launched on the Chinese car market in the first half of 2023. Price will start around 360.000 yuan ($51.740).