The Wuling Bingo electric hatchback was spied during road tests in China. It is a four-seat car that sits just above the extremely popular Wuling Hongguang Mini EV. Let's get to know it better.
What Do We Know About Wuling Bingo?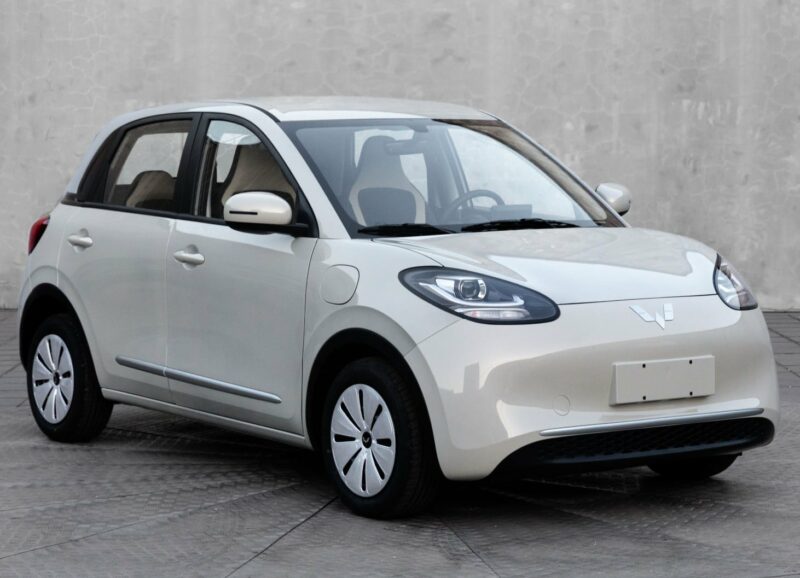 First, we will remind you that previously the Wuling Bingo was exposed in Chinese MIIT announcements. It is a hatchback with a cute exterior, made by SAIC-GM-Wuling (SGWM), a joint venture between those three car makers. Thanks to the MIIT, we know some specs of the Bingo. Its dimensions are 3950/1708/1580 mm with a wheelbase of 2560 mm. It has front wheel drive with two power options for 41 and 68 hp.
Wuling Bingo Spy Shots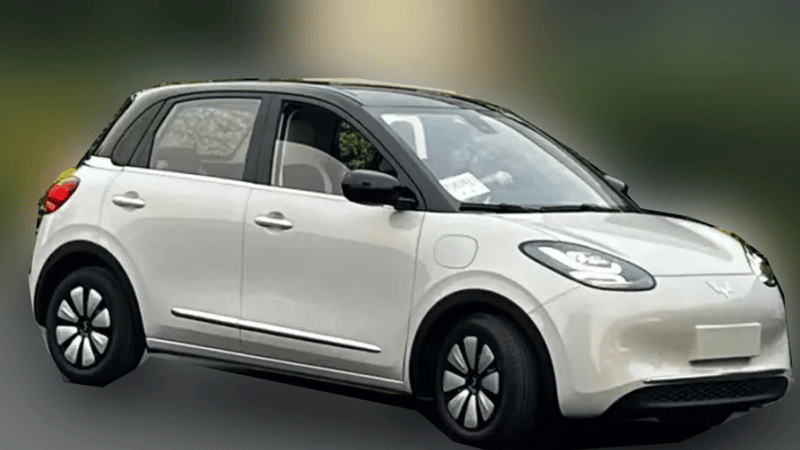 The Wuling Bingo was spied in the wild without camouflage in China. As it has already showed up in MIIT Announcements and now undergoes road tests 'naked', its mass production is highly likely to start soon. Anyway, let's take a look at the Bingo spy shots.
The overall shape of the Wuling Bingo is round and cute, with large oval-shaped headlights, a black roof, and chrome trim all around the body. As we can easily see, its taillight has also got oval taillight units, and a roof spoiler which adds sportiness to this cute little car.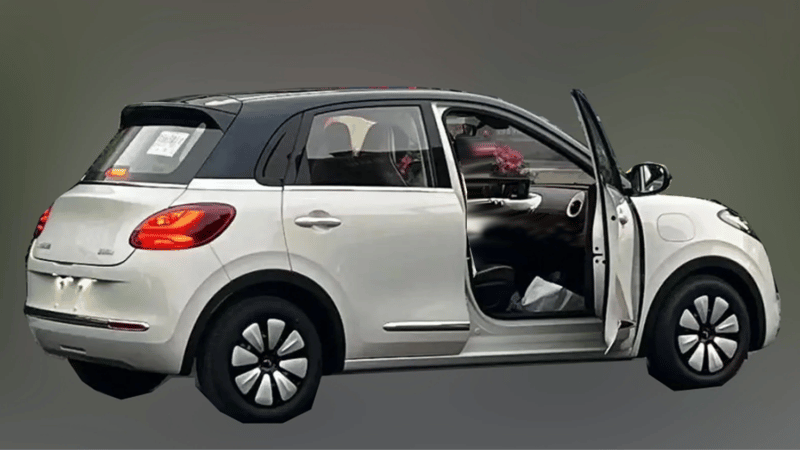 The sporty styling continues inside the Wuling Bingo. Its front seats got fixed head restraints. Aside from seats, we can notice a floating touch screen. Chinese media reported that the instrument panel and the main screen are integrated in one block. But in MIIT shots, we noticed the separate LCD instrument panel screen. We can also underline that the Bingo's interior is finished in black and white colors.
Wuling Bingo Competitors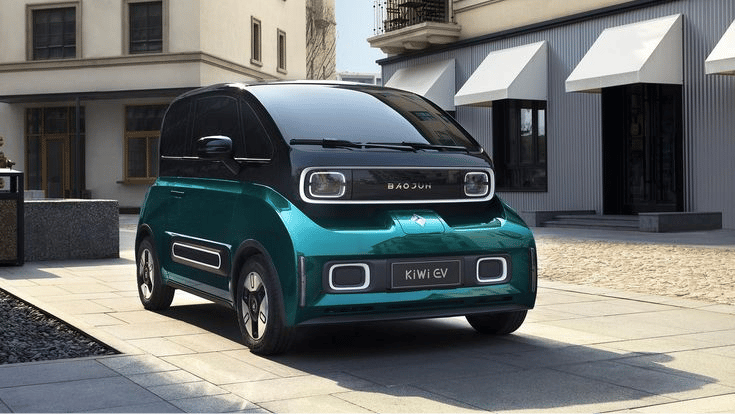 As mentioned, the Wuling Bingo's price range will lie between 80,000 RMB and 100,000 RMB (11,470 – 14,340 USD). It will rival Baojun KiWi EV (also from SGWM), Leap T03, Chery Wujie (Unbounded) Pro, upcoming BYD Seagull, etc. So we can see that this segment is also pretty tight, and the Wuling Bingo will have a range of strong competitors. Will it be able to repeat the success of the Hongguang Mini EV? We will keep an eye on it, so stay tuned!
Source: Weibo