On 13th December 2022, the first spy photos of Dongfeng Mengshi's pure electric SUV were exposed. In August 2022, Dongfeng officially launched an off-road brand called Mengshi (Warrior). In the launch event, they unveiled two Mengshi concept cars called M-Terrain (SUV) and M-Terrain S (Pickup Truck). The upcoming Mengshi EV SUV will be the mass-production version of the Dongfeng Mengshi M-Terrain concept car. Mengshi will start the production of its upcoming M-Terrain EV SUV in 2023 in China.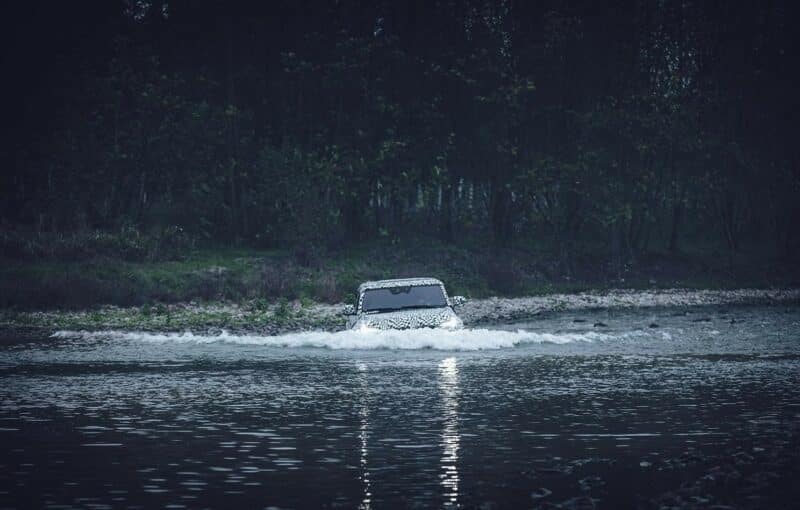 Local Chinese media reports that the mass production version of the Mengshi M-Terrain EV SUV will have 80% restoration of the Mengshi M-Terrain concept car. The spy photos of the test car confirm that it follows the concept car's design. The headlights and grille of the test car are precisely the same as the concept car's design. To conclude, both concept and mass-production cars will be highly similar.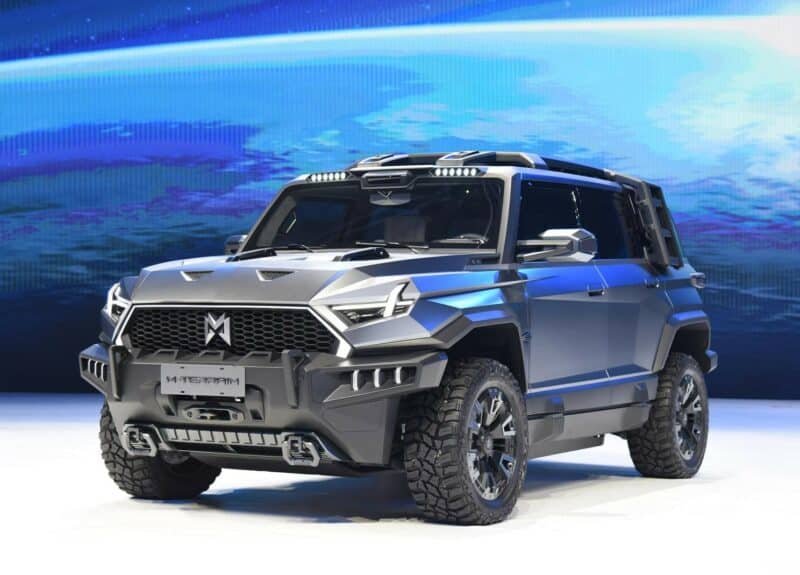 Mengshi M-Terrain EV SUV
The upcoming M-Terrain EV SUV will adopt a wide-body body design with rigid lines to display a muscular look. The test car reveals that it will have higher ground clearance than the concept car. Reports show that the air suspension can lift the vehicle to 150mm and achieve a higher water-wading ability.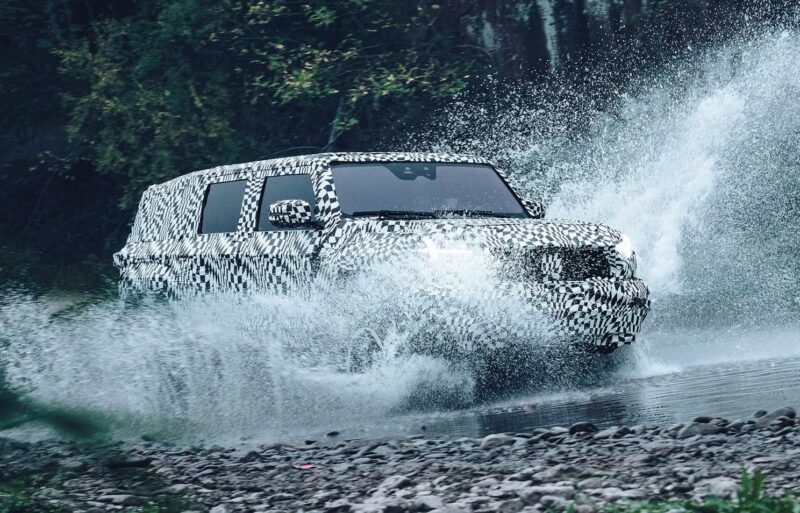 Various sensors and equipment on the front windshield confirm that it will feature driving assisting features. The previous press conference of the brand confirmed that the upcoming EV SUV would have an L3 autonomous driving assistance system. It will support adaptive cruise control, lane keep assist, and many others. The vehicle will also feature support for reverse charging, valet parking, crab mode, and other technologies.
The upcoming Mengshi M-Terrain EV SUV will be a luxury pure electric SUV with off-road capabilities and is expected to be priced at 600,000 to 700,000 yuan (86,100 to 100,500 USD). There have not been any official communications from the brand regarding the power figures. The previously leaked documents suggest that the pure EV model will feature four motors with a combined output of 800 kW (1,070 hp) and 16,000 Nm torque. It will sport a 140 kWh battery with a 500 km range.
It can accelerate from 0 to 100 km/h in 4.2 seconds. The power figures are more than enough for off-road scenes such as slopes and dune bashing. Dongfeng will build the cars using M Tech smart off-road architecture and the MORA platform. It can manufacture SUVs, pickup trucks, and more. The platform has a special tech that enables its vehicles to have a turning radius of 5.1m.
Source – My Drivers, 163