The 20th Guangzhou Auto Show has started in China. And Jidu Automobile has presented two electric vehicles with simple names 'Robo-01' and 'Robo-02'. The second one is the vehicle that we have never seen before. Let's get acquainted with them.
We will remind you that Jidu is a new Chinese high-end EV brand. Tech giant Baidu and Geely Group founded it jointly. Jidu vehicles are manufactured in Ningbo, Zhejiang, where Geely got several plants. Worth mentioning that Geely has withdrawn from this JV recently. So now, Jidu is wholly owned by Baidu. But its EVs still use a lot of tech developed by Geely. So let's get to these exciting cars.
Jidu Robo-01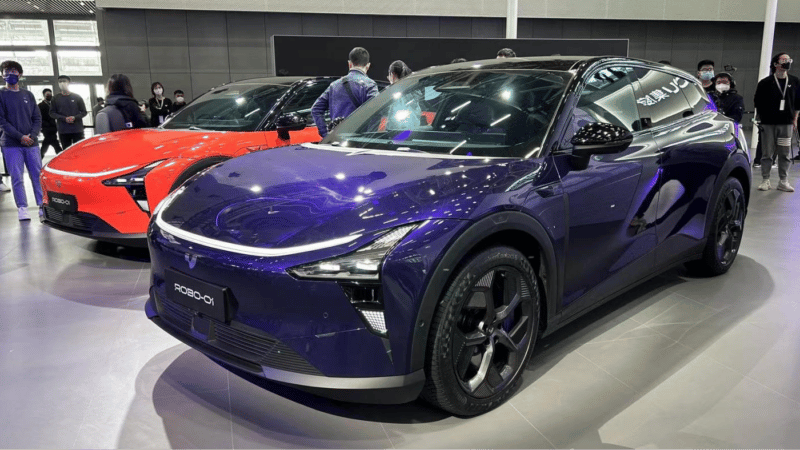 And we will start with the Jidu Robo-01 CUV. We have already seen its Lunar Edition (special version) at the Tianjin Auto Show. Now, Jidu unveiled its mass-production version. It still stands on the SEA architecture developed by Geely. The Robo-01 has a nice and clean exterior with Sci-Fi vibes. It also has an aerodynamic body shape with a low bonnet line, retractable door handles, and a slanted D-pillar. As a result, its drag coefficient is as low as 0.249 Cd. In a comparison, the Mercedes-Benz EQC has a drag coefficient of 0.28 Cd. The mass-production version of the Robo-01 got three optional colors: Orange, Gray and Purple. The white color is available for the Lunar Edition only.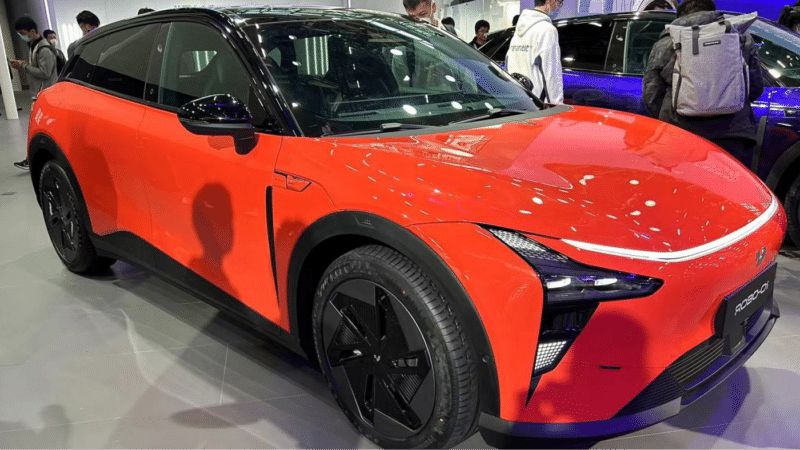 Aside from hip exterior design, the Robo-01 isn't really a practical vehicle. Its trunk space is only 555 L. But with the rear seats folded down, the trunk space can be extended to 1528 liters. As for the dimensions of the Robo-01, they are 4853/1990/1611 mm with a wheelbase of 3000 mm. The Jidu Robo-01 got a 100-kWh ternary (NMC) battery on board for 600 km of range. As for the powertrain, this EV got two electric motors for a combined power of 400 kW (544 hp), good for zero-to-hundred acceleration is just 3.9 seconds.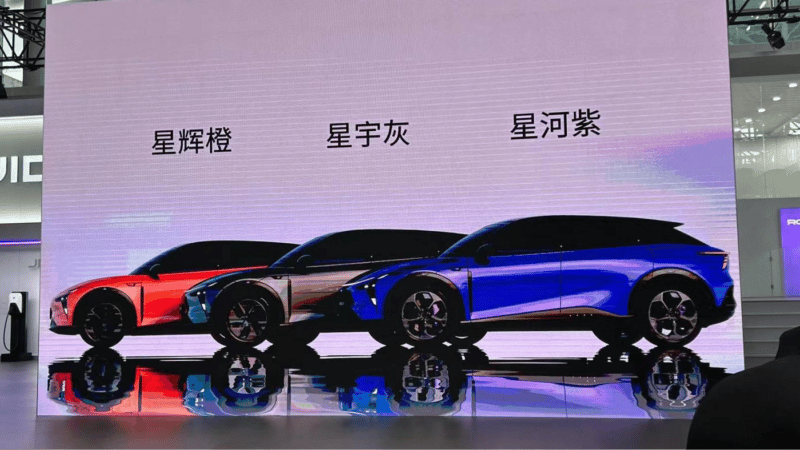 The Robo-01 is also equipped with the Qualcomm's 8295 chip as standard for a computing power of 30 TOPS. Its another exciting feature is 'Point-to-Point Autopilot' autonomous driving system developed by Baidu. According to Jidu, it will become one of the leading autonomous driving systems in China when the Robo-01 will hit the market. The price tag of the mass-production versions of the Robo-01 is unknown yet. But the Robo-01 Lunar Edition has a price tag of 399,800 RMB (57,500 USD).
Jidu Robo-02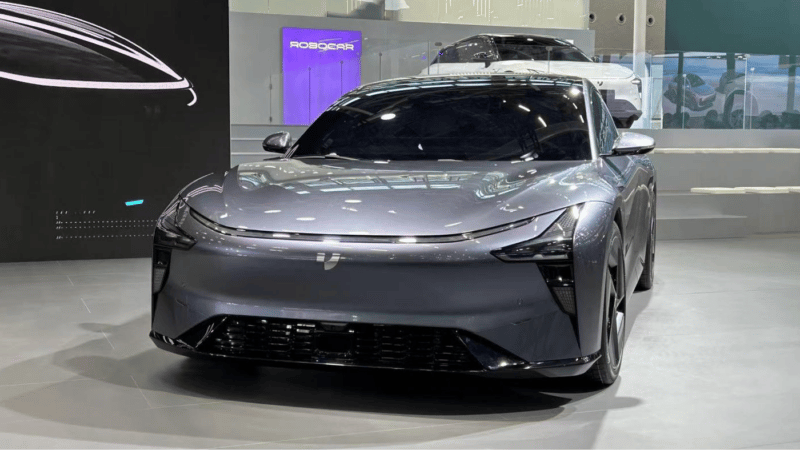 The Jidu Robo-02 is a newcomer from Baidu's EV brand. Previously, Jidu has shown this vehicle only in teaser images. And now we have finally got a chance to get acquainted with this vehicle. It is a sedan underpinned by the SEA platform from Geely. Its exterior design stays in line with the Robo-01 SUV. But we can easily see that Jidu hasn't finished with its exterior yet. The thing is the Robo-02 even hasn't got door handles yet. Of course, there is a chance that the Robo-02 won't have door handles at all, just like the HiPhi X from Human Horizons. Jidu mentioned that the Robo-02 will be equipped with the high-level intelligent driving level based on the ANP 3.0 platform from Baidu.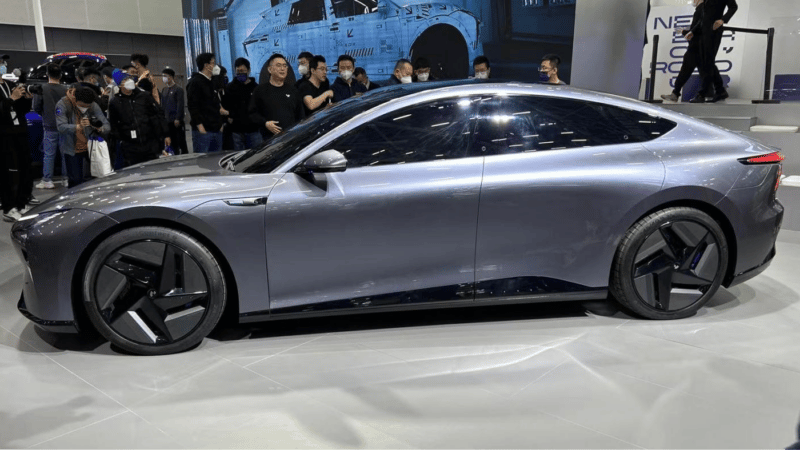 Unfortunately, we don't know much about the Jidu Robo-02 yet. But we may guess that its interior styling and powertrain will also stay in line with the Jidu Robo-01. More on Jidu vehicles as we get it.
Images: Autohome