The Baojun KiWi all-wheel drive small electric car from the SAIC-GM-Wuling joint venture was spied in China during road tests. It aims at young buyers who lives in big cities and like to go to suburbs on the weekend. It will hit the market in Q1 2023. Let's get to know this KiWi better.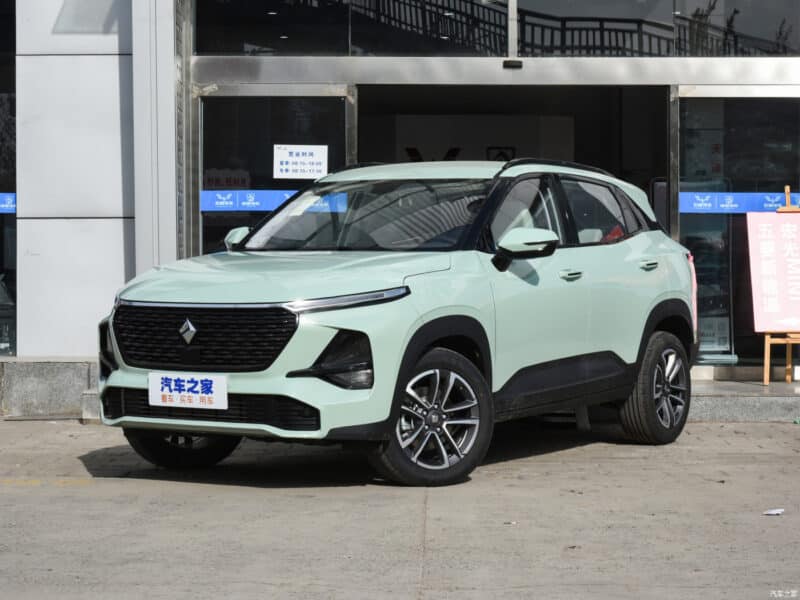 First, we will underline that the Baojun's model line currently comprises three vehicles. Two of them are petrol powered SUVs. And only one is an electric city car with a daring appearance and the name KiWi EV. In 2022, approximately 25,000 customers bought this cute electric car. It seems like Baojun is satisfied with the KiWi EV's results. Soon they will launch another car under the KiWi name. And it is the KiWi off-road EV. It seems like KiWi can become an independent brand or a line. Anyway, let's get to the fresh Baojun KiWi.
Baojun KiWi Spy Shots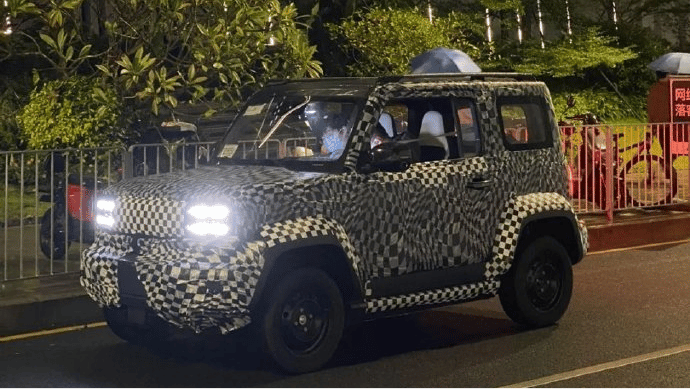 As we can see, the Baojun KiWi stays in line with the previously leaked images. It is a 2-door vehicle with a high hood line, blocky rectangular headlights and large glass area. It has quite a lot of off-road details such as wide wheel arches, big bumpers and a high road clearance. But we can see that its side view mirrors differ from official images. They've become seemingly bigger. Worth mentioning that the KiWi's windshield looks pretty flat. So its drag coefficient is likely poor and the windshield itself can be easily damaged. That isn't a great solution for an EV, but instead you get this brawny off-road look.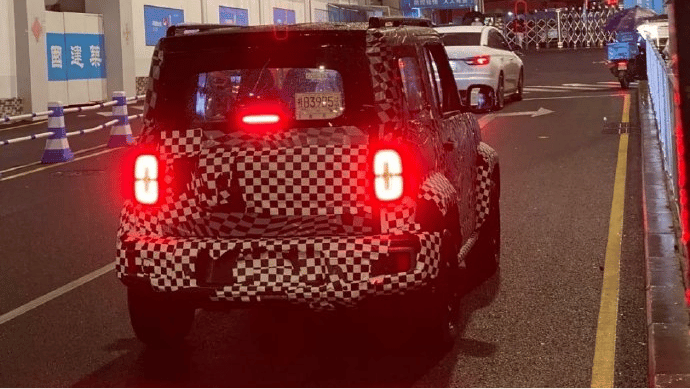 On the rear, it has taillights with round and rectangular designs. Both turn signals and reversing lights sit inside the taillights.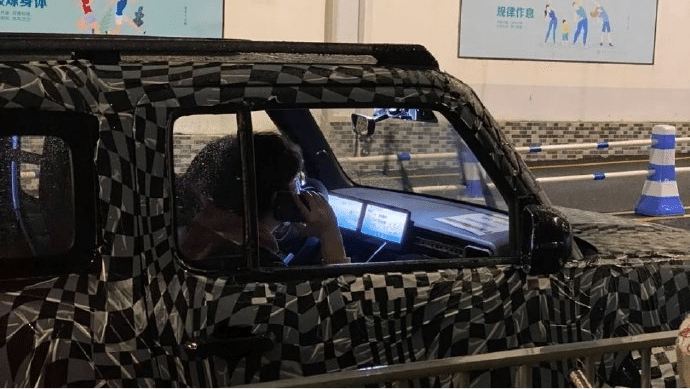 The interior of the Baojun KiWi off-roader was exposed. Previously, we have seen it only in the bunch of patent images. Now we can clearly see that it adopts the same twin screen that the KiWi EV uses. It comprises two 10.25-inch monitors. The center console of the Baojun KiWi EV got rectangular air vents. On the A-pillar from the driver's side, we can notice a Face ID sensor.
So far, we know that this Baojun KiWi off-roader will be equipped with two electric motors and a combined power of around 110 hp. Its dimensions are yet to be revealed. Anyway, we are looking forward to get more info on this vehicle soon as its launch is scheduled to Q1 2023. More on this cute EV as we get it.
Source: Weibo