The Mengshi M-Hero 917 is a high-end off-road NEV from Dongfeng. It is based on the M-Terrain concept car, unveiled in 2022. Recently, the M-Hero 917's specs were unveiled by the Chinese MIIT. This SUV has EV and EREV versions and over 1,000 horses. Let's get to know it better.
All You Should Know About Menghi/Warrior/M-Hero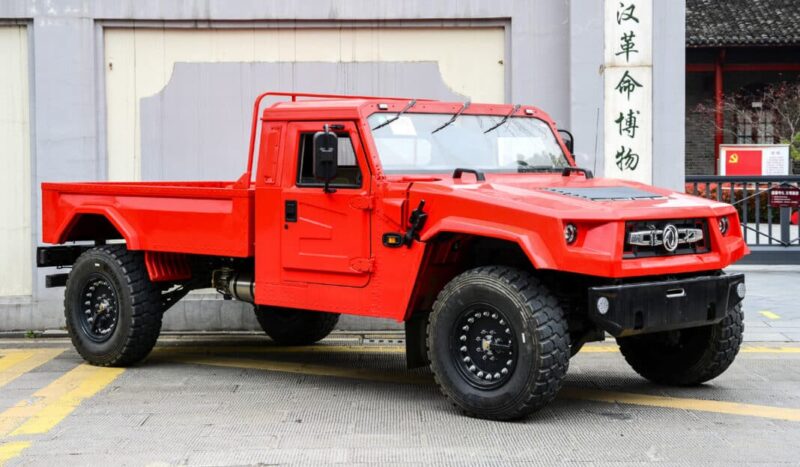 First, let's crack on with a brief story of the M-Hero 917. It derives from a Dongfeng's long-running military vehicle series called 猛士 (Mengshi, Warrior). In 2021, Dongfeng launched its civilian variant, called Warrior M50. It is a huge pickup truck with a diesel engine. It looks like Chinese customers were highly interested in this vehicle. So Dongfeng decided to develop a whole series of these petrol beasts. One of them, the M20, has been recently spied in the wild in China.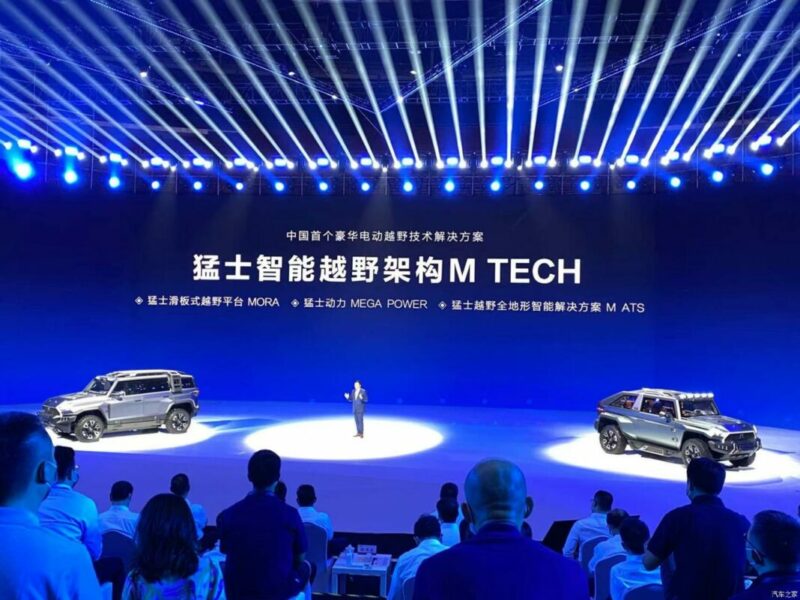 Aside from the petrol-powered series, Dongfeng also decided to create a stand-alone NEV brand. It was launched in 2022 under the 猛士 (Mengshi, Warrior) name. It looks like its international name is 'M-Hero'. This brand has revealed with two concept cars: M-Terrain SUV and M-Terrain Pickup truck. They are based on the MORA platform that can be equipped with four electric motors. M-Hero shared that its first vehicle will hit the market this year. It will be assembled in a new plant in Hubei province. Its first vehicle's sales volume should reach 1,500 cars per year.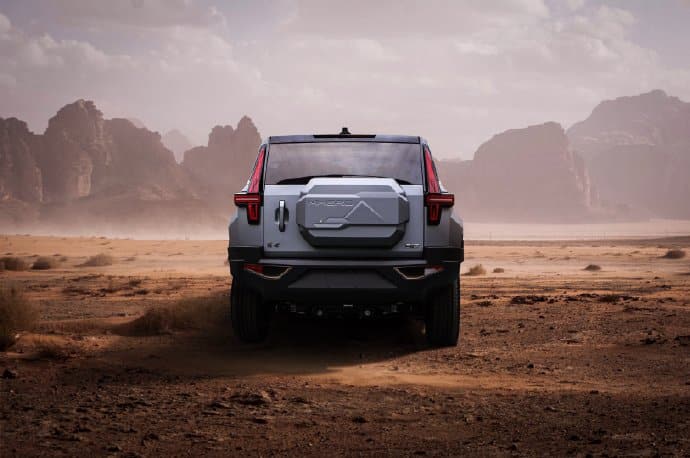 Not so long ago, M-Hero shared some official images of their first production vehicle, called 917. Its exterior stays in line with the M-Terrain concept car. And now, it has appeared in the MIIT Announcements.
M-Hero 917 Specs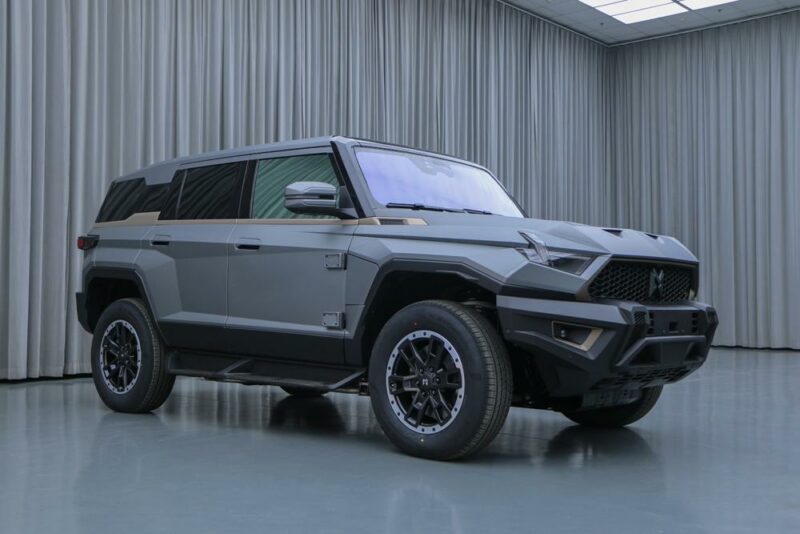 The styling of the M-Hero 917 is similar to the official pictures. As for the dimensions, this SUV appeared to be smaller that we have previously thought. Its dimensions are 4987/2080/1935 mm with a wheelbase of 2950 mm. It might look huge because of the comparatively small wheels, they are 275/65 R20. According to the MIIT, the 917 has got five seats. Its approach and departure angles both are 31 degrees. As for the curb weight of the M-Hero 917, it lies in 3,130 – 3,293-kg range depending on the powertrain type. So it is an extremely heavy beast. As for the gross weight, it reaches 3,740 – 3,800 kilos.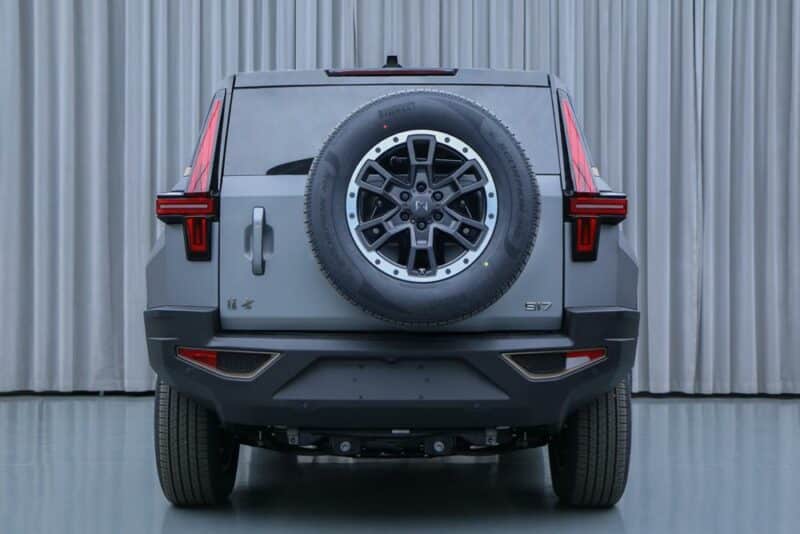 Speaking about the powertrain of the M-Hero 917, it can be EV and EREV. The all-electric version of the 917 got four electric motors with a combined power of 800 kW (1,088 hp) and a combined torque of 1,400 Nm. As for the battery, it is ternary (NMC) manufactured by CATL. Previously, it was reported that its capacity will reach 140 kWh. So we may guess that it is a CATL's Qilin battery that gets viral among automakers. Despite its impressive capacity, the M-Hero 917's range is only 505 km, because of the massive weight of this SUV.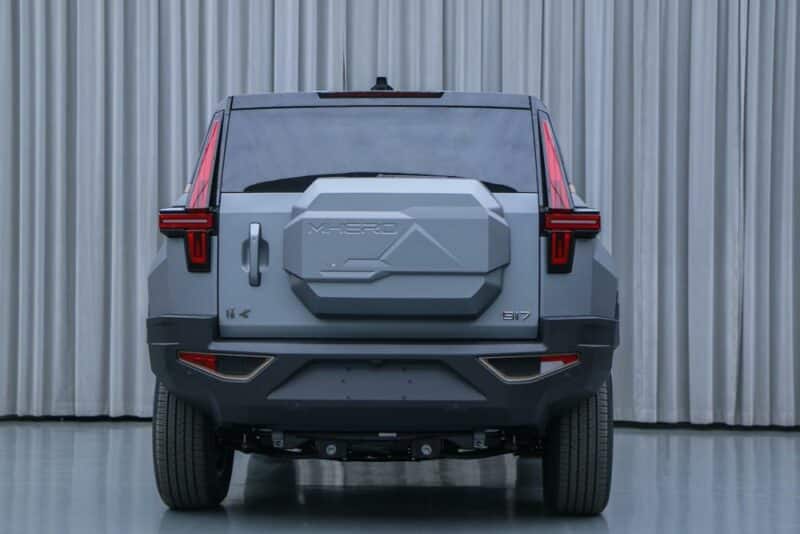 The EREV version of the M-Hero 917 got only three electric motors: two on the rear axle and a single e-motor on the front one. As a result, its combined power and torque decreased to 600 kW (816 hp) and 1,050 Nm, respectively. The 1.5-liter four-cylinder turbocharged petrol-powered engine for 145 kW (197 hp) hides under the hood of the 917. Since it is an EREV, the ICE here only powers the battery. Speaking of a battery, it is also manufactured by CATL. Its capacity is 66 kWh. With it on board, the 917's mixed range reaches 800 km.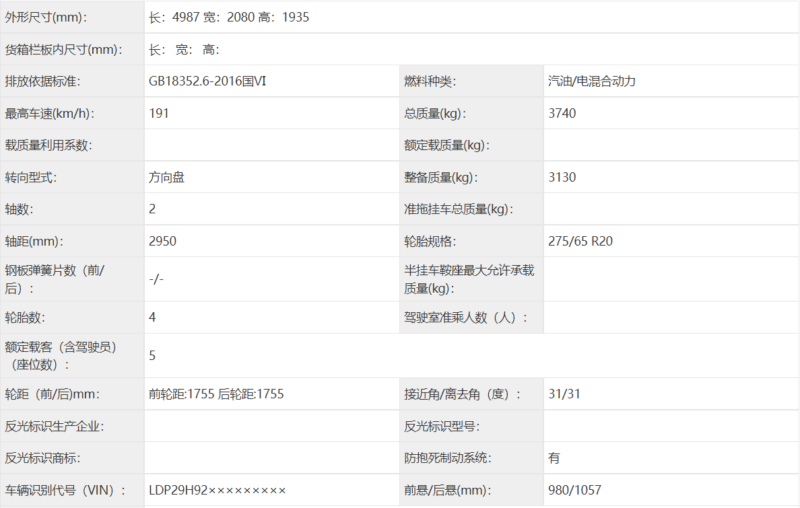 M-Hero 917 Price and Competitiors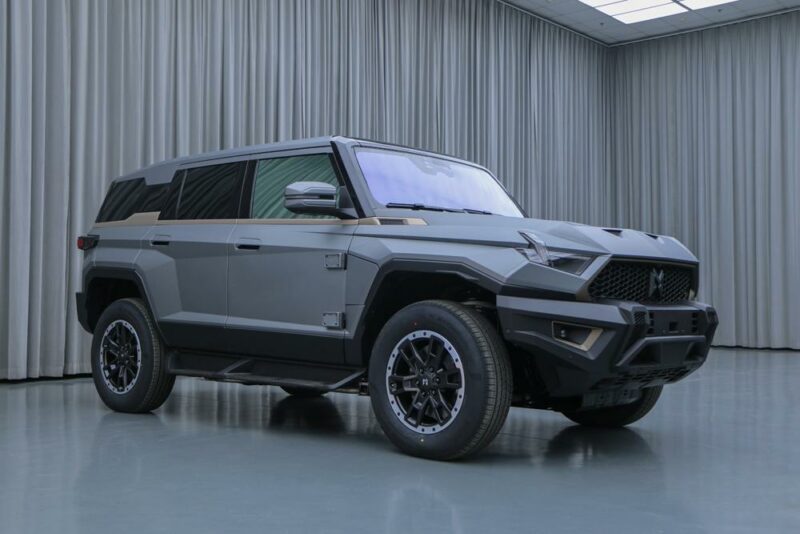 The M-Hero 917 will hit the Chinese market this year. Its price tag will start from 700,000 RMB (103,700 USD). The 917 is going to rival the Yangwang U8 from BYD. These vehicles both have four electric motors and brutal off-road capabilities. But the U8 seems to be more luxurious. Moreover, it will be a lot longer than the M-Hero 917. Other competitors of this SUV are possibly the upcoming Mercedes-Benz EQG. More on the M-Hero 917 as we get it.  
Source: MIIT