The BYD Seagull electric four-door city car was spied in China in pink color. This version will be focused mainly on female customers. The Seagull will hit the market in April this year with a price range of 60,000 – 100,000 RMB (8,860 – 14,770 USD). Let's get to know it better.
BYD Seagull Spy Shots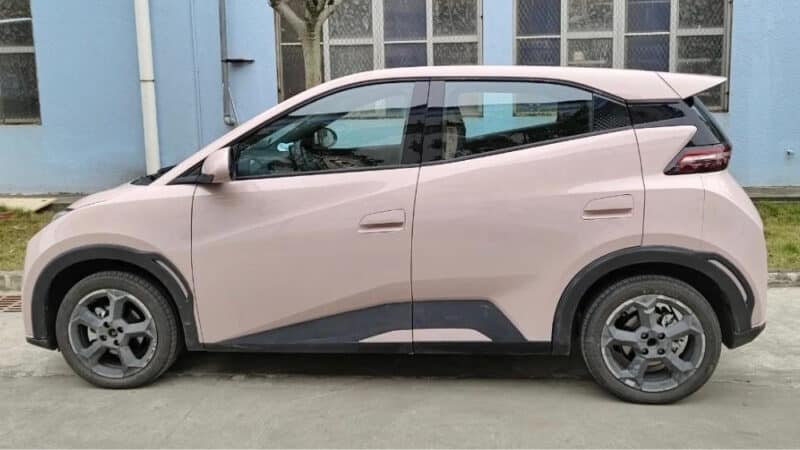 The Seagull's exterior looks nice and clean, with a sloped bonnet line and windscreen. It has plastic trim in the lower part of the body and a roof spoiler. Its front end also got two trapeze-shaped headlights and a bumper with air vents' imitation. And of course, this vehicle is finished in fine pink color. It seems that this trim level will be aimed at female buyers.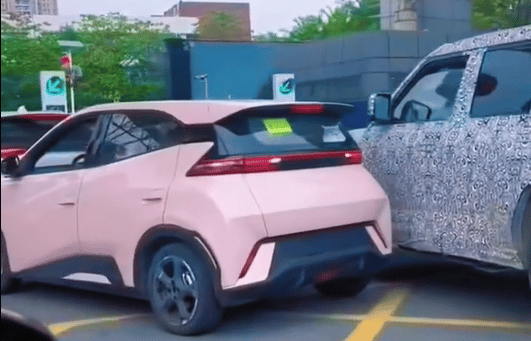 Recently, the same vehicle has been seen near the huge Yangwang U8.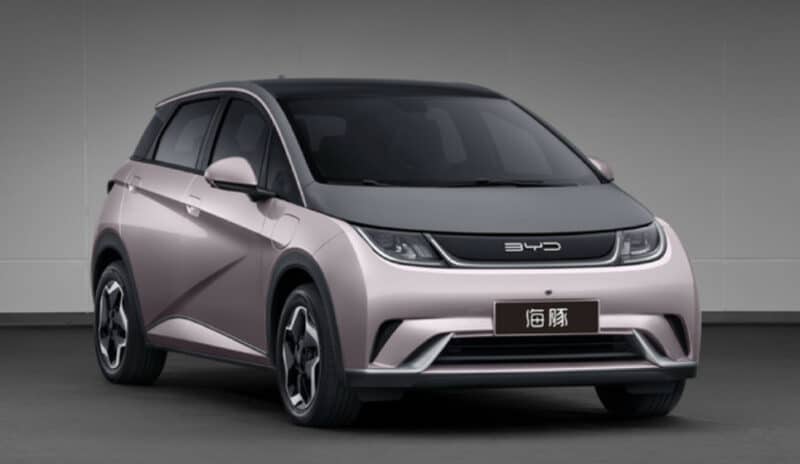 We should mention that the BYD Dolphin has the same body color. In the Chinese market, it is called 噗噗粉 (Pu Pu Fen, Heart beating pink). The Dolphin with this exterior goes standard with pink interior. So this Seagull can also have the same pink interior. Moreover, it seems that the Seagull can adopt other Dolphin's body shades. We will remind you that the Dolphin 2023 also got Cheese Yellow, Delan Black, Atlantis Gray and Taro Purple colors (and White color that we have seen earlier).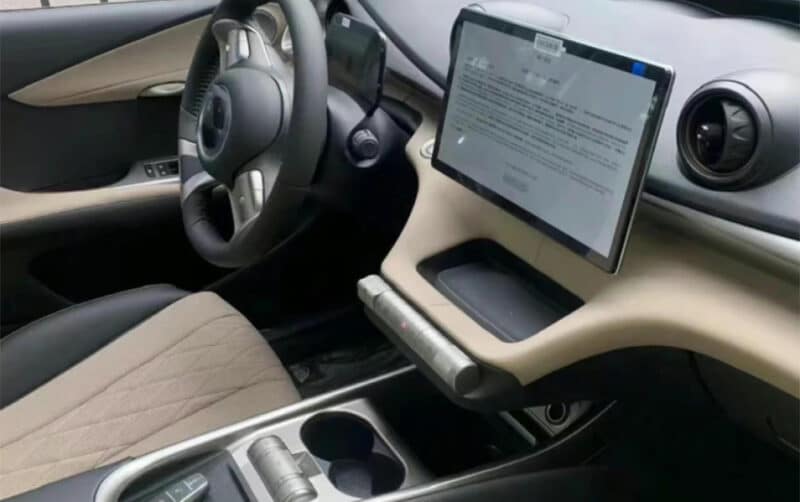 Speaking about the Seagull's interior, it stays in line with the BYD Dolphin. It has a floating central control screen and a small-sized instrument panel. Under the main screen, we may see a special phone pad and a block of physical buttons. Its center tunnel got two cup holders, and a hidden compartment.
BYD Seagull Specs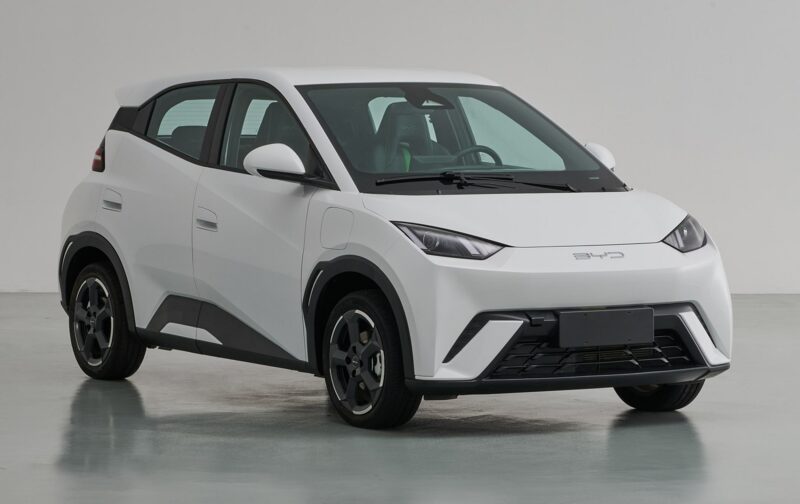 The BYD Seagull was recently exposed by the Chinese MIIT. Its exact dimensions are 3780/1715/1540 mm with a wheelbase of 2500 mm. For a comparison, it's 345 mm shorter, 55 mm narrower and 30 mm lower that the BYD Dolphin. The Seagull can be equipped with optional LED headlights. It has an LFP battery on board made by FinDreams, a company under BYD. Its capacity is unknown, but previously there was information that the Seagull's battery capacity will reach 30.7 kWh. As for the electric motor, it is TZ180XSH for 55 kW (75 hp). Its price tag is expected to be around of 60,000 – 100,000 RMB (8,860 – 14,770 USD). It will hit the market in April 2023. We will keep an eye on the Seagull, so stay tuned!