The Lotus Envya sporty electric sedan was once again spied in China, with cameras instead of rearview mirrors. Not so long ago, the Envya was tested in cold temperatures in the north of China. At the same time, it continues to undergo road tests in regular cities. Let's get to know the Lotus Envya better.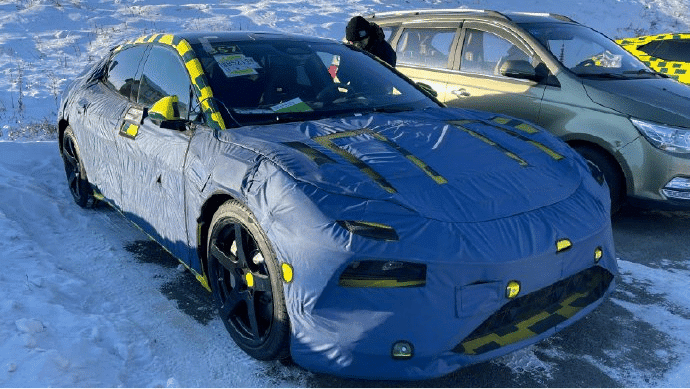 We will remind you that the Lotus Envya was previously known as Type 133. It is a four-door electric sedan, underpinned by the EPA (Electric Premium Architecture) which is based on Geely's SEA platform. In case that some of our readers haven't been keeping up with Lotus, we will clarify a bit. Currently, Lotus is owned by Geely Group that has drastically changed its market strategy. Now, Lotus has switched to EVs, which developing and manufacturing take place in China. Its first mass-production EV is the Lotus Eletre SUV. For this year, Lotus is working on a one more vehicle. Of course, we are talking about the Lotus Envya.
Lotus Envya Spy Shots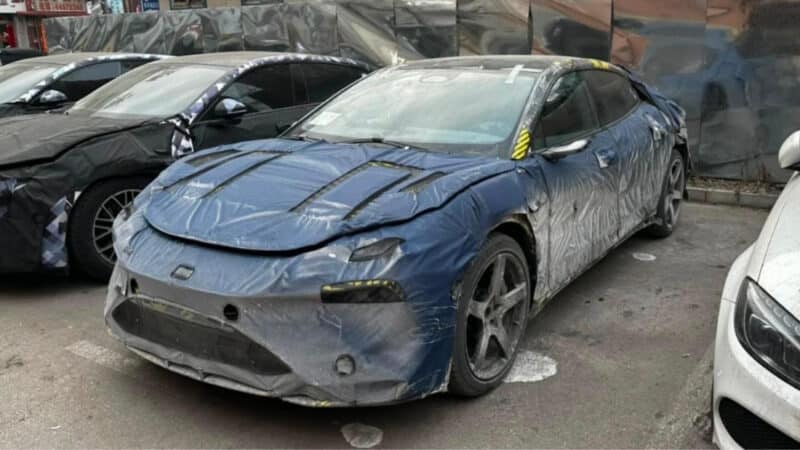 As we can see in spy shots, the Lotus Envya is still covered by thick camouflage. But we can still see some features of its exterior design. First of all, the Envya got a long, sloppy bonnet. In the lower part of its bumper, we can see an active air intake, similar to the Lotus Eletre. It seems that Lotus engineers did their best to reduce the drag coefficient of this sedan. The Envya's running lights and headlights also stay in line with the Eletre SUV.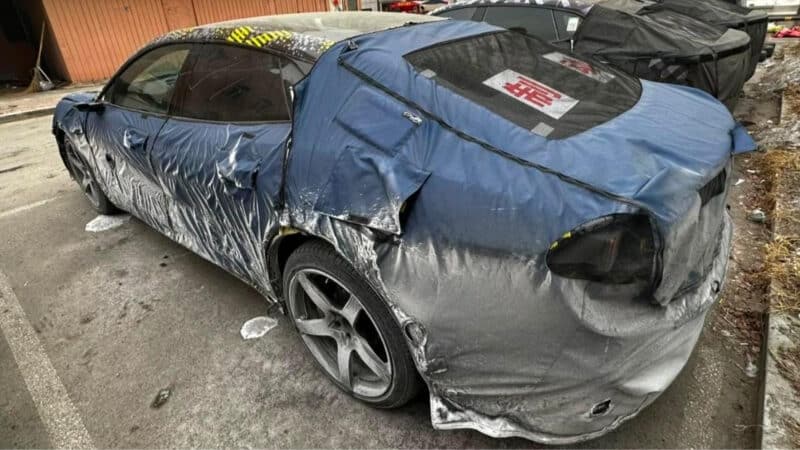 From the back, there is not so much to point out. But we can highlight a funny thing that we have discovered. It looks like the brake lights of this Envya aren't working. On the rear windscreen, we can notice an inscription that says "制动" (Brake). It must be a lot of fun to drive behind this vehicle in the city.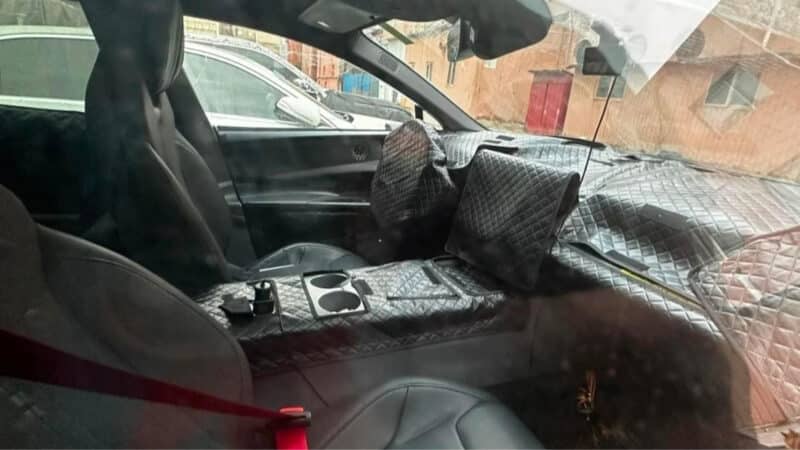 The interior of the Envya is also covered with camouflage. But we have covered it previously. It has a large floating screen, a strip display behind the steering wheel, sporty seats, and red seatbelts. The second row of the Envya got two independent seats.
Cameras Instead Of Mirrors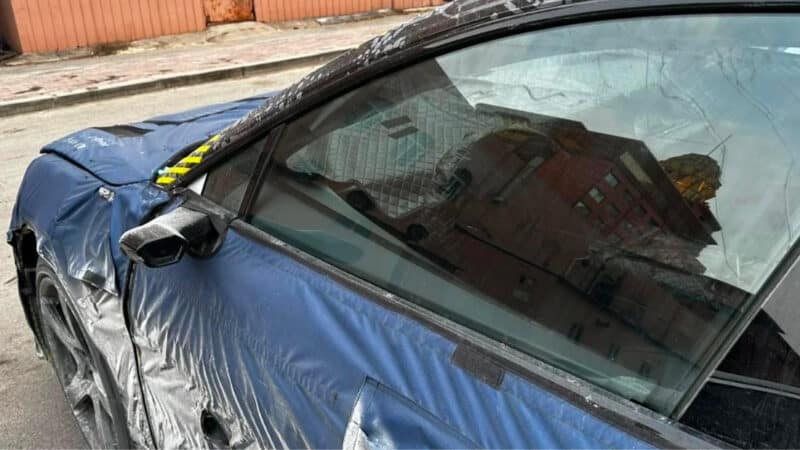 And there is one more thing that we have left for last. The spied Envya has no rearview mirrors. Instead of them, it got rear view cameras that are illegal in China at the moment. But this rule will be canceled on July 1. Lotus has already started to take orders for the Eletre SUV with rear view cameras. Their deliveries will start right on July 1. And now we have unveiled that the Envya will also get those hip cameras that will also reduce its drag. So it is highly likely that the Envya will be launched some time after the regulation will be canceled. So we will eagerly wait for its launch in H2 2023.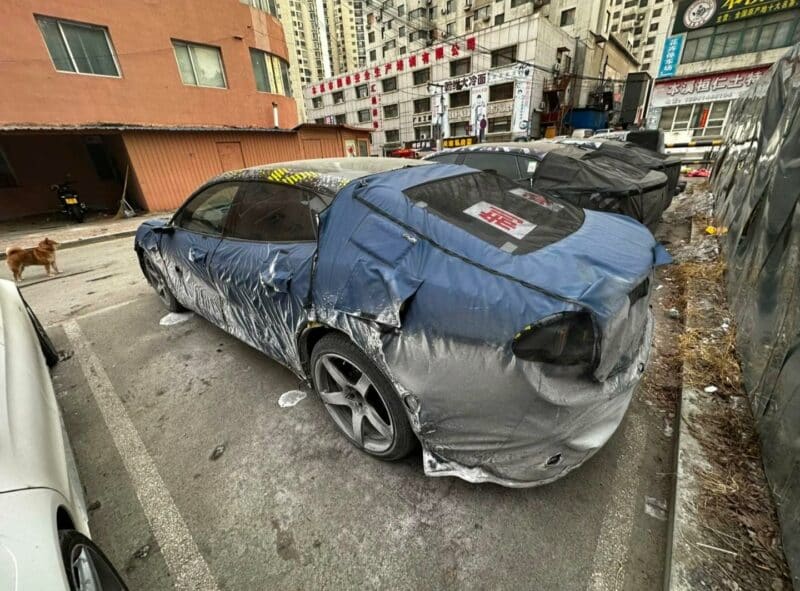 Specs of the Lotus Envya are unknown, but Chinese media speculate that its powertrain will be similar to the Eletre. So the entry-level Envya will be equipped with two electric motors for 612 hp and 710 Nm. As for the top trim level, it will have three electric motors for 918 horses and 985 Nm.
Source: Weibo