According to CPCA, BMW delivered 44,344 BEVs in China in 2022, the number in 2021 was 22,684 – up 95% on the year. 93% of them are iX3 and i3 (eDrive35L). In the China BEV market, BMW ranks 18 with a market share of 0.93%.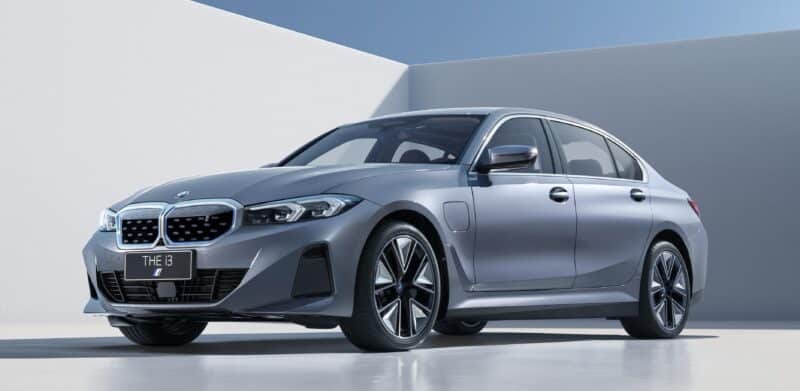 Don't confuse the BMW i3 eDrive35L and the 2013 BMW i3 hatchback. The BMW i3 eDrive35L is an electric sedan launched on the Chinese market in April 2022. It is powered by a single electric motor (rear-wheel drive) with 210 kW (286 hp) and 400 Nm of torque. With the 70.3 kWh battery, the i3 can run up to 526 km (CLTC).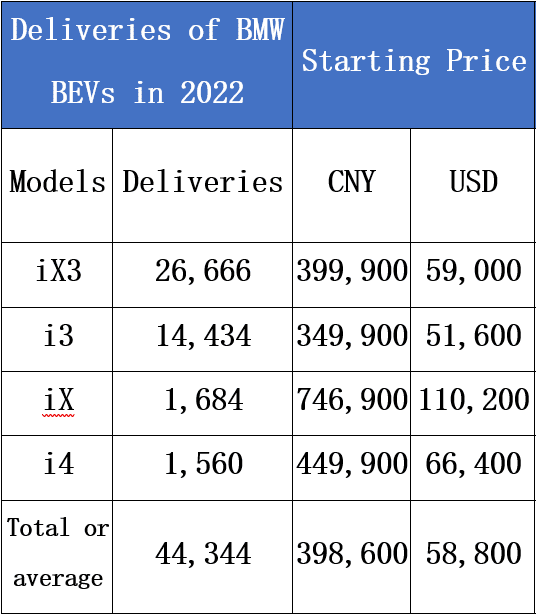 In the first ten months of 2022, BMW's BEV sales were really low. From November to December, it offered great discounts, with a discount of more than 20% in some areas, so the sales increased significantly.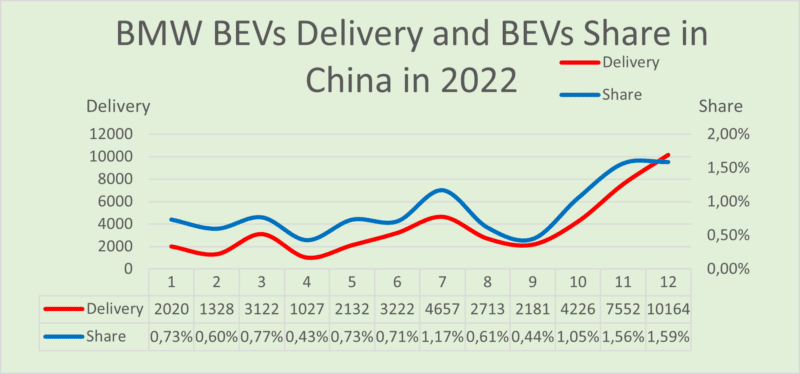 In 2022, BMW delivered more than 760,000 cars in China, among them, BEVs account for 6%, far below the average level, which is 23% in China. BMW iX3 accounts for the major proportion, and about one-third is i3. BMW iX and i4 account for less than 8%. Obviously, the new i3 is more attractive to consumers, and iX and i4 are too expensive for many consumers to buy them.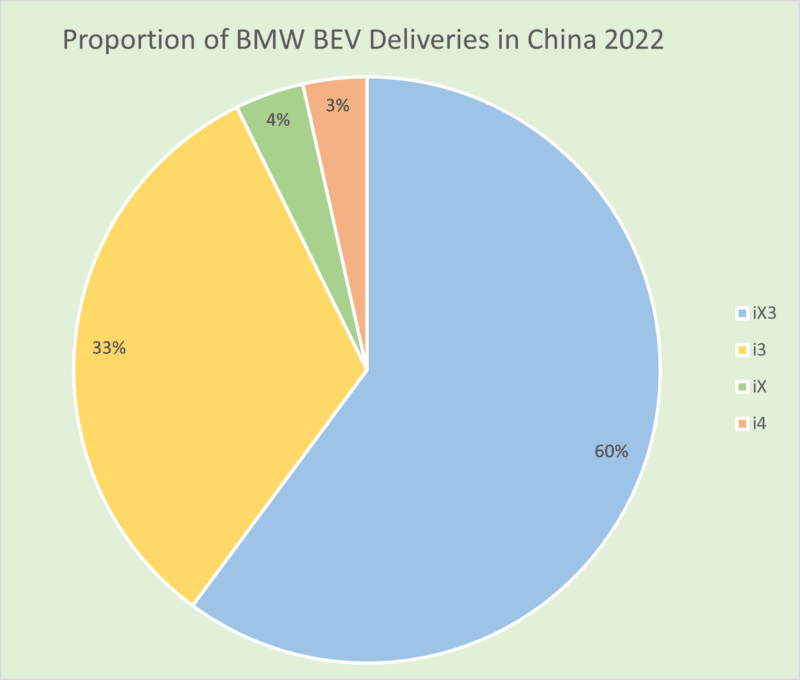 BMW's rival Nio, which competes with BBA (BBA is in China generally used as an abbreviation for luxurious German carmakers Benz, BMW, and Audi), delivered 122,486 vehicles in 2022 in China, increasing by 34.0% year-over-year. And for example, HiPhi X, an eccentric high-end EV from Human Horizon and iX competitor with a price between 620,000 – 890,000 yuan, sold 4346 cars in 2022.
Under the attack of Tesla, BYD, and other Chinese brands, BMW's EV is far less popular than its fuel car in China. Also, the recent price war, which Tesla started with a radical price cut at the beginning of January, will add another headache to the BMW China EV unit. If BMW can't launch more competitive products or change its sales strategy, it will lose its market share, and continuous discounts and price cuts will not fundamentally solve the problem, only price cuts will damage its brand value. Finally, all of that is not only in China but globally.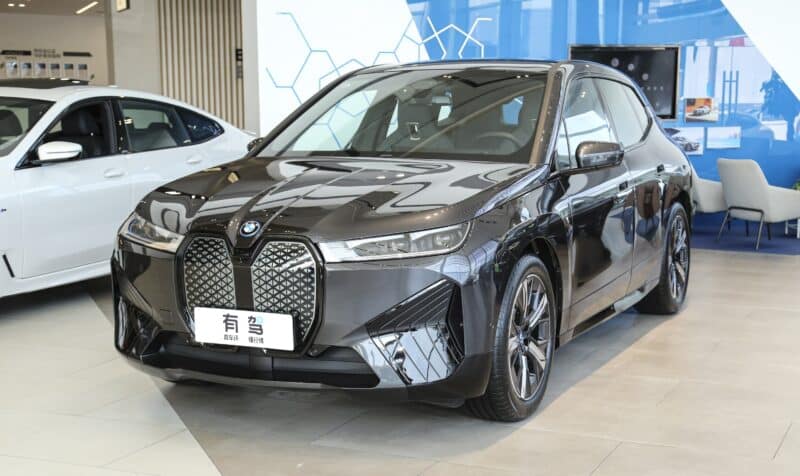 Source: CPCA