The Wuling Bingo four-seat electric hatchback will hit the Chinese market in March this year with a price tag starting from 70,000 RMB (10,300 USD). This vehicle will become a strong rival for the upcoming BYD Seagull.
Some Basics About The Wuling Bingo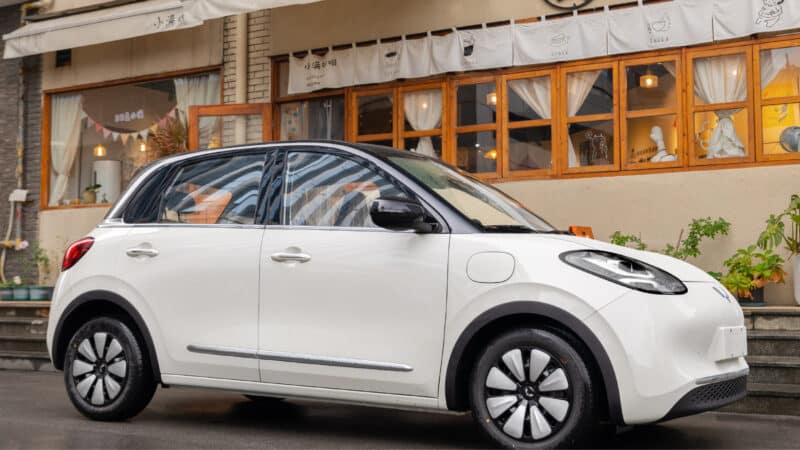 We have covered the Wuling Bingo several times. It is a new EV from the SAIC-GM-Wuling joint venture. Previously, this JV has launched the Hongguang Mini EV two-door hatchback that became a huge success in China. Now, they want to invade a new segment of electric four-door vehicles. We will remind you of some of the Bingo's specs. Its dimensions are 3950/1708/1580 mm with a wheelbase of 2560 mm. As for the powertrain, it has two options for 30 kW (41hp) and 50 kW (68 hp). As for the batteries, there will also be two options: for 17.3 kWh and for 31.9 kWh.
Wuling Bingo Launch Date And More Details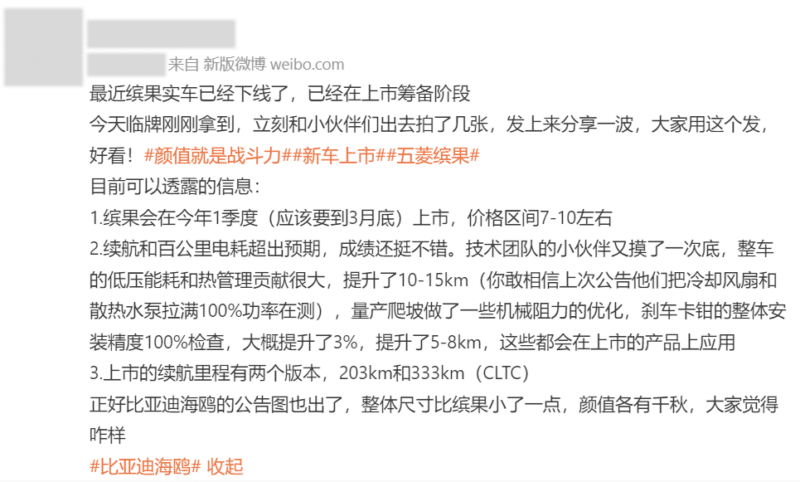 Recently, we have found a Wuling employee's Weibo (Chinese social media) account. He often shares there some of Wuling inside information. According to him, the Wuling Bingo will be launched on the Chinese market by the end of March with a price range of 70,000 – 100,000 RMB (10,300 – 14,700 USD). He has also compared the Bingo's specs with its main competitors, so now we know more about them.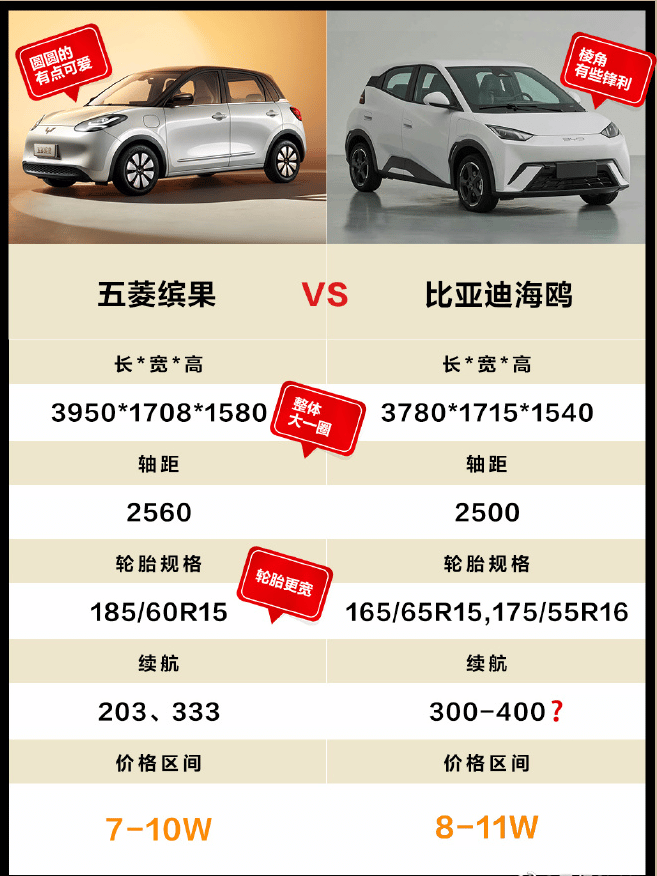 Let's start with one of the hottest electric hatchbacks that is coming to the Chinese market this year. Of course, we are talking about the BYD Seagull. According to the Wuling employee, the Bingo is bigger and less expensive. But the Seagull has way more driving range. Speaking of the Bingo's driving range, it was officially exposed by this employee. It will reach 203-333 km, depending on the battery option. He has also unveiled the Bingo's energy consumption rate. It appeared to be 9.58 kWh/100km with the 31.9-kWh battery. It is less than the energy consumption of Neta V and Leap T03.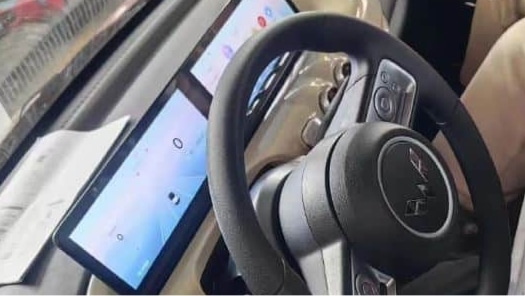 Of course, this employee wants to show the Bingo in the best light. We can underline that its entry level trim won't be so good at all, with a weak electric motor, a small battery, and a small single monitor instead of the top version's twin screen. But it has real chances to rival any EV of his segment in China. We know that the SAIC-GM-Wuling JV can make hot selling vehicles. We will keep an eye on the Wuling Bingo, so stay tuned!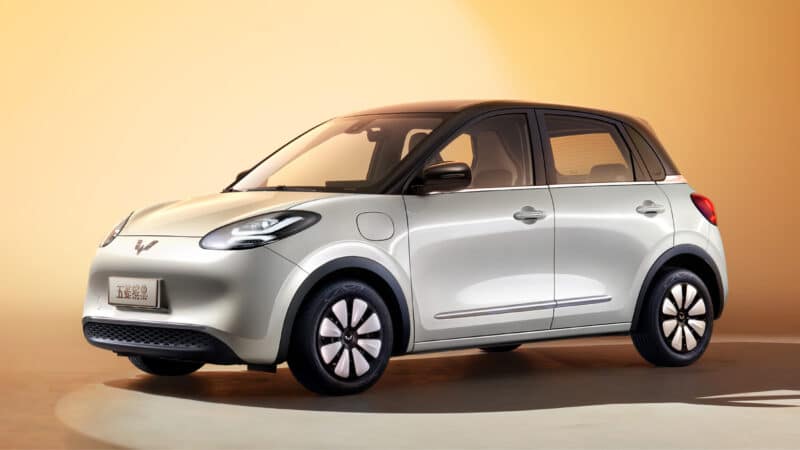 Source: Weibo