New spy shots of a large Hongqi L-series sedan, probably the successor of the Hongqi L5. The enormous car was seen on a mountain road, still heavy camouflaged, so launch is likely still some time away. The L-series consists of the top-end Hongqi sedans and SUVs.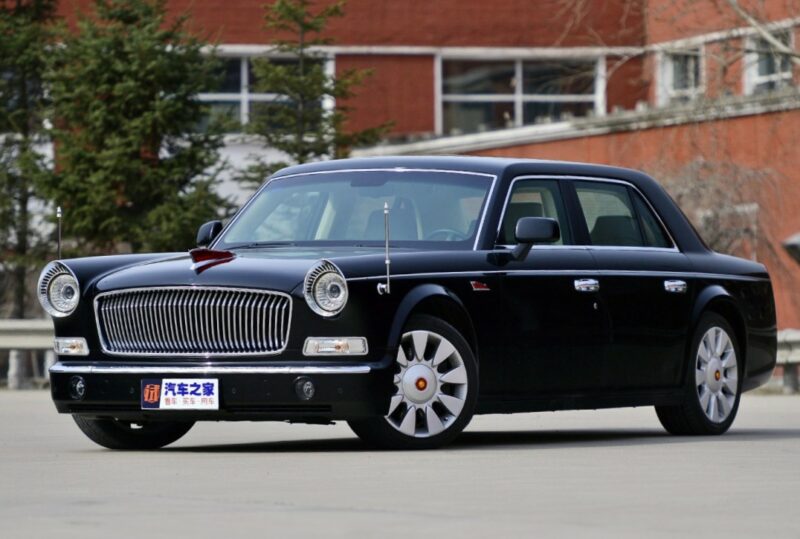 This is the Hongqi L5. It launched way back in 2014. It was based on the L7 and L9 state limousines. The L5 has been on and off the market, with very low production numbers. It is not on the market at the moment. When it was sold, it was available with a 380 hp 4.0 V8 turbo and a 408 hp 6.0 V12. The former was mated to a 8-speed automatic, the later to a 6-speed automatic. Both were four-wheel drive. Price started at 6 million. Size: 5555/2018/1578, 3435.
The shape of the L5 harks back to the original Hongqi CA770 state limousine, launched in 1966. The headlights especially are a design feature that has remained on the large limousines from the 1960's until the 2014 L5. However, for the new car Hongqi is making a change: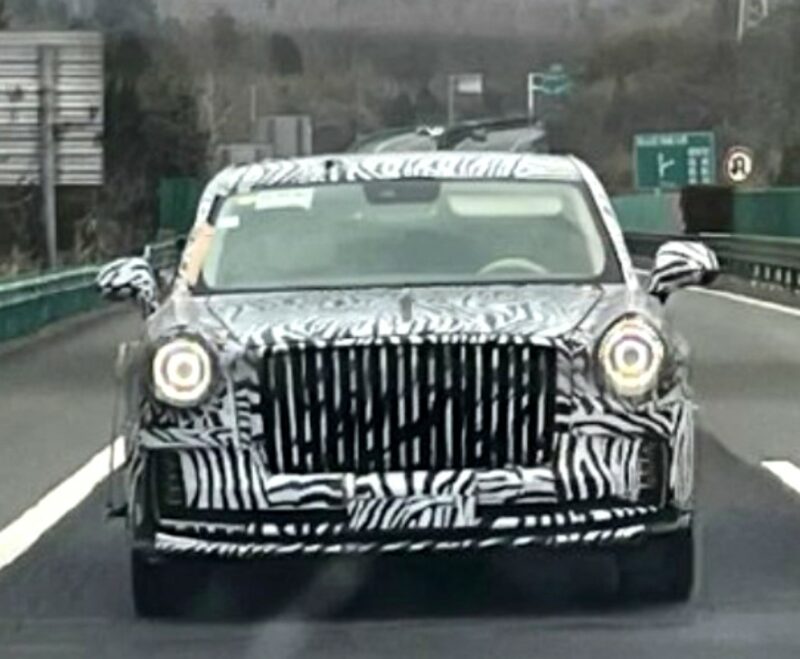 The shape of the light units itself is still the same, but the lights have gone full LED. Even wilder: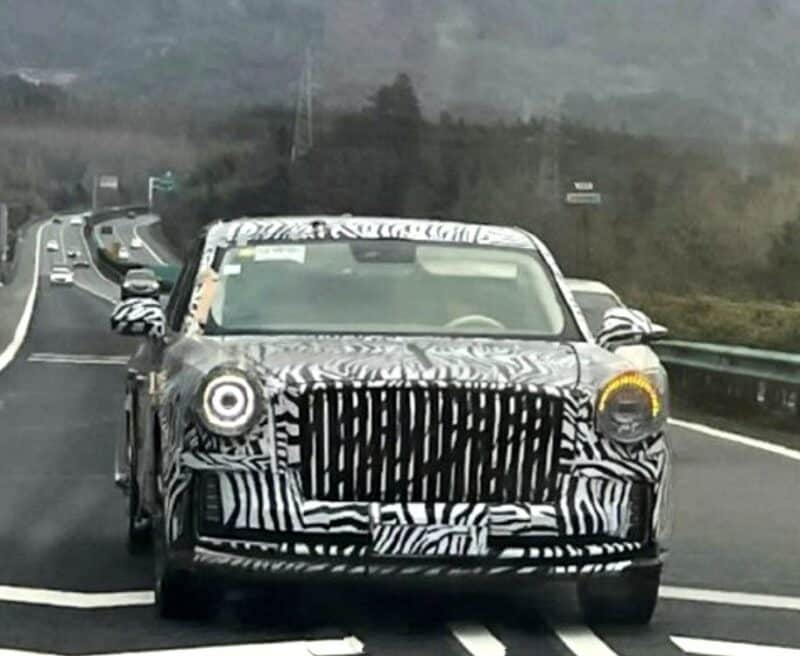 The top part of the light, which had tiny vents on the CA770 and L5, is now the indicator. That breaks with tradition but it looks very cool. We can also see that the grille gets much larger and much higher compared to the current L5. Hongqi has a thing for fitting ever bigger grilles on their cars,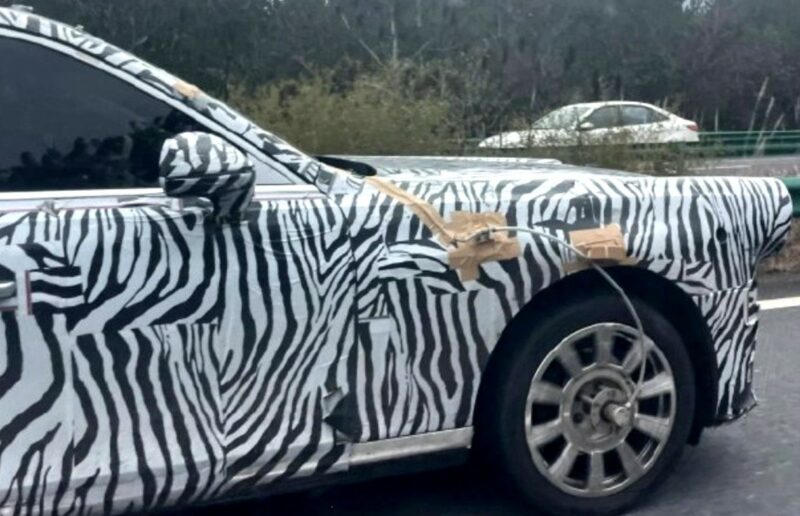 The side shot shows a very raked windscreen, way more raked than on the current L5. Hongqi is probably trying to lower drag by just a little bit. The front overhang is short with the wheel close to the corner, but the space between the wheel and the front door is large. This makes the proportions a bit odd. Also see…

… this earlier spy shot. The vehicle appears to be at least 5.5 meters long with an extra wide rear door and a third-side widow, which the current L5 doesn't have.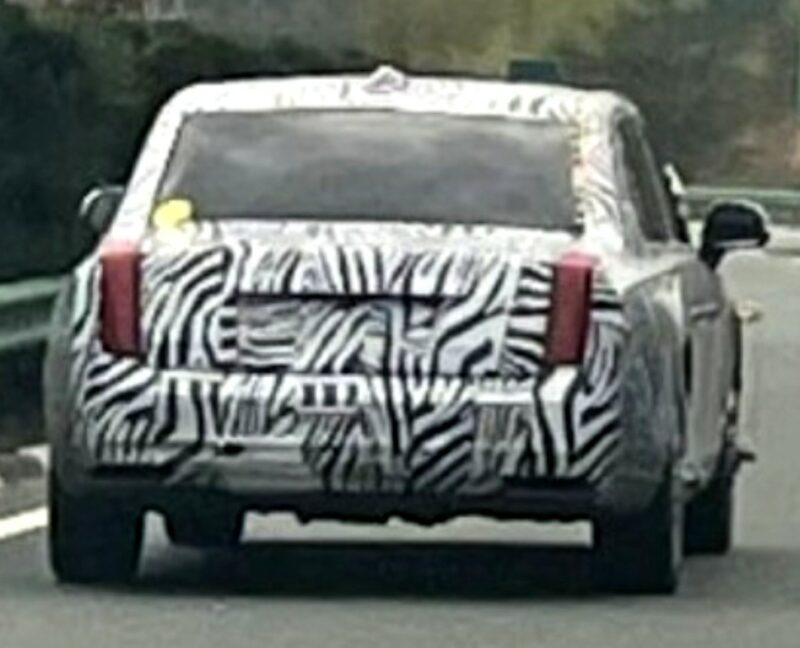 The new L5 will get the same V8 engine as the Hongqi LS7: 4.0 liter, turbocharged, with an output of 360 hp and 500 Nm. Transmission will be an 8-speed automatic. Launch on the Chinese car market is expected for Q4.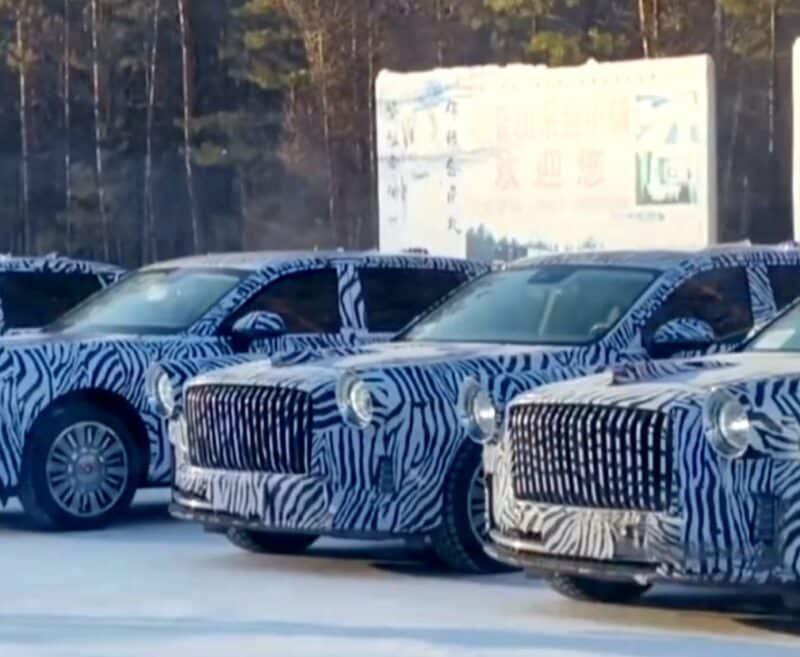 Two more test cars in a snowy landscape. Well, Hongqi is based in ice cold Changchun, so I guess their cars can withstand a winter test.
Spy shots via: Weibo/李冰若liberty. Current L5 via Autohome.