This is the updated Hongqi HS5 SUV, and it finally got just what it needed: a bigger grille. The grille is indeed so enormous it basically obscures the rest of the car. It has so much shine it nearly melts the snow surrounding the vehicle. Hongqi's headquarters is up north in Changchun, ice cold and snowy the entire winter long.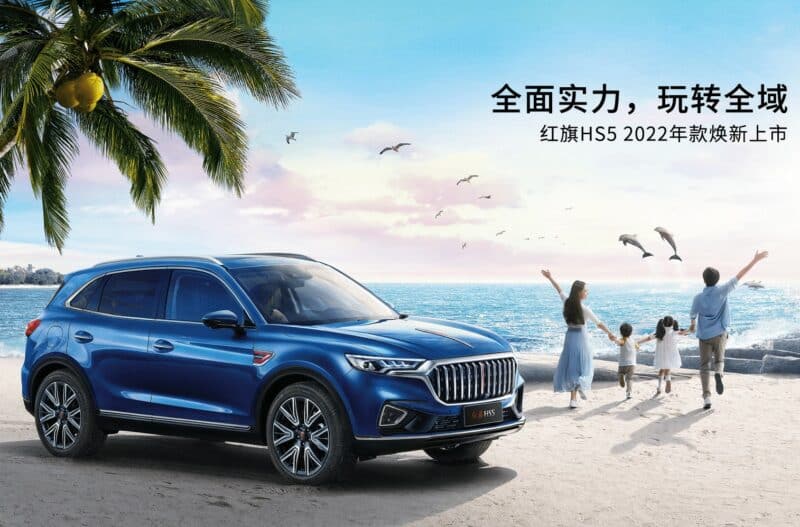 This is the current Hongqi HS5, seen here on a lovely factory photo. The good car stands on a beach under a palm tree with the a modern-two kid family (see, BAIC?) and dolphins in the background. The HS5 debuted in 2019, and it does have a substantial grille with proper bling. But a 2019 grille ain't good enough for 2022. So here we are.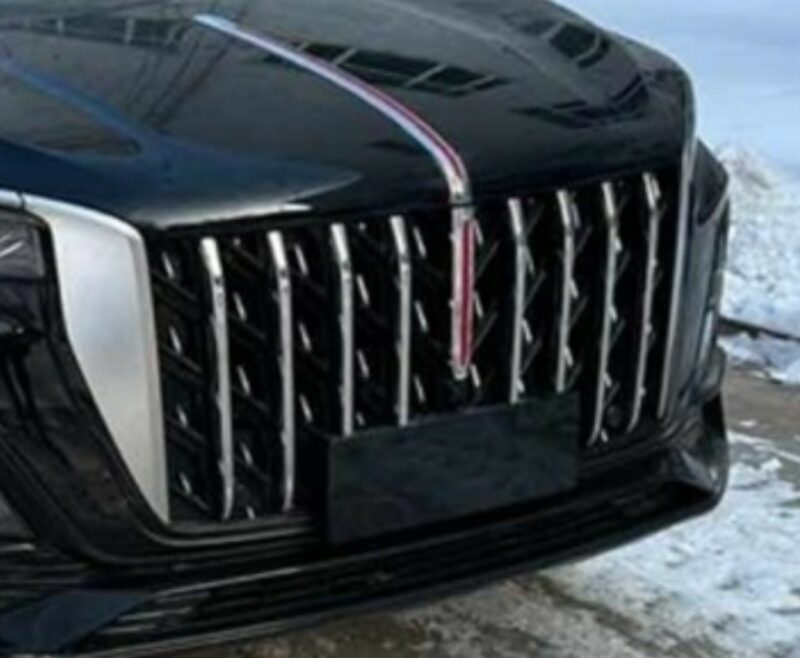 The grille comes with large side blades, eight vertical bars, and a Hongqi 'Red Flag' ornament that runs from the hood to the center of the grille. The new design may be over the top but it does bring the HS5 in line with other recently launched Hongqi cars like the Hongqi H6 sedan and the Hongqi HQ9 MPV.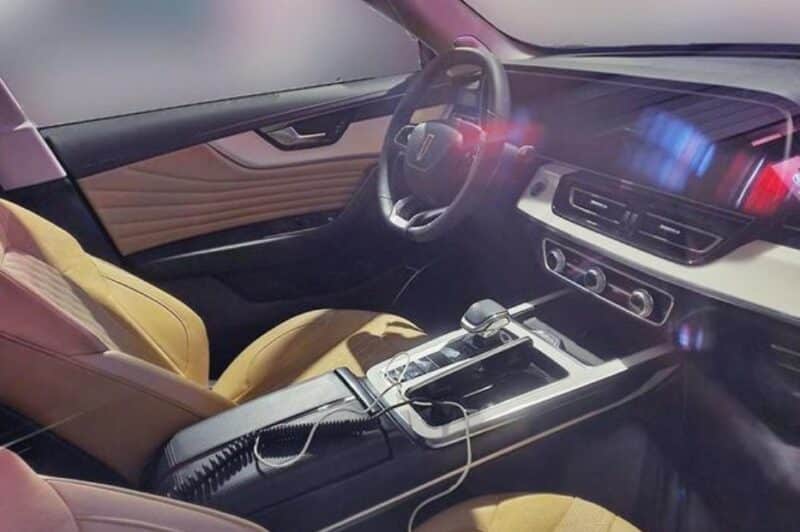 A spy shot of the interior of the updated Hongqi HS5. The main screen and the center tunnel both gets a new design. But the most remarkable update is the addition of physical havac controls. The current HS5 has touch-sensitive haptic havac controls: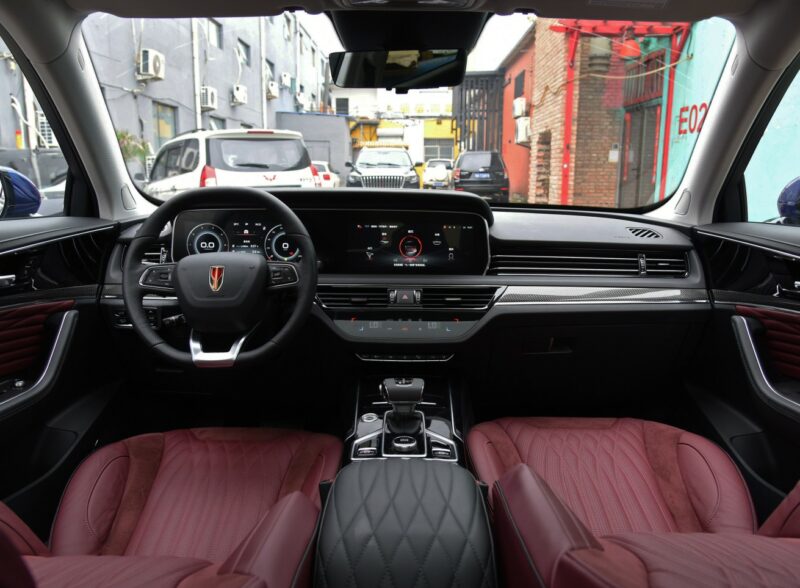 These are as unloved in China as everywhere else, so I guess that's why Hongqi decided to go for physical controls. A step back, in a way, but probably a good one.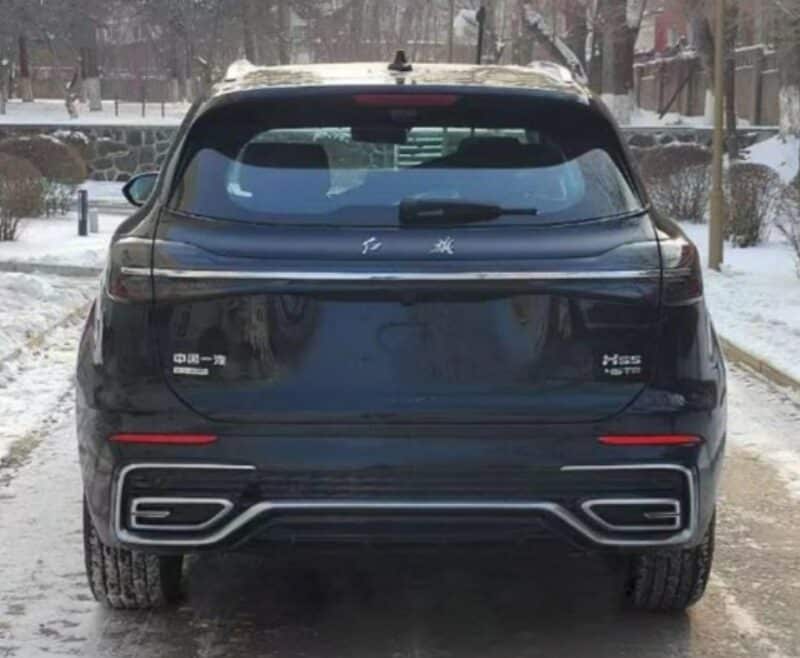 The rear gets new 'smoked' light units, a longer vertical bar connecting these units, and a new lower bumper design with fake exhaust pipe tips. Power comes from a 2.0 turbocharged four-cylinder petrol engine with 251 hp, plus 25 horses compared to the current car. Base versions get front-wheel drive, top versions four-wheel drive. Gearbox is always a six-speed automated manual.
The updated Hongqi HS5 will launch on the Chinese car market within Q1, with a base price of around 185.000 yuan ($27.510).
Via: MIIT, Hongqi.