The Wuling Bingo four-seat electric hatchback's interior shots were unveiled in China. Now, we can clearly see how its trim levels will differ from one another. Let's get to some Bingo's details.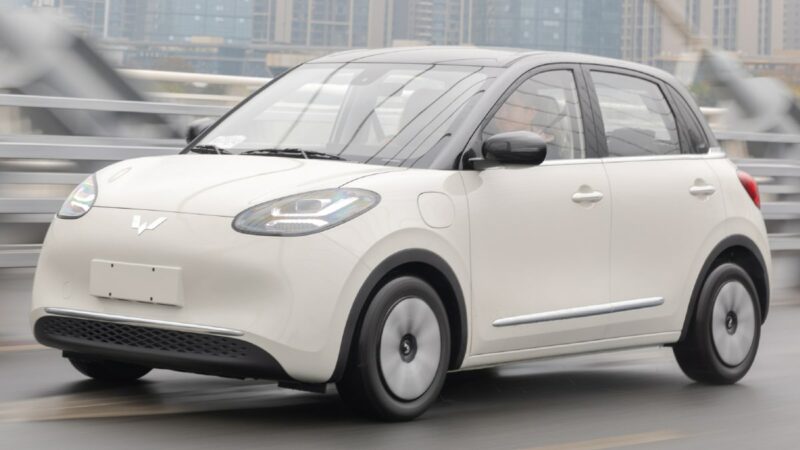 First, we will remind you that the Wuling Bingo is a new EV from the SAIC-GM-Wuling joint venture. Its dimensions are 3950/1708/1580 mm with a wheelbase of 2560 mm. Its powertrain has two options: an electric motor for 30 kW (41 hp) and for 50 kW (68 hp). As for the batteries, there are also two options: for 17.3 kWh and for 31.9 kWh. The Bingo's range reaches 203-333 km, depending on the battery option. As for the price range, it is 70,000 – 100,000 RMB (10,300 – 14,700 USD). Now, some spy shots of the Bingo's interior have leaked online, unveiling its trim levels' features.
Wuling Bingo Interior Spy Shots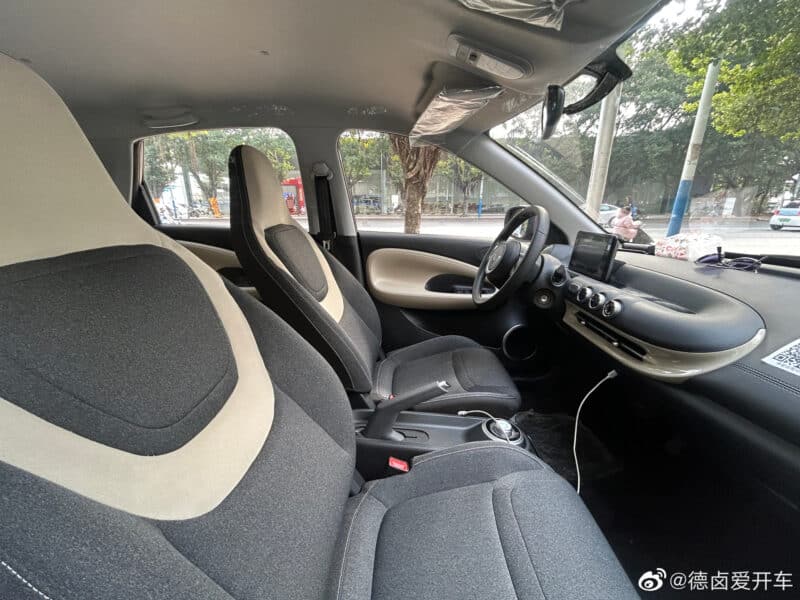 We will crack on with the entry level Wuling Bingo. This is the car that will probably cost around of 10,300 USD. As we can see, it has not so much to offer. But it looks classy enough, with seats wrapped in gray and beige interior, a light colored roof, and seats wrapped in fabrics. As we can see, the Bingo's seats look sporty with an integrated headrest.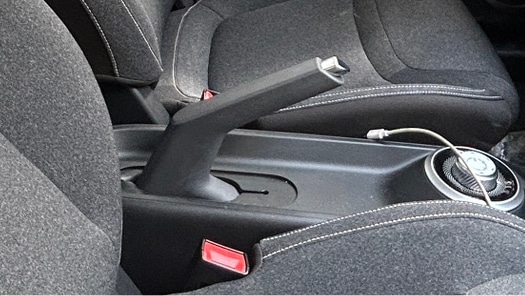 Aside from the nice interior styling, the entry-level Bingo isn't impressive at all. As we can see, it has a manual handbrake, plenty of cheap gray plastic and an ignition lock for a simple key.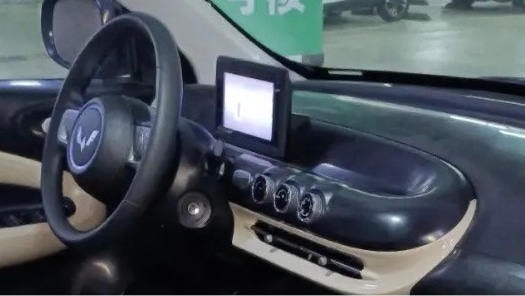 Moreover, you should pay attention to the Bingo's screen. It has an average graphics and a large frame. We don't know its exact size. But we can see that the Bingo in spy shots got the larger battery. We can tell it because of the range on its screen. With 68% of the battery charge, the Wuling Bingo can run up to 212 km. So you will be able to pick up the very basic Bingo with the big battery in China. It is a good decision from the SGMW JV.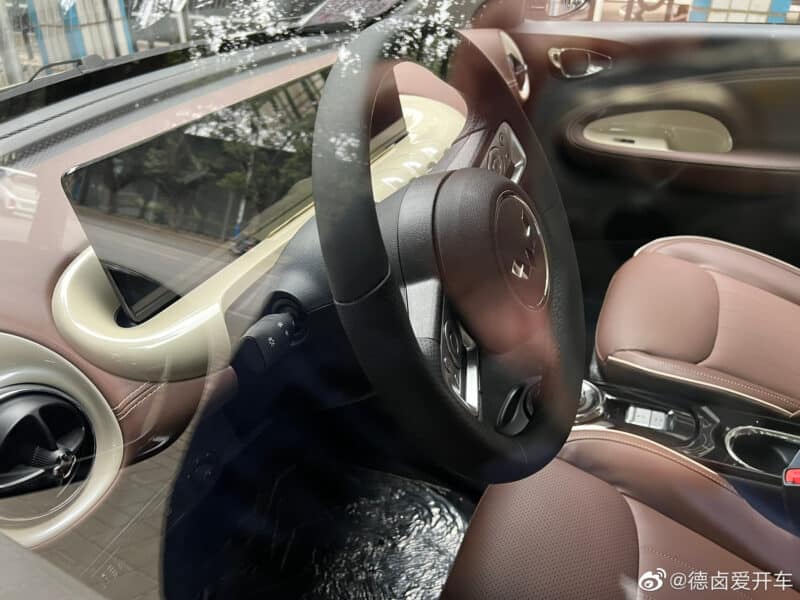 Now, let's move on to the top trim level of the Wuling Bingo. Its seats are wrapped in brown and beige colored perforated leatherette. As for the center tunnel, it got an automatic handbrake with the AutoHold function, two cup holders instead of the manual handbrake, and chrome trim. The steering column does not have an ignition lock. And, of course, its main feature is the huge twin screen. Of course, the top-trim Wuling Bingo's interior isn't high-end, but it has some nice features and it looks great.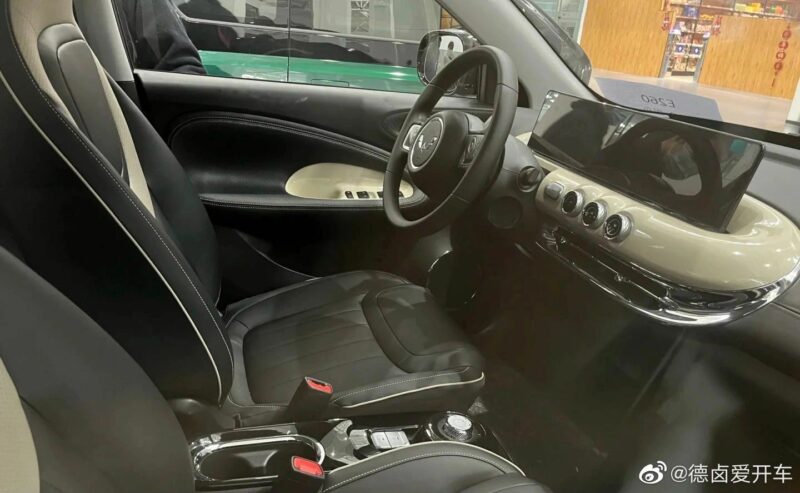 We will mention that there is a mid-trim level of the Bingo. It has leatherette seats without perforation. They are finished in black and beige colors.
All in all, we can see that the Wuling Bingo will offer you many options. You will be able to select a bigger battery and leave the rest. Maybe, it will help the Bingo to compete with the upcoming BYD Seagull. More on the Bingo as we get it.
Source: Weibo