On January 31, Geely's premium EV brand Zeekr released its goals for 2023. Their main objectives are to double sales and deliver 140,000 vehicles, launch two new cars, and enter Europe. Based on previously released information, the two new cars will be Zeekr 003 mid-size SUV (codenamed BXE1) and the Zeekr CS1E sedan (no official name has been unveiled yet).
Zeekr was established in 2021, and in 2022 sold 72,000 EVs – all of them were Zeekr 001. It's their first car, and it is based on Geely's SEA platform, positioned as a premium sedan/hatchback mix. Soon Zeekr sales will receive strong support as $74,000 MPV Zeekr 009 entered production two weeks ago and will start deliveries soon.
Zeekr 003 – premium sedan under $30,000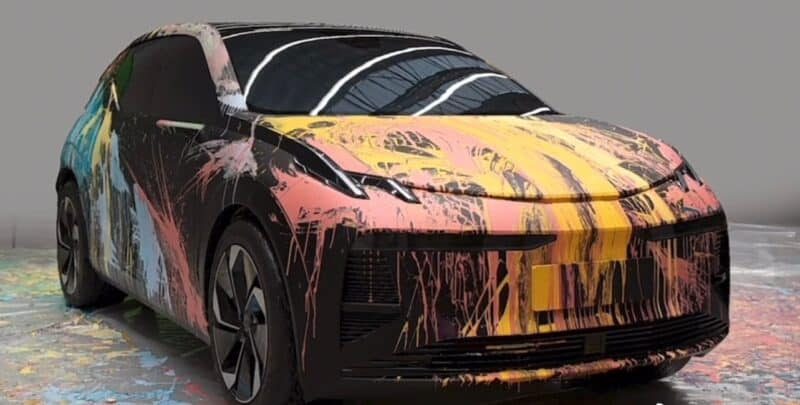 Recently, Zeekr teased pictures of 003 from winter testing in Sweden. The Lynk&Co design language is still apparent, which is not a surprise as both Geely brands tightly cooperate, and for example, the Zeekr 001 was first introduced as the Lynk&Co Zero concept.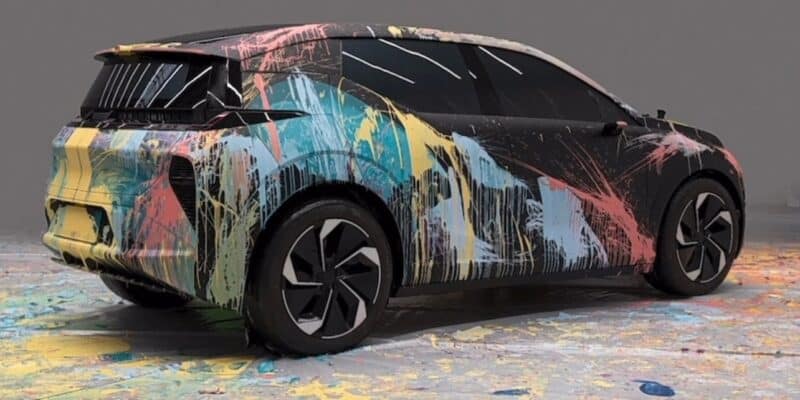 The 003 compact SUV will be launched at the 2023 Shanghai Auto Show in April, and the price should be less than 200,000 yuan ($30,000) and also less than its sister model, Smart #1, which shares the same platform.
Hiring spree in Europe
The place for testing wasn't chosen randomly, as Geely has a strong position in Sweden – it owns Volvo Group. CarNewsChina recently learned that Zeekr recently opened internship positions for interior, exterior, and brand design in the Swedish office in Göteborg.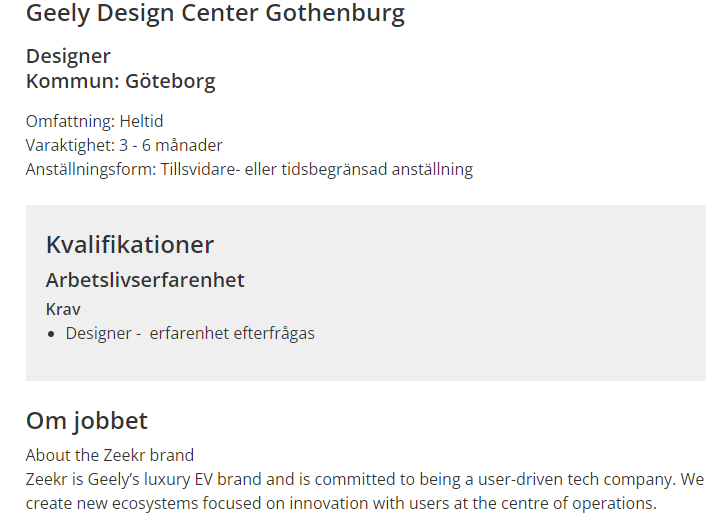 And Geely is not stopping in Sweden. On January 30, Geely opened a design center in Milan, Italy. The center will work on R&D programs for concept cars and production vehicles and support the group's international strategy and expansion.
CEO letter to employees
An Conghui, the CEO of Zeekr and President of Geely Holding Group, shared the above goals in an internal letter to employees. He mentioned that in the new year, Zeekr would need to go into full attack as competition is getting brutal, not only in China, and 2023 will be a crucial year for Zeekr. He structured his letter into five critical tasks that need to be accomplished this year:
Deliver 140,000 EVs
Successfully release new models on the market.
Focus on software, smart features, and "intelligence" of the car as it becomes the main battlefield and competitive advantage.
European entry
Increase efficiency. Could we expect reorganization and layoffs like Xpeng did last autumn when they discussed efficiency? Probably not. Zeekr's sales are doing above expectations.
Geely Group operates Volvo Cars, Polestar, Lotus, Lynk&Co., Smart, Proton, Geometry, and Lotus and is the largest shareholder in Mercedes-Benz.
Edit: Our reader Stephan sent us the previously exposed design pictures of the Zeekr CS1E sedan, we added them to the article.