On February 5, Rising Auto officially announced the pre-sale of its F7, a traditional 3-box electric sedan with five seats, with a price range of 280,000 – 350,000 RMB (41,300 – 51,600 USD). The F7 is expected to be officially launched at the end of March. Rising Auto's Chinese name is Feifan (飞凡).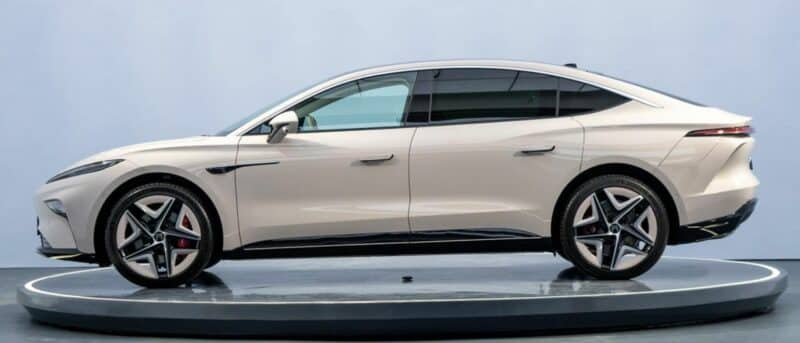 It has an aerodynamic design with some sharp-edged lines, pronounced fenders, and pop-out door handles, giving it a drag coefficient of 0.206 Cd. The F7 measures 5000/1953/1494 mm, with a 3000 mm wheelbase and a 2180 curb weight.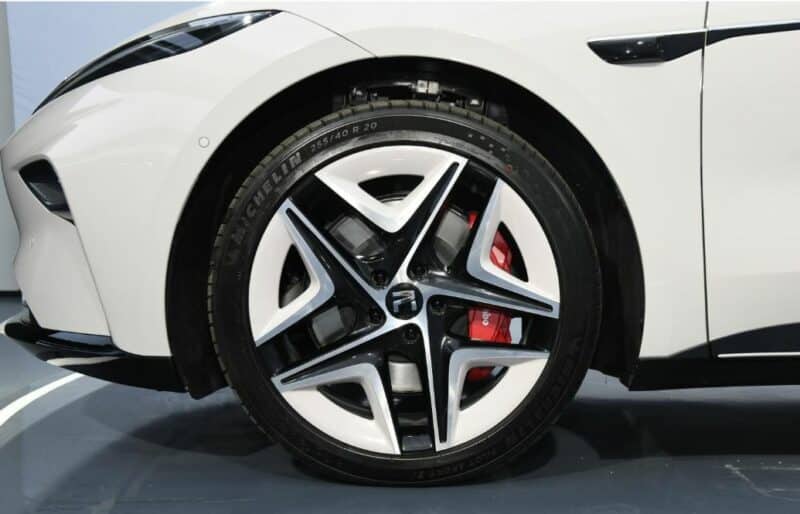 The car rides on 19-inch or 20-inch sporty alloy wheels that are equipped with a four-piston Brembo brake system.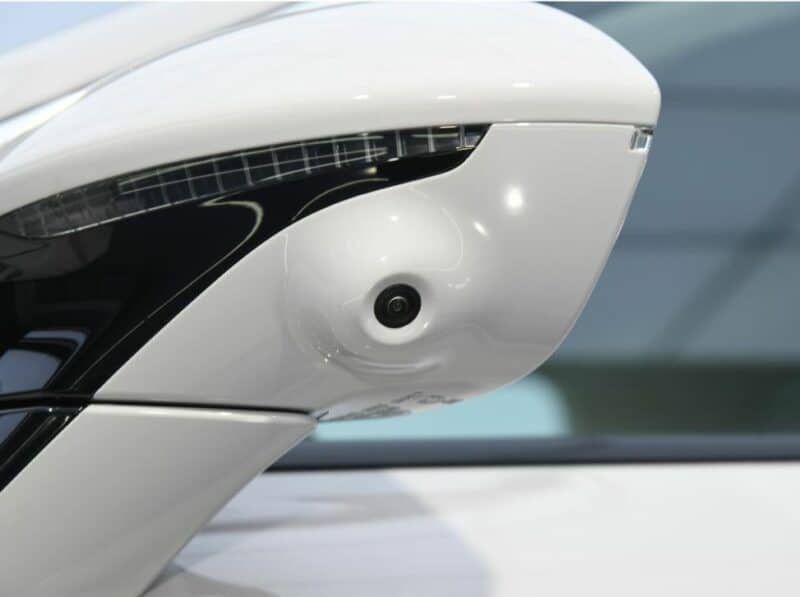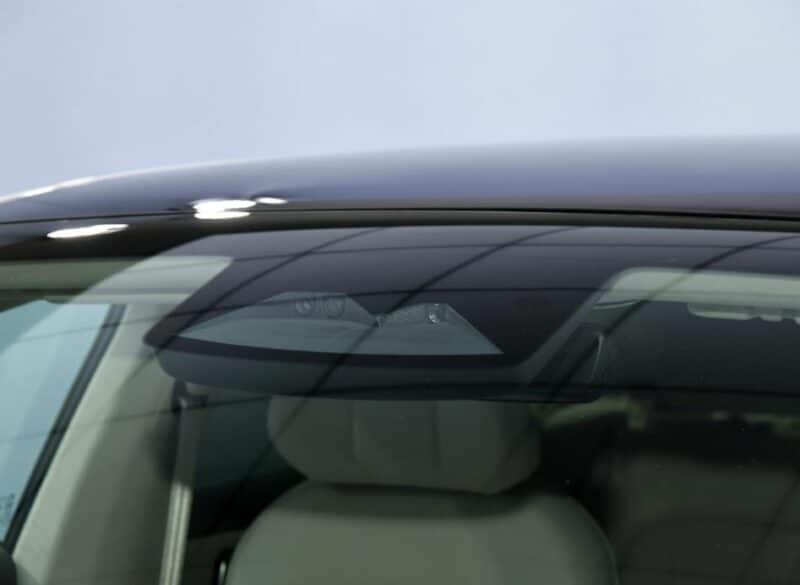 In terms of safety, the F7 is equipped with Rising Auto's advanced driving assistance system called the Rising Pilot and comes with 32 sensors including lidar, 4D imaging radar, an 8-megapixel camera, and enhanced long-distance point cloud radar. The sensors are located on the mirror, front fender, behind the windshield, and in the bumper.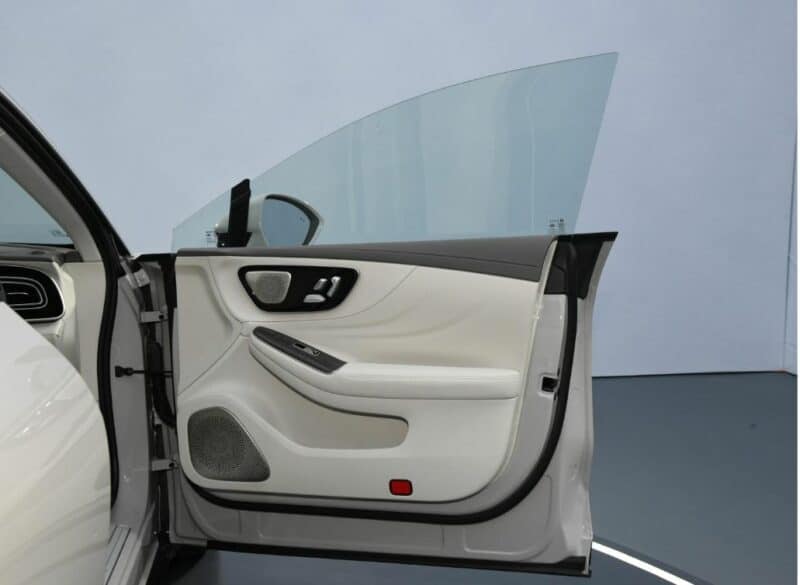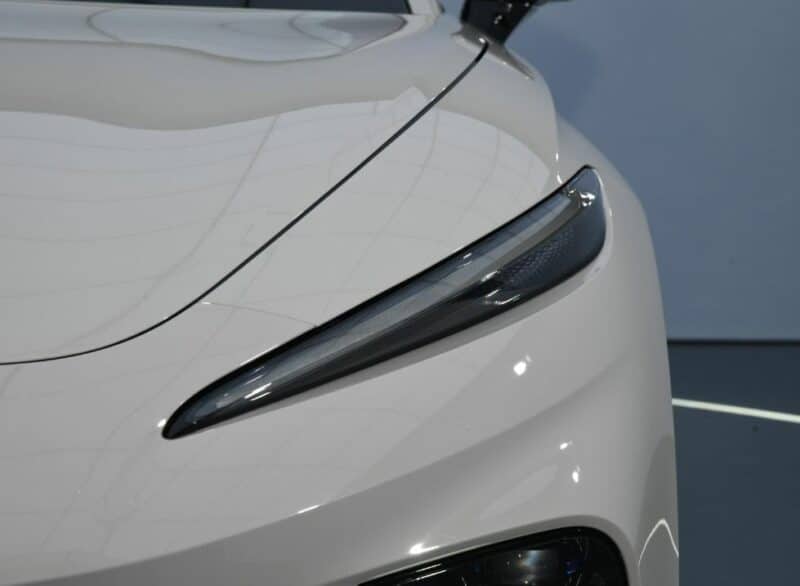 No grille on the front face, not even a fake one. The headlights are sharp and slender.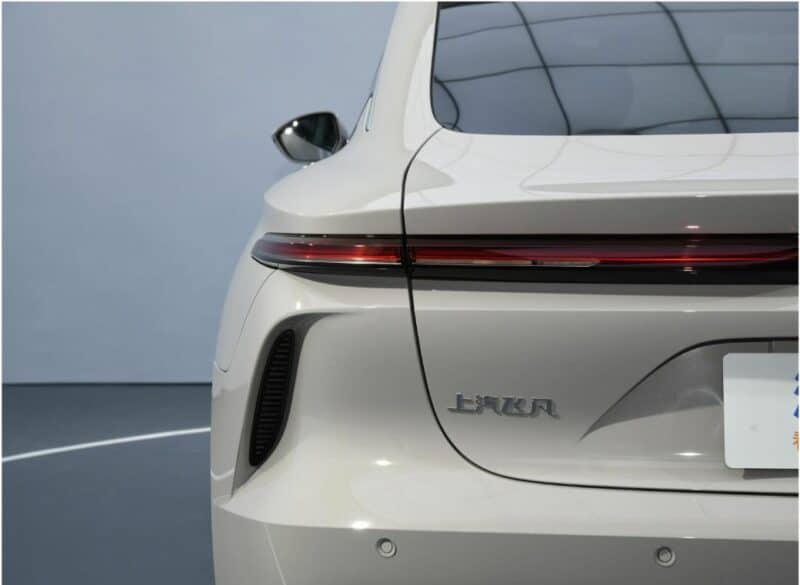 At the rear, the light unit with an illuminated R logo in the middle is eye-catching and air vents are on both sides.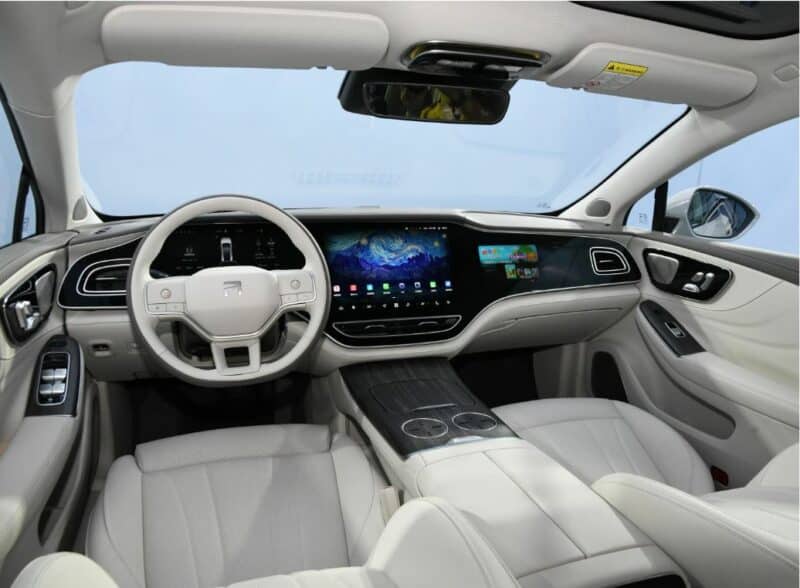 The interior adopts a 43-inch triple-screen design, consisting of a 15.05-inch central control screen, a 10.25-inch instrument panel, and a 12.3-inch co-pilot screen. The F7 is equipped with the latest Qualcomm Snapdragon 8155 chip and a self-developed RISING operating system. There is a large central armrest area in the front row.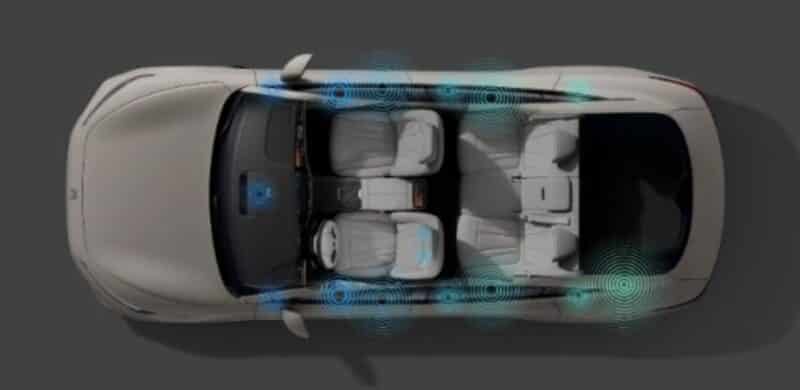 The sound system is supported by 16 speakers, including headrest audio for the driver.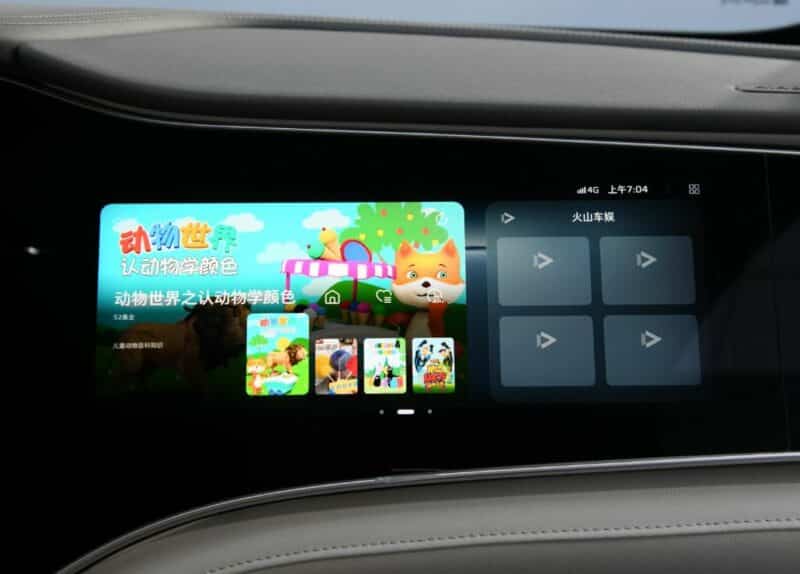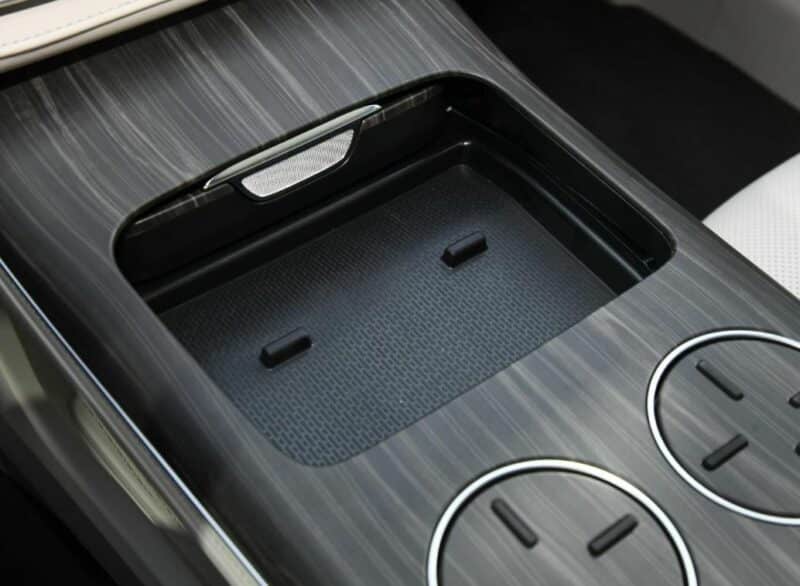 The entire vehicle has 18 storage compartments. The center console comes with a phone slot with a charging function and hidden cup holders. There is also a storage space under the center console.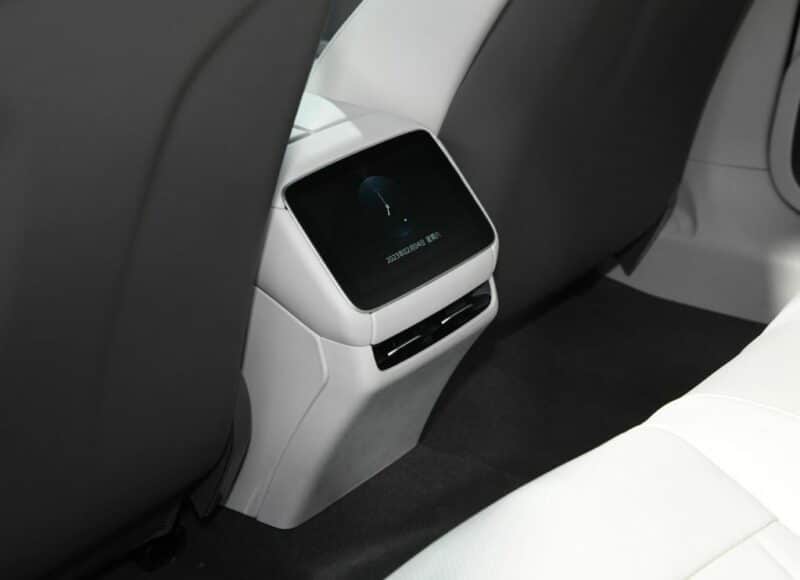 An 8-inch entertainment screen is provided for rear-row passengers that can also electronically adjust the seats.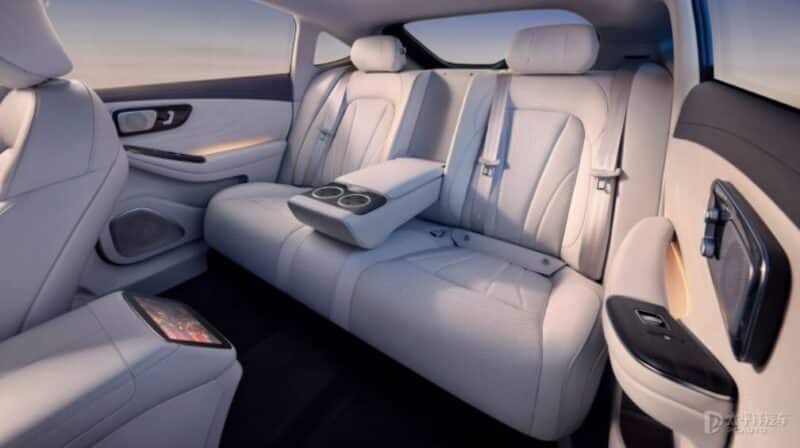 The seats and steering wheel are wrapped in Nappa leather. The seats support ventilation, heating, and massage functions. The panoramic sunroof area is close to 2 square meters.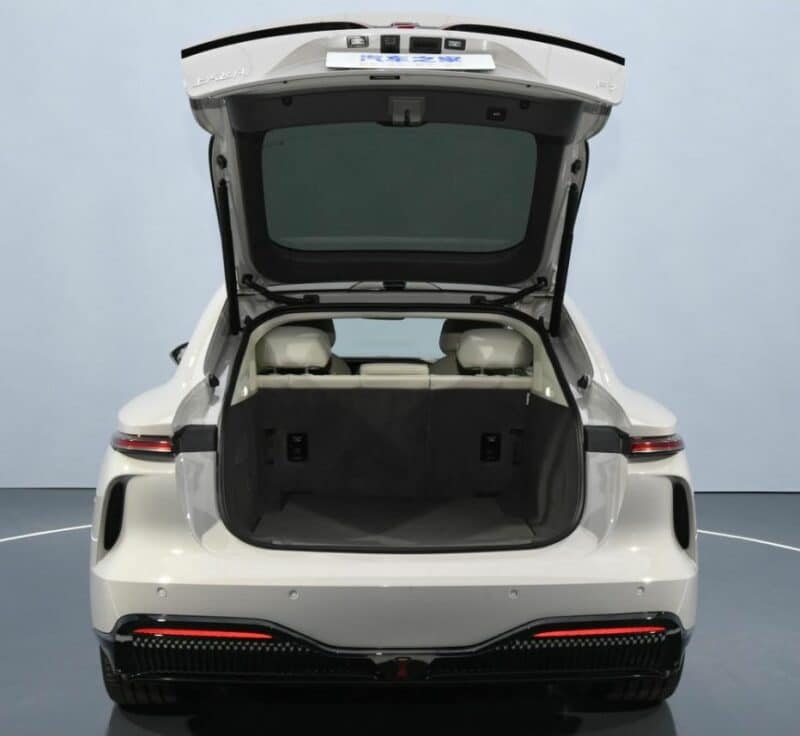 The trunk volume is 466L.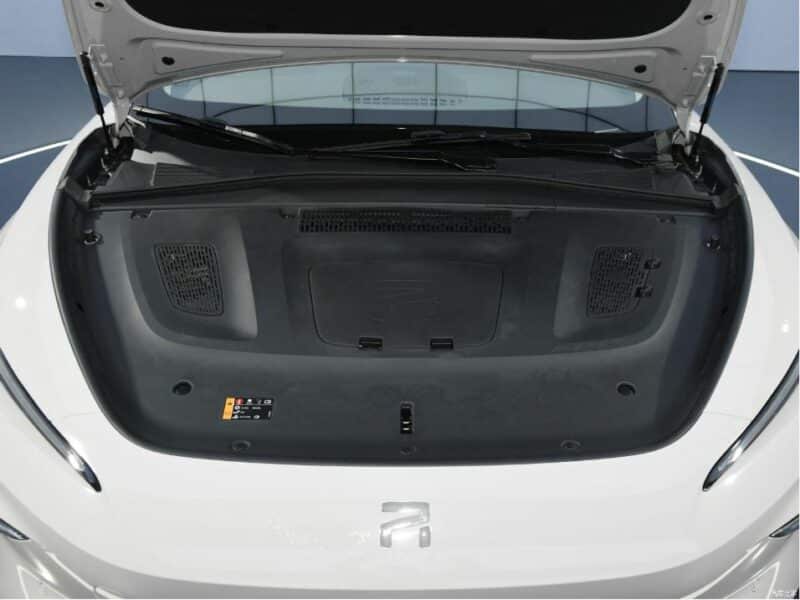 For power, Feifan offers two models. The first is a single-motor RWD model with a max power of 250 kW, a peak torque of 450 Nm, and an 0 to 100 km/h acceleration time of 5.7 seconds. There is also a dual-motor model that gets an additional 150 kW and 250 Nm of torque on the front axle, and an 0 to 100 km/h acceleration time of 3.7 seconds. The single-motor version is equipped with a lithium iron phosphate battery with a 600 km driving range, while the dual motor version gets a ternary lithium battery with a 666 km range. Both models support battery swap and non-battery-swap options.