The Geely Galaxy L7 (A.K.A. Milky Way L7) was exposed in China just before the official launch. It has three huge screens and decent styling. Let's get to it.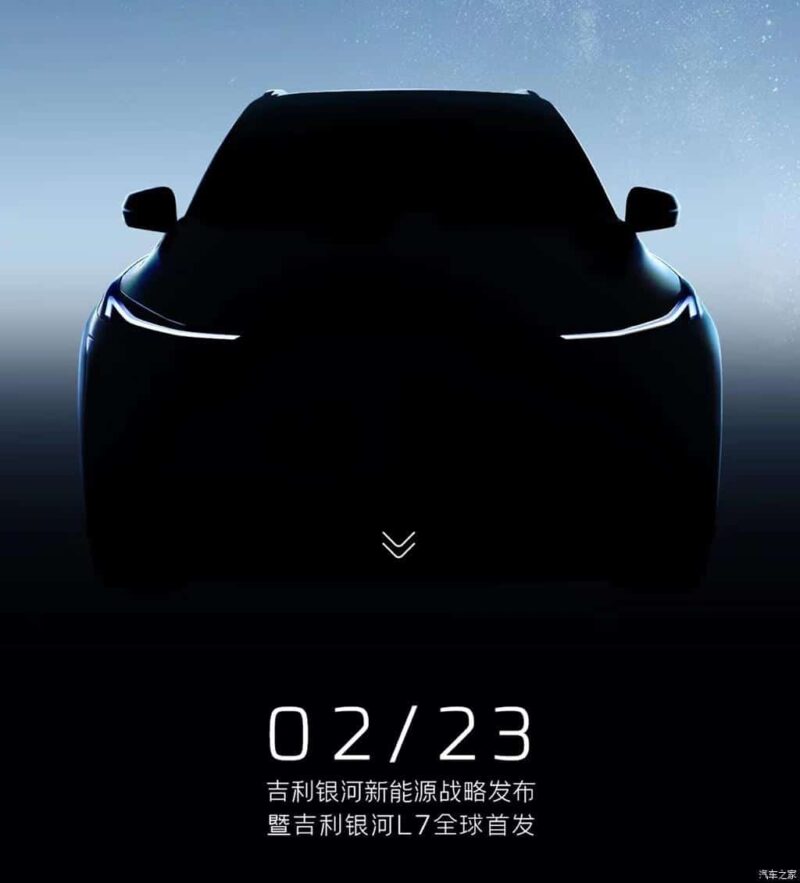 We will remind you that Geely recently announced a new NEV (New Energy Vehicle) brand called "银河" in the Chinese language. It can be translated both as Galaxy and Milky Way. For now, we will stick to the Galaxy name because it sounds better. Previously, we have covered its first electric sedan and reported that its SUV will get the L7 name. Now it is time to get acquainted with it a little closer.
Geely Galaxy L7 Exterior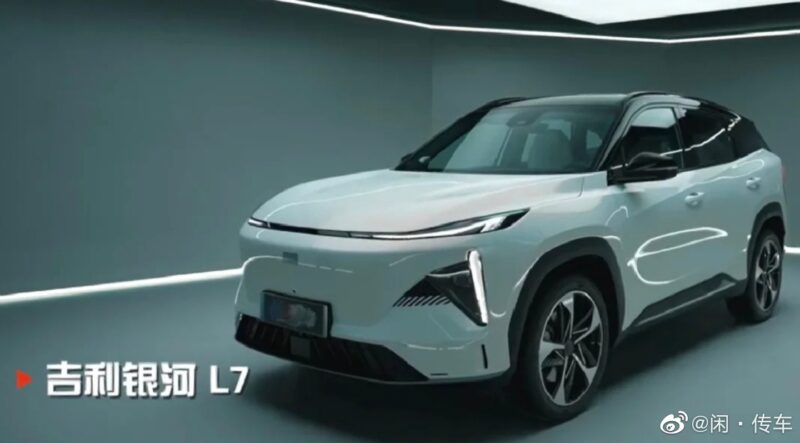 Let's crack on with the exterior of the Galaxy L7. As we can see, it is a traditional SUV with a slightly slopped roofline. It has a quite high bonnet line, a minimalistic front end with thin LED lights and an air intake in the lower part of the bumper. Worth mentioning that the L7 has also got regular door handles and real side mirrors. To increase its practicality, this SUV got the gray plastic trim on the wheel arches. As a nice exterior design touch, the L7 got a sporty roof spoiler.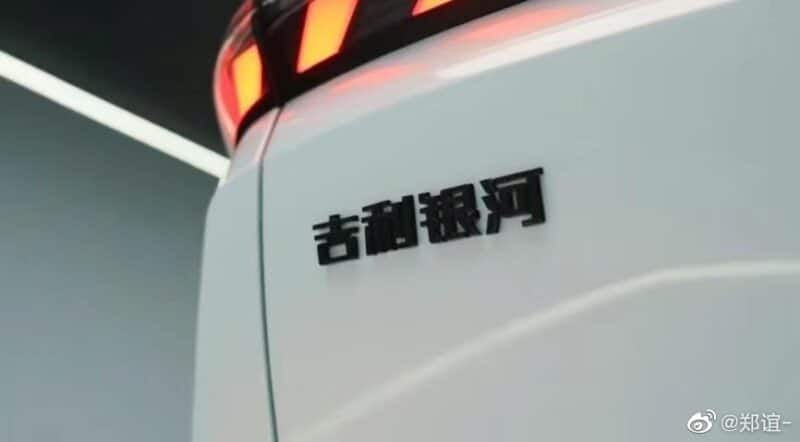 As we can see, it is a pure electric vehicle. What is more interesting is its badging. As we have previously reported, Geely positioned Galaxy as the series. Then, they have changed their mind and turned it into an independent brand. But we can clearly see that the L7 got the Geely logo at the front end. Moreover, it has the Geely lettering on the rear end. So the positioning of Galaxy is still quite unclear.
Geely Galaxy L7 Interior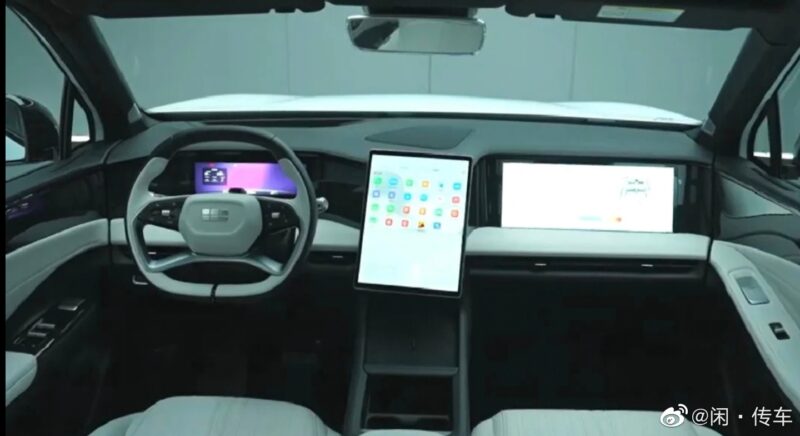 The Galaxy L7's interior seems to be a really nice place to be in. It has a sporty steering wheel. Behind the steering, we can notice the gear shifter. This layout becomes really hip among the Chinese automakers. But the main feature of the L7 is its screens. There are three of them: one for the instrument panel, one for the driver, and one for the front passenger. It seems that the passenger got the biggest screen. In China, a lot of automakers call the right front seat as "the queen's throne" (sound better than "Shotgun", isn't it?). So this place belongs to a girlfriend or a wife of the car owner.
The driver's screen has a portrait layout and nice graphics. It seems that it will be equipped with the Geely Galaxy Air OS. Under the main screen, we can see the center tunnel with two cup holders and a lot of space. And the finishing feature of the L7's interior is the HUD.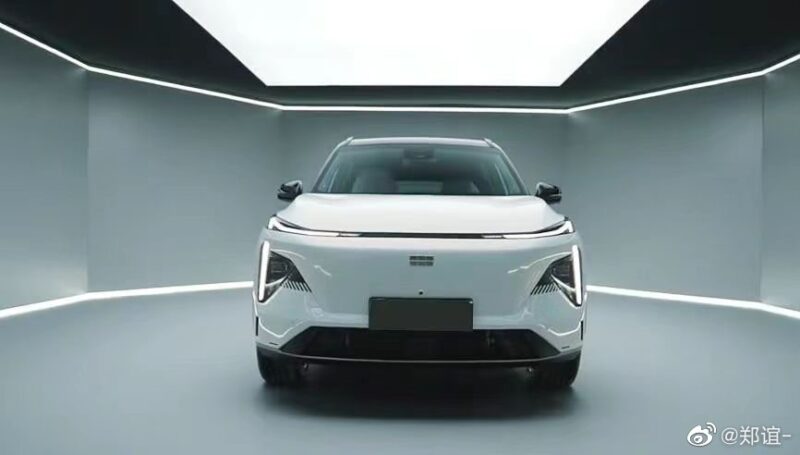 We are still waiting for the Geely Galaxy official presentation to start in China. More on the new brand and this exciting vehicle as we get it.
Source: Weibo