Geely recently unveiled a new brand named "Milky Way," with a lineup comprising middle-to-high-priced EVs and PHEVs. According to the automaker, the first hybrid SUV of the new brand is called the L7. Based on the e-CMA architecture, the new car will be unveiled at the Geely New Energy Strategy Conference on February 23.
Geely is currently one of the biggest Chinese automakers, with subbrands such as Volvo, Polestar, Geometry, Livan, Zeekr, and more under its umbrella. In January, Geely hinted that it would soon launch a new NEV series. However, instead of a series, it turns out that it will launch a new brand.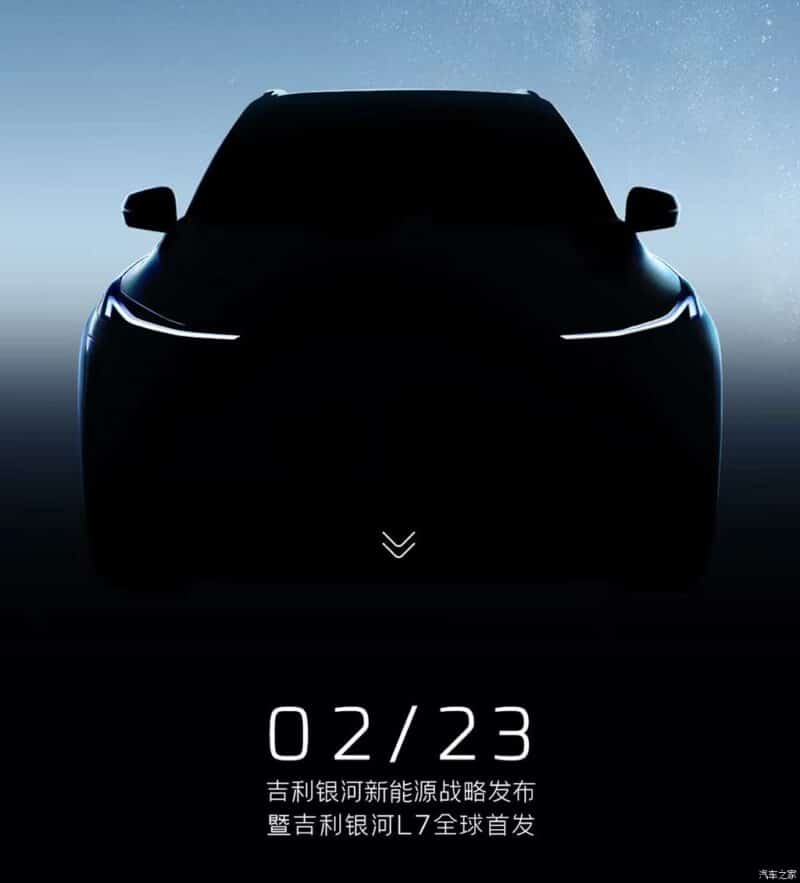 From the preview image, the first SUV of the new brand – the L7 – will adopt a long and narrow LED light group design. The compact SUV is built on the e-CMA architecture, which merges Geely's pure electric technology and the CMA architecture.
In the future, the brand will also launch models equipped with pure electric, plug-in hybrid, and other power systems. These models will use Geely's self-developed CTP flat battery, three-speed electric drive DHT pro and electronic control systems, and other equipment.
There are already a few L7s in the Chinese automotive space, including the recently launched Li Auto L7 and IM L7.
Geely's new brand has raised a bit of dust, especially concerning the translation of its name. Its official Chinese title is '银河' (Yinhe). Some people prefer to call it 'Galaxy,' but the Milky Way is a bit more accurate translation. It consists of two hieroglyphs, '银' (Yin, Silver) and '河' (He, River). And 'Galaxy' in Chinese is '星系.' So we will stick to the Milky Way name until its official international name is unveiled.
It is worth mentioning that Geely is fond of names connected to space. For example, it already has a 'Star' (星) series of vehicles based on the CMA architecture. It comprises Xingrui (星瑞 / A.K.A. Preface) sedan, SUV-coupe Xingyue S (星越S / A.K.A. Tugella), and Xingyue L (星越L / A.K.A. Monjaro). Moreover, Geely has its own space division.
According to Geely, the Milky Way brand will launch various new products within three years, including long-range PHEVs and pure electric vehicles.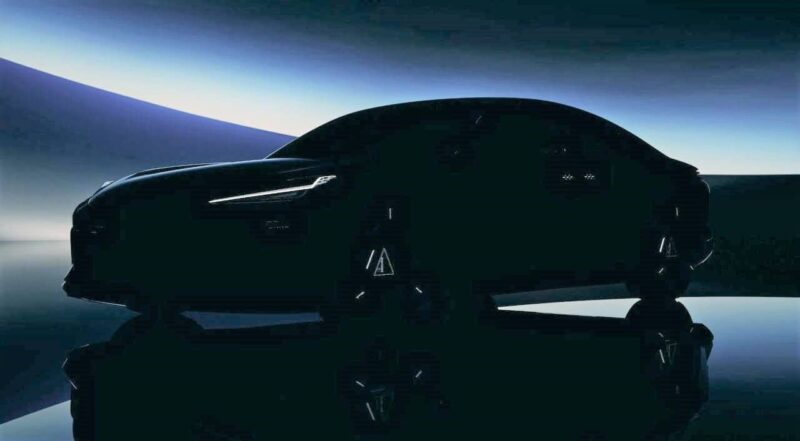 Geely had also teased an electric sedan for the new brand. From the images, it looked sporty and high-end, with a continuous hood line, sharp headlights, rear-hinged rear doors, and a sloped back end. As for its length, it was reported to be about 4900 mm.
The Milky Way brand will be launched on February 23. CarNewsChina will continue to monitor it and bring you the latest updates.
Sources: Autohome