New spy shots of the upcoming Jetour T-1 SUV. The car in the photos appears to be the same as the one Chery used for a set of official winter test pics. It has a new name too. Jetour announced the SUV is called the Luxíngzhě (旅行者), which means Traveller.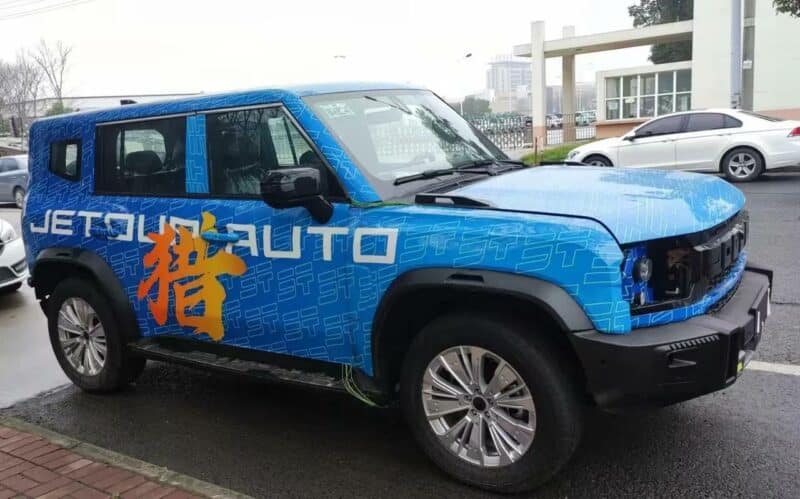 Many Chinese car makers are selling and developing so-called off-road SUVs, rough-looking machines with a boxy design and extra ground clearance. Jetour is an SUV brand under Chery Automobile, making stylish cars aimed at a young audience. Jetour is expanding fast. The brand sells 13 different SUVs now, including one fully electric. But they are all rather conventional cars, except the recently launched Jetour Dasheng, but even that car does not have a pie-topping cool factor. That is where the new Jetour Traveller comes in.
It is as boxy as they come, with big black bumpers, black wheel arches, and sidebars. It also has jungle-spec handlebars atop the hood. The mirrors are extra large.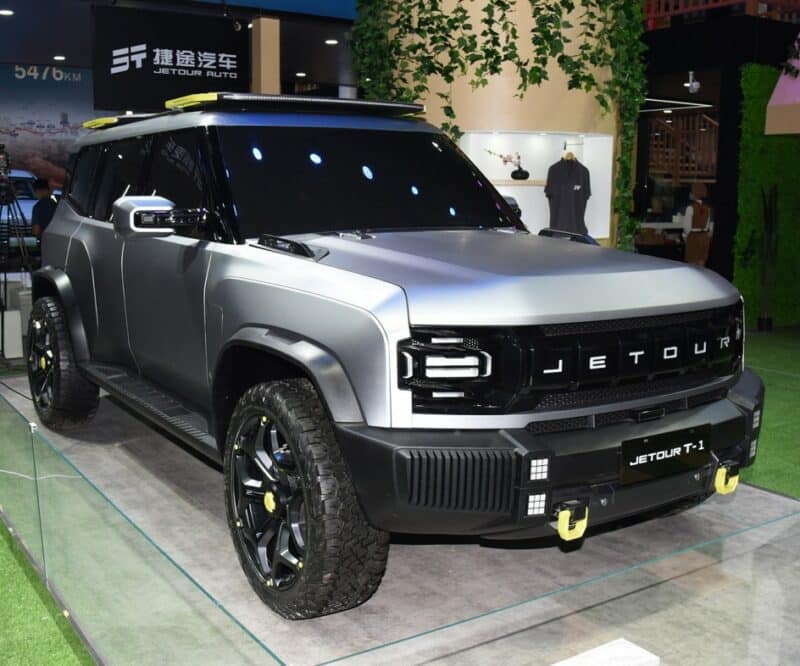 The new T-1 was previewed by the Jetour T-X concept, which was later renamed to Jetour T-1, and was then renamed to Traveller.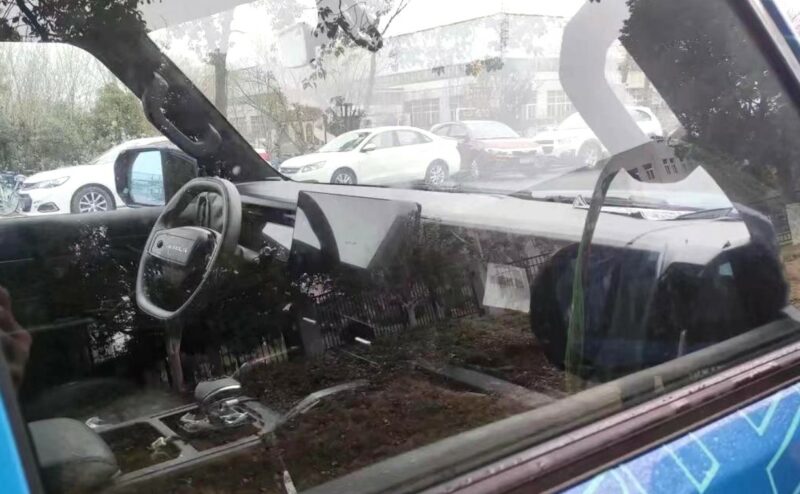 The interior of the blue car. With a two-spoke steering wheel with JETOUR branding. It has a digital instrument panel and a large floating touch screen in the middle. It has off-road-style handles on the A-pillars, both on the driver's and the passenger's side.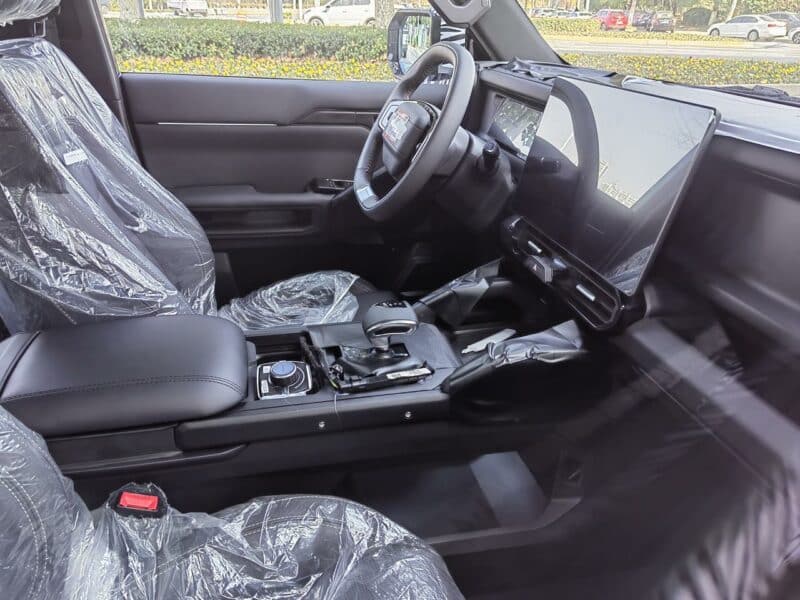 A higher resolution photo of another test car, showing some more detail. It has another set of handles on each side of the center tunnel, just below the screen. Further down the tunnel, we find the gear selector and a drive-selector knob. There is storage space under the tunnel.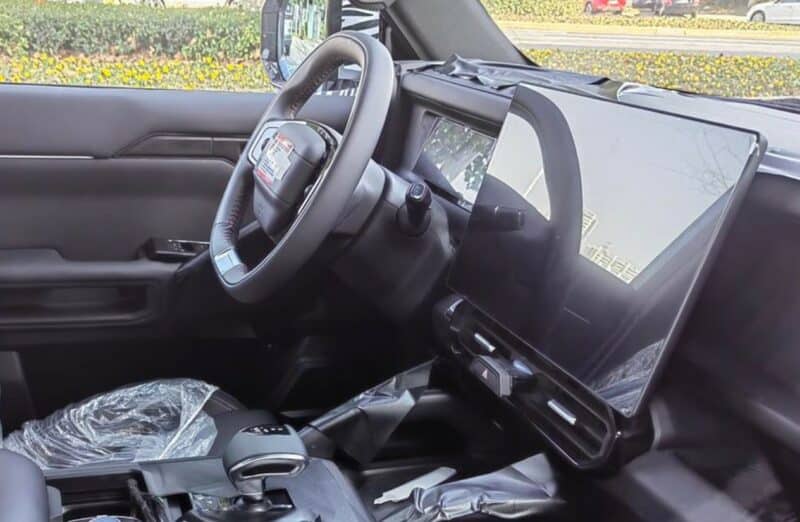 The central touch screen is near-totally square. Most car makers go for a portrait screen or a landscape screen.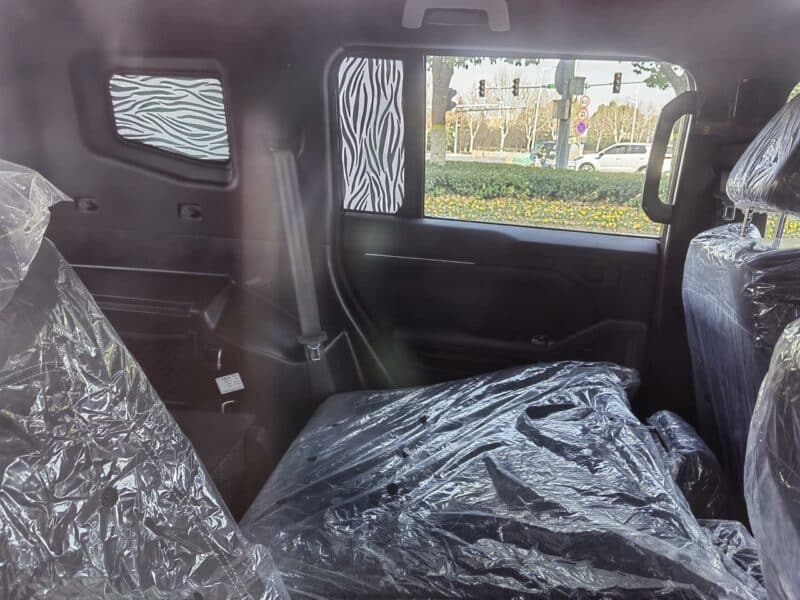 The Jetour Traveller is a five-seat car. Even the passengers in the back get extra handles for hardcore off-road driving, located on the B-pillar.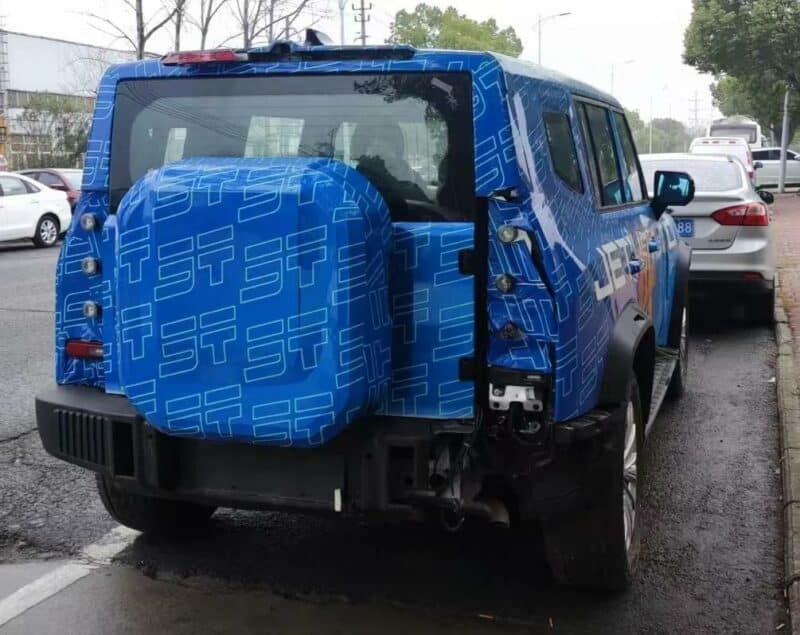 The rear with a spare wheel cover. The rear door is hinged on the right.
The Traveller will be available with petrol and PHEV powertrains. There will be two petrol options: a 1.6T+7-speed dual-clutch gearbox and a 2.0T+8-speed automatic gearbox; the plug-in hybrid version will use a 1.5-liter turbocharged engine and an electric motor. All versions get four-wheel drive.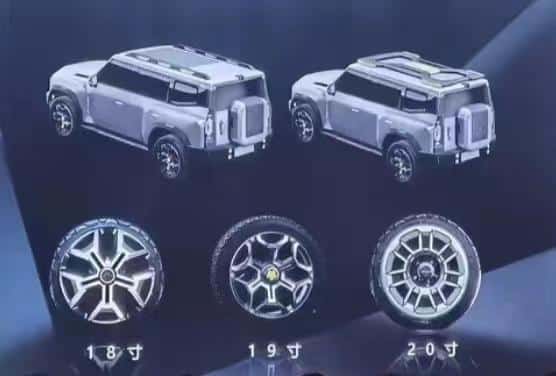 A leaked slide showing optional roof racks and alloy wheels. All very shiny, it seems.
The Jetour Traveler will debut at next month's Shanghai Auto Show, with a launch on the Chinese car market in May. Price will range from 150,000 to 210,000 RMB (21,560 – 30,190 USD).