We have new photos of the Zeekr X, the cool but controversially styled electric hatchback. A green example was seen parked in Shanghai, likely one of the cars of the earlier photoshoot, and we can finally take a good look at the interior.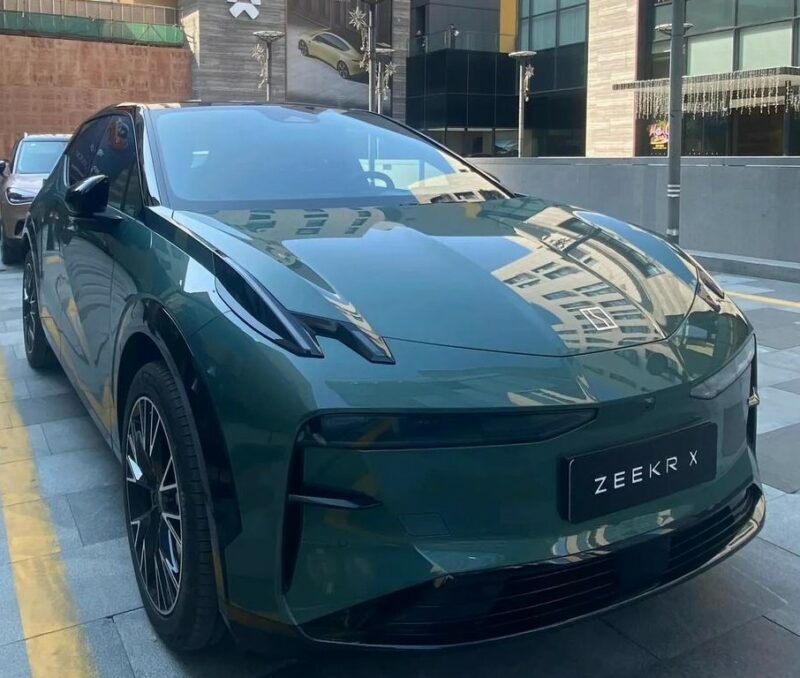 The new Zeekr X, formerly known as the Zeekr 003, is the third Zeekr vehicle after the Zeekr 001 sedan and Zeekr 009 MPV. The Zeekr X is based on Geely's SEA platform, this platform also underpins the Smart #1 and the upcoming Volvo XC30. The lights are fully integrated into the hood. Like with sister brand Lynk & Co, but even more extreme. Zeekr says each light consists of 41 light-emitting units.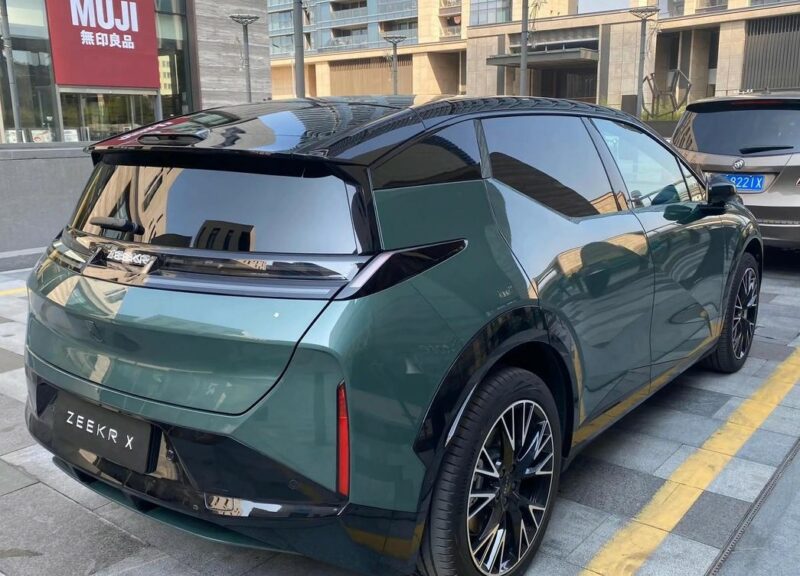 The styling is probably the wildest at the back, especially around the C-D pillar. The hatchback door is hinged on the roof, making it a kind of liftback.
Zeekr will sell two versions of the X:
Twin-motor four-wheel drive: 156 hp front and 272 hp rear.
Rear-wheel drive: 272 hp.
Top speed is limited to 190 kilometers per hour on the twin-motor version and to 185 kilometers per hour on the rear-wheel drive version. Size: 4450/1836/1572, with a 2750 wheelbase. The curb weight is 1945 kilos for the 4WD and 1885 kilos for the RWD.
The ternary lithium-ion battery pack is produced by CATL Geely Sichuan, a joint venture between battery maker CATL and the Geely Group, also the owner of the Zeekr brand.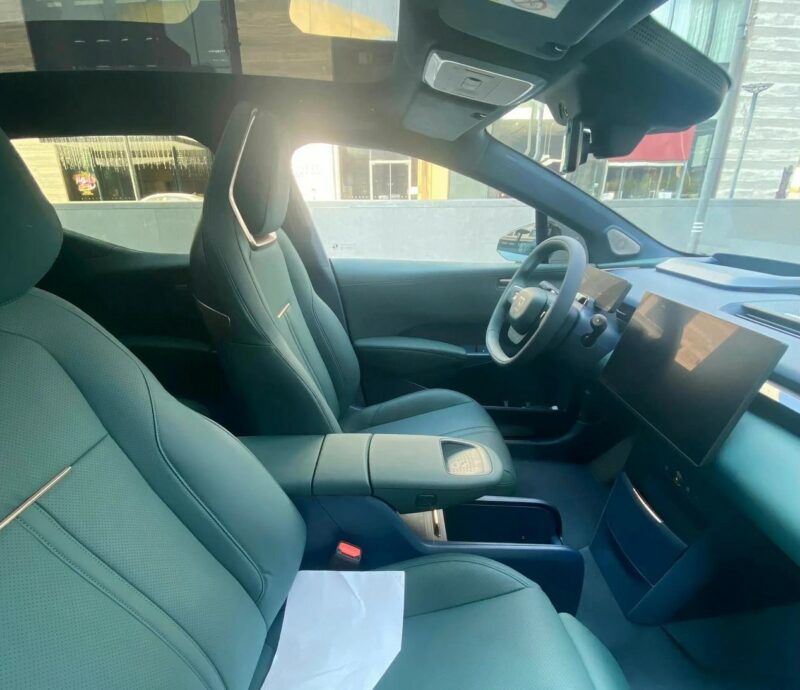 Let's get back to the interior. This particular example has a green interior, which seems to be the same color as the exterior. The interior seems quite spacious, with a flat floor and a large sunroof.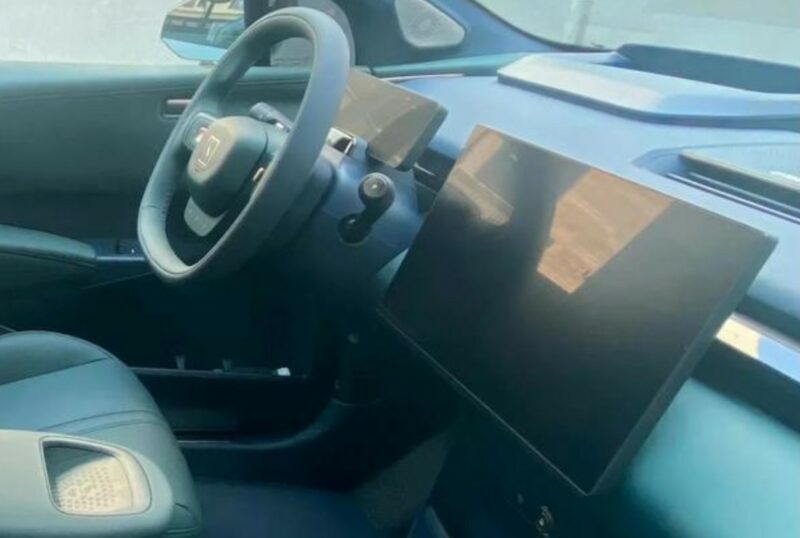 It has a two-spoke almost-oval steering wheel with a touch-button panel below the center. There is a letterbox instrument panel, a HUD, and a gigantic touchscreen in the middle. The largest we have seen so far on a Zeekr car. The drive selector of the Zeekr X is mounted on the steering wheel column.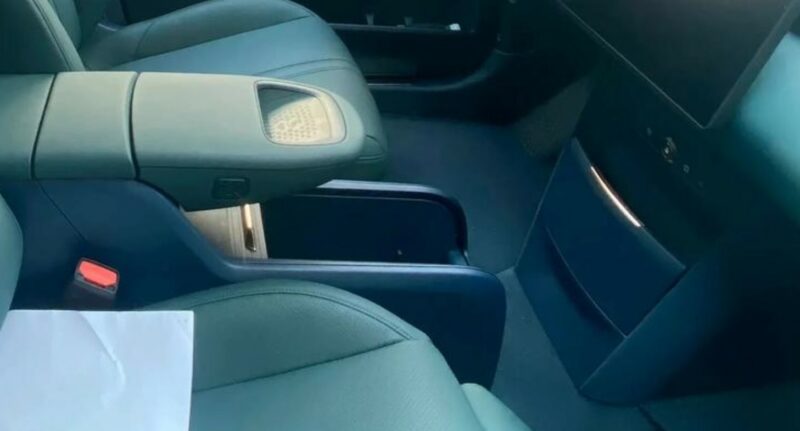 There is a storage space under the armrest and another one at the bottom of the center stack. Unlike many other new Chinese cars, the X doesn't have a large wireless charging pad for multiple smartphones.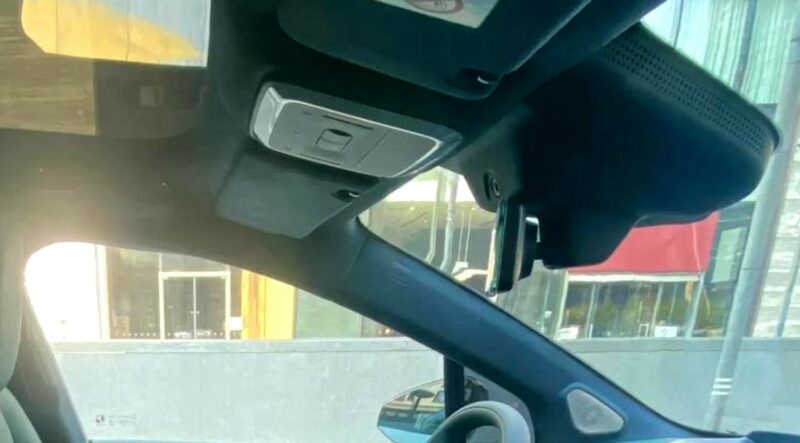 Behind the window is the pod for the cameras and sensors, with a digital rearview mirror.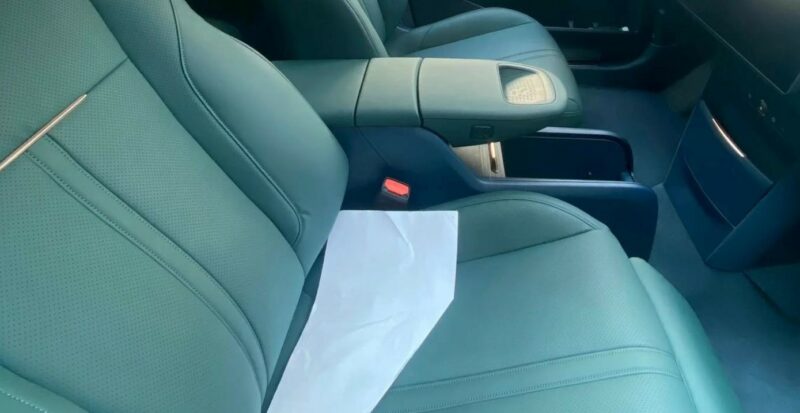 The passenger seat comes with a leg rest.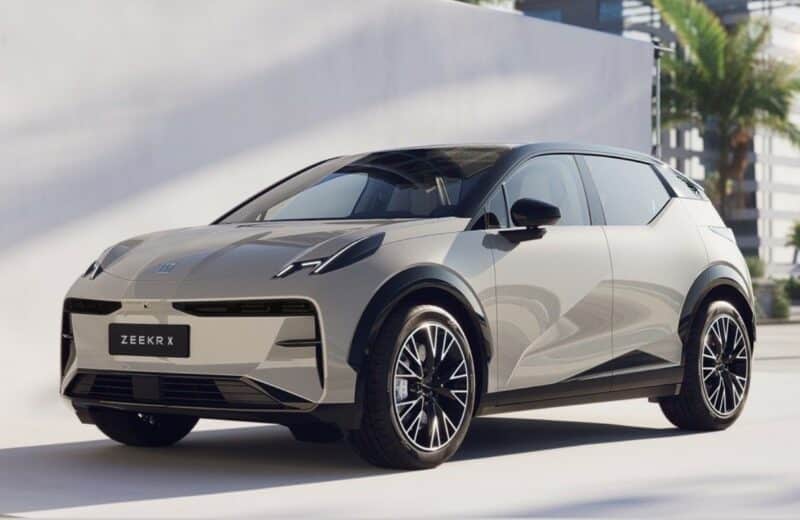 The Zeekr X will have its public debut at the 2022 Shanghai Auto Show next month. It will hit the Chinese car market in early Q2. Then, it goes to Europe. The Zeekr X will spearhead Zeekr's upcoming invasion of Europe, where it will start selling cars within this year. North European markets go first, including Norway, the Netherlands, and Sweden.