The Zeekr X is a much discussed new electric hatchback. Earlier on we saw the official factory photos. Today we have images of a bunch of X-ses parading in central Shanghai for a photo shoot. The first car that appeared was green. The windows are darkened to the extreme, so we cannot see anything of the interior. Whereas the front of the X looks rather cool and daring, I am not so sure about the rear: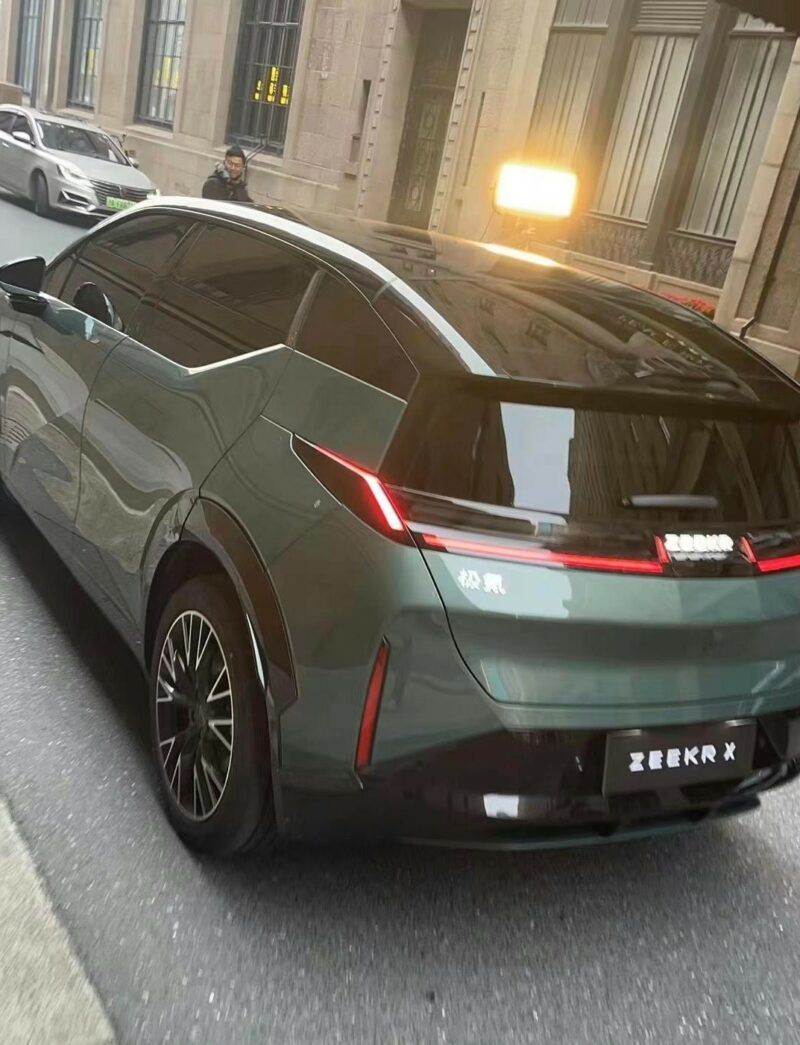 There is just too much going on there, especially on and around he third-side window. But the light bar with the Zeekr name in the middle is very cool.
The new Zeekr X, formerly known as the Zeekr 003, the third Zeekr vehicle after the Zeekr 001 sedan and Zeekr 009 MPV. The Zeekr X is based on Geely's SEA platform. Size-wise, it is comparable to the Smart #1 and the Volvo XC30, which both stand on the same platform as well.
The Smart #1 is available in rear-wheel drive (200 kW) and all-wheel drive versions (200 kW rear and 115 kW front). The X is expected to get the same power trains. Zeekr has stated that the high-performance version of the X will do 0-100 in 3 seconds.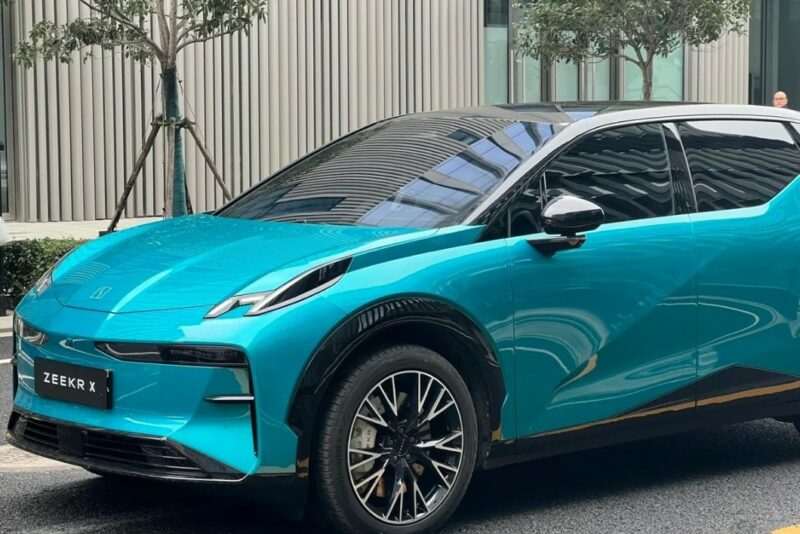 Then came a blue car. The headlight design works very well here. The lights are basically fully integrated in the hood. Like with sister brand Lynk & Co, but even more extreme. The mirror stalks are notable too, they seem complicated on purpose, and it works. Zeekr says each light consist of 41 light-emitting units.
Size Zeekr X: 4450/1836/1572, 2750.
Size Smart #1: 4270/1822/1636, 2750.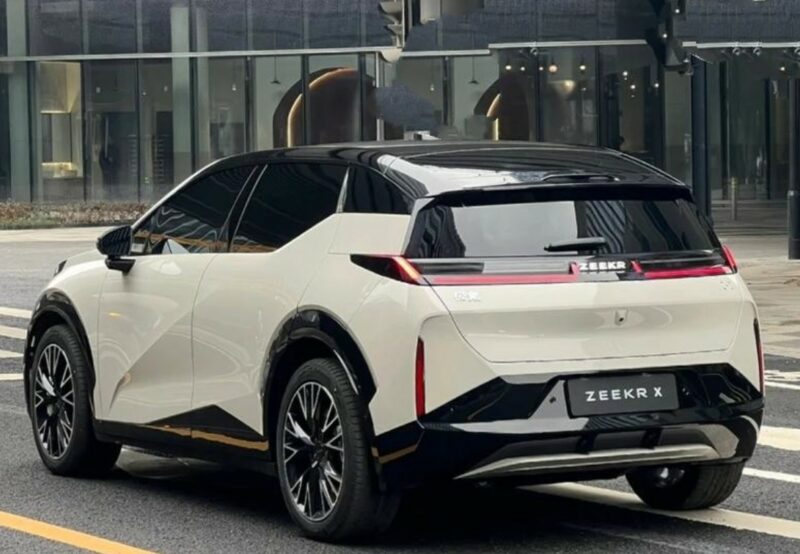 And one in white, clearly showing the crease on the front door.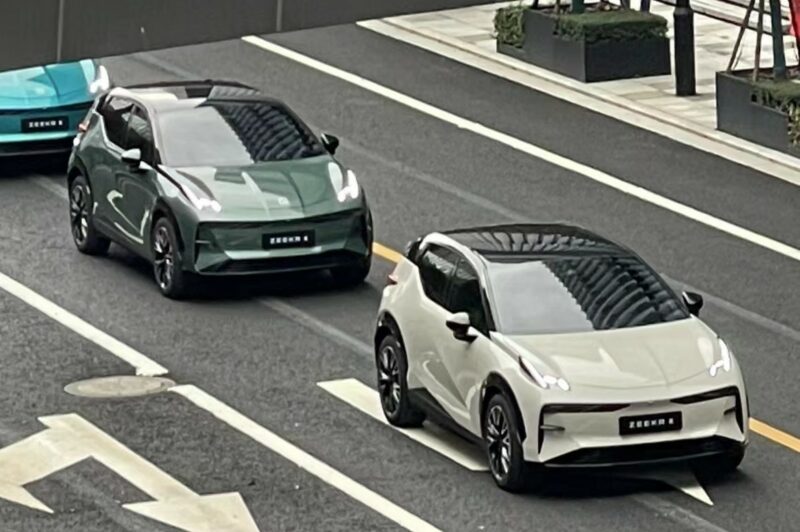 The Zeekr X will hit the Chinese car market in early Q2. Then, it goes to Europe. The Zeekr X will spearhead Zeekr's upcoming invasion of Europe, where it will start selling cars within this year. North European markets go first, including Norway, the Netherlands, and Sweden.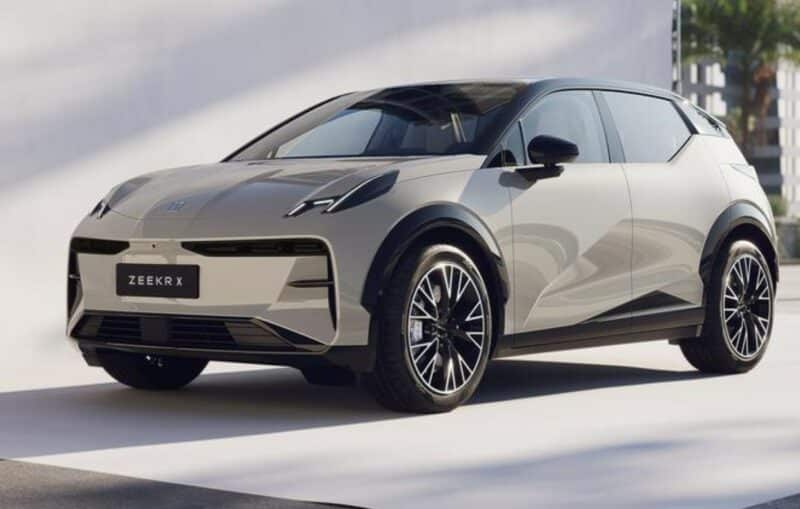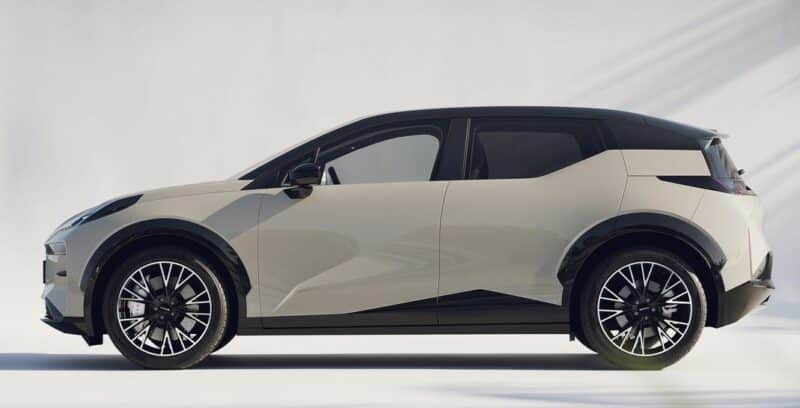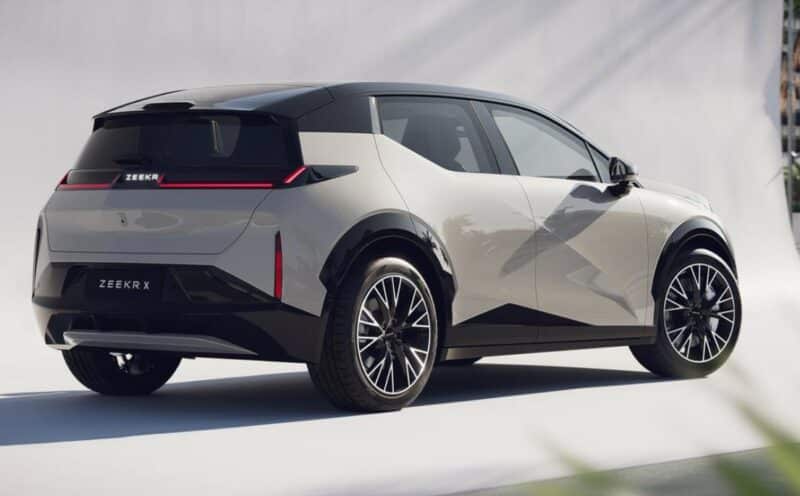 Via: Weibo/吴颖碎碎念, Dongchedi.