Changan has released official images of the upcoming Shenlan S7, a new electric SUV for China. The S7 is an aerodynamic car with some sporty detailing, like the black wheel arches and the black window frames. It also has pop-out door handles and sporty alloy wheels with the brake caliper in body color.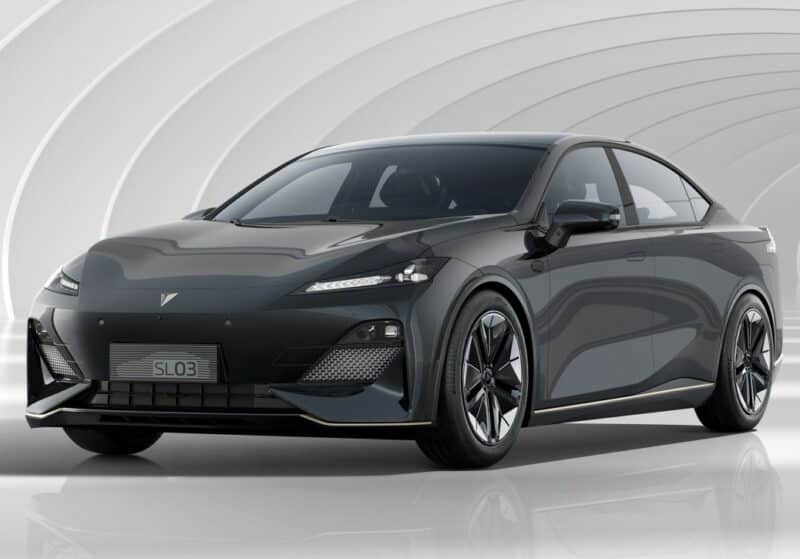 The Shenlan EV brand is a joint project between Changan, battery maker CATL, and technology giant Huawei. The brand is positioned above the base Changan brand and below the Avatr brand. Shenlan sells only one car at the moment, the Shenlan SL03 sedan.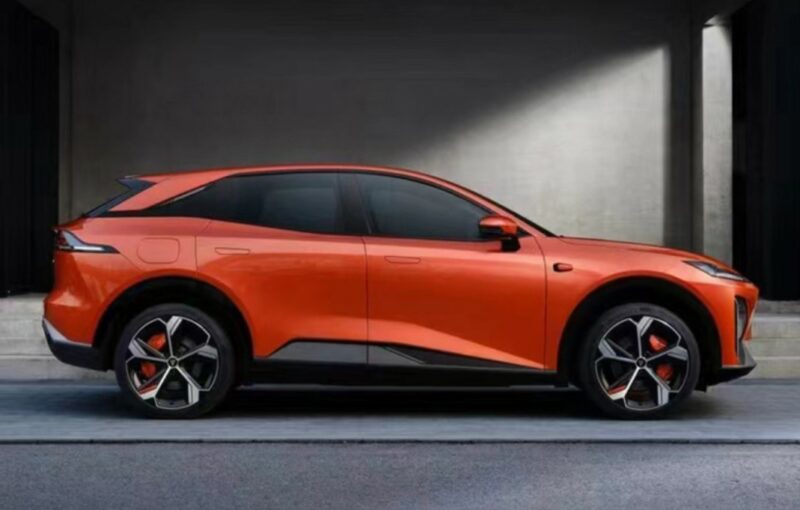 The rear-wheel drive Shenlan S7 will be positioned as a mid-sized SUV. Size is 4750/1930/1625 with a 2900 wheelbase. Shenlan will sell two versions of the S7: an EV and an EREV. The EV version will be available with 218 hp or 258 hp. The EREV version gets a 238 hp electric motor and a 95 hp 1.5-liter gasoline engine. This engine is not connected to wheels, it only works as a generator for the battery pack.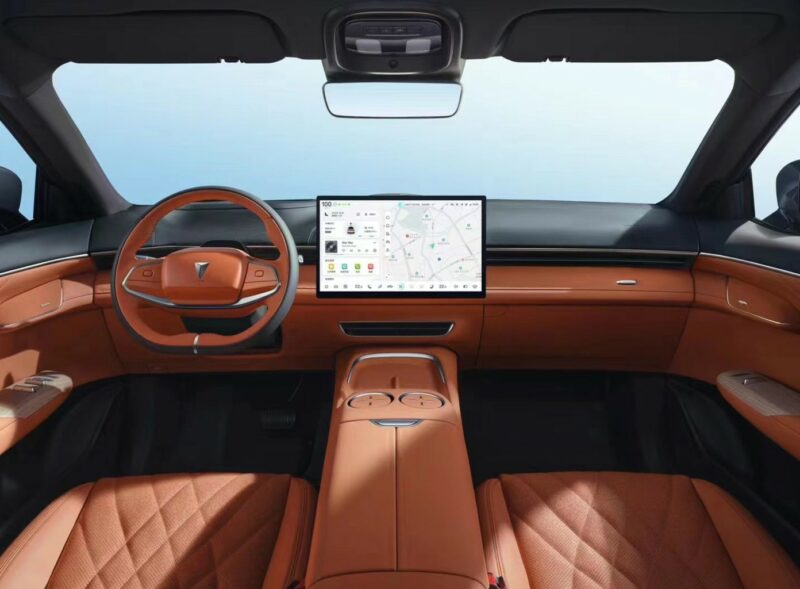 The interior is a beauty, especially in this orange-brown trim. The S7 has a HUD and a central screen for infotainment. This differs from the SL03 sedan, which has an additional letter-box instrument panel. There isn't a single button in sight on the dashboard and center stack. The steering wheel has an interesting design, with two spokes, two small controller buttons, and a flat bottom.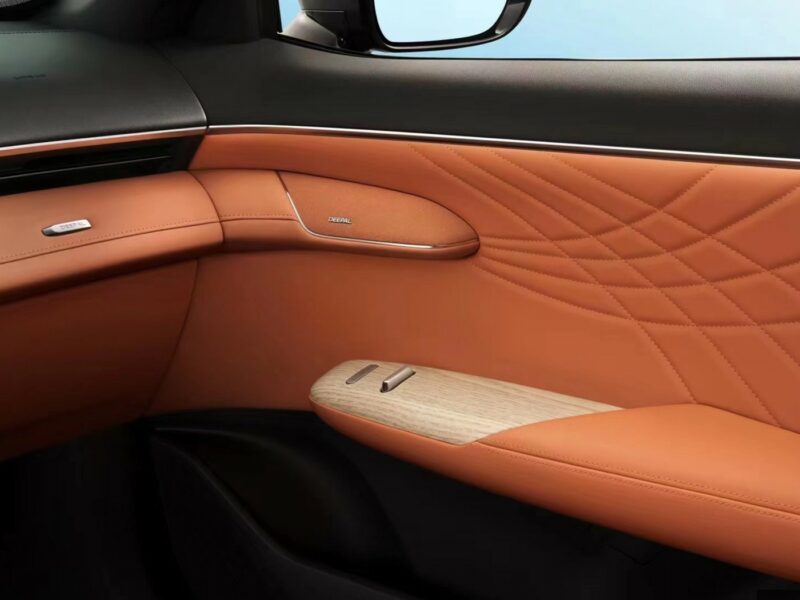 The conventional inner door handle design has been canceled, and a new electronic button design has been adopted. Just press the button and the door will open or close electronically.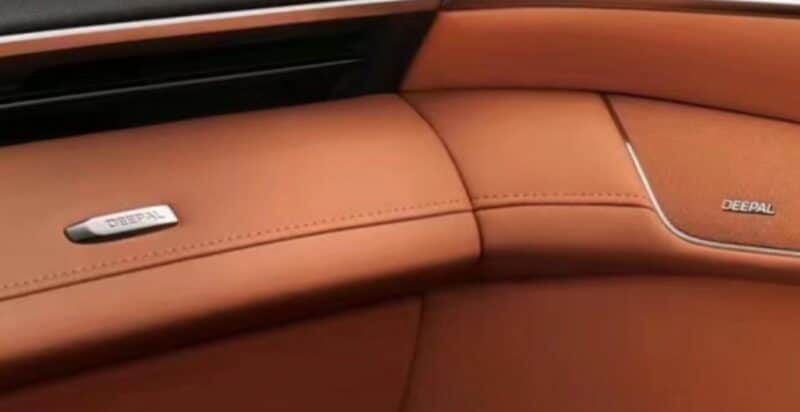 This picture is much more interesting than it may seem. Note the two DEEPAL badges. This confirms for the first time that the English brand name of Shenlan is indeed Deepal, just like we speculated about in July 2022. However, Changan still hasn't officially confirmed the name. That'll probably happen at the Shanghai Auto Show next month.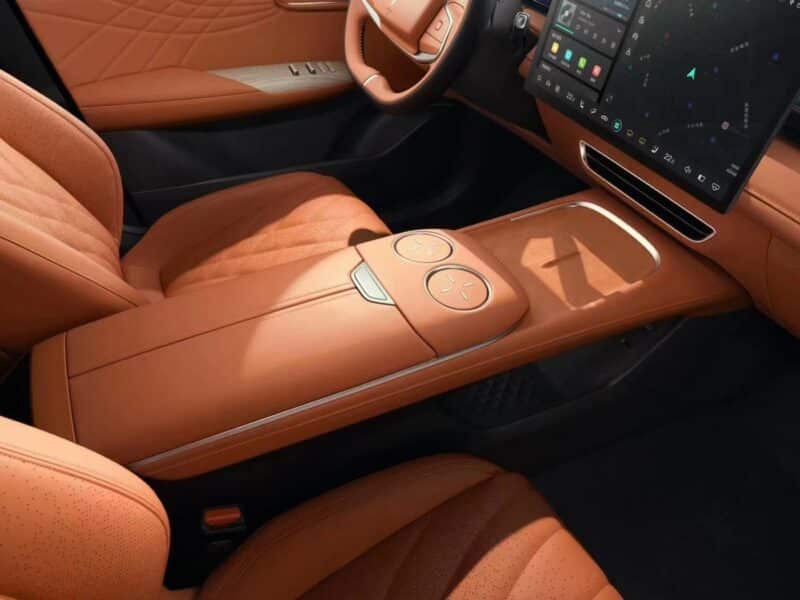 The center tunnel is wide with two heated- and cooled cup holders and a wireless charging pad for two smartphones. Below the tunnel is a storage space.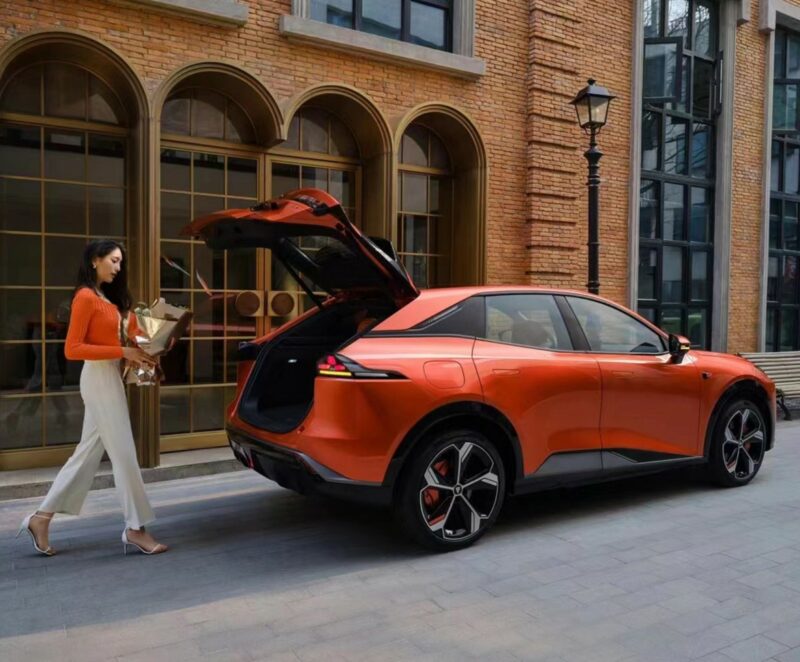 The rear door almost reaches the bumper, so it is easy to lead. The lady carries a plant and wears a sweater matching the car's color. The third-side window appears to be fake.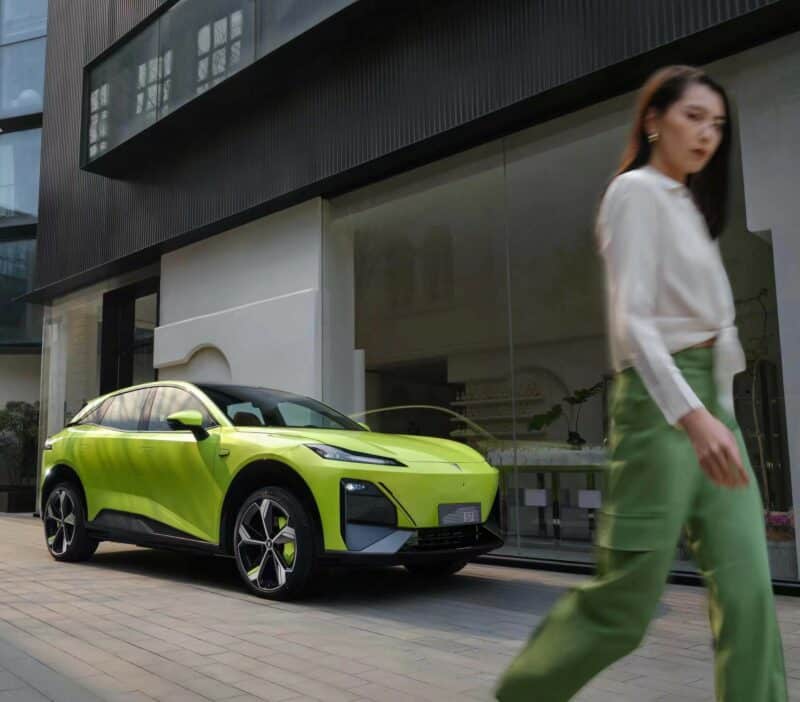 A light green car. The lady's trousers don't quite match the car's color here. It is however notable that Changan only got ladies in the media images, indicating this electric car is aimed at female buyers again. I say 'again' because a majority of new Chinese EVs appear to be aimed exclusively at ladies lately. The men got to go for gasoline-powered pickup trucks, I guess.
The Shenlan S7 will have its public debut at the 2023 Shanghai Auto Show in April. It will be launched on the Chinese car market soon thereafter. The price is expected to start around 160,000 RMB (23,600 USD).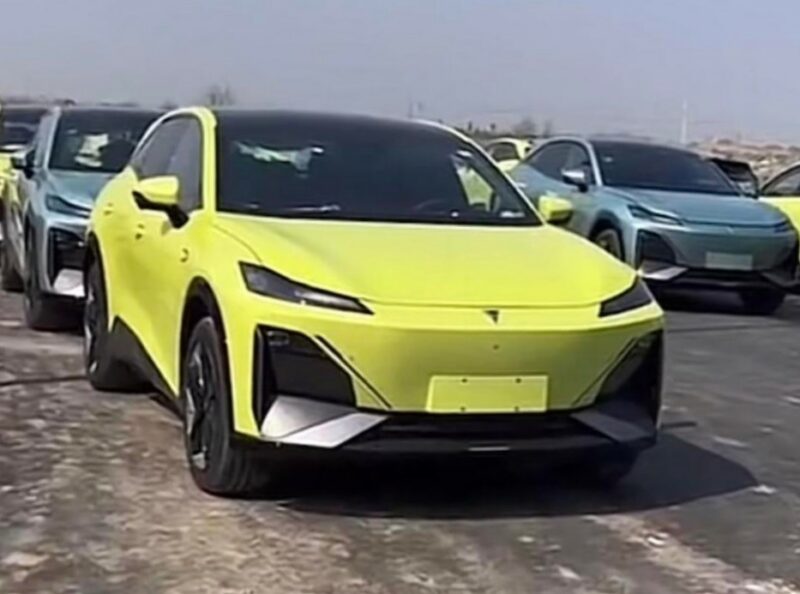 We have some new spy shots too, showing first-batch production cars in various colors.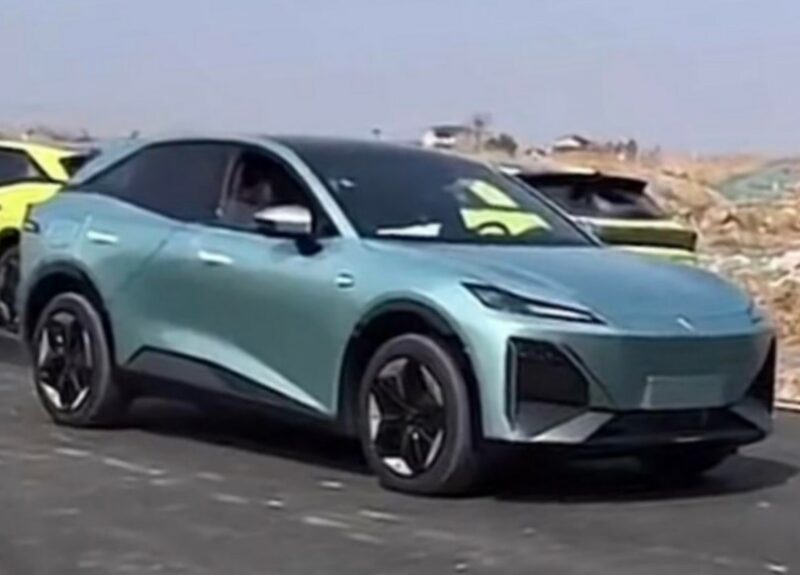 This one has aero-wheels and a gray side mirror cover.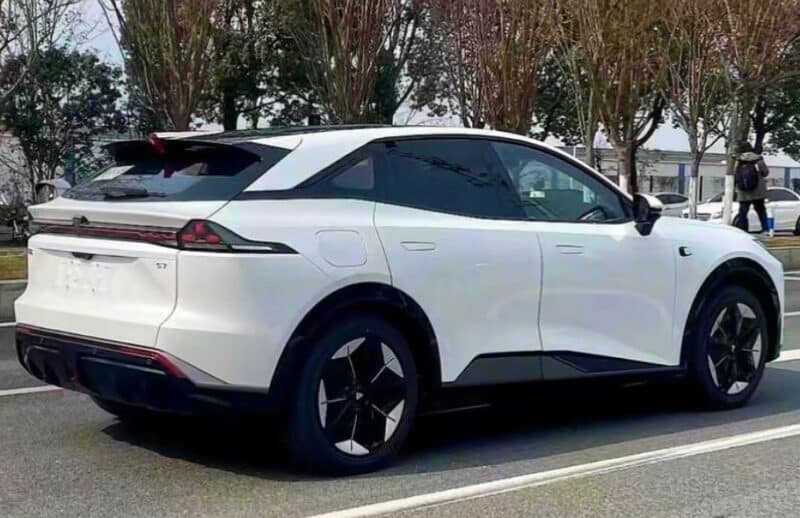 The rear with a black spoiler above the window, with a brake light in the middle.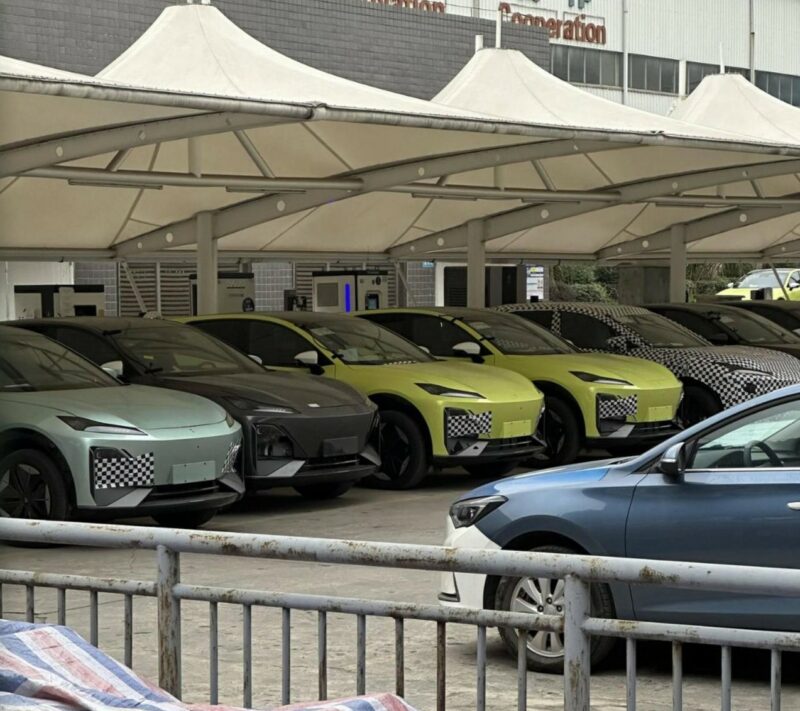 A flock of test cars at a Changan facility.
Editor's comment
Shenlan, now also known as Deepal, expands relatively slowly compared to other Chinese EV brands that appear to launch a new car every week. Technologically it isn't a groundbreaking brand either, even with the involvement of CATL and Huawei. It is important to realize that these cooperations between car companies and tech companies are quite often mostly buyer-supplier relationships, without any real shareholdings. CATL and Huawei, and other tech companies like Baidu and Tencent, "cooperate" with dozens of car makers and brands in all sorts of manners. For now, the Shenlan brand seems to lag a little bit behind, but in China, that can change easily, so let's wait and see how the brand stands in half a year or so.